We are here for you to provide the important Recent and Latest Current Affairs 2 & 3 February 2020, which have unique updates of Latest Current Affairs 2020 events from all newspapers such as The Hindu, The Economic Times, PIB, Times of India, PTI, Indian Express, Business Standard and all Government official websites.
Our Current Affairs February 2020 events will help you to get more marks in Banking, Insurance, SSC, Railways, UPSC, CLAT and all State Government Exams. Also try our Latest Current Affairs Quiz and Monthly Current Affairs PDF which will be a pedestrian to crack your exams.
Date-Wise Current Affairs February 2020 PDF(Content & Q&A) for Paid Users – Click Here to Know More
Click here for Current Affairs February 1 2020
NATIONAL AFFAIRS
Indian Navy conducts 5-day coastal security exercise, 'Matla Abhiyaan' in Kolkata, West Bengal
On January 29, 2020, Indian Navy has carried out  5-day coastal security exercise called, 'Matla Abhiyaan' at Sunderban region in Kolkata, West Bengal with the aim to create awareness about the coastal security to the local community & understand the navigational complexities in the Sunderban delta waters.
Key Points:
i.The exercise, named after Matla River, witnessed the 2 naval boats Flagged in' at the 'Man of War Jetty' & carrying out a passage from Kolkata to Hemnagar (Both in West Bengal) via the international trade protocol route between India-Bangladesh.
ii.During the exercise, the naval officers interacted with the crew of fishing boats, tankers & coastal police stations at Maipit, Jharkhali, Hemnagar and Gobindgarpur.
About Indian Navy:
Formation– 1934
Motto– May the Lord of the Water be auspicious unto us
Chief of the Naval Staff (CNS)- Admiral Karambir Singh
President of India Inaugurated 34th Surajkund International Crafts Mela in Surajkund, Haryana 

President of India Shri. Ram Nath Kovind inaugurated the 34th edition of Surajkund International Crafts Mela in Haryana.The Mela is organized by the Surajkund Mela Authority & Haryana Tourism in collaboration with Union Ministries of Tourism, Textiles, Culture and External Affairs.
Key Points:
i.Objective:-The main motto of this mela is to promote handicrafts,rural crafts, arts and the culture of the country and also to bring our country's heritage among new generations.
ii.Surajkund International Crafts Mela (Largest crafts fair in the world) will be held every year at Surajkund in Faridabad district, Haryana.In 2020, the Mela will be carried out from Feb 1 to 16.
iii.Haryana Police have launched Remotely Operated Vehicle (ROV) to enhance the security of the fair.
iv.He had visited the pavilion of the Himachal Pradesh with theme 'Apna Ghar' and Himachal pradesh has been chosen as theme state in 34th Surajkund Crafts Mela, 2020.Nearly 20 countries & all Indian states will be participating in the Mela.
India banned export of all kinds of personal protection equipment
On February 01, 2020 Export of all kinds of personal protection equipment, like clothing and masks for protecting people from airborne particles including coveralls and N95 masks were banned by India with immediate effect. The move has been taken assuming that there could be a growing demand for such products due to the recent outbreak of Novel Coronavirus (nCoV).
Key Points:
i.The Directorate General of Foreign Trade(DGFT) has also banned the import of stock lot papers which are kind of discarded, improper sized and unused papers. This has been done to cut down imports of non-essential items to India.
ii.The India Government is also taking a step to evacuate Indian people from the Chinese city of Wuhan where main outbreak of virus had happened.
Prakash javadekar inaugurates World Sustainable Development Summit (WSDS) 2020 in New Delhi 

On January 29, 2020, Shri Prakash Javadekar, the Union Minister of Environment, Forest and Climate Change (MoEF&CC) was inaugurated a 3-day long World Sustainable Development Summit (WSDS) 2020 based on the theme "Towards 2030 Goals: Making the Decade Count" at India Habitat Centre in New Delhi from 29-31 January, 2020.
The summit was organized by The Energy and Resources Institute (TERI), a research institute specializes in the fields of energy.
The Minister of Petroleum and Natural Gas & Steel Shri Dhamendra Pradhan has released the TERI's report 'Towards a Low Carbon Steel Sector : Overview of the Changing Market, Technology, and Policy Context for Indian Steel'.
The steel demand in India will increase from about 111 MT to 489 MT, in the next 30 years, resulting in rise in carbon dioxide emissions by around 600 million tonnes.
In order to improve air quality, TERI along with Swiss Agency for Development and Cooperation (SDC) have launched Clean Air Project (CAP) in 4 Indian cities namely, Uttar Pradesh's (UP) Lucknow and Kanpur and Maharashtra's Pune and Nashik.…Click here to Read More
Narmada Mahotsav 2020 celebrated at Amarkantak, Madhya Pradesh (MP)

Madhya Pradesh(MP) Government conducts the Amarkantak Narmada Mahotsa 2020 from 31st January to 2nd February 2020 in the beautiful plains of Amarkantak,MP during Narmada Jayanthi.
Key Points:
i.Narmada: The Narmada is a major source of drinking water, irrigation & hydroelectricity for Madhya Pradesh & Gujarat.
ii.Among 3 days of celebration one day will be reserved for all women activities under the theme of "Beti Bachao- Beti Padhao".
iii.A light and sound show based on the life of Maa Narmada will be organized.
iv.The rich cultural heritage of the region, art & agricultural products like the healthy Kodo-rice etc., will be demonstrated before the public during the Mahotsav function.
INTERNATIONAL AFFAIRS
Maldives readmitted and becomes 54th member of Commonwealth family
On February 1,2020 Ibrahim Mohamed Solih, President of the Maldives announced that Maldives has once again become a member of the Commonwealth family after the meeting between Abdullah Shahid, Foreign Minister of Maldives & Patricia Scotland, Secretary General of the Commonwealth.
The Maldives became the 54th family member of the Commonwealth family.
Key Points:
i.In November 2018, President Mohamed Solih,cabinet passed the country's interest  to rejoin the Commonwealth family.
ii.After the positive feedback from Commonwealth observer group, who visited Maldives in April 2019 & from 53 commonwealth nations, Maldives readmitted.
iii.Commonwealth meeting:Maldives will be part of the "Commonwealth Heads of Government Meeting (CHOGM)" in Kigali, Rwanda(East Africa), between June 22 to 28,2020.
iv.Maldives joined the Commonwealth in 1982 and withdrew its membership in 2016 by its former President Abdulla Yameen.
About Commonwealth of Nations:
There are  54 countries in the Commonwealth, in Africa, Asia, the Americas, Europe and the Pacific. The Commonwealth countries are diverse – they are amongst the world's biggest, smallest, richest and poorest countries.
Theme 2020: The theme for the 2020 Commonwealth Heads of Government Meeting (CHOGM), for Commonwealth Day is "Delivering a Common Future: Connecting, Innovating, Transforming".
Founded- 11 December 1931.
Founder- Parliament of the UK.
Headquarters- London, United Kingdom (UK).
Counterpoint data: India surpassed US to become 2nd largest smartphone market globally; China tops
On January 27, 202 according to the recently released Counterpoint Research's Market Monitor service report, India surpassed the United States(US) for the first time to become the 2nd largest smartphone market in the world. India recorded 158 million shipments in 2019 with 7% year-on-year growth which was mainly due to Chinese smartphone brands that were introduced. The list was topped by China.
Counterpoint Research report:
Smartphone share: The combined share of top 5 smartphone brands was around 84% which is the highest level ever recorded.
Top smartphone brand: Chinese smartphone company Xiaomi topped the smartphone market for the second consecutive year with 28% market share. Xiaomi was followed by South Korean brand Samsung in the 2nd place with 21% market share….Click here to Read More
India and Maldives inks 5 MoUs to establish Addu tourism Zone

On February 2, 2020, India & Maldives signed 5 MoUs (memorandum of understanding) to establish Addu tourism Zone on 5 islands of Addu Atoll in Maldives with a project cost of $2.49 million. In addition, 6th MoU to set up a bottled water plant at Hoarafushi, an inhabited island in Maldives was also signed.
Key Points:
i.All 6 projects will be granted under India's High Impact Community Development Scheme (HICDP), which was signed during the visit of Former External Affairs Minister late Sushma Swaraj to Male in March 2019, and, a total grant of $ 5.6 million was announced.
ii.The MoUs were signed by the High Commissioner of India Sunjay Sudhir, Minister of Foreign Affairs Abdulla Shahid and Addu City Council.
iii.Addu is one of the most beautiful places of Maldives '26 coral atoll. It consists of more than two dozen islands of 1192 islands of Maldives.
Addu is also a key destination for tourism as it represents the southernmost point of South Asia.
About Maldives:
Capital– Male
Currency– Maldivian rufiyaa
Continent– Asia
President– Ibrahim Mohamed Solih
ECONOMY & BUSINESS
Fiscal deficit reached 132.4 % of budget estimate for 2019-2020 till December: CGA
On  January 31, 2020, According to the data released by the Controller General of Accounts (CGA), the fiscal deficit reached 132.4 % of the full fiscal target in December 2019 itself  due to the slow pace of revenue collection in the current financial year-FY 2019-2020.
As per the data, in the first 9 months of the current FY, the fiscal deficit i.e. the difference between expenses & receipts stood at Rs 9,31,725 ​​crore.While, the government in its Medium Term Fiscal Policy (MTFP) Statement presented with the Budget 2019-20, had set a target of limiting the fiscal deficit to Rs 7,03,760 crore, or 3.3 % of gross domestic product (GDP), in the current FY ending March 2020.
Previous fiscal: In the first nine months of FY 2018-19, the fiscal deficit was 112.4 % of the budget estimate (BE)….Click here to Read More
NSO revises India's GDP growth rate for 2018-19 to 6.1% from 6.8%
On January 31,2020, National Statistics Office (NSO) of the Ministry of Statistics and Programme Implementation (MoSPI) in its 1st revised estimates for Fiscal year-FY19, has revised the India's GDP (Gross Domestic Product) growth rate for the FY 2018-19 to 6.1 % as against the earlier forecast of 6.8 % due to a decrease in mining, manufacturing and agriculture.
GDP growth: According to the revised statistics, the real GDP or GDP at constant prices (base year 2011-12) stood at Rs 139.81 lakh crore and Rs 131.75 lakh crore in 2018-19 and 2017-18 respectively. Similarly, the growth rate was 6.1 % in 2018-19 and 7 % in 2017-18.
GVA Growth:  Real Gross Value Added (GVA) growth in 2018-19 was 6% , which is lower than in 2017-18 (6.6%) . The main reasons for this are lower growth in agriculture, forests and fisheries, mining and allied activities, manufacturing, electricity, gas, water supply and other utility services and other services….Click here to Read More
AWARDS & RECOGNITIONS
Amulya Mica chosen as Most Promising Brand 2019 at 7th MSME Excellence Award in New Delhi
On January 311, 2020 Amulya Mica (Purbanchal Laminates Pvt Ltd), spear-headed by its Managing Director Rakesh Agarwal, was chosen as the Most Promising Brand of the Year Award 2019, Gold Category during the 7th edition of the MSME Excellence Award. The award & summit was organised by the Associated Chambers of Commerce and Industry of India (ASSOCHAM) at Le Maiden in New Delhi.
Award presented: The award was given by MSME minister Shri Nitin Jairam Gadkari to Ankur Maheshwari, Channel Partner Delhi and Sunil Thakore, General Manager of Export at Amulya Mica.
Key Points:
i.The ASSOCHAM MSMEs Excellence Awards" has been given to acknowledge outstanding contributions made by MSMEs (Micro Small and Medium Enterprises) to various sectors of economy.
ii.Since the past 4 years Amulya Mica has also received the Most Trusted Brand Award by IBC (International Brand Consulting Corporation), United States(US).
iii.Members Present: Minister of State(MoS) for MSME Pratap Chandra Sarangi and other officials were present at the event.
MP won 1st place for implementation of PMMVY; Indore topped for better performance 
On February 03, 2020, Madhya Pradesh (MP) state won the 1st position for its implementation of Pradhan Mantri Matru Vandana Yojana (PMMVY). Union Minister of Women and Child Development (MoWCD) Smt Smriti Zubin Irani presented the award to  Madhya Pradesh's MoWCD  Imarti Devi and Principal Secretary Anupam Rajan for  implementation of Pradhan Mantri Matru Vandana Yojana (PMMVY). Indore (Madhya Pradesh) has also won 1st place for better performance in PMMVY.
States and UTs awarded in New Delhi:
Best performers >1 crore population:  Among states/UTs having more than 1 crore population, Madhya Pradesh (MP) was ranked 1st for best performance since inception of the scheme. MP was followed by Andhra Pradesh and Haryana in the 2nd and 3rd place respectively.
Best performers <1 crore population: Among states/UTs having less than 1 crore population, Dadra & Nagar Haveli ranked 1st. It was followed by Himachal Pradesh and Chandigarh in the 2nd and 3rd place respectively.
Pradhan Mantri Matru Vandana Yojana:
Aim: The aim of the scheme is to provide incentives of Rs. 5,000  for the loss of wages of working women while ensuring proper rest and nutrition during pregnancy or after delivery of the first living child. The incentive will be sent to the bank account directly through Direct Benefit Transfer(DBT).
Cash incentive: The incentive of Rs 5000 is given in 3 The first installment is Rs 1000, second installment is Rs 2000 and the third and final installment is Rs. 2000….Click here to Read More
APPOINTMENTS & RESIGNATIONS 
Mohammed Tawfiq Allawi appointed as new PM of Iraq
On February 3,2020 Mohammed Tawfiq Allawi, 65 years old, was appointed as the Iraq's new Prime Minister (PM) by its President Barhim Salih. He was the successor of Adil Abdul-Mahdi who resigned in November 2019 due to anti-government protests.
Iraq Protests:
i.Allawai was appointed as New PM after long protests, in which more than 480 had died & more than 30000 have been wounded since the rallies began in October,2019.
ii.The Protests were against state corruption, unemployment, low wages, Anti-American sentiment, Anti-Iranian sentiment and poor public services.
iii.The 2019 Iraq Protests was also named as Tishreen revolution (October revolution) or Iraqi Intifada.
Key Points:
i.Mohammed Allawi served twice as communications minister under Former PM Nouri al-Maliki.
ii.He earned an engineering degree from the American University of Beirut, Lebanon in 1980.
About Iraq:
Capital- Baghdad.
Currency- Iraqi dinar.
BCCI inducted Madan Lal, R.P. Singh & Sulakshana in Cricket Advisory Committee
On January 31, 2020 The Board of Control for Cricket in India (BCCI) has announced the appointment of its 3-member Cricket Advisory Committee(CAC). The committee comprises Madan Lal, Rudra Pratap Singh and Sulakshana Naik and the term of appointment is 1 year.
Key Points:
i.Madan Lal: He represented India in 39 tests and 67 One Day Internationals(ODI). He represented India during the 1983 World Cup where India won against West Indies. He also served as national selector and coach of Indian team.
ii.R.P Singh: He played for India in 14 Tests, 58 ODIs, 10 T20I (Twenty  Twenty International) and was part of the Indian team which won the World T20 against Pakistan. It was hosted in South Africa in 2007.
iii.Sulakshana: She had played two Tests, 46 ODIs and 31 T20Is for India in a career spanning 11 years.
About Board of Control for Cricket in India(BCCI):
Founded- 1928.
Chief Executive Officer(CEO)- Rahul Johri
Headquarters- Mumbai, Maharashtra.
Presidents- Sourav Ganguly.
Gopal Baglay appointed as Next High Commissioner of India to Sri Lanka

On February 01,2020, Ministry of External Affairs has announced Experienced Diplomat Shri Gopal Baglay, a 1992 batch Indian Foreign Service (IFS) officer, has been appointed as the Next High Commissioner of India to The Democratic Socialist Republic of Sri Lanka. Baglay will replace Taranjit Sandhu, who has been appointed as Indian Ambassador to U.S.
Key points:
i.Currently Baglay serving as Joint Secretary at the Prime Minister of India's(PMO) Office.
ii.Baglay also served as The Spokesperson in the Ministry of External Affairs and Deputy High Commissioner of India to Pakistan, He also holds the position in PAI(Pakistan-Afghanistan-Iran) division in the Ministry of External Affairs.
About Democratic Socialist Republic of Sri Lanka:
Capital- Sri Jayewardenepura Kotte (Legislative), Colombo (Commercial).
Currency- Sri Lankan rupee
President- Gotabaya Rajapaksa
Prime Minister- Mahinda Rajapaksa.
Padma Shri awardee Deepa Malik elected as President of Paralympic Committee of India 

On February 1,2020 India's lone woman Paralympic medalist Deepa Malik, 49 years old,Sonipat from Haryana, was elected as President of the Paralympic Committee of India.She was the successor of the acting interim president Gursharan Singh.
About Deepa Malik:
i.Deepa Malik won a silver in shot put F-53 event in the 2016 Rio Paralympic games.
ii.Awards:She was also awarded with Padma Shri award, Rajiv Gandhi khel Ratna Award & also won silver in the IPC World Championships in 2011 in shot put F 52-53 event and also bagged silver in discus (F 52-53) and javelin throw (F 53-54) events in 2108 Asian Games in Indonesia.
iii.The other elected members of Paralympic committee are as follows:
[su_table]
Name of the Post
Name of the elected candidates
President
Mrs. Deepa Malik
Vice Presidents
Mr. Kavender Chaudhury

Mr. Shashi Ranjan Prasad Singh

Secretary General
Mr. Gursharan Singh
Joint Secretaries
Mr. Nale Nandkishor Baburao

Mr. Kantilal Parmar

Treasurer
Mr. M. Mahadeva
[/su_table]
Pramod Agrawal became the Chairman of Coal India Limited

On February 1,2020 Pramod Agrawal became the new Chairman & Managing Director (MD) of Coal India Limited (CIL). He was the successor of Anil Kumar Jha who retired on 31st January 2020.
Key Points:
Agrawal, 1991 batch IAS (Indian Administrative Service) officer, served as the principal secretary for urban development and housing department in Madhya Pradesh (MP), Bhopal.
About Coal India Limited (CIL):
Headquarters- Kolkata, West Bengal.
Founded- 1975.
SCIENCE & TECHNOLOGY
ISRO to unveil low-cost satellite launch vehicles
On February 01, 2020 the Indian Space Research Organisation (ISRO) has announced preparing low-cost launch vehicles where the first launch is expected to take place in the next four months in 2020. The cost of the launch vehicles ranges from Rs. 30-35 crores each and weighs 500kgs.
Key points:
i.The deputy director of Vikram Sarabhai Space Centre (VSSC), Haridas T V has announced that ISRO has earmarked $1600 million out of which $870 million will be Polar Satellite Launch Vehicle (PSLV) and the remaining for Geosynchronous Satellite Launch Vehicle (GSLV).
ii.ISRO has also announced in public at a 2-day space conclave named EDGE 2020, that it has built up the capacity to manufacture such launch vehicles in a turnaround time of around three weeks.
About Indian Space Research Centre(ISRO):
Founder- Vikram Sarabhai.
Founded- 15 August 1969.
Headquarters- Bengaluru.
Chairman- Kailasavadivoo Sivan.
NASA decommissioned its Spitzer Space Telescope after 16 years
On January 31, 2020 the National Aeronautics and Space Administration (NASA) has decommissioned its Spitzer Space Telescope. The telescope which was used to study the universe by detecting cosmic infrared radiation for more than 16 years was first launched in 2003.
Key points:
i.Spitzer was planned to be decommissioned in 2018 in anticipation of the launch of the James Webb Space Telescope (JWST), but as JWST launch mission was postponed spitzer was given 5th and final extension till 2020.
ii.It detected the most distant galaxies ever detected with the light from some of the cosmic bodies travelling for billions of years to reach the telescope. It had also found a previously undetected ring around the planet Saturn.
About National Aeronautics and Space Administration (NASA):
Headquarters- Washington, D.C., United States
Founder- Dwight David Eisenhower
Founded- 29 July 1958, United States
Administrator- Jim Bridenstine (original name- James Frederick Bridenstine).
SPORTS
Rubigula state bird of Goa declared as official Mascot for 36th National Games in Goa

On February 01,2020, The Flame-Throated Bulbul or Rubigula bird the state bird for Goa, which is officially declared as the Mascot for the 36th National Games going to held in Panaji, Goa.
The Mascot was unveiled by the Union Minister of State Independent Charge for Ministry of Sports and Ministry of Youth Affairs and Minister of State for Ministry of Minority Affairs Mr.Kiren Rijiju  and the Mascot has been designed by Sharmila Coutinho (Goa based Artist). Chief Minister of Goa Pramod Sawant also present in the unveiling ceremony.
About 36th National Games:
i.Goa will be hosting the 36th National Games from 20th October,2020 to 4th November, 2020. Around 12,000 (Athletes and officials) will participate from 36 states and union territories, and there will be 37 sports events across 24 venues in Goa.
ii.Previously 35th National Games was held in Kerala on 2015, while 37th Edition of National Games is going to held in Chhattisgarh.
About Goa:
Capital- Panaji
Chief Minister- Pramod Sawant
Governor- Satya Pal Malik
National Parks(NP)- Bhagwan Mahavir NP.
NADA suspends Weightlifter Ramshad AR for 2 year & Wrestler Ravinder Kumar for 4 years
On January 30, 2020 The National Anti-Doping Agency(NADA) banned Indian weightlifter Ramshad AR for a period of 2 years after he was found guilty of violating the anti-doping rule. Similarly, Indian wrestler Ravinder Kumar was banned for a 4-year period by NADA for failing the dope test.
Ban by NADA:
i.Ramshad AR: He was examined by the Doping Control Officer of NADA during the 71st Men's National Weightlifting Championship.
Rule violation: The athlete was found guilty of anti-doping violation where he violated article 2.1.1 which states that it was the athlete's personal duty to ensure no prohibited substance entered his/her body.
ii.Ravinder:  Ravinder failed the dope test during the 67th All India Police Wrestling Cluster Championship in Jaipur, Rajasthan in 2019 and was suspended in May 2019.
Competitive results disqualified: As per Rule 10.08 of NADA's Anti-Doping Disciplinary Panel, all competitive results of Ravinder from the date of sample collection will be disqualified….Click here to Read More
Overview of 108th Australian open 2020 held in Melbourne, Australia

Australian open 2020, a Grand Slam tennis tournament was held from 20 January – 2 February 2020 at Rod Laver Arena, a multipurpose arena located in Melbourne Park, in Melbourne, Australia.The tournament marks the 108th edition of the slam and the 52nd edition in the Open Era.
The prize money of the tournament was AUD 71 million (USD 49.1 million) and comprised singles, doubles and mixed doubles play.
List of Winners:
[su_table]
Event
Winners
Runners
Men's Singles
Novak Djokovic (Serbia)
Dominic Thiem (Austria)
Women's Singles
Sofia Kenin (US)
Garbiñe Muguruza Blanco (Spanish-Venezuelan player)
Men's Doubles
Rajeev Ram  (US)
Joe Salisbury (United Kingdom)
Max Purcell (Australia)
Luke Saville (Australia)
Women's Doubles
Kristina Mladenovic (France)
Timea babos (Hungary)
Hsieh Su-wei (Taiwan)
Barbora Strycova (Czech Republic)
Mixed Doubles
Nikola Mektic (Croatia)
Barbora Krejcikova (Czech Republic)
Jamie Robert Murray (United Kingdom)
Bethanie Mattek-Sands (US)
[/su_table]
Highlights:
i.Serbia's Novak Djokovic claimed his 17th Grand Slam title & a record 8th Men's singles title in Australian Open 2020 in Melbourne.
ii.America's 21-year-old Women's Singles champion  Kenin becomes the youngest Australian Open finalist in 12 years. Her victory follows the 2008 victory of Maria Sharapova, who was 20 when she won….Click here to Read More
Highlights of India Vs Newzealand T20I series 2020

The Indian men's cricket team Played  5 T20I (Twenty Twenty Internationals) series against New Zealand as part of the India Tour of New Zealand 2020 from January 24- February 02, 2020. The matches were held in Auckland, Hamilton, Wellington, Mount Maunganui and Christchurch cities of New Zealand. The Indian men's cricket won the match against New Zealand for a 5-0 win. The highlights of the match are as follows:
It was the first time in the history of cricket that a team has won a five-match T20I series by a margin of 5-0. Apart from India being the 1st team to win 5 match series, it was also the first time India won a T20I series in New Zealand
The Indian cricket won their maiden T20 series win against New Zealand in the 3rd T20I with a super over. The 4th T20I match also had a super over.
Ross Taylor became the 1st New Zealand male cricketer to play 100 T20I matches. He achieved this feat during the final T20I match.
Indian opening batsman Rohit Sharma became the 8th Indian batsman to complete 14,000 runs in international cricket. He achieved this feat during the final T20I match at New Zealand.
India's KL Rahul was placed at the 2nd position which is his career best in the recently released T20I rankings….Click here to Read More
OBITUARY
Famous Punjabi writer Jaswant Singh passed away at 101

On February 01,2020, The Eminent Punjabi Writer, Novelist and Sahitya Academy Awardee Jaswant Singh Kanwal (101), passed away in his native village Dhudike, Moga district in Punjab, due to age related illness issues.
Key points:
i.Awards: In 1996 Jawasnt bestowed with Sahitya Academy Fellowship Award for his Book "Pakhi" (Hand Fan) and in 1998 for his Novel "Taushali Di Hanso" (Laughter of Taushali) he received the Sahitya Academy Award. Later in 2007 he was honored with Sahitya Shiromani Award of the Punjab Government, on the next year Guru Nanak Dev University, Amritsar conferred with the Degree of Doctor of Literature (Honoris Causa) for his contribution to Punjabi Literature.
ii.Kanwal penned around 80 books and novels which describes the rural life of Punjab and he also contributed to the promotion of Punjab Language, Art and Literature through his Works.
Author Mary Higgins Clark, known as 'Queen of Suspense', passed away at 92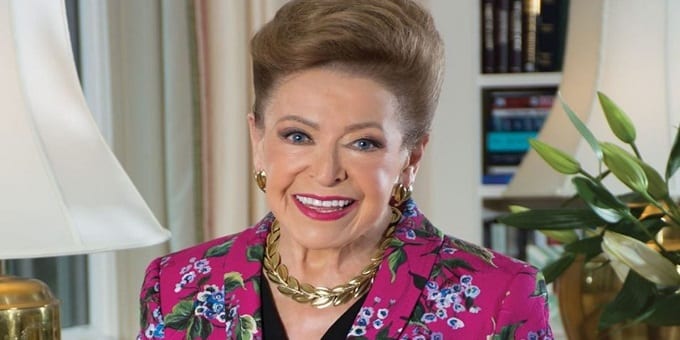 On February 1,2020 American author Mary Theresa Eleanor Higgins Clark also known as "Queen of Suspense" passed away at the age of 92 in Naples, Florida, US (United States).
She was born on December 24, 1927 in Bronx, New York, US.
Key Points:
i.Higgins Clark served as the President of the Mystery Writers of America in 1987 & also the chairman of the International Crime Congress in 1988.
ii.She also worked as a script writer for "portrait of a President", a radio series on American presidents.
iii.Higgins Clark famous books" A Stranger Is Watching" and "Lucky Day" were adapted for movies and television.
iv.Awards & honours: She has been honored in France with the Grand Prix de Littérature Policière (1980), Deauville Film Festival Literary Award (1999), AIHS (American Irish Historical Society) Gold Medal, which is awarded to an Irish-American or Irish-national for significant accomplishment
v.She was awarded with Horatio Alger Award (1997),  the Passionists' Ethics in Literature Award (2002), the Albert Einstein College of Medicine of Yeshiva University Spirit of Achievement Award (1994) & the National Arts Club's Gold Medal in Education (1994).
 IMPORTANT DAYS
World Wetlands Day 2020 was observed on February 2 

On February 2,2020 World Wetlands Day (WWD) was observed to spread awareness and to conserve the wetlands all over the world.
Theme : "Wetlands and Biodiversity". 
The theme highlights the importance of biodiversity conservation, which conveys nearly 40% of the world's plant & animal species live or breed on wetlands.
Key Points:
i.World Wetlands Day has been observed since February 2,1997.
ii.The day marks the date of the adoption of the Convention on Wetlands at Ramsar Convention, Iran on February 2,1971.
STATE NEWS
Online lottery scheme sales banned by Punjab govt to check illegal sales
On January 31,2020 the govt of Punjab has banned the sale of all types of online lottery schemes under section 5 of the Lotteries (Regulation) Act 1998 in order to check for illegal sales. The act will not only check illegal lottery business but will also boost Punjab's tax and non tax revenue.
Key Points:
i.The Punjab cabinet gave its approval to prohibition of sale of computerised & online lotteries & online scheme tickets promoted through the internet by any state in India or by a foreign country.
About Punjab:
Capital- Chandigarh.
Governor- Vijayender Pal Singh Badnore.
Chief Minister- Amarinder Singh.
AC GAZE
60-year-old Mo O'Brien becomes world 1st deaf person to row across Atlantic Ocean
A 60-year-old pharmacy worker Mo O'Brien has become the first deaf person on record to row across the Atlantic ocean by finishing a 3,000-mile journey , with her daughter Bird Watts, and their friend Claire Allinson and reached finish line(Caribbean island of Antigua) after 49 days of journey from the Canary Island of La Gomera in December 2019.
Current Affairs Headlines: 2 & 3 February 2020 
Indian Navy conducts 5-day coastal security exercise, 'Matla Abhiyaan' in Kolkata, West Bengal
President of India Inaugurated 34th Surajkund International Crafts Mela in Surajkund, Haryana from Feb 1 – 16, 2020.
India banned export of all kinds of personal protection equipment
Prakash javadekar inaugurates World Sustainable Development Summit (WSDS) 2020 in New Delhi
3-day Narmada Mahotsav was celebrated on Madhya Pradesh (MP)
Maldives readmitted and becomes 54th member of Commonwealth family
Counterpoint data: India surpassed US to become 2nd largest smartphone market globally; China tops
India and Maldives inks 5 MoUs to establish Addu tourism Zone
Fiscal deficit reached 132.4 % of budget estimate for 2019-2020 till December: CGA
NSO revises India's GDP growth rate for 2018-19 to 6.1% from 6.8%
Amulya Mica chosen as Most Promising Brand 2019 at 7th MSME Excellence Award in New Delhi
MP won 1st place for implementation of PMMVY; Indore topped for better performance
Mohammed Tawfiq Allawi appointed as new PM of Iraq
BCCI inducted Madan Lal, R.P. Singh & Sulakshana in Cricket Advisory Committee
Gopal Baglay appointed as Next High Commissioner of India to Sri Lanka
Padma Shri awardee Deepa Malik elected as President of Paralympic Committee of India
Pramod Agrawal became the Chairman of Coal India Limited
ISRO to unveil low-cost satellite launch vehicles
NASA decommissioned its Spitzer Space Telescope after 16 years
Rubigula state bird of Goa declared as official Mascot for 36th National Games in Goa
NADA suspends Weightlifter Ramshad AR for 2 year & Wrestler Ravinder Kumar for 4 years
Overview of 108th Australian open 2020 held in Melbourne, Australia
Highlights of India Vs Newzealand T20I series 2020
Famous Punjabi writer Jaswant Singh passed away at 101
Author Mary Higgins Clark, known as 'Queen of Suspense', passed away at 92
World Wetlands Day 2020 was observed on February 2
Online lottery scheme sales banned by Punjab govt to check illegal sales
[su_button url="https://affairscloud.com/current-affairs/february-2020/" target="self" style="default" background="#2D89EF" color="#FFFFFF" size="5″ wide="no" center="no" radius="auto" icon="" icon_color="#FFFFFF" text_shadow="none" desc="" download="" onclick="" rel="" title="" id="" class=""]Click Here to Read Current Affairs February 2020[/su_button]
AffairsCloud Ebook - Support Us to Grow