We are here for you to provide the important Recent and Latest Current Affairs 5 December 2019, which have unique updates of Latest Current Affairs 2019 events from all newspapers such as The Hindu, The Economic Times, PIB, Times of India, PTI, Indian Express, Business Standard and all Government official websites.
Our Current Affairs December 2019 events will help you to get more marks in Banking, Insurance, SSC, Railways, UPSC, CLAT and all State Government Exams. Also try our Latest Current Affairs Quiz and Monthly Current Affairs PDF which will be a pedestrian to crack your exams.
Click here for Current Affairs December 4 2019
INDIAN AFFAIRS
PM Modi & Maldivian President jointly inaugurated 4 key development projects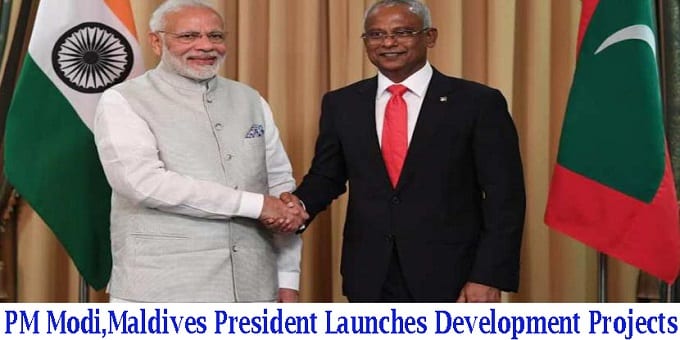 On December 4, 2019 the prime minister of India Shri Narendra Modi and the president of Maldives Ibrahim Mohamed Solih jointly inaugurated 4 key development projects in Maldives via video conference. The 4 projects are gifting of Made in India Coast Guard Ship(CGS) Kaamiyaab to Maldives, launch of RuPay card, lighting up of Malé using LED (Light Emitting Diodes) lights, and launch of 3 fish processing plants. India also plans to undertake several High impact community development projects in Maldives.
Other projects:
PM Modi also announced the govt's work on building cancer hospital and cricket stadium in Hulhumale island of Maldives and also about the water and sanitation project in 34 islands to begin soon….Click here to Read More
Corporate ministry launched 1st of its kind independent director's data bank; maintained by IICA
On December 2, 2019 the secretary of ministry of corporate affairs, Shri Injeti Srinivas launched Independent Director's Databank in accordance with the provisions of the Companies Act, 2013 and the rules made thereunder. Powered by integrated Learning Management System(LMS), the data bank was launched to strengthen the institution of independent directors under the companies act. It has been developed and will be maintained by Indian Institute for Corporate Affairs (IICA) and is a first of its kind by the ministry.
Databank access: The databank can be accessed through www.mca.gov.in or www.independentdirectorsdatabank.in to provide easy access for registration existing Independent Directors as well as individuals aspiring to become independent directors. All the existing Independent Directors are required to register themselves in the databank within 3 months from 01 December 2019 as per the notified rules….Click here to Read More
UNICEF in association with WCD ministry launched youth skilling initiative YuWaah-2019 in India
On November 1, 2019, Ministry of Women and Child Development (WCD) has joined hands with UNICEF ( United Nations Children's Fund ) to launch "YuWaah- (Generation Unlimited India)" with the aim to transform the countries involved into hubs of education, skilling and employment for its more than 300 million young people aged 10-24 years.
Key Points:
i.The new initiative YuWaah (word "Yuva", in the Hindi language, means young person) promotes the secondary education and training to build the skills young people need for productive lives and work & also boost the number of quality work opportunities available to youth.
ii.The initiative has targeted to partner with the private sector to enable economic opportunities for 50 million young men & women each by focusing on job matching and entrepreneurship by 2030. It also aims to enable 200 million young minds to fetch relevant skills for future of work, through a focus on career counseling, quality internships and apprenticeships,etc.
About UNICEF:
Formation– 11 December 1946
Headquarters– New York City, U.S.
Executive Director– Henrietta H. Fore
About WCD ministry:
Founded– 30 January 2006
Headquarters– New Delhi, Union Minister– Smriti Zubin Irani
18 projects worth Rs.1456 crore covering all the NE states sanctioned by tourism ministry
On December 3, 2019, the Ministry of Tourism with a focus to develop and promote tourism in the North-Eastern (NE) region, has sanctioned 18 projects under the Swadesh Darshan and PRASAD (Pilgrimage Rejuvenation and Spiritual Augmentation Drive) Schemes for the entire NE region for Rs 1456 crore.
Key Points:
i.Various activities have been undertaken for promoting tourism in NE region. They include
Release of television(TV) campaigns on Doordarshan and private channels in the country.
Production of publicity material, creative TV commercials /promotional films on the NE region.
The North East region is the theme of the India Pavilion set up by the Ministry at the South Asia Travel and Tourism Exchange (SATTE) which is to be held in 2020 in New Delhi. In addition to it, complementary space is provided to the NE States for their participation in the India Pavilion.
The ministry organises International Tourism Mart in the NE region annually to highlight the highlighting the tourism potential of the region….Click here to Read More
India's 1st Ganga Centralised aqualab to be set up in Dehradun, Uttarakhand
On November 28, 2019 the Uttarakhand state forest minister Shri Harak Singh Rawat laid foundation stone of India's first Ganga centralised aqualab at Wildlife Institute of India (WII) Dehradun, Uttarakhand. The aqualabs will be set up under the National Mission for Clean Ganga (NMCG). Various aquatic life forms found in the 2525-kilometer-long Ganga river would be preserved in the lab WII.
Key Points:
i.Genes of each species found in the river will be maintained in the lab alongside crafting baseline data of the river which is undergoing tremendous changes owing to rampant water extraction, almost 90% from it.
ii.Genetic laboratories, water quality analysis and geospatial database of Ganga river would be generated that would help in creating solutions in protecting the Ganga river.
Tributaries of river Ganga such as Gomti, Betwa, Kosi will be scientifically studied and their biological components will be preserved in the lab.
About Uttarakhand:
Capital- Dehradun.
Chief Minister(CM)- Trivendra Singh Rawat.
Governor- Baby Rani Maurya.
About Wildlife Institute of India(WII):
Founded- 1982.
Agency responsible-  Ministry of Environment Forest and Climate change.
Director- Gopal S Rawat.
Overview of Cabinet approvals on December 4, 2019
The Cabinet Committee on Economic Affairs (CCEA) Chaired by the Prime Minister Shri Narendra Modi has approved the following proposals on December 4, 2019.
Cabinet approved launch of Bharat Bond Exchange Traded Fund.
Cabinet approved Central Sanskrit Universities Bill.
Cabinet approved Maintenance and Welfare of Parents and Senior Citizens Bill, 2019.
Cabinet approved to withdraw J&K reservation Bill from Parliament.
Cabinet approved SC/STs reservation in Lok Sabha & state assemblies for another 10 years.
Union Cabinet cleared Citizenship Amendment Bill 2019.
Cabinet approved Personal Data Protection Bill, 2019.
Cabinet approved land monetisation at Pragati Maidan to build a five-star hotel.
Cabinet approved 4th labour code on social security….Click here to Read More
Cabinet approvals with foreign countries on December 4 , 2019
The Cabinet Committee on Economic Affairs(CCEA) chaired by the Prime Minister Shri Narendra Modi has approved the following pact with the foreign countries. The approval are as follows,
The CCEA has approved the Joint Declaration of Intent (JDI) between India and Germany for cooperation on strategic projects in the field of Railways.The JDI will be a platform for latest developments and gaining knowledge in the field of railways.
The CCEA has approved Memorandum of Understanding (MoU) between the Election Commission of India (ECI) and the Election Commission of Maldives(ECM) for cooperation in the field of electoral management and administration. The MoU includes exchange of knowledge and experience in electoral management process, support in exchanging information, training of personnel, capacity building etc thus promoting bilateral cooperation….Click here to Read More
INTERNATIONAL AFFAIRS
2019 NATO Summit held in Watford, United Kingdom
The United Kingdom(UK) hosted two day long 2019 NATO (North Atlantic Treaty Organization) Summit in London from December 3-4, 2019. The year 2019 marks the 70th anniversary of the summit. It was attended by NATO leaders and chaired by NATO Secretary General Jens Stoltenberg. The purpose of the summit was to make the heads of state and heads of government of NATO member countries to evaluate and provide strategic direction for Alliance activities.
Key Points:
i.The target agreed by all members to spend 2% or more of their gross domestic product (GDP, a measure of economic output) on defence was discussed.
ii.2018 summit: The 2018 NATO summit was held in Brussels, Belgium.
About North Atlantic Treaty Organization (NATO):
Fact1- Also called the North Atlantic Alliance, NATO is an intergovernmental military alliance between 29 North American and European countries.
Fact2- Montenegro was the 29th country to join NATO.
Member countries- 29.
Founded- 4 April 1949.
Headquarters- Brussels, Belgium.
India 5th most vulnerable nation to climate change in 2018, Japan tops: Germanwatch's 15th Climate Risk Index 2020
On December 4, 2019, According to the 15th edition of  "Global Climate Risk Index (CRI) 2020: Who Suffers Most from Extreme Weather Events? Weather-Related Loss Events in 2018 and 1999 to 2018" released by Germanwatch (a non-profit, non-governmental organization based in Bonn, Germany), India ranked 5th in the global list of most climate-affected country in 2018 with the CRI score of 18.17 .India's rank has worsened from the 14th position in 2017 due to severe rainfalls, followed by heavy flooding and landslides that killed over 1000 people.
Japan topped the list of the most affected countries with the CRI score of 5.50. It was severely affected by three strong extreme weather events (including Typhoon Jebi in September 2018) during 2018.
| | | | |
| --- | --- | --- | --- |
| Ranking 2018 | Country Name | CRI Score | Ranking 2017 |
| 1 | Japan | 5.50 | 36 |
| 2 | Philippines | 11.17 | 20 |
| 3 | Germany | 13.83 | 40 |
| 4 | Madagascar | 15.83 | 72 |
| 5 | India | 18.17 | 14 |
India ranks 5th and China tops the list of invasive use of Biometrics: Comparitech
On 4th December 2019, a study done by Comparitech, Britain-based tech research firm, states that India ranks 5th along with Taiwan, Indonesia and the Philippines in the list of invasive use of Biometrics while China, Malaysia and Pakistan come before India in the list. India's performance could have been worse if the Aadhar, India's national biometric database had been under the access of Police and other investigation agencies.
List of top Ranks in the invasive use of Biometrics:
| | | |
| --- | --- | --- |
| Country | Rank | Score out of 25 |
| China | 1 | 24 |
| Malaysia | 2 | 21 |
| Pakistan | 3 | 21 |
| The United States of America(USA) | 4 | 20 |
| India, Indonesia, the Philippines, Taiwan | 5 | 19 |
BANKING & FINANCE
Overview of 5th Bi-monthly monetary policy 2019 released by RBI
The Reserve Bank of India (RBI) announced its 5th Bi-Monthly Monetary Policy Rates for 2019-20 in Mumbai, Maharashtra. The three-day (December 3 – 5, 2019) policy review meeting by the 6 members of Monetary Policy Committee (MPC) was headed by RBI Governor Shaktikanta Das with the members -Dr. Chetan Ghate, Dr. Pami Dua, Dr. Ravindra H. Dholakia, Dr. Michael Debabrata Patra, Shri Bibhu Prasad Kanungo.
The next meeting of the MPC is scheduled during February 4-6, 2020.
Current rates:
Policy Rates under Liquidity Adjustment Facility (LAF)
Repo Rate
5.15%
Reverse Repo Rate
4.90%
Marginal standing facility (MSF) Rate
5.40%
Bank Rate
5.40%
Reserve Ratios
Cash reserve Ratio (CRR)
4%
Statutory Liquidity Ratio (SLR) (18.50% from October 12, 2019 It will again change on January 4, 2020)
18.75%
GDP Prediction
GDP for 2019-20
5 % (from 6.1 %)
CPI Inflation
H1:2020-21
4.0-3.8%
H2:2019-20
5.1-4.7 %
i.All members of the MPC unanimously voted to keeps repo rate unchanged at 5.15%.
ii.The central bank has increased its inflation projection to 5.1-4.7 % for the second half of the current fiscal (H2:2019-20) due to the upsurge in prices of vegetables such as onion and tomatoes….Click here to Read More
BlackBuck joins hands with IDFC &Yes Bank to provide free FASTags to truckers
On November 28, 2019, BlackBuck, India's largest online trucking platform. has partnered with leading private sector lenders IDFC (Infrastructure Development Finance Company) Bank and Yes Bank to offer FASTags to truck fleet owners free of cost.
With this partnership, truck owners can order FASTags on Blackbuck's Boss app. It will be given free at their doorstep till 31st December 2019.
Key Points:
i.This initiative will help more than 3 million trucks in India to comply with Fastag.
ii.Earlier, the government has mandated FASTag to make the digital trucking economy real. It will reduce tolling time and bring revolution in the logistics sector in India.
iii.On November 29, 2019, the government has extended the deadline for enrolling to the mandatory FASTag for toll payments on national highways (NH) to December 15, 2019 as against  earlier deadline  of December 1, 2019 for enrolment.
FASTag: It is an electronic toll collection system in India, operated by the National Highway Authority of India (NHAI). It uses Radio Frequency Identification (RFID) technology to make toll payments directly from the prepaid or savings account linked to it or directly to toll owner.
It will be affixed on the windscreen of the vehicle for toll collection.
About BlackBuck:
Founded– 2015
About IDFC Bank:
Founded– October 2015
Headquarters– Mumbai, Maharashtra
MD & CEO– Mr.V. Vaidyanathan
Tagline– Always You First
About Yes Bank:
Founded– 2004
Headquarters– Mumbai, Maharashtra
MD & CEO– Ravneet Gill
Tagline– Experience our Expertise.
HDFC ERGO general insurance launches 'my:health woman suraksha policy'
On December 4, 2019, HDFC ERGO General Insurance Company, India's third-largest non-life insurance provider in the private sector, has launched "my:health Woman Suraksha policy", a comprehensive medical insurance scheme specially designed for women.
Key Points:
i.Women aged 18–65 years are eligible for the policy & they offered a sum insured ranging from Rs. 1 lakh to 1 crore.
ii.The policy is designed to provide financial support during medical emergencies and sicknesses in women's lives. The policy provides for a reduction in women's fitness (physical and mental fitness) during the course of the renewal.
iii.This policy covers numerous types of cancers & related surgeries, pregnancy and neonatal (newborn baby) complications, assaults, burns & also cover women from critical illnesses like Cardiac ailments, Rheumatoid Arthritis, and others along with post-diagnosis support, etc.
About HDFC ERGO:
Founded– 2002
Headquarters– Mumbai, Maharashtra
MD & CEO– Ritesh Kumar
It is a joint venture firm between HDFC(Housing Development Finance Corporation) and ERGO International AG, one of the insurance entity of the Munich Re Group in Germany operating in the insurance field under the BFSI  (Banking, financial services and insurance)sector.
ECONOMY & BUSINESS
UKIBC launched Aerospace and Defence Industry Group
On November 29, 2019 the UK (United Kingdom) India Business Council (UKIBC) announced the establishment of Aerospace and Defence Industry Group in order to boost bilateral cooperation in the field of aerospace and defence between both the nations. It will advance India's defence acquisition process and also foster long-term technology and hardware transfers.
Key Points:
i.In 2019, a Memorandum of Understanding(MoU) was signed on 'defence technology industrial capability cooperation' by UK (United Kingdom) and India to enhance defence cooperation.
ii.The Aerospace and Defence Industry Group has been formed after suggestions of the Defence and Security Organisation of UK defence solution centre.
iii.The Group has been formed after suggestions of the Defence and Security Organisation and with the support of the UK Defence Solutions Centre, ADS (Aerospace, Defence, Security & Space) Group Ltd, the Department for International Trade, and industry.
iv.Members of the group: The core members of the group include Rolls-Royce, BAE (British Aerospace) systems, Thales UK, Leonardo, TVS (Thirukkurungudi Vengaram Sundram) Logistics,Cranfield University, England etc.
About UKIBC:
Fact- It was formed to foster trade and business relations between the United Kingdom and India.
Founded- 1993.
Headquarters- London, United Kingdom(UK).
Chairperson- Chris Parsons.
AWARDS & RECOGNITIONS  
NOTTO (National Organ and Tissue Transplant Organization) awards -Tamil Nadu, Madhya Pradesh and Gujarat awarded for organ donation
Tamil Nadu, Gujarat and Madhya Pradesh were bestowed with awards for organ donation the event was organized by NOTTO (National Organ and Tissue Transplant Organization) of Union Health and Family Welfare Ministry (MoHFW) headed by Harsh Vardhan, Union Minister for Health and Family Welfare at Vigyan Bhavan.
Key Points:
i.Tamil Nadu (TN) was bestowed with Best State award in cadaveric organ donation for the fifth time, Gujarat won three awards for the Best SOTTO (State Organ Tissue Transplant Organization), Best hospital and Best coordinator in the organ donation field and Madhya Pradesh (MP) won the Best SOTTO award….Click here to Read More
Harmony foundation presents 15th Mother Teresa memorial awards 2019 for social crusaders
On November 4, 2019, Harmony Foundation has presented 15th edition of Mother Teresa Memorial Awards for Social Justice (MTMA) awards 2019 to noble reformists at the MTMA ceremony held with the theme 'Combating Contemporary Forms of Slavery' at the Taj Lands End, Mumbai, Maharashtra.
The list of 12-laureates of Mother Teresa Memorial Awards are,…Click here to Read More
ENVIRONMENT
'Polypedates bengalensis', found in West Bengal recorded as 26th species of polypedates frog
On 4th December 2019, a new species of frog named 'Polypedates bengalensis', commonly called Brown Blotched Bengal tree frog was recorded as the 26th species of Polypedates frog found in two districts of West Bengal. The new species was found by 6 herpetologists Jayaditya Purkayastha, Madhurima Das, Kingshuk Mondal, Shibajee Mitra, Anirban Chaudhri and Indraneil Das from Assam, West Bengal and Malaysia.
Key Points:
i.'Polypedates bengalensis' comes under the genus polypedates, and named by a series of six to nine dark brown blotches that extend laterally from behind the frog's eye to the vent. This genus frogs are seen throughout South and Southeast Asia.
ii.The research was published in a scientific mega journal for taxonomists called Zootaxa.
About West Bengal:
Capital- Kolkata
Chief Minister (CM)- Mamata Banerjee
Governor- Jagdeep Dhankhar
SPORTS
Swiss player Roger Federer becomes the 1st living Swiss to have his image engraved in the Swiss coin
On 3rd December 2019, Roger Federer(38), from Basel Switzerland becomes the first ever living Swiss to have his face engraved in the Swiss coin. Roger's image was engraved in a 20-Franc silver coin by the Swissmint, official mint of the Swiss Confederation.
Key Points:
i.The first minting ran off 55,000 units being sold out between the 2nd and 19th of December 2019 and more coins will be minted during May 2020 on a 50-Franc gold coin with a different design.
ii.Roger Federer is a well known tennis player of Switzerland who has won 103 tour level titles, 20 Grand slam crowns and 28 ATP (Association of Tennis Professionals) Masters 1000. He is also the first man who spent 310 weeks as No.1 in the ATP rankings, he finished for the 15th time as No.3 in the year end rankings of 2019 and holds a record. He has also been named a street called the Roger-Federer-Allee in 2012 and the Swiss post has released a Roger Federer stamp in Basel in 2007.
About Association of Tennis Professionals (ATP):
Founded- September 1972
Location- England, Monaco, Australia and The United States (US)
Chairman- Chris Kermode
BOOKS & AUTHORS
'Borderman' yearly magazine released by Nityanand Rai, Minister of State for Home Affairs
The yearly magazine called 'Borderman' was released by Nityanand Rai, Minister of State for Home Affairs on the occasion of 55th raising day of BSF (Border Security Force) organized by the Ministry of Home Affairs. The 55th raising day of BSF (Border Security Force) was celebrated on the 1st of December 2019.
About Ministry of Home Affairs:
Formed- 15 August 1947
Headquarters- Cabinet Secretariat, New Delhi
Minister- Amit Shah
Border Security Force (BSF):
Formed- 1 December 1965
Director General- V K Johri
National Council of Science Museums (NCSM), IIT-G & IIT-K join hands to create "Gandhipedia"
The National Council of Science Museums (NCSM) and IIT (Indian Institutes of Technology) Gandhinagar and Kharagpur, join hands to create "Gandhipedia" or "Gandhi Encyclopedia", an online repository holding the Books, Letters, and Speeches written by Mohandas Karamchand Gandhi to celebrate his 150th birth anniversary. The outlay of the project is Rs. 5.25 cr while Rs. 2.95 cr released as the first installment.
Key Points:
i.The project will be executed under the Ministry of Culture headed by Animesh Mukherjee, professor in the IIT Kharagpur, Department of Computer Science and Engineering.
ii.The website consists of five phases out of which the first phase includes the 40 books written by Mahatma Gandhi, which is to be completed by March 2020, and the remaining four phases will be worked on till March 2024. The aim of Gandhipedia is to reconstruct and remember the inspiring works of Mahatma Gandhi.
About National Council of Science Museums (NCSM):
Founded- 4 April 1978
Headquarters- Kolkata, India
Parent Organization- Ministry of Culture
Director General- A. D. Choudhury
IMPORTANT DAYS
International Volunteer Day (IVD) for Economic and Social Development observed on 5th December 2019
On 5th December, the International Day (IVD) for Economic and Social Development is observed every year by the United Nations General Assembly (UNGA) . The theme of IVD 2019 is "Volunteer for an inclusive future".
Key Points:
i.The day acts as an opportunity for volunteers and organizations to celebrate their efforts and values and to promote their work and efforts among their communities and other organizations.
ii.The goal of IVD 2019 is the implementation of SDG 10 (Sustainable Development Goal-Reduced inequalities) and to promote equality and inclusion through volunteerism.
About United Nations (UN) General Assembly:
Founded- 1945
Headquarters- New York, United States (US)
President- Tijjani Muhammad-Bande
World soil day observed on December 5,2019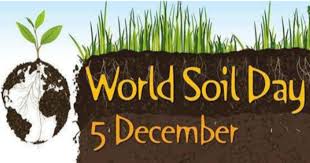 On December 5,2019, World Soil Day (WSD) is celebrated by Food and Agriculture Organization (FAO) of United Nations (UN) with the aim to raise awareness and call people to Stop Soil Pollution.The theme for the year 2019 is "Stop Soil Erosion, Save our Future".
Key Points:
i.The first World Soil Day was celebrated on 5 December, 2014.
ii.In 2002, The International Union of Soil Sciences (IUSS) had adopted resolution to observe 5th of December as World Soil Day. Later in June 2013 FAO (Food and Agriculture Organization) Conference unanimously endorsed World Soil Day and requested official adoption at 68th UN General Assembly (UNGA). In December 2013, 68th UNGA declared 5th of December as the World Soil Day.
About FAO:
Headquarters– Rome, Italy
Head– Qu Dongyu
STATE NEWS
YSR Law Nestham scheme launched by Jagan Mohan Reddy, CM of Andhra Pradesh
On 3rd December 2019, which is also observed as the National lawyers day, Yeduguri Sandinti Jaganmohan Reddy, Chief Minister (CM) of Andhra Pradesh launched the YSR (Yuvajana Sramika Rythu) Law Nestham scheme for lawyers at Tadepalli, Andhra Pradesh. CM granted Rs 100 crore to Lawyers' Welfare Fund and also provided stipend of Rs 5,000 to junior lawyers.
Key Points:
i.The eligibility of the candidate is, they should be under the age of 35 and must be a graduate in Law and only one member from each family is eligible to apply for the scheme, also junior lawyers who have stopped practising law are not eligible. Junior lawyers will be eligible for the scheme for the remaining three years after completing the first three years of practice. Also senior lawyers with 15 years of practice experience and who are currently active in practice with certification from the Bar Association are also applicable for the scheme.
ii. The other people who participated in the event include Manika Rama Rao, Bar council Chairman of Andhra Pradesh, Ramajogeshwar Rao, Vice Chairman, Nitreshwar Rao, Senior Advocate and other members of the Bar council.
About Andhra Pradesh (AP):
Capital- Amaravati
Governor- Biswabhusan Harichandan
Chief Minister (CM)- Y.S Jagan Mohan Reddy
Dance- Kuchipudi
Punjab Cabinet approves to create land banks in rural  areas for industrial development
On December 2, 2019, Punjab state Cabinet chaired by its Chief Minister (CM) Captain Amarinder Singh gave in-principle approval to amend the Punjab Village Common Land (Regulation) Rules, 1964 to create land banks in rural areas to promote industrial development.
Key Points:
i.Along with this, amendments are further improved to ensure that the panchayats get their dues. The interests of panchayats in land acquisition should also be kept in mind.
ii.Simultaneously, the cabinet decided to provide special provisions for the transfer of Shamlat land (consolidation of landholdings for common use) for the development of industrial infrastructure projects to Industry Department and Punjab Small Industries and Export Corporation (PSIEC). PSIEC will purchase 1000 acres of Shamlat land at a cost around Rs 357 crore from these panchayats.
For this, the proposal of the Rural Development and Panchayat Department to incorporate Rule 12-B in the said rule was approved.
Other approvals:
The cabinet also approved to set up a Global Manufacturing and Knowledge Park at Rajpura in Patiala district covering 1000 acres of Panchayat lands, to be considered as an Integrated Manufacturing Cluster (IMC) under the Amritsar Delhi Kolkata Industrial corridor (AKIC) project.
The Cabinet also decided to increase its share in the new pension scheme from April 1, 2019,which is in line with the decision of central Government.
About Punjab:
Capital– Chandigarh
Governor– V.P. Singh Badnore
Folk dances– Bhangra, Giddha, Daff, Dhaman, Bhand, Naqual.
[su_button url="https://affairscloud.com/current-affairs-2019/december/" target="self" style="default" background="#2D89EF" color="#FFFFFF" size="5″ wide="no" center="no" radius="auto" icon="" icon_color="#FFFFFF" text_shadow="none" desc="" download="" onclick="" rel="" title="" id="" class=""]Click Here to Read Current Affairs December 2019[/su_button]
AffairsCloud Ebook - Support Us to Grow