We are here for you to provide the important Recent and Latest Current Affairs 31 October 2019, which have unique updates of Latest Current Affairs 2019 from all newspapers such as The Hindu, The Economic Times, PIB, Times of India, PTI, Indian Express, Business Standard and all Government official websites.
Our complete Current Affairs October 2019 will help you to get more marks in Banking, Insurance, SSC, Railways, UPSC, CLAT and all State Government Exams. Also try our Latest Current Affairs Quiz and Current Affairs PDF which will be a pedestrian to crack your exams.
Click here for Current Affairs October 30 2019
INDIAN AFFAIRS
J&K and Ladakh formally become UTs under J&K Reorganisation Act, 2019
On October 31, 2019, The 144th birth anniversary of Sardar Vallabhbhai Patel, the first home minister of India, which is celebrated as National Unity Day, the 2 new Union territories of Jammu & Kashmir (J&K) and Ladakh formally came into existence. As per the Jammu and Kashmir Reorganisation Act, 2019, 2 UTs came into existence at the stroke of midnight on 31 October 2019, almost three months after the Centre revoked Article 370. With this, India now has 28 states and 9 UTs.
Key Points:
i.Prime Minister of India, Mr Narendra Modi dedicated the decision to scrap Article 370 of Indian Constitution to Sardar V. Patel.
ii.Jammu and Kashmir has its own elected legislature and government, presided over by the appointed Lieutenant-Governor (Lt) Girish Chandra Murmu.
ii.Ladakh has no legislature. It's Lt Governor is Radha Krishna Mathur.
Govt announced eligibility of Overseas Citizens of India to apply for national pension system at par with NRIs
On October 30, 2019, the union finance ministry of the govt. has made an announcement that Overseas Citizens of India(OCI) are now eligible to apply for National Pension System (NPS) at par with Non-Resident Indians (NRIs), as permitted by Pension Fund Regulatory and Development Authority (PFRDA). 
New Feature: As per the released notification, the OCIs can apply for the pension system according to the PFRDA Act 2013 and the amount will also be repatriable based on Foreign Exchange Management Act (FEMA) 1999, guidelines.
Health Minister Harsh Vardhan inaugurated National Symposium to eliminate Lymphatic Filariasis, in New Delhi
On October 30, 2019 the Union minister of Health & Family Welfare(HWF), Science and technology and earth sciences, Shri Harsh Vardhan inaugurated the National symposium under the theme "United to Eliminate Lymphatic Filariasis", in order to eliminate the disease, in New Delhi. During the event, Shri Vardhan also signed 'Call to Action to eliminate Lymphatic Filariasis by 2021' with the govt's commitment to eliminate Lymphatic Filariasis from 2021.

5th edition of International conference on ROADTECH 2019 (sustainable roads and highways) held in New Delhi
On October 31, 2019, The 5th edition of International Conference on ROADTECH 2019 with agenda "Sustainable Roads and Highways-Smart Use of Available Resources for Green and Sustainable Roads", organized by ASSOCHAM India (Associated Chambers of Commerce and Industry of India ), was held in Hotel Shangri, New Delhi. Union Minister of State for Road Transport Vijay Kumar Singh addressed the meeting. Nitin Gadkari, Hon'ble Union Minister for Road Transport & Highways was its Chief Guest.
Key points:
i.The aim of this conference is to pool suggestions & solutions from all stakeholders and to cooperate between the road infrastructure stakeholders and the Government to bring about the transformation that the nation needs.
ii.The central Government has planned to improve the field of infrastructure in the future than the work done in the last 5 years.
iii.The conference concluded by deciding to focus on the infrastructure sector to fight the economic slowdown.
About ASSOCHAM:
Founded :1921
Headquarters: New Delhi
President: Balkrishan Goenka
2nd Assembly of International Solar Alliance for 2019 held in New Delhi
The 2nd Assembly of International Solar Alliance (ISA) was held in New Delhi on October 30-31, 2019. It was hosted by the Ministry of New and Renewable Energy (MNRE). Mr R.K. Singh, Minister for New and Renewable Energy and Power was the President of the ISA Assembly and Ms Brune Poirson, Minister of State for the Ecological and Inclusive Transition Govt. of France, was the Co-President of the Assembly.
Key Points: 
i.The coordination and consultation meetings on different aspects of ISA programmes and initiatives were held on October 30, 2019 and the Assembly met on October 31, 2019.
ii.Ministerial delegations of 29 countries attended the summit.
iii.2 countries, Eritrea and St. Kitts & Nevis signed the ISA framework agreement taking the total number of signatories to 83.
iv.The Government of India has allotted 5 acres of land to the ISA in National Institute of Solar Energy (NISE) campus, Gurugram and has released a sum of Rs. 160 crore, i.e. US$ 26 million up to the year 2012-22. It will release additional Rs. 15 crore, i.e. US$ 2.1 million in the year 2020-21.
About ISA:
ISA is an Indian initiative that was launched on 30 November 2015 in Paris, France on the side-lines of the Conference of Parties (COP)- 21. It is headquartered at Gurugram, Haryana….Click Here To Read More
Vice president Venkaiah Naidu unveiled 15 point charter for parliamentary reforms in New Delhi
On October 30 2019, the Vice President of India shri Venkaiah Naidu, unveiled a 15-point charter during the delivery of first Arun Jaitley Memorial Lecture in Delhi University in New Delhi, in-order to create reforms in parliament for its effective functioning. The charter was mainly created citing poor attendance in legislatures and quality of debate in the parliament. The parties are entitled to ensure at-least 50% of attendance of their legislators.
AIIA signs MoU with Frankfurter innovationszentrum biotechnologie GmbH, Germany in New Delhi
On October 31, 2019, All India Institute of Ayurveda (AIIA) under Ministry of AYUSH (Ayurveda, Yoga & Naturopathy, Unani, Siddha, Sowa Rigpa and Homoeopathy) has signed an MoU (Memorandum of understanding) with Frankfurter Innovationszentrum Biotechnologie GmbH (FiZ), Germany in New Delhi to research in the field of genomics & develop norms supported with new-age technologies like Artificial Intelligence (AI) and machine learning (ML).
Key points:
i.The MoU has been signed by Prof. Tanuja Nesari Director AIIA and Dr Christian Garbe, Managing Director of Frankfurter Innovationszentrum Biotechnologie GmbH (FiZ) & was agreed by Dr Garbe with Vaidya Rajesh Kotecha, Secretary, Ministry of AYUSH, during September 2019 on the event "German/Indian knowledge exchange regarding current developments in the health care sector".
About Ministry of AYUSH:
Founded: 9 November 2014
Headquarters: New Delhi
Minister of State (Independent charge):Shripad Naik [Constituency : North Goa (Goa)]
BANKING & FINANCE
Srei Equipment Finance Ltd & United Bank of India partnered to provide loans to MSME and retail sector customers 
On October 30, 2019 in a bid to provide loans to the Micro, Small and Medium Enterprises (MSMEs) and to the retail sectors, the United Bank of India (UBI) and Srei Equipment Finance Ltd (SEFL), the Non-Banking Financial Company(NBFC) and wholly owned subsidiary of the Srei Infrastructure Finance Ltd have partnered together under a co-lending agreement (Intercreditor Agreement). They both have also jointly organised "Loan Utsavs" across 20 cities in India.
BUSINESS & ECONOMY
Surjit Bhalla led the high-level advisory group on trade and policy suggests panel for easier entry to foreign investors
On October 30, 2019, The High-Level Advisory Group (HLAG) on trade and policy led by Surjit Bhalla, a former member of the Prime Minister's Economic Advisory Council (PM-EAC) submitted its report to the Ministry of Commerce and Industry. The group suggested a simpler regulatory and tax framework for overseas investment funds, allowing individual investment from abroad in Indian debt and capital markets, and state-specific policies to facilitate foreign direct investment in agro-processing.
Key Points:
i.It recommended a single ministry for the regulation of medical devices across the value chain, an independent commission on pharmaceuticals and biotechnology, a simpler medical visa regime and health insurance portability of social security entitlements across countries.
ii.It suggests measures to double India's exports to $1 trillion by 2025 from $500 billion in 2018.
iii.The capital base of the EXIM (Export Import) Bank should be increased by Rs 20,000 crore by 2022 and that of the Export Credit Guarantee Corporation (ECGC) by Rs 350 crore.
iv.India should aim to bring down the cost of capital to the average of 10 best performing Organisation for Economic Co-operation and Development (OECD) countries. The median real policy rate of 30 countries in August 2019 (excluding Argentina, Mexico and Turkey) was minus 0.7 %, while that of India's was the highest at 2.2%.
v.An apex trade promotion organisation should be established as a separate entity replacing the Directorate General of Foreign Trade (DGFT), India Trade Promotion Organisation (ITPO) and the Trade Promotion Council of India (TPCI).
vi.Regional Comprehensive Economic Partnership (RCEP) can be particularly beneficial for India. HLAG has favoured India signing free trade agreements (FTA) with trade partners.
India ranked 5th in "Global Microscope 2019: The enabling environment for financial inclusion" report, Columbia tops the list
On October 31, 2019, The Economist Intelligence Unit's (EIU) 2019 Global Microscope on Financial Inclusion report was released. The report assessed 55 countries based on enabling environment for financial access. As per the report, India was placed at the 5th spot in the nations having the most conducive environments for inclusive finance. Columbia topped the spot, followed by Peru, Uruguay and Mexico in the second, third and fourth spot respectively. 
AWARDS & RECOGNITIONS
Indian actor Nawazuddin siddiqui receives Golden dragon award at Cardiff international film festival 2019 held in Wales, UK
On October 29, 2019, Nawazuddin Siddiqui (45), an Indian actor, known for his works in Hindi cinema , has been awarded the prestigious Golden Dragon Award at the Cardiff International Film Festival (CIFF ) 2019 held in historical Pierhead Building in the heart of Cardiff Bay, Wales, UK (United Kingdom) from 24th – 27th October, 2019. Siddiqui was given this award by counsel general of Wales, UK, Mick Antoniw, for his commendable contribution to the cinema world.

Key points:
i.Veteran Hollywood star-actress Dame Judith Olivia Dench (84) was also honoured with the Lifetime Achievement award at the ceremony.
ii.Siddiqui, who made his mark in the film Gangs of Wasseypur, has done commendable work in Badlapur, Manjhi The Mountain Man, Bajrangi Bhaijaan, Netflix's Sacred Games.
About UK:
Currency: Pound sterling
Prime minister: Boris Johnson
ACQUISITION & MERGES
CCI approves Hyundai and Kia's acquisition of shareholding in ANI and Ola Electric Mobility Pvt Ltd
On October 30, 2019, The Fair trade regulator Competition Commission of India (CCI) under section Section 31(1) of the Competition Act, 2002 approved acquisition of shareholding (equity stake) by the Hyundai Motor Company (HMC) and Kia Motors Corporation (KMC) in ANI Technologies Private Limited (ANI), the parent company of ride-hailing firm Ola, and its electric vehicle arm Ola Electric Mobility Private Limited (OEM).
Key Points:
i.The approval was given subject to the carrying out of modifications proposed by HMC and KMC under Regulation 19 (2) of the CCI (Procedure in regard to the transaction of business relating to combinations) Regulations, 2011.
ii.In March 2019, Hyundai and Kia announced to invest $300 million in Bengaluru-based Ola.
iii.HMC and KMC are part of Hyundai Motor Group (HMG) and in India, HMC primarily operates through its subsidiary Hyundai Motors India Limited & KMC operates through its subsidiary Kia Motors India Private Limited.
SCIENCE & TECHNOLOGY
Russia's new Knyaz Vladimir submarine test-fired Bulava intercontinental ballistic missile for first time
On October 30, 2019, Russia's most advanced version of the nuclear-powered ballistic missile submarine named Knyaz Vladimir(Prince Vladimir) of Borei-class vessel, test fired the Bulava intercontinental ballistic missile for first time.
The launch was conducted in the white sea of the northwest coast of Russia with a dummy payload and had precisely hit the target range of thousand kms away in the Russian region of Kamchatka.

Key Points:
i.The Knyaz Vladimir submarine is the first upgraded 955A model to be produced in the Borei class of Russian nuclear-powered ballistic missile submarines. The test-fire was conducted amid arms control tensions between Moscow and the West following the demise of a landmark Cold War-era nuclear pact.
About Russia:
Capital- Moscow.
Currency- Russian ruble.
President- Vladimir Putin.
Prime Minister(PM)- Dmitry Medvedev.
SPORTS
Indian men's doubles pair Satwiksairaj Rankireddy and Chirag Shetty ranked 9th in BWF World Rankings 2019, Gideon & Sukamuljo topped
On October 29, 2019, Indian men's doubles pair Satwiksairaj Rankireddy and Chirag Shetty were ranked 9th in the Badminton World Federation's (BWF) World Rankings 2019. They were the runners in the men's doubles category at Yonex French Open 2019. They gained two places in the ranking. The ranking was topped by the Indonesian pair of Marcus Fernaldi Gideon & Kevin Sanjaya Sukamuljo.

Key Points:
i.They had made it into the top 10 for the first time in August 2019 after the victory at the Thailand Open 2019 BWF Super Tour 500 event.
ii.They were the first Indian pair to enter the finals of a BWF World Tour Super 750 event at the Yonex French Open 2019 and become the 2nd Indian doubles pair after Partho Ganguli and Vikram Singh in 1983 to win the French Open.
iii.17th Yonex French Open 2019 was held at Stade Pierre de Coubertin, Paris, France from October 22-27, 2019.
Other Indian players rankings

| | | |
| --- | --- | --- |
| Category | Name | Rank |
| Men's Singles | Kidambi Srikanth | 10 |
| Men's Singles | Sai Praneeth B. | 11 |
| Women's Singles | Pusarla Venkata Sindhu | 6 |
| Women's Singles | Saina Nehwal | 9 |
IOC selects Indian olympic boxer Mary Kom as 2020 Tokyo olympics athlete ambassadors group member
On October 31, 2019, The 6-time world champion Mangte Chungneijang Mary Kom (36) has been inducted into the 10-member sports ambassador group by the International Olympic Committee (IOC) on Boxing workforce to represent boxers ahead of the 2020 Tokyo Olympic Games.
Key points:
i.Kom will represent Asian boxers in this group, which consists of two-time Olympic and World Championship gold medalist, Ukraine veteran Vasyl Lamachenko (Europe), and five-time world champion and 2016 Olympic gold medalist Julio Cesar La Cruz (Americas) , Lukmon Lawal (Nigeria), Hu Jianguan ( China), David Kieran Nyika ( New Zealand ), Khadija El-Mardi ( Morocco), Mikaela Joslin Mayer (US), Sarah Ourahmoune (France), Shelley Watts ( Australia).
ii.The players' suggestions for planning for the qualification events and the boxing tournament at the Olympic Games Tokyo 2020, will help to reach the boxing workforce (BTF).
iii.The International Boxing Association (AIBA) had taken away the right to hold the Olympic event and took over the entire qualifying process. It has failed to correct everything in terms of administrative integrity and finance management.
About IOC:
Formation: 23 June 1894
Headquarters: Lausanne, Switzerland
President: Thomas Bach
About 2020 Tokyo Olympics:
Host city: Tokyo, Japan
Schedule: 24 July, 2020 – 9 August, 2020
Stadium: New National Stadium
Minerva Punjab FC renamed as Punjab Football Club
On October 30, 2019, Former I-League champions Minerva Punjab Football Club (MPFC) was renamed as Punjab Football Club (PFC) as per an agreement of MPFC with Round Glass Sports Private Ltd. They are also the defending champions of Junior League and Elite League.
Key Points:
i.The director of the club is Mr Ranjit Bajaj.
ii.Round Glass Sports has expanded their youth and grassroots football talent program by including the players of Minerva Punjab FC's Under- 11 to Under- 18 teams.
OBITUARY
Veteran CPI leader Gurudas Dasgupta passes away at the age of 83
On October 31, 2019, Gurudas Dasgupta ,an Indian politician and a leader of the Communist Party of India (CPI) has passed away in Kolkata,West Bengal after suffering from kidney and heart-related ailments.He was 83.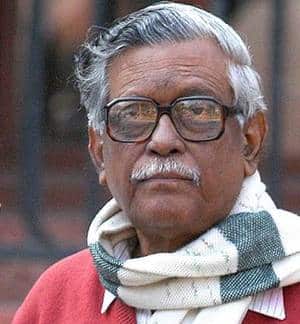 i.Born on 3 November 1936 Barisal, Bangladesh, Gurudas was a member of Rajya Sabha 3 times (1985,1988 &1994)and Lok Sabha twice (from Panskura constituency of West Bengal in 14th Lok Sabha (2004) and Ghatal in the 15th Lok Sabha (2009).
ii.Dasgupta was also a member of the Finance Committee and Public Undertaking Committee. Apart from this, he was also associated with the Bengal Cricket Association (CAB) and worked as a member of the cab.
Popular Telugu actress Geetanjali passed away at the age of 74
On October 31, 2019, Popular Telugu actress of yesteryears Geetanjali, aged 74, passed away due to cardiac arrest in Hyderabad, Telangana. She was renowned for her role as Goddess Sita in the movie 'Sitarama Kalyanam'.
i.Born as Mani, in Kakinada, Andhra Pradesh, she also acted in Tamil, Malayalam and Hindi films for several decades.
ii.She acted in nearly 500 films and some of her other memorable films include 'Doctor Chakravarti', 'Letha Manasulu' and 'Sambarala Rambabu'.
IMPORTANT DAYS
National Unity Day (Rashtriya Ekta Diwas) observed on October 31, 2019 as a tribute to Sardar Patel
On October 31, 2019 the National Unity Day, also known as Rashtriya Ekta Diwas was observed, commemorating the 144th birth anniversary of Sardar Vallabhbhai Patel, the first deputy prime minister of India. Also familiarly known as "the Iron Man of India", Patel's dream of scrapping Article 370 and full integration of Jammu and Kashmir with India came to effect on his 144th birthday as a tribute to him. The national unity day has been observed since 2014 and was inaugurated by Prime Minister Shri Narendra Modi.
73rd Infantry Day observed on October 27, 2019
73rd Infantry Day was celebrated on October 27, 2019 by the Indian Army. The day is observed to commemorate the dedication and duties of the Indian Army's gallant infantrymen. Chief of Army Staff General Bipin Rawat paid tribute at Amar Jawan Jyoti in New Delhi.

i. The day is observed as a remembrance of the first military event of independent India, when the Indian Army repelled the first attack made by Pakistan on the Indian soil on October 27, 1947, in the Kashmir valley.
Commemorative stamp on Siachen Glacier
On October 25, 2019, Army chief General Bipin Rawat released a commemorative stamp on Siachen Glacier. It is issued by the Department of Post, a subsidiary of the Ministry of Communications of the Government of India.
i.Siachen is known as the world's highest battlefield.
ii.The glacier is located in the eastern Karakoram range in the Himalayas. It is the longest glacier in the Karakoram and second-longest in the world's non-polar areas….Click Here To Read More
World Cities Day 2019 observed on 31 October, 2019
The World Cities Day(WCD) is observed annually on October 31 by the United Nations(UN) under the resolution (A/RES/68/239). The day is observed to promote global urbanization and to address challenges in urbanization. The day also aims to implement the New Urban Agenda globally.
Theme: The theme for the year 2019 is "Changing the world: innovations and better life for future generations". The general theme of WCD is 'Better City, Better Life'.
Key Points:
i.New urban agenda: The New Urban Agenda is the framework on Habitat III, which is the United Nations Conference on Housing and Sustainable Urban Development held in Quito, Ecuador in 2016.
ii.In 2014, Urban October was launched by UN-Habitat, to engage towards the New Urban Agenda.
iii.A conference by United Nations Educational, Scientific and Cultural Organization (UNESCO) held in Paris, France, while the main event was hosted by Ekaterinburg, Russian Federation, and was jointly organized by UN-Habitat-UN human settlement programme, the Shanghai People's Government, and the City of Ekaterinburg
About UN-Habitat:
Formation- 1978.
Headquarters- Nairobi, Kenya.
Executive Director- Maimunah Mohd Sharif.
7th Global Media and Information Literacy (MIL) week 2019 observed from 24 -31 October 
7th edition of Global Media and Information Literacy (MIL) Week observed from 24 to 31 October 2019 to review and celebrate the progress achieved towards "MIL for All". The theme for the year 2019 is "Media and Information Literate Citizens: Informed, Engaged, Empowered".
Key points:
i. 9th Media and Information Literacy and Intercultural Dialogue (MILID) Conference, was held from 24 – 25 September,2019 in Gothenburg, Sweden before global MIL Week 2019 .
ii.UNESCO (United Nations Educational, Scientific and Cultural Organization)and UNAOC (United Nations Alliance of Civilizations ) led the Global MIL Week 2019 in partnership with the MIL and Intercultural Dialogue (MILID) University Network, the UNESCO-led Global Alliance for Partnerships on MIL (GAPMIL), the International Federation of Library Associations, Twitter, the International Association of School Libraries, and many others.
About UNESCO:
Formation: 4 November 1945
Headquarters: Paris, France
Director-General: Audrey Azoulay
About UNAOC:
Formation:2005
Headquarters: New York City,US
World Savings Day/ Thrift Day 2019 observed on October 31
World Savings Day (WSD), also called the World Thrift Day was observed on October 31, 2019. It is celebrated every year across the world since 1924. The day promotes the value of bank savings and re-establishes the citizen's confidence in banks. The theme for 2019 is "Savings give life a lift".
Key Points:
i.It was launched during the 1st International Savings Bank Congress (World Society of Savings Banks) in Milano, Italy and the last day of the assembly was declared as the World Savings Day by the Italian Professor Filippo Ravizza.
ii.The World Savings Banks Institute (WSBI) is the only global representative of savings and retail banks.
iii.In India, due to death of late Prime Minister Indira Gandhi on the same day in 1984, this day is being celebrated on 30th October every year.
STATE NEWS
Nagaland govt launches Ex-gratia scheme for students studying outside Nagaland
On October 30, 2019, Temjen Imna Along, Nagaland Minister for Higher and Technical Education and Tribal Affairs has launched Nagaland government ex-gratia scheme for students studying outside Nagaland (NGESSO), an initiative of Nagaland Chief Minister Neiphiu Rio, at the Directorate of Higher Education in Kohima.
Key points:
i.The scheme will provide an Ex-Gratia of Rs 5 Lakh as a one-time payment to parents of students in the event of any unfortunate deaths of Indigenous Naga Students of Nagaland who are studying outside the State in different parts of the country.
ii.Students belonging to any recognised Scheduled Tribes(ST) /Indigenous inhabitants of Nagaland State can avail the scheme. Students who are admitted to regular course with a minimum duration of 1 year course in any recognised institutions outside Nagaland but within India only eligible for this scheme.
iii.The Nominee can claim the Ex-Gratia amount within a period of 2 months after the death of the students by submitting required documents.
iv.The state government allotted a Corpus Fund of Rs.5 crore in a fixed deposit(FD) and the interest created from the deposit will be used for payment of ex-gratia amounting to Rs.5 lakh in times of casualties and misfortune.
About Nagaland:
Capital: Kohima
Governor: RN Ravi
National Park: Intanki National Park
Wildlife Sanctuaries: Fakim WLS, Puliebadze WLS, Rangapahar WLS….Click Here To Read More
Bollywood actress Yami Gautam will be the brand ambassador of the Rising Himachal global investors' meet 2019
On October 30, 2019, The state government of Himachal Pradesh (HP) has appointed Bollywood actress Yami Gautam (30) as the brand ambassador of the Rising Himachal Global Investors' Meet 2019, which is to be held on 7-8, November,2019 in Dharamshala, HP.
Key points:
i.International investors from over 40 countries will be hosted during the Investors Meet.
ii. In order to promote manufacturing and employment generation in the State, the event will showcase the policy and regulatory environment, investment opportunities across 8 focus sectors.
About Himachal Pradesh:
Capital: Shimla
Chief minister: Jai Ram Thakur
Governor: Bandaru Dattatreya
National Parks: Great Himalayan National Park ,Pin Valley National Park, Inderkilla National Park ,Khirganga National Park ,Simbalbara National Park.
CM Naveen Patnaik approves Rs 3208 crore for ABADHA scheme for 3 years in Odisha
On October 21, 2019, The Cabinet of Odisha presided by Chief Minister (CM) Naveen Patnaik approved the project worth Rs 3,208 crore under Augmentation of Basic Amenities and Development of Heritage and Architecture (ABADHA) scheme to develop Puri, a city in Odisha, as a World-class Heritage city over a period of 3 years.
Key Points:
i. Chief secretary Asit Tripathi of the state notified that Rs 719 crore will be spent in 2019-20, Rs 1402 crore in 2020-21 and Rs 1087 crore for the financial year 2021-2022, as per approvals.
ii. It approved the State Government's proposal to transfer the aviation branch from General Administration and Public Grievance department to the Transport and Commerce department by amendment of the Odisha Government rules of business.
iii.It also approved a proposal to amend the Odisha Hindu Religious Endowments Act, 1951 by excluding Gobardhan Math, Puri from its purview to vest the management of the Math with Jagadguru Shankaracharya.
About ABADHA scheme:
ABADHA scheme was launched by the Odisha Government in 2017-18 with an aim to improve the Heritage & Architecture. The ABADHA projects include the construction of a Lok Seva Bhavan to house all government offices under one roof and two multi-level car parking, redevelopment of the municipal market and Acharya Harihar Square.
About Odisha:
♦ Capital: Bhubaneshwar
♦ Governor: Prof. Ganeshi Lal
♦ National Parks: Bhitarkanika National Park, Simlipal National Park
♦ Wildlife Sanctuaries: Badrama WLS, Chandaka Dampara WLS, Chilika (Nalaban)  WLS, Debrigarh WLS, Karlapat WLS, Kotagarh WLS, Nandankanan WLS, Sunabeda WLS etc
4-day long Chhath festival 2019 commenced in Bihar
On October 31, 2019, Chhath puja 2019, the festival of worship of the Sun God, is being celebrated on a large scale in the state of Bihar, which was commenced with ritual of Nahai Khai. Devotees especially women across the state were taking holy dip in Ganga and other rivers, ponds and water bodies. The Sun God's sister Shashti Devi, commonly called Chhathi Maiya, is also worshipped during Chhath puja.
Key points:
i.This festival lasting 4 days with 'Nahai Khai' on October 31, 'Kharna' on November 1, 2019 'Sandhya Arghya' on November 2, 2019, and 'Usha Arghya' on November 3,2019.
ii. The Puja is celebrated sixth day after Diwali or on the day of Karthik Chhath. Apart from Bihar, it is also observed in Jharkhand, Eastern Uttar Pradesh, and also in Nepal.
About Bihar:
Capital: Patna
Chief minister: Nitish Kumar
Governor: Phagu Chauhan
National Parks: Valmiki National Park
AffairsCloud Ebook - Support Us to Grow