We are here for you to provide the important Recent and Latest Current Affairs 28 November 2019, which have unique updates of Latest Current Affairs 2019 events from all newspapers such as The Hindu, The Economic Times, PIB, Times of India, PTI, Indian Express, Business Standard and all Government official websites.
Our Current Affairs November 2019 events will help you to get more marks in Banking, Insurance, SSC, Railways, UPSC, CLAT and all State Government Exams. Also try our Latest Current Affairs Quiz and Monthly Current Affairs PDF which will be a pedestrian to crack your exams.
Click here for Current Affairs November 27 2019
INDIAN AFFAIRS
WCD ministry inks MoU with food processing industries to assist women organic farmers
On November 27, 2019,In order to assist women entrepreneurs engaged in organic farming,the Ministry of Women and Child Development (MoWCD) entered into a Memorandum of Understanding (MoU) with the Ministry of Food Processing Industries (MoFPI) in New Delhi.
i.The MoU was signed by Secretary, Ministry of WCD, Rabindra Panwar and Secretary Ministry of FPI, Smt Pushpa Subramanyam in the presence of the Union Minister of Women & Child Development and Textiles, Smriti Zubin Irani and Harsimrat Kaur Badal, Union Minister for Food Processing Industries.
ii.Both the Ministries have agreed to implement an annual event called 'National Organic Festival of Women Entrepreneurs' organized through NIFTEM -National Institute of Food Technology Entrepreneurship and Management (an academic institution under the administrative control of MoFPI) at Kundli in Sonepat, Haryana…..Click here to Read More
A 2-day 'DEFCOM INDIA 2019' seminar held in New Delhi
A 2-day 'DEFCOM INDIA 2019' seminar based on the theme "Communications: A Decisive Catalyst for Jointness" held at Manekshaw Centre in New Delhi from November 26-27, 2019. The seminar Defence Communication (or DEFCOM) is the flagship event in the area of military communication for achieving jointness between three services (Indian Army, Indian Air Force and Indian Navy). The prestigious DEFCOM journal was also released during the event.
Key Points:
i.It was jointly organized by Corps of Signals, Indian Army and Society of Indian Defence Manufacturers (SIDM) & Confederation of Indian Industry (CII) .
ii.Raksha Rajya Mantri (Minister of State for Defence)Shri Shripad Naik, Chief of the Army Staff, General Bipin Rawat were present during the event, which saw the active participation of armed forces, industry, research and development (R&D) organisations and the academia.
iii.The DEFCOM exhibition showcased modern communication solutions from the industry and provided an opportunity for 3forces to gain insights on technology and industry capabilities.
Cabinet approvals on November 27, 2019
The Cabinet Committee on Economic Affairs (CCEA) Chaired by the Prime Minister Shri Narendra Modi has approved the following proposals on November 27, 2019.
FCI authorized capital increased to Rs. 10,000 crores from Rs.3500 crores.
Waiver of Rs 4 crore worth loan repayment against Sikkim Mining Corporation.
Norms for mandatory packaging in jute materials extended.
Term and coverage of 15th Finance Commission and submission of two reports by the Finance Commission extended.
Allotment of land for the construction of Ceremonial Lounge at Tirupati Airport in AP approved….Click here to Read More
Cabinet Approvals with foreign countries on November 27, 2019
The Cabinet Committee on Economic Affairs(CCEA) chaired by the Prime Minister(PM) Shri Narendra Modi approved the following pacts/agreements with the foreign countries on November 27, 2019. The approval in detail are as follows,
Approval on Strategic Partnership Council between India and Saudi Arabia.
Approval for combating illicit trafficking, smuggling drugs, psychotropic substances and chemical precursors between India and Saudi Arabia.
Approval on MoU between India and Myanmar on bilateral cooperation for Prevention of Trafficking in Persons.
Approval on Protocol between India and Chile for the avoidance of double taxation.
Approval on India's Approach to UN Climate Change Conference to be held in Spain in December 2019….Click here to Read More
Centre approved construction of 331,000 more houses under PM Aawas Yojana
The Union Ministry of Housing and Urban Affairs(MoHUA) has approved construction of nearly 331,000 more houses, taking the total number of houses being funded under Pradhan Mantri Aawas Yojana (Urban)I.e., PMAY(U) to 9.6 million. The approval was done during the 49th Meeting of the Central Sanctioning and Monitoring Committee (CSMC) under PMAY(U).
Key Points:
i.The total investment would cost Rs 15,125 crore with central assistance of Rs 5092 crores.
ii.The approval includes six light houses projects (LHPs) for construction of 6,368 units across six states. The states are Gujarat, Jharkhand, Madhya Pradesh (MP), Tamil Nadu (TN), Tripura and Uttar Pradesh (UP).
iii.As of now, more than 9.6 million houses under PMAY(U) against the validated demand of 11.2 million houses, were sanctioned.
About Pradhan Mantri Awas Yojana Urban(PMAY-U):
Fact- The PMAY-(U) was launched by Prime Minister Shri Narendra Modi, with the aim of providing Housing for All by 2022.
Launch- June 2015.
Agency responsible- Ministry of Housing and Urban Poverty Alleviation(MoHUPA).
Sports ministry frames 13-member expert committee led by Justice Mukundakam Sharma  to review the National sports code draft
On November 28, 2019, The Ministry for Youth Affairs and Sports has decided to establish a 13-member expert committee chaired by Retired SC (Supreme Court) Justice Mukundakam Sharma to review the draft of the National Code for Good Governance in Sports, 2017.
Other Terms of Reference (TOR) of the panel include,
The committee will also be required to suggest measures for making the Draft National Code acceptable to all stakeholders.
It will overlook the comments received from the Indian Olympic Association (IOA) and other national sports federations & should review the draft of the national code with the present code (2011).
i.Background: Earlier in November 11, 2019, the IOA had rejected the new National Sports Code draft as it interferes with the autonomy of IOA and its members…..Click here to Read More
INTERNATIONAL AFFAIRS
National University of Singapore-1st in QS World University Rankings Asia 2020; IIT Bombay topped among Indian Institutes
On November 27, 2019, QS World University Rankings:Asia 2020 was released. It is an annual publication of university rankings by Quacquarelli Symonds (QS), ranking the best universities of 2020 in the Asian region. Among the Indian Universities, Indian Institute of Technology Bombay (IIT-B) was ranked as the top performer ranking 34th in the list. The list was topped by National University of Singapore(NUS), Singapore for the second consecutive year.
The institutions that followed NUS were Nanyang Technological University(NTU) in Singapore and University of Hong Kong(HKU) in Hong Kong in the second and third place respectively.
96 Indian universities including 20 brand new entries were ranked in the QS World University Rankings: Asia 2020. IITB was followed by IIT Delhi(IIT-D) in the 43rd rank and IIT Madras(IIT-M) in the 50th rank. India doesn't have any universities in the top 30 list….Click here to Read More
EAM  Jaishankar attends G20 foreign ministers meeting 2019 held in Japanese city of Nagoya
External Affairs Minister(EAM) Subrahmanyam Jaishankar has attended the 2-day G20 (or Group of 20) foreign ministers meeting 2019 held in Japanese city of Nagoya from November 22-23, 2019.
i.The two-day event ,the last of the eight ministerial G20 meetings chaired by Japan this year (2019) , was attended by top diplomats from the Group of Twenty's nations.
ii.The meeting was held with the focus on the promotion of free trade, implementation of 2030 Agenda for Sustainable Development (Sustainable Development Goals) and how to best assist rapidly growing economies in Africa.
iii.EAM S Jaishankar met Japan's National Security Adviser (NSA) Shigeru Kitamura & concluded his visit with a bilateral meeting with his Japanese counterpart Toshimitsu Motegi…..Click here to Read More
BANKING & FINANCE
Three UP regional rural banks amalgamated to form Baroda UP Bank: Finance ministry
On November 28, 2019, According to a notification issued by the finance ministry, Government of India, 3 Uttar Pradesh (UP) regional rural banks(RRB) – Baroda Uttar Pradesh Grameen Bank, Kashi Gomti Samyut Gramin Bank and Purvanchal Bank will be amalgamated into a single regional rural bank on April 1, 2020 which will be called as "Baroda UP Bank"
Bank of Baroda (BoB) will sponsor new Baroda UP Bank, which will have the headquarters in Gorakhpur.
Key Points:
i.Bank of Baroda is sponsor of Baroda Uttar Pradesh Grameen Bank, Union Bank of India is sponsor of Kashi Gomti Samyut Gramin Bank while State Bank of India is sponsor of Purvanchal Bank.
ii.The move comes after the government had consultations with the National Bank for Agriculture and Rural Development (NABARD) and the sponsor banks of the concerned regional rural banks with the aim to increase the operational efficiency.
About RRB:
RRBs came into existence on Gandhi Jayanti in 1975 with the formation of a Prathama Grameen Bank.
The rural banks had the legislative backing of the RRB Act 1976.
These banks were set up on the basis of the recommendations of the Narasimham Working Group.
ECONOMY & BUSINESS
RIL became 1st Indian Firm to hit Rs 10 Lakh crore Market-Capitalisation
On November 28, 2019, Mukesh Ambani-led Reliance Industries Ltd (RIL) crossed Rs 10 lakh crore market capitalisation (m-cap) thus creating a record of becoming the first Indian company to achieve this feat. Previously the oil-to-telecom giant, RIL  hit Rs 9 lakh crore mark on October 18,2019 also being the first company in India to do so.
Key Points:
i.Tata Consultancy Services(TCS) is the 2nd most valued with m-cap of Rs 7.81 lakh crore.
ii.It is also to be noted that RIL was also the first company to hit Rs 8 lakh crore market capitalisation in August 2018 and the first company to hit the $100 billion mark in market-cap in 2007.
iii.American multinational oil and gas corporation Exxon Mobil, is the most valued energy company in the world at $290 billion.
About Reliance Industries Ltd(RIL):
Founded- 8 May 1973.
Founder- Dhirubhai Ambani.
Headquarters- Mumbai, Maharashtra.
Chairman & Managing Director(MD)- Mukesh Dhirubhai Ambani.
Moody's estimates centre's fiscal deficit for FY20 to be 3.7%
On November 27, 2019, Moody's, American credit rating agency, has estimated the Center's fiscal deficit to be 3.7 % of the gross domestic product (GDP) in 2019-20, which will be slightly wider than the 3.4 % posted in FY (fiscal year) 2019. For all the state governments, the fiscal deficit estimated to be around 3 %.
Key Points:
i.Reason: The government's fiscal deficit may increase due to increased spending pressure and sluggish economic growth.
ii.The government has set a fiscal deficit target of 3.3 for 2019-20, but it has already reached 92.6 % of the Budget estimate in first 6 months of the current fiscal.
iii.Some state governments will be impacted by the medium term consolidation targets of the central government due to rising fiscal deficit. The states that are unable to collect revenue to meet their expenses depend on the central government grant for their needs.
About Fiscal deficit:
A fiscal deficit is a shortfall in a government's income compared with its spending. It is calculated as a percentage of GDP, or simply as total dollars spent in excess of income.
About Moody's:
Founded– 1909
Founder– John Moody
Headquarters– New York City, United States
AWARDS & RECOGNITIONS        
Rahul Adhikari awarded 2019 Karmaveer Chakra by iCONGO and United Nations
On November 26, 2019 Gold-Medalist from Indian Institute of Technology Roorkee (IIT-R) & founder of International Changemaker Olympiad Rahul Adhikari, was conferred with 2019 Karmaveer Chakra Award and REX Karmaveer Global Fellowship at the REX CONCLiVE held in Noida, Uttar Pradesh.  The award was given for his contribution in the education sector. The award function is held every year on the day the Indian Constitutional Pledge was signed i.e, November 26.
Key Points:
i.Previous awardees include Dr Verghese Kurien (Father of White Revolution), Actor Anupam Kher (for social work) and Mark Vincent Parkinson (renowned education change champion).
ii.ICO: The "International Changemaker Olympiad' (ICO) (www.ico-official.org) was founded in 2017. It provides a platform for children in schools to launch social initiatives and solve a real-world problem in their home, school, or community.
iii.Awardees of 10 plus countries from across the globe represented for this award and were finalised after a rigorous selection process.
About Karmaveer Chakra Award:
Fact 1- It is national people's award for citizen social action and a global civilian honours instituted by the International Confederation of NGO (iCONGO) in partnership with the United Nations(UN).
Fact 2- The award is a tribute to Avul Pakir Jainulabdeen Abdul Kalam, 11th President of India, who had offered to be an ambassador for the awards. All the awardees are dubbed Noble Laureates.
First awarded- 1984.
APPOINTMENTS & RESIGNATION        
Amur Swaminathan Lakshminarayanan appointed as the MD and CEO of TATA Communications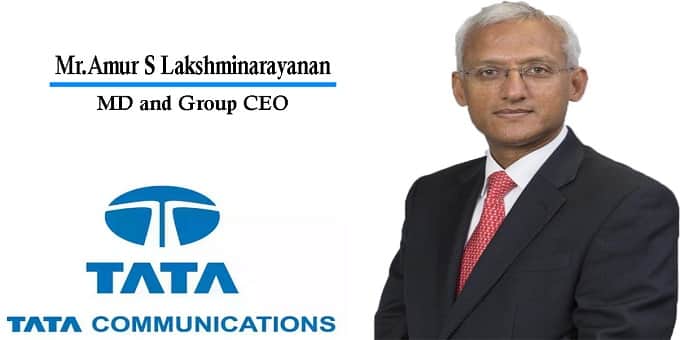 On 26th November 2019,Board of Directors (BOD) from TATA Communication has appointed Amur S Lakshminarayanan as the Managing Director (MD) and Chief Executive Officer (CEO) of TATA Communications for five years term.
Key Points:
i.He replaced Vinod Kumar who resigned from this post in July 2019.
ii.He was the former President and CEO of TATA Consultancy Services(TCS), Japan. He was also a former student of Birla Institute of Technology and Science (BITS), Pilani and London Business School(LBS) and he has also worked in the US, Hong Kong, Australia, the UK, Japan and India.
About TATA Communications:
Founded- 1986
Founder- Government of India (GOI)
Headquarters- Pune, Maharashtra
Tata Communications is formerly called as VSNL (Videsh Sanchar Nigam Limited).     
ACQUISITIONS & MERGERS     
Microfinance firm CreditAccess grameen will acquire Madura micro finance for Rs 876 crore
On November 27, 2019, As part of the two-step transaction, CreditAccess Grameen Limited –CAGL (formerly known as Grameen Koota Financial Services Pvt. Ltd) has decided to acquire 100 % stake in Madura Micro Finance Limited (MMFL), a leading NBFC-MFI (Non Banking Finacial Company-Micro Finance Institution) for Rs 876 crore.
In this plan, CAGL will acquire up to 76.2% stake for Rs 666.4 crore in MMFL from its current shareholders for all-cash deal in 1st stage & in the second stage, MMFL will be merged into CAGL through a scheme of arrangement, in which Madura's remaining shareholders will get shares of CAGL.
Key Points:
i.This 2-step transaction is subject to the approval of the Reserve Bank of India (RBI), the Securities and Exchange Board of India (SEBI) and other regulators.
ii.After the amalgamation, MMFL's promoter, Dr. Tara Thiagarajan, will act as an adviser to the board of directors of CAGL & all employees of MMFL will work for CAGL.
iii.As on September 30, 2019,  MMFL has gross loan portfolio (GLP) of Rs 2,053 crore, 11.1 lakh borrowers and 430 branches, while CAGL, owned by CreditAccess Asia, had Rs 7,905 crore of outstanding loans.
About CAGL:
Founded– 1991
Headquarters– Bengaluru , Karnataka
Managing Director & CEO– Udaya Kumar Hebbar
About MMFL:
Founded– 2005
Headquarters– Chennai,Tamil Nadu   
SCIENCE & TECHNOLOGY
Indian Army successfully test-fired 2 Spike LR missile in MP
On November 27, 2019, the Indian Army(IA) has successfully test-fired two newly-acquired Spike LR (long-range) anti-tank missiles at the Infantry School at Mhow, Madhya Pradesh(MP). The test-fire was witnessed by all high officials including Chief of Army Staff(COAS), General Bipin Rawat. India became the 33rd country to have the Spike missile as part of its inventory.
Spike LR: It is an Israeli fire-and-forget anti-tank guided 4th generation missile with a target range of up to 4 kilometers. The missile has the ability to fire, observe and update, providing substantial flexibility to the firer to pinpoint the impact point. It also has the ability to switch to a different target mid-flight.  The firer has the option of firing from low or high trajectory.
Key Points:
i.The army officials were at Mhow for the annual Infantry Commanders' Conference.
ii.Firing mode: The missile has inbuilt seeker that can provide two modes: Day mode with Charged Coupled Device(CCD) and Night mode with Infrared Imaging Seeker (IIR). Since the induction and training, this was the first time that soldiers from the Indian Army carried out practice firing of the missile.
iii.Till date, more than 5000 spike missiles have been fired worldwide. The overall hit percentage of these spike missiles were 95%. Spike has been developed and designed by the Israeli company Rafael Advanced Defense Systems(RADS).
About Indian Army (IA):
Motto- "Service Before Self".
Founded- 1 April 1895, India
Headquarters- New Delhi.
Commander-in-Chief- President Ram Nath Kovind.
SPORTS
2023 FIH Men's hockey world cup to be held in Bhubaneswar and Rourkela: Odisha CM
On November 28, 2019, FIH (International Hockey Federation ) Men's Hockey World Cup (WC) matches for 2023 will be played in Bhubaneswar and Rourkela from 13 -29 January, 2023. This was announced by Odisha Chief Minister (CM) Naveen Patnaik at a grand ceremony at the Kalinga Stadium.
Key Points:
i.Kalinga Stadium in Bhubaneswar  shared the hosting event with Biju Patnaik Hockey Stadium in Rourkela.
ii.The FIH selected India for the host. Apart from India, Malaysia and Belgium were also contenders for hosting this World Cup. In the process that lasted for several rounds, India won.
iii.Bhubaneswar has hosted World Cup matches for the second time in a row.It earlier hosted the WC matches in December 2018.
About Odisha:
Capital– Bhubaneswar
Governor– Ganeshi Lal
About FIH:
Motto– FairPlay Friendship Forever
Formation– 7 January 1924
Headquarters– Lausanne, Switzerland
Membership– 137 national associations
OBITUARY
Legendary Cartoonist Sudhir Dar dies at 87 in Gurgaon, Haryana
On 26th November 2019, Sudhir Dar, renowned Cartoonist passes away at 87 due to cardiac arrest in Gurgaon, Haryana. Sudhir Dar was born in Allahabad, Uttar Pradesh (UP) in 1932. Sudhir Dar was an award-winning Indian cartoonist, one of the 'second generation' of editorial cartoonists.He had worked in many newspapers over the spanning period of 58 years.
Key Points:-
i.Sudhir Dar began his career as a cartoonist in 'The Statesman' in  the year 1961, he moved to Hindustan Times as political cartoonist in 1967, in 2000 he retired and worked as a freelancer after shifting to Gurugram, Delhi.
ii.He had also drawn calendars for the World Bank for 20 years. His cartoons have also appeared in The Independent, The Pioneer, Delhi Times, New York Times, The Washington Post and Saturday Review.
iii.He also showed his work on his father Krishna Prasad Dar's book, 'Kashmiri Cooking'. Jayant Narlikar's 'Journey Through the Universe' also illustrated his cartoons.
Books Authored by Sudhir Dar with his cartoons:
The best of Sudhir Dar
The Mad, Mad World of Elections
The Mad, Mad World of Cricket
Sudhir Dar classics
Out of my mind again
The Best of This is it!.
Tamil actor & theatre artist Bala Singh passed away at the age of 67
On November 27, 2019, Veteran Tamil actor and theatre artist Bala Singh passed away at the age of 67 in Chennai, Tamil Nadu due to illness. Bala, an alumnus of National School of Drama(NSD) started his career as a theatre artiste. He rose to fame in actor Nasser's Avatharam(1995), where he played the role of a villain. It was also his debut film. 
Key Points:
i.Born in 7 May 1952 in Kanyakumari District, Chennai, Tamil Nadu, Bala worked under various tamil directors like Mani Ratnam, Shankar and with actor/director Kamal Haasan. He had also appeared in telugu and Malayalam films.
ii.Most notable works: His most notable performance was from the film Pudhupettai, where he played as a loca don. His last film was in tamil named Magamuni.
BOOKS & AUTHORS
HRD ministry launches 3 children books -Kumbh, Garam Pahad and Dilli ki Bulbul (Sindhi edition) penned by Dr. Anita Bhatnagar Jain
On November 27, 2019, Union Minister of Human Resource Development (HRD)
Shri Ramesh Pokhriyal Nishank has launched 3 books for children namely Kumbh, Garam Pahad, and Dilli ki Bulbul (Sindhi edition)in New Delhi. The 3 books, penned by Dr. Anita Bhatnagar Jain (Indian Administrative Services (IAS-1985 batch), are a collection of stories for children and have documented the environmental issues & topics like socio-cultural unity, cultural heritage along with the message of save environment in a very lucid manner.
Key Points:
i.National Book Trust has been published the Kumbh (Green Stories) and Garam Pahad. Kumbh is a collection of 3 stories (Garam Pahad, Son Chiraiya Talab and Polythene Ki Pralay).
ii.Dilli Ki Bulbul is also a compilation of 10 Short Stories on Environment & Morality for Children published by Vidya Prakashan Mandir Pvt.Ltd. It was earlier launched in Hindi by Former Governor of Uttar Pradesh ,Shri ram Naik. It has also been selected for the English version by National Book Trust.
STATE NEWS
AP CM Jagan Mohan launched an anti-corruption helpline
On November 25, 2019, the Chief Minister(CM) of Andhra Pradesh(AP) Shri Yeduguri Sandinti Jagan Mohan Reddy launched the Citizens' help centre, to register complaints of bribery in government offices and make AP, a corruption-free state. A toll-free number 14400 to receive complaints related to corruption was launched by the CM.  Investigation after registration of complaints will be completed within 15-30 days.
Key Points:
i.Posters in Telugu and English were also released to bring awareness among the public on the helpline."Let's join hands to eradicate corruption and the like" is the main slogan on the poster.
ii.Help centres were launched in collaboration between the Anti-Corruption Bureau (ACB) of the state and the Indian Institute of Management, Ahmedabad (IIM-A) in Gujarat. The IIM-A team is expected to submit its report regarding the structural issues in government departments in February 2020.
iii.Members present: Minister for municipal administration Botcha Satyanarayana and Director General of Police(DGP) Goutham Sawang were present during the event.
About Andhra Pradesh:
Capital- Amaravati.
Governor- Biswabhusan Harichandan.
National Park- Papikonda NP, Rajiv Gandhi NP.
[su_button url="https://affairscloud.com/current-affairs-2019/november/" target="self" style="default" background="#2D89EF" color="#FFFFFF" size="5″ wide="no" center="no" radius="auto" icon="" icon_color="#FFFFFF" text_shadow="none" desc="" download="" onclick="" rel="" title="" id="" class=""]Click Here to Read Current Affairs November 2019[/su_button]
AffairsCloud Ebook - Support Us to Grow