We are here for you to provide the important Recent and Latest Current Affairs 14 November 2019, which have unique updates of Latest Current Affairs 2019 events from all newspapers such as The Hindu, The Economic Times, PIB, Times of India, PTI, Indian Express, Business Standard and all Government official websites.
Our Current Affairs November 2019 events will help you to get more marks in Banking, Insurance, SSC, Railways, UPSC, CLAT and all State Government Exams. Also try our Latest Current Affairs Quiz and Monthly Current Affairs PDF which will be a pedestrian to crack your exams.
Click here for Current Affairs November 13 2019
INDIAN AFFAIRS
6th World Congress on Rural and Agricultural Finance held in New Delhi  

The 6th World Congress on Rural and Agricultural Finance(WCRAF) which was inaugurated by the Union Minister for Finance & Corporate Affairs Smt. Nirmala Sitharaman, was held in New Delhi from November 12-13, 2019. It was jointly organised by Asia-Pacific Rural and Agricultural Credit Association (APRACA), National Bank for Agriculture and Rural Development (NABARD) and Ministry of Agriculture Farmers Welfare and Cooperation(MoAFWC).
Theme: The theme of the event was "Rural and Agricultural Finance: Critical Input to achieve Inclusive and Sustainable Development".
Aim: The aim of the event was to bring the global stakeholders of rural and agriculture finance and to strengthen their business relations……Click here to Read More
$43 million project sanctioned to India by Green Climate Fund to boost climate resilience
On November 14, 2019 India started its $43 million worth project to boost climate resilience in three coastal states in partnership with the United Nations Development Programme (UNDP). The project is funded by Green Climate Fund, a fund established within the framework of United Nations Framework Convention on Climate Change (UNFCCC) in assisting the developing countries.
3 Coastal areas: The 3 coastal areas where the project will be implemented are Andhra Pradesh, Maharashtra and Odisha.
Aim: The project aims to build climate resilient livelihoods, offset 3.5million tonnes of carbon over the next 30 years, protect the vulnerable ecosystems.
Additional finance: The Indian govt. will provide an additional finance of $86.8 million for the project to mainstream and accelerate the impacts of the Green Climate Fund grant…..Click here to Read More
Chief Justice of India office comes under RTI Act as per SC's judgment
On November 13, 2019, the Supreme Court(SC) announced that the office of the Chief Justice of India (CJI) as a public authority under the transparency law, the Right to Information (RTI) Act 2005. The judgement in this regard was made by a 5 judge constitution bench headed by CJ Ranjan Gogoi.
Verdict in brief: 
The verdict also mentioned that protection must be provided to the judges under the confidentiality clause.
Judicial independence will be maintained while dealing with transparency. Hence, only the names of judges recommended by the Collegium will be disclosed, not the reasons……..Click here to Read More
Petroleum minister Dharmendra pradhan attends 35th ADIPEC 2019 held in Abu Dhabi, UAE 

Shri Dharmendra Pradhan, Union Minister of Petroleum & Natural Gas and Steel has attended 35th edition of Abu Dhabi International Petroleum Exhibition & Conference (ADIPEC) 2019 based on the theme "Oil and Gas 4.0" held in Abu Dhabi, UAE (United Arab Emirates) from 11 – 14 November 2019.
i.The conference ,hosted by the Abu Dhabi National Oil Company (ADNOC),it explores how upstream companies can navigate the new and challenging times facing the industry.
ii.Dharmendra Pradhan along with Dr. Sultan Ahmad Al Jaber, UAE Minister of State and CEO, ADNOC jointly inaugurated the India Pavilions (a platform to showcase Indian Cinema in the overseas market) at the ADIPEC 2019.
iii.India would invest $100 billion in refining, pipelines and gas terminals by the year 2024……Click here to Read More
CSIR's IMTECH Chandigarh signed MoU with IIT Bombay for collaborative research
On November 13, 2019 the Council of Scientific & Industrial Research (CSIR)-Institute of Microbial Technology (IMTECH), Chandigarh has entered into a Memorandum of Understanding(MoU) in New Delhi with Indian Institute of Technology Bombay (IITB) to promote collaborative research.
Focus: Through this MoU both the institutes will exchange ideas, develop new knowledge and enhance high quality research. The main aim of this MoU is to carry out research in areas of healthcare……Click here to Read More
BANKING & FINANCE
Moody's revised India's GDP growth forecast to 5.6% from 5.8% FY20
On November 14, 2019 American business and financial services company Moody's has revised India's Gross Domestic Product (GDP) growth forecast to 5.6% from its previous estimate of 5.8% for FY20 (fiscal year 20). The 5.6% GDP estimate was much lower than it was in 2018 of 7.4%.
Key Points:
i.The Moody's in its recent report Global Macro Outlook 2020-21, has stated that India's economic growth would ride in 2020 to 6.6% and then to 6.7% in 2021.
ii.The downgrade in the GDP was due to slowdown in investments driven by financial stress.
iii.Currently in 2019 the economic growth is 6-year low with 5% of slowed growth in the June quarter (1st quarter).
About Moody's:
Founded- 1909
Founder- John Moody.
Headquarters- New York, United States(US).
Chief Executive Officer(CEO)- Raymond Whitehead McDaniel.
AWARDS & RECOGNITIONS
Indian Scholar Ravi Prakash won BRICS-Young Innovator Prize 2019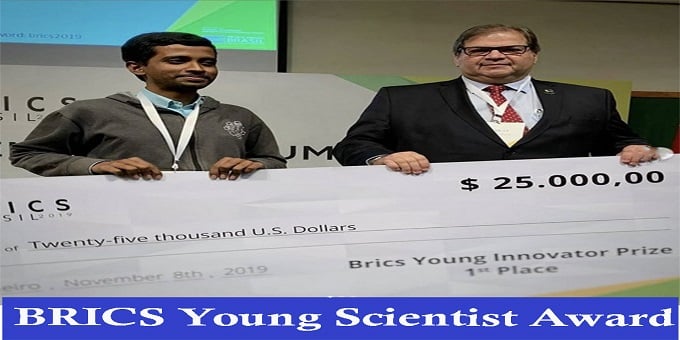 On November 13 2019, Ravi Prakash, an Indian scholar from Bangalore won $25,000 (equivalent to Rs. 18 lakh), BRICS-Young Innovator Prize, 2019.  He was awarded during the 4th BRICS-Young Scientist Forum (YSF), 2019 held from November 6-8,2019 in Rio de Janeiro, Brazil. He was a part of a 21-member delegation sent to Brazil by the Department of Science and Technology for the YSF.  The theme for 4th BRICS-YSF was "Cybersecurity and Bio economy".
Ravi Prakash, who hails from Bihar invented an affordable home-grown milk chilling unit for smaller and minimal rural dairy farmers.
Key points: –
i. Ravi Prakash was a Ph.D. scholar from Indian Council of Agricultural Research (ICAR)-National Dairy Research Institute (NDRI), Bangalore.
ii.About 1st Three Forum-First forum of BRICS-YSF was hosted by India in September 2016, Second was by China in Hangzhou in July 2017, and third forumheld in South Africa Durban in July 2018…….Click here to Read More
American-Italian actor Robert De Niro to be conferred with SAG life achievement award 2019

On November 13, 2019, Robert Anthony De Niro Jr. (76), an American-Italian actor, producer, and director has been named the 56th recipient of SAG-AFTRA's (Screen Actors Guild -American Federation of Television and Radio Artists) prestigious " SAG Life Achievement Award 2019" for his career achievement & humanitarian accomplishment. He will be honoured at the 26th edition of Screen Actors Guild Awards, which is scheduled to be held on January 19, 2020 at the Shrine Auditorium in Los Angeles,US (United States).
Key Points:
i.A seven-time Academy Award nominee, De Niro has earned 2 Oscars for his films The Godfather Part II (1974) and  Raging Bull (1980).He also received  a Golden Globe, a Kennedy Center Honor and the Cecil B. DeMille Award, among others.
ii.De Niro won a SAG Award as a cast member of "American Hustle (2013)" and received SAG Award nominations for "Silver Linings Playbook" and "Marvin's Room".
SAG Life Achievement award:
Nominated and voted on by members of the SAG-AFTRA National Honors and Tributes Committee,this award is given annually to an actor who fosters the best ideals of the acting profession.
About SAG award:
Presented by -SAG-AFTRA
First awarded -1995
APPOINTMENTS & RESIGNATION
Karabi Gogoi becomes the 1st woman Navy officer designated as defence attache to Russia
On November 13, 2019, Lt-Commander (equivalent to an Army Major), Karabi Gogoi from Guwahati, Assam has become the first woman officer from the Navy to be posted as Assistant Naval Attache at the Indian embassy in Moscow, Russia.
Key Points:
i.Karabi, a naval engineer presently posted at the Karwar base of Indian Navy in Karnataka (Bangalore) , is expected to take up her new role in December 2019 in Moscow after completing required procedures. She was commissioned into the Indian Navy in the year 2010.
ii.Earlier In September 2019, Indian Air Force (IAF) has selected Wing Commander Anjali Singh as the deputy air attaché at the same embassy. Singh, who is trained on MiG-29 fighter aircraft, became India's 1st female military diplomat to be assigned in any of the Indian missions abroad.
iii.Defence attache : These people play a key role in safeguarding the security interests of the country. India has more than 100 Defence Attaches / Defence Advisors. They are posted on different Indian missions abroad.
About Indian Navy:
Headquarters- New Delhi
Motto- May the Lord of the Water be auspicious unto us
Chief of the Naval Staff (CNS) -Karambir Singh
IFS officer Ms. Padmaja concurrently accredited as the next High Commissioner of India to the Kingdom of Tonga
On November 13, 2019, As per the Ministry of External Affairs, Government of India (GoI), Ms. Padmaja,  a 2000 batch IFS (Indian Foreign Service) has concurrently accredited as the next High Commissioner of India to the Kingdom of Tonga, with residence in Suva. Presently serving as the High Commissioner of India to the Republic of Fiji, Padmaja replaces Shri Vishvas Vidu Sapkal.
About Tonga:
Capital- Nuku'alofa
Currency- Tongan paʻanga
Prime Minister -Pohiva Tuʻiʻonetoa
SCIENCE & TECHNOLOGY
LCA Navy 1st night time arrested landing at Goa completed successfully

On November 12, 2019, As per Defence Research and Development Organization(DRDO), a first night-time arrested landing of Light Combat Aircraft (LCA) Navy was effectively carried out at Shore Based Test Facility (SBTF) Goa. It validates the ease of management and confidence, to arrested landing technologies.
LCA Tejas-  Light Combat Aircraft is a light multirole jet military aircraft frequently upcoming from the advanced trainers. It has been reformed or designed for engaging in light combat missions, either in light strike or attack missions, reconnaissance or interdiction roles.
Key Points: –
i. LCA Tejas was developed by Hindustan Aeronautics Limited (HAL) for the Indian Air Force (IAF) and the Indian Navy.
ii.This flight allows the control of the law mode such as hands-free take-off, reducing the pilot's job, as the aircraft jumps from the ramp and spontaneously puts the aircraft in an ascending trajectory.
iii.LCA (Navy) Tejas is a two seater.
ENVIRONMENT
India's first Signal Fish "Pteropsaron indicum" found in Kerala

On November 13 2019, The new signal fish was found in Lakshadweep sea off Kerala coast, which is the home for unusual species like fish with a unique color. The name of the species is "Pteropsaron indicum", was collected by trawlers at a depth of 70 meters during a marine biodiversity survey. Scientists from the University of Kerala and the Ocean Science Foundation, United State of America (USA) have described the discovery of the new species of signal fish, as first one of the genus recorded in Indian waters. The finding has been published in the latest issue of the Journal of the Ocean Science Foundation.
Key points: –
i.Signal Fish- Discovered species is the world's largest signal fish with thick yellow lines shining on the sides of the body. Small yellow marks on the sides of the head. They also have long spines on their dorsal fins.
ii.Characteristics- They flap their long fins as a sign of dominating their territory and attracting their mate. It is because of these characteristics; they are called signal fish.
iii. It measures 82 and 84 mm in length have been placed at the Western Ghats Field Research Centre, Zoological Survey of India, Kozhikode, and the museum collections of the university department of Aquatic Biology and Fisheries.
iv.Although more than 2450 species of marine fishes have been discovered in India in that this discovered signal fish is the world's largest.
v.The signal fishes are found in the coral reefs. So it specifies the presence of patchy corals off the Kerala coast.
SPORTS
India set to host World Kabaddi cup 2019 in Punjab
India is set to host the World Kabaddi Cup, which is to be held on December 1-9 2019. It was announced by Punjab state's Sports Minister Rana Gurmit Singh Sodhi. The tournament is to dedicate the 550th birth anniversary of Sikh guru, Guru Nanak Dev. Nine teams are expected to take part in the tournament.
Key Points: –
i.The event inauguration will be held on December 1, 2019, at Guru nanak Stadium, Sultanpur Lodhi,Kapurthala, Punjab.
ii.The semi-finals will take place at the Charanganga sports stadium in Sri Anandpur Sahib.
iii. Shaheed Bhagat Singh sports stadium will host the end of the ceremony.
iv.Nine Teams- India, USA, Australia, England, Sri Lanka, Kenya, New Zealand, Pakistan, and Canada
v.Apart from Pakistan and Canada, all the countries got the No Objection Certificate (NOC) to participate in the tournament.
Arsene Wenger appointed as new global football development chief by FIFA

On November 13, 2019, Renowned French football team manager Arsene Wenger, who is more familiarly known as Le Professeur of football, was appointed as the new chief of the Global Football Development by FIFA (Federation Internationale de Football Association). The chief work of Wenger would be monitoring the growth and development of the sport globally.
Key Points:
i.Other roles as a chief: The other main roles as chief of the global football development include chairing Fifa's technical study group and being a member of the panels of the International Football Association Board (IFAB).
About FIFA:
English abbreviation- International Federation of Association Football.
Founded- 21 May 1904.
Headquarters- Zurich, Switzerland.
Overview of 14th Asian Shooting Championships 2019 held in Doha, Qatar from November 5 -13 2019

The 2019 Asian Shooting Championships, organized by Asian Shooting Confederation (ASC) was the 14th edition held at Lusail Shooting Complex, Doha, Qatar from November 5 – 13, 2019. China secured the top spot in medal tally with 45 medals (20 Gold,20 Silver,5 Bronze),while India holds 4th position with 26 Medals (5 gold, 10 Silver, 11 Bronze).
The list of Indian gold medal winners at the tournament is as follows,
S.No
Category
Player Name
Event
Medal
1
Men's category
Udhayveer Sidhu

Vijayveer Sidhu

Gurpreet Singh

25 m standard pistol team
Gold
2
Angad Vir Singh Bajwa
Skeet
Gold
3
Women's category
Manu Bhaker
10 m air pistol
Gold
4
Anjum Moudgil

Kajal Saini

Tejaswini Sawant

50 m rifle prone team
Gold
5
Mixed
Abhishek Verma

Manu Bhaker

10 m air pistol team
Gold

Key Highlights:
i.Shooter Manu Bhaker (17) from Haryana has won a gold medal in the 10m air pistol game by finishing first in the final with a score of 244.3. She gave India the 1st gold medal at the Championship.
ii.Angad Vir Singh Bajwa holds the distinction of being the 1st Indian shooter to win a skeet gold medal at any continental or world event……Click here to Read More
BOOKS & AUTHORS
Harish Bhat's novel, "An Extreme Love of Coffee", launched at Starbucks, Mumbai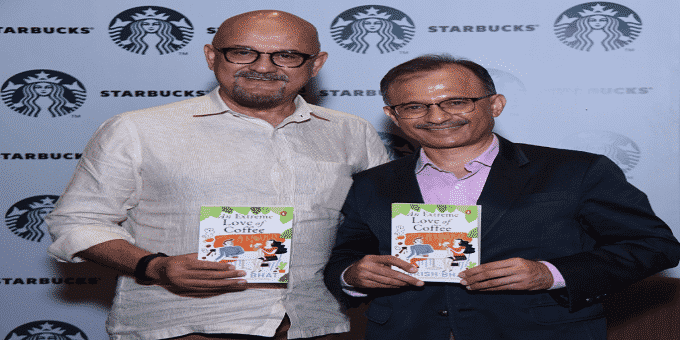 On November 13, 2019, Harish Bhat's first novel, "An Extreme Love of Coffee", published by Penguin Random House India with the collaboration of Tata Starbucks launched at Starbucks, Mumbai. Harish Bhat also wrote the bestselling book named "Tata log", and he is a chairman of Tata Coffee Ltd and also the brand custodian of Tata Sons Private Limited.
Key Points: –
i.Tata Starbucks-It enters the Indian Market in October 2012 through a 50/50 Joint Venture with Tata Global Beverages and currently operates 167 stores in India across Mumbai, Delhi NCR, Hyderabad, Chennai, Bengaluru, Pune, Kolkata, Chandigarh, Ahmedabad and Surat.
ii.Starbucks – The stores are operated by the joint venture, TATA Starbucks Private Limited, and branded as Starbucks Coffee – "A Tata Alliance".
iii.Penguin Random House India -It is the largest English-language trade publisher in the subcontinent, publishing over 250 new titles every year and with an active backlist of over 3000 titles.
iv.Publishments-It publishes every segment including biography, travel, business, politics, history, religion and philosophy, lifestyle, cookery, health and fitness, sports and leisure, visual books and children's books.
About Book
The book takes the readers to a sensational journey, from the coffee plantations of Coorg to graveyards in Japan, in an exploration for treasure, which is at the heart of this fast-paced adventure story.
OBITUARY
Renowned mathematician Vashishtha Narayan Singh passed away at the age of 74

On November 14, 2019, Renowned mathematician, Vashishth Narayan Singh, passed away at the age of 77 due to Schizophrenia (chronic and severe mental disorder that affects how a person thinks, feels, and behaves) in Patna, Bihar.
Key Points:
i.Born in 1942 in Basantpur village of the Bhojpur district in Bihar, Narayan Singh was said to have challenged Einstein's theory of relativity.
ii.Narayan Singh completed his Ph.D on cycle vector space theory in 1969, and served as a professor at the Indian Institute of Technology, Kanpur(IIT-K) and the Indian Statistical Institute(ISI), Kolkata. He was also a visiting professor at Bhupendra Narayan Mandal University, Madhepura, Bihar.
About Bihar:
Capital- Patna
Chief Minister(CM)- Nitish Kumar.
Governor- Phagu Chauhan.
IMPORTANT DAYS
World Diabetes Day (WDD) observed on 14 November, 2019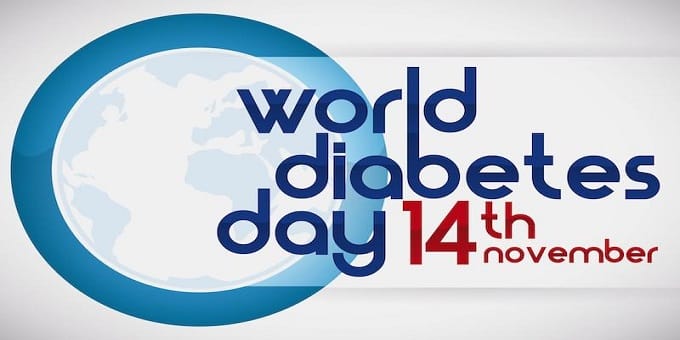 On November 14, 2019, World Diabetes Day (WDD) with the theme "Family and Diabetes" is observed across the world to make people aware of the treatment, prevention, and symptoms and provides education regarding the disease.
This day marks the birthday of Sir Frederick Banting for the discovery of insulin with Charles Best in 1922.
i.The day was first  observed on 14 November 2007. The International Diabetes Federation (IDF) and the World Health Organization (WHO) introduced the World Diabetes Day in 1991.
ii.A blue circle logo (represents the global symbol for diabetes awareness) on a white background is the universal symbol for diabetes……..Click here to Read More
Children's day observed on November 14 2019

Children's Day (Bal Diwas) is celebrated annually on November 14 to commemorate the birth anniversary of first Prime Minister of India, Pandit Jawaharlal Nehru fondly called Chacha Nehru. On this day, everyone recalls him for his contribution towards structuring the nation and love towards kids. After Nehru's death in 1964, a resolution was passed in the parliament to give him a befitting farewell by celebrating his birthday as Children's Day on November 14. Until then Bal Diwas was celebrated on November 20.
Key Points: –
i.Through his vision, he helped to set up the All India Institute of Medical Sciences, or AIIMS, and the Indian Institutes of Technology (IIT). With that, he even initiated the establishment of the Indian Institutes of Management (IIM).
ii.He also arranged the foundation stone of Motilal Nehru National Institute of Technology (MNNIT), Allahabad, in 1961.
iii. The first Indian commemorative coin was issued in 1964 in remembrance of Jawaharlal Nehru's birth anniversary.
iv. United Nations (UN) still celebrate this day on November 20 as Universal Children's Day, which was declared in 1954.
STATE NEWS
AP govt. announced observance of Sand Week from Nov 14 -21, 2019
The cabinet of the Andhra Pradesh (AP) govt has approved to celebrate 'Sand Week' from November 14-19, 2019 in the state. The day is observed to ensure the availability of sand to at least 2 lakh tonnes per day in the state and also to prevent sand hoarding.
Fine & imprisonment for sand hoarding:
The AP govt. in its cabinet has also passed a resolution to impose a fine of Rs 2 lakhs and to impose prison sentence up to 2 years for those involved in illegal sand hoarding and transporting.
Key Points:
i.The minimum sand availability of 2lakh tonnes was made to cover the shortage that was created due to floods.
ii.It was also stated that except for the mining department, nobody has been authorised to stock, sell or transport sand.
About AP:
Chief Minister(CM)- Yeduguri Sandinti Jaganmohan Reddy.
Governor- Biswabhusan Harichandan.
Dance forms- Kuchipudi, Burrakatha, Butta bommalu, Lambadi.
UP CM Yogi Adityanath launched web portal & e-Ganna app for sugarcane farmers
On November 13 2019, Uttar Pradesh (UP) government has launched a dedicated web portal (www.caneup.in) and e-Ganna app for sugarcane farmers in Lucknow as Enterprise Resource Planning (ERP). Both are developed by Sugar Industry & Cane Development Department, UP. Now, the cane supply slip is issued online by the sugar mills to the farmers. e-Ganna app provides information regarding the cane survey, basic quota, bonding, cane calendaring, issuance of parchi under a single platform. The move is in line with Prime Minister Narendra Modi's vision to double the farmers' income.
Key Points:
i.Aim- The web portal and e-Ganna App help to eliminating cane mafia and middleman and also to strengthen the cane development societies…….Click to Read More
IAS officer Nilam Sawhney becomes 1st woman chief secretary of Andhra Pradesh

On November 13, 2019, The Appointments Committee of the Cabinet, Government of India (GoI) has approved the appointment of a 1984 batch IAS (Indian Administrative Service) officer Nilam Sawhney as chief secretary(CS) of Andhra Pradesh (AP). With this, she becomes the 1st woman appointed to this post.
Key Points:
i. She succeeded chief commissioner of Land Administration Neerabh Kumar Prasad, who has been holding the additional charge of the chief secretary since senior IAS officer LV Subramanyam, who was recently removed from the post of Chief Secretary by the AP government.
ii. Nilam presently serving as Social Justice and Empowerment Secretary. After the transfer of Nilam, Tribal Affairs Secretary Deepak Khandekar has been given the additional charge of the Social Justice and Empowerment Department.
About Andhra Pradesh:
Capital- Amaravati
Governor- Biswabhusan Harichandan
Chief Minister- Y. S. Jaganmohan Reddy
National Parks- Sri Venkateswara National Park, Rajiv Gandhi National Park , Papikonda National Park.
[su_button url="https://affairscloud.com/current-affairs-2019/november/" target="self" style="default" background="#2D89EF" color="#FFFFFF" size="5″ wide="no" center="no" radius="auto" icon="" icon_color="#FFFFFF" text_shadow="none" desc="" download="" onclick="" rel="" title="" id="" class=""]Click Here to Read Current Affairs November 2019[/su_button]
AffairsCloud Ebook - Support Us to Grow