On November 14, 2019, World Diabetes Day (WDD) with the theme "Family and Diabetes" is observed across the world to make people aware of the treatment, prevention, and symptoms and provides education regarding the disease.
This day marks the birthday of Sir Frederick Banting for the discovery of insulin with Charles Best in 1922.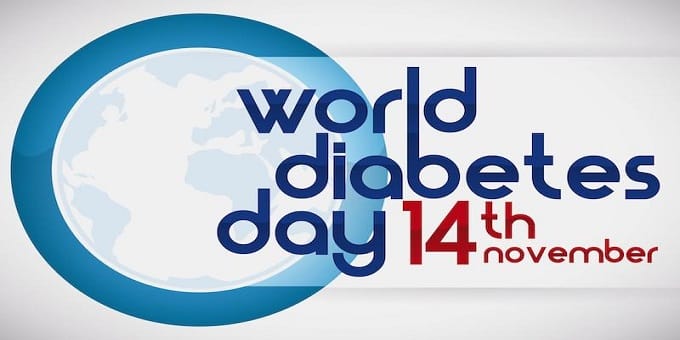 Key Points:

i.The day was first  observed on 14 November 2007. The International Diabetes Federation (IDF) and the World Health Organization (WHO) introduced the World Diabetes Day in 1991 with the aim to generate a platform to promote the IDF advocacy efforts throughout the year.
ii.A blue circle logo (represents the global symbol for diabetes awareness) on a white background is the universal symbol for diabetes.
iii.This day was instituted by United Nations General Assembly (UNGA) in 2007 by passing resolution A/RES/61/225.
iv.As per the WHO statistics, currently more than 420 million diabetic adults in the world, up from 180 million in 1980.
Diabetes :
It is also known as Diabetes mellitus. It occurs when the Pancreas gland of the body is not able to make insulin or when the body cannot make good use of produced insulin, which converts glucose from food to get into the cells to be used for energy.
Types:there are three types of diabetes namely Type 1, Type 2 and Gestational
Type 1 diabetes : Also called insulin-dependent diabetes,it is a chronic condition in which the pancreas produces little or no insulin.
Type 2 diabetes :It occurs when the body doesn't make or use insulin very well, causing glucose to remain in the blood, which can lead to serious problems.
Gestational diabetes :It develops during pregnancy (gestation). It causes high blood sugar that can affect your pregnancy and baby's health.

About IDF:
Headquarters- Brussels, Belgium
Founded- 23 September 1950
AffairsCloud Ebook - Support Us to Grow