We are here for you to provide the important Recent and Latest Current Affairs 28 January 2020, which have unique updates of Latest Current Affairs 2020 events from all newspapers such as The Hindu, The Economic Times, PIB, Times of India, PTI, Indian Express, Business Standard and all Government official websites.
Our Current Affairs January 2020 events will help you to get more marks in Banking, Insurance, SSC, Railways, UPSC, CLAT and all State Government Exams. Also try our Latest Current Affairs Quiz and Monthly Current Affairs PDF which will be a pedestrian to crack your exams.
Date-Wise Current Affairs January 2020 PDF for Paid Users – Click Here to Know More
Click here for Current Affairs January 27 2020
NATIONAL AFFAIRS
Centre & Assam govt signed tripartite agreement with the banned NDFB
On January 27, 2020 Govt. of India has signed a tripartite agreement with the representatives of the banned National Democratic Front of Bodoland (NDFB) organisation and Government of Assam at the Ministry of Home Affairs (MHA). The pact was signed to boost peace in the Northeastern state of Assam. The agreement would fulfill political and economic demands besides safeguarding the language and culture of the Bodo community people.
Horticulture output to be 313.35 million tonnes in 2019-20: First advance estimates
On January 27,2020, The Ministry of Agriculture & Farmers Welfare, Government of India (GoI) has presented the first advance report for 2019-20 & as well as the final estimate for 2018-19 for Area and Production of various Horticulture Crops.
i.Horticulture production: According to the report, horticulture production in 2019-20 can be 313.35 million tonnes (mt),0.84% ​​higher than in 2018-19 (310.74 mt).
ii.Vegetables & Fruits production: Vegetables production was expected to be about 183.17 mt, while fruits production was to be around 97.97 mt….Click here to Read More
India's first underwater metro, 'Kolkata metro' to be opened by March 2022 
On January 28,2020 Kolkata Metro Rail Corporation (KMRC) is set to complete its East-West Project, which runs partly under the Hooghly river, West Bengal, by March 2022. It will be India's first underwater metro. The new metro rail is expected to carry about 900,000 people daily & will take less than a minute to cross a 520-meter underwater tunnel. 74% of the East-West metro project is owned by India's Railway & remaining 26% by the nation's Ministry of Housing & Urban Affairs.
Key Points:
i.Manas Sarkar, Managing Director(MD) at KMRC, reported that the authority is waiting for the final installment of 200 million rupees ($2.8 million) over the next 2 years from the Indian Railway (IR) Board.
ii.A soft loan of 41.6 billion rupees from Japan International Cooperation Agency (JICA) funded 48.5% of the project.
iii.KMRC will repay the JICA loan over 30 years after an initial 6 year moratorium with an interest rate between 1.2% to 1.6%.
About Japan International Cooperation Agency (JICA ):
Founded- October 1, 2003.
Headquarters- Tokyo, Japan.
President- Shinichi kitaoka.
1st estimate of rabi crop released by NCML; record grain output to be witnessed in 2020
On January 27, 2020 agriculture post-harvest management company- National Collateral Management Services Limited (NCML) has released its 1st estimate for 2019-20 rabi crop production. The year 2020 is expected to make record food grain production led by the wheat crop along with corn and jowar while Oilseeds and pulses may have lower production.
Rabi season: This season which contributes 50% of foodgrain production usually starts from the month of November and lasts till the following year's April month. The Rabi paddy production is also estimated to increase by 5% further.
Overview of Brazilian President Bolsonaro's 4-day Visit to India
The president of the Federative Republic of Brazil, Jair Messias Bolsonaro paid a 4-day official visit to India from January 24-27, 2020. The highlights of the visit in detail are as follows:
Rajya Sabha panel submits report on child porn
On January 25,2020, An ad hoc committee of the Rajya Sabha (RS) headed by Congress parliamentarian Jairam Ramesh submitted its report on child pornography to Vice President (VP) and Rajya Sabha Chairman Muppavarapu Venkaiah Naidu.
Key Points:
i.In it, 40 recommendations have been made to strictly prohibit the promotion and access of child pornography and related content through social media. This includes amendments to POSCO (Protection of Children from Sexual Offences) Act, 2012 and IT (Information Technology) act, 2000 & to control children's access to such content containing generation and dissemination of Child Sexual Abuse Material (CSAM).
ii.The committee has suggested enabling effective action by governments and authorised to curb child sexual content & has appealed to Prime Minister (PM) Narendra Modi to raise the issue in its 'Mann Ki Baat' program so that people can become aware of it and curb it. This committee was formed by the Vice President to examine the issue of such widespread social concern and prepare its report.
About Rajya Sabha:
Type– Upper house of the Parliament of India
Deputy Chairman- Harivansh Narayan Singh (since 9 August 2018)
Secretary-General– Shri Desh Deepak Verma
Member Of Parliament & Leader Of House– Thaawarchand Gehlot
INTERNATIONAL AFFAIRS
WHO has declared the global risk of Noval Coronavirus (2019-nCoV)
The World Health Organisation (WHO) has declared the global risk degree of the novel coronavirus strain 2019-nCoV that cause serious illnesses ranging from the common cold to Middle East Respiratory Syndrome (MERS-CoV) and Severe Acute Respiratory Syndrome (SARS-CoV) from moderate to high .
i.According to WHO report on January 27, 2020 Globally there is  2798 confirmed cases in out of which in China there are 2741 cases. Nearly 80 cases were found dead in China according to the report.
ii.Also there were four cases each in Japan, Republic of Korea, Singapore, Australia, Malaysia and five cases in United States of America and Thailand.
iii.WHO also confirmed Coronavirus cases in France(3), Canada(1), Nepal(1) and Viet Nam(2)….Click here to Read More
EU moves resolutions against India over CAA, Kashmir 
On January 27, 2020 the European Union(EU) parliament has decided to make a debate and conduct vote on the resolution against the controversial Citizenship Amendment Act (CAA) 2019, and on the annexation of occupied Kashmir by India after abrogating Jammu and Kashmir's special status. The decision taken after Pakistan Prime Minister Imran Khan's global campaign against CAA and the Kashmir issue, cited that the annexation of Kashmir was in clear violation of the United Nations Security Council (UNSC) resolutions.
Resolution against CAA 2019 and Kashmir issue:
13th edition of International Children's Film Festival inaugurated at Dhaka, Bangladesh
On January 24, 2020 the 13th edition of International Children's Film Festival was inaugurated in Dhaka, Bangladesh. The theme of International Children's Film Festival 2020 is 'Under The World' and slogan is "Future in Frames". The week-long festival will be concluded on January 31, 2020.
KeyPoints:
i.It is organized by the Children's Film Society, Bangladesh. It is the biggest film festival of  Southeast Asian country and only international festival celebrated exclusively for children and young adults since 2008.
ii.It will feature 173 films from 39 countries including Bangladesh, India, France, Korea, Spain and other countries.
iii.German film 'Rocca Changes the World' directed by Katja Benrath will be screened during the inauguration.
iv.To mark the 100th birth anniversary of the country's founding President Sheikh Mujibur Rahman, 'Khoka Jokhon Chhoto Chhilen' directed by  Sudipta Saha will also be screened at the festival.
v.Bangladeshi Children Filmmakers Section, Special Film Competition, International Film Section and Bangabandhu Through My Lens are some of the sections under which the films will be screened.
vi.Participants: Former Bangladesh Minister Abul Maal Abdul Muhith, Bangladesh State Minister for Information and Communication Technology Zunaid Ahmed Palak.
About Bangladesh:
Capital- Dhaka
Currency- Bangladeshi taka
President– Mohammad Abdul Hamid
Prime Minister- Sheikh Hasina Wazed
BANKING & FINANCE
NABARD predicts Rs 90,395cr credit potential for Odisha in FY21
On January 27, 2020, National Bank for Agriculture and Rural Development (NABARD), an Apex Development Financial Institution in India, in its State Focus Paper for Odisha, has estimated Odisha's credit potential at Rs 90,395.69 crore for Financial year FY- 2020-21 with a hike of around 20% over credit projection of 2019-20.
Key Points:
i.Out of the total credit potential for priority sector,agriculture constitues Rs 43,282.11 crore, in which, Rs 40,227.79 crore (92.94 %) is estimated under farm credit, which consists both crop loans and term loans for agriculture and allied activities.
ii.In addition,the credit potential under agriculture infrastructure & ancilliary activities have been predicted at Rs 1,603.94 cr and Rs 1,450.38 cr, respectively. Also, out of the total credit potential assessed under agriculture sector, 31 per cent is under term loans. Credit potential under MSME sector has been assessed at Rs 30,457.99 crore, constituting 33.69 per cent of the total priority sector. Other sectors consisting of export credit, education, housing, renewable energy, others and social infrastructure have 18.43 per cent share in the total credit potential under priority sector.
About National Bank for Agriculture and Rural Development (NABARD):
Formation– July 12, 1982
Headquarters– Mumbai,Maharashtra
Chairman– Dr. Harsh Kumar Banwala
ECONOMY & BUSINESS
Government of India has decided to sell 100 percent stake of Air India
On January 27, 2020, Indian Government has decided to sell its 100 percent stake of Air India (AI) under the reconstituted Air India Specific Alternative Mechanism (AISAM) for re-initiated strategic disinvestment of Air India. It includes its 100 percent stake in low-cost airline Air India Express and 50 percent shareholding in joint venture AI SATS Airport Services Private Limited.
Key Points:
i.The deadline for submitting the interest to bid Air India is March 17,2020 .The net worth of the parties interested in bidding for Air India should be Rs 3,500 crore.
ii.AI's debt is slashed from Rs 62,000 crore to Rs 23,286 crore.
iii.According to Employee Stock Ownership Plan (ESOP), 3% of the equity shares must given to the permanent employees of AI.
iv.Ernst & Young Global Limited (EY) acts as transaction advisor for Air India disinvestment process.
About Air India:
Headquartered- New Delhi
CEO- Pradeep Singh Kharola
AWARDS & RECOGNITIONS       
Bajaj Housing Finance Limited Bags the BFSI Digital Innovation Awards 2020 for Cloud Solutions
On January 27, 2020 Bajaj Housing Finance Limited (BHFL), a 100% subsidiary of Bajaj Finance Limited, had won the 'BFSI Digital Innovation Award 2020' for Cloud Solutions. The Express BFSI(Banking,Financial Services &Insurance) Technology Conclave and Awards 2020 held in Pune, Maharashtra which is one of the largest meetings of IT-decision makers, senior executives and partners in India. The function was organized by the Express Computer, an IT (Information Technology) business magazine from the Indian Express Group.
Key Points:
i.Award Contribution: The BFSI digital awards were given to Indian Banks or Indian subsidiaries of MNC (Multinational Corporation) BFSI industry that shows the innovative use of a particular technology or combination of technologies for business benefit.
ii.There were 13 different technologies demonstrated in the function like -Big Data, Enterprise Mobility, Data Center, Cloud, Artificial Intelligence, Enterprise Security, Blockchain and Enterprise Application.
About Bajaj Housing Finance Limited:
Fact- Bajaj Housing Finance Limited (BHFL) has been incorporated as a housing finance company under the Companies Act, 1956, regulated by the National Housing Bank (NHB). It provides finance to builders and developers involved in construction of homes.
Headquarters- Pune, Maharashtra.
Chief Executive Officer (CEO)– Atul Jain.
Chairman & Non-Executive Independent Director– Nanoo Gobindram Pamnani.
Managing Director (MD)- Rajeev Jain.
About Express Computer:
Fact- Express Computer is a part of the Business-to-Business (B2B) unit of The Indian Express Ltd and also one of India's most respected IT media brands and has been in publication for 30 years.
Assam, Jal Shakti Mission & NDRF wins the best tableaux awards for 71st Republic Day Parade 2020

On January 28, 2020, Defence Minister Rajnath Singh distributed the awards for best tableaux which was conducted on January 26, 2020, during the 71st Republic Day event. There were a total of 22 tableaux including 16 from various states and union territories and the remaining 6 from various ministries and departments.
Best Tableaux Awards (States and Union territories):
i.Assam's tableaux displayed the theme 'Land of Unique Craftsmanship and Culture', had showcased the Xattriya tradition in the form of Bhortal Nritya was chosen as the best tableaux.
ii.The second position was tied between Odisha which depicted Lord Lingaraja's Rukuna Rath Yatra, and Uttar Pradesh which showcased the culture of Sarva Dharma Samabhav.
Best Tableaux Awards Ministry/Departments
Among the six tableaux from different ministries/departments, National Disaster Response Force (NDRF) won joint best Tableaux award for showcasing the cutting-edge technology and instruments used by the force to carry out daring rescue operations in flood-hit and disaster-hit areas line with its motto 'Aapda Sewa Sadaiv' along with
Jal Shakti Mission who won best tableaux for government's new initiative, 'Jal Jeevan Mission', which aims at providing functional tap connection to every rural household by 2024.
Special Prize: Central Public Works Department (CPWD) won a special prize for the theme "Kashmir se Kanyakumari".
'Samvidhaan' named as Oxford Hindi Word of the Year for 2019
On January 28, 2020, the Oxford University Press (OUP) has named 'Samvidhaan' (constitution) as the Oxford Hindi Word of the Year (HWOTY) for 2019. This name received widespread attention in August 2019 with the abrogation of Article 370 and article 35(A) of the Indian Constitution on August 05, 2019. The articles removed special status granted to Jammu and Kashmir.
Key Points:
i.The Oxford dictionaries team invited entries for the Oxford Hindi Word of the Year through Facebook and was finally selected by the Oxford Dictionaries team in India with help from panel of language experts.
ii.The 2019 Sabarimala verdict, floor test in Maharashtra etc also led to the widespread usage of the word Samvidhaan.
iii.Samvidhaan:  It is defined as a body of fundamental principles or established precedents according to which a state or other organisation is acknowledged to be governed.
 APPOINTMENTS & RESIGNATIONS        
Anil Khanna nominated as Life President of Asian Tennis Federation (ATF)
On January 27,2020 Senior Sports Administrator Anil Khanna was unanimously appointed as Life President of  Asian Tennis Federation (ATF) during the meeting of its Board of Directors in Melbourne, Australia. He is also named as the Chairman of the ATF Finance Committee.
Key Points:
i.Khanna had served as ATF President from 2005 to 2019 and also ITF(International Tennis Federation) Vice President from 2015-19.
ii.CS Raju was elected as Senior Vice President of the ATF, representing South Asia.
iii.Anil Dhuper was elected as a member of the seniors committee and V.K. Bhatra was elected as a member of the constitution of the ATF.
iv.In October 2019, Khanna had decided not to contest for the President's post of the ATF.
About ATF(Asian Tennis Federation):
Headquarters- Continental Federations.
President- Kitsomabat Euammongkol.
Membership- 44 Asian Nations.
Joao Vale de Almeida appointed as the 1st ambassador of EU to United Kingdom & Northern Ireland
On January 24, 2020 veteran diplomat Joao Vale de Almeida appointed as the first ambassador of European Union (EU) to the United Kingdom of Great Britain and Northern Ireland. He will assume the office on February 1, 2020 the day after the Brexit(Brexit is the withdrawal of the United Kingdom from the European Union).
Key Points:
i.62-years-old diplomat was born on January 29,1957 in Lisbon, Portugal.
ii.He joined European Commission in 1982 after working as a journalist for seven years.
iii.He also served as the first EU Ambassador to the United States of America, from 2010 to 2014 and then served as the bloc's ambassador to the UN between 2015 and 2019.
About EU:
The European Union is a political and economic union of 28 (after brexit 27) member states that are located primarily in Europe. It is headquartered in Brussels, Belgium.
About UK:
Capital- London
Currency- Pound Sterling
Sachin Bansal, the independent director of Ujjivan Small Finance bank resigns from the post
Sachin Bansal, co-founder of Flipkart has resigned from the independent director of Ujjivan Small Finance bank in the interest of propriety and corporate governance as Navi Technologies' microfinance arm, Chaitanya India Fin Credit Pvt. Ltd (CIFCPL), owned and controlled by him, has applied for a universal banking licence on January 10, 2020.
Key Points:
i.Bansal was born in Chandigarh, India, on August 5, 1981. In 2006 he joined Amazon Web Services as a Senior Software Engineer and in later 2007 along with  his co-founder Binny Bansal, he started the Flipkart.
ii.Awards: In 2013, he was awarded the Economic Times Award – 'Entrepreneur of the year'. In 2015, he was named as the 86th richest person in India by Forbes India, in 2016, Time Magazine included Bansal and his co-founder in the 100 most influential people in the world list and in 2017, India Today included Bansal and his co-founder in India's 50 Most Powerful people list.
iii.Bansal had acquired Chaitanya in September with an investment commitment of Rs 739 crore. Chaitanya was founded in 2009 and operates 40 branches in Karnataka, Bihar, Maharashtra, Rajasthan and Jharkhand.
About Ujjivan Small Finance bank:
Managing Director(MD) & Chief Executive Officer(CEO)– Nitin Chugh.
Headquarters – Bengaluru, Karnataka.
Slovenian PM Marjan Sarec announced his resignation
On January 27, 2020 Slovenian Prime Minister (PM) Marjan Sarec has resigned from his post. He leads the party 'List of Marjan Sarec (LMS)'.He was the youngest ever PM of Slovenia.
Key Points:
i.42-years-old Marjan Sarec was born on December 2, 1977 in Ljubljana, Slovenia and started his career as a comedian and actor.
ii.In 2018 he entered Parliamentary election and became the 9th PM of Slovenia in the same year.
iii.His resignation was followed by the resignation of the Finance Minister Andrej Bertoncelj.
iv.According to reports the next election will be conducted in the middle of 2022 but the resignation of PM Marjan Sarec may call for early elections (second half of April, 2020).
About Solvenia:
Capital- Ljubljana
Currency- Euro
 SPORTS
Domestic Cricket player from Rajasthan Vineet Saxena announces retirement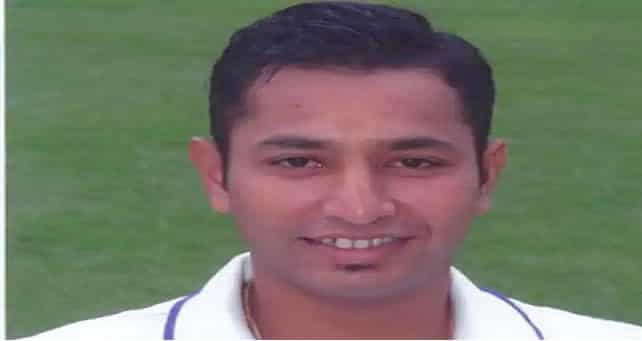 On January 27, 2020, Rajasthan domestic cricket stalwart Vineet Saxena (39) who played and won Rajasthan's consecutive Ranji Trophy titles in 2010-11 and 2011-12 has formally announced his retirement. He is the most capped and highest run-getter for Rajasthan in the Ranji trophy. Saxena scored 7,637 runs in 129 first-class matches, which also includes 17 hundreds and 38 fifties.
Key Points:
i.In his 2 decade spanned cricket career, He achieved the Man of the match title winning 257 against Tamil Nadu in finals of the 2011-12 Ranji Trophy edition. He is also the only cricketer from Rajasthan to play 100 or more Ranji matches in 2 decades.
ii.He even appeared for Ranji Trophy debutants Uttarakhand in the 2018-19 edition and captained the team in the absence of Uttarakhand's captain Rajat Bhatia in the quarterfinal against eventual champion Vidarbha.
OBITUARY
Arjuna awardee & former Indian women's hockey team captain Sunita Chandra passed away at 76
On January 27,2020 Sunita Chandra 76 years old, passed away in her hometown Bhopal, Madhya Pradesh. She was an Arjuna awardee.
Key Points:
i.She had played for the Indian women's hockey team from 1956 to 1966.
ii.She had served as the captain of the Indian women's hockey team from 1963 to 1966.
Veteran film producer Vinay Sinha passed away at 74
On January 24,2020 Vinay Kumar Sinha, veteran film producer passed away in Mumbai, Maharashtra at the age of 74. He was a producer of famous film 'Andaz Apna Apna' featuring Aamir Khan and Salman Khan in lead roles which released in 1994. Born in 1946, he also served as the Vice President (VP) of Indian Motion Picture Producers' Association (IMPPA).
Key Points:
i.Film produced: Sinha also produced popular Hindi films such as 'Rafoo Chakkar', 'Naseeb', 'Chor police', 'Ameer Aadmi Gharib Aadmi' and also few TV (television) shows.
ii.In November 2019, 'Andaz Apna Apna' clocked 25 years of celebration bringing Salman and Aamir for the first and only time on screen together.
Netherland's football player Robbie Rensenbrink passes away at 72
On January 26,2020 Pieter Robert Rensenbrink, a dutch football player passed away at the age of 72 in Brussels, Belgium, as he was suffering from muscular atrophy for a number of years. He was born on 3rd July 1947 in Amsterdam, Netherlands.
Achievements:
i.In his club career, he became famous at Royal Sporting Club (R.S.C) Anderlecht, Belgium  where he won the league title in 1972 and 1974 as well as four Belgian cups in 1972, 1973, 1975 and 1976.
ii.Rensenbrink also played in the teams which won European Cup Winners Cup in 1974 and 1978.
Key Points:
i.He was a member of the Dutch national football team that lost two World Cup finals in 1974 with West Germany and 1978 decider against Argentina.
ii.He was nicknamed as "Snake Man."
BOOKS & AUTHORS
'Relentless' autobiography by Former finance minister Yashwant Sinha released by Pranab Mukherjee 
Former president of India, Shri Pranab Mukherjee released the autobiography of former Finance Minister Shri Yashwant Sinha titled "Relentless" at the India International Centre in New Delhi. The book describes Sinha's journey from a normal life to a high political powered life. The book is published by Bloomsbury Publishing India Pvt ltd.
Key Points:
i.Sinha served as the Union Minister of Finance (MoF) from 1990-1991 during the then Prime Minister Shri Chandra Shekhar govt's rule. He also served as finance minister from March 1998 to July 2002 under the then Prime Minister late Atal Bihari Vajpayee.
ii.Sinha was highly thought to have become the 1st reformist finance minister in the country but was deprived from presenting the union budget that could have changed the economic crisis of the country by that time.
iii.Members present: Shatrughan Sinha, Actor and politician; Sanjay Singh, Member of Parliament(MP) of Aam Aadmi Party (AAP); Former National Minorities Commission chairman Wajahat Habibullah and other officials were present in the event.
AC BYTES
West Bengal becomes 4th state to scrap CAA resolution
West Bengal became the fourth state to pass a resolution against the contentious  Citizenship Amendment Act(CAA), prior to it, three states have scrapped controversial CAA law which are Kerala, Rajasthan and Punjab.
SIPRI report:China is the world's 2nd-biggest weapons producer
As per the report by Stockholm International Peace Research Institute (SIPRI), China is the world's second largest producer of munitions behind the United States (US) and ahead of Russia. The report has covered the period from 2015 to 2017.
Nepal, the 1st South Asian Nation to mediate between India and Pakistan
Nepal became the first South Asian nation, which has offered to "mediate" between India and Pakistan over Kashmir and cross-border terrorism, as the 2020 SAARC (South Asian Association for Regional Cooperation) Summit to be held in Islamabad, has been Postponed since 2016.
Current Affairs Headlines: 28 January 2020 
Centre & Assam govt signed tripartite agreement with the banned NDFB
Horticulture output to be 313.35 million tonnes in 2019-20: First advance estimates
India's first underwater metro, 'Kolkata metro' to be opened by March 2022
1st estimate of rabi crop released by NCML; record grain output to be witnessed in 2020
Overview of Brazilian President Bolsonaro's 4-day Visit to India
Rajya Sabha panel submits report on child porn
WHO has declared the global risk of Noval Coronavirus (2019-nCoV)
EU moves resolutions against India over CAA, Kashmir
13th edition of International Children's Film Festival inaugurated at Dhaka, Bangladesh
NABARD predicts Rs 90,395cr credit potential for Odisha in FY21
Government of India has decided to sell 100 per cent stake of Air India
Bajaj Housing Finance Limited Bags the BFSI Digital Innovation Awards 2020 for Cloud Solutions
Assam and Jal Shakti Mission wins the best tableaux awards for the Republic Day Parade 2020
Samvidhaan' named as Oxford Hindi Word of the Year for 2019
Anil Khanna nominated as Life President of Asian Tennis Federation (ATF)
Joao Vale de Almeida appointed as the 1st head of EU to United Kingdom
Sachin Bansal, the independent director of Ujjivan Small Finance bank resigns from the post
Slovenian PM Marjan Sarec announced his resignation
Domestic Cricket stalwart Vineet Saxena announced retirement
Arjuna awardee & Former Indian women's hockey team captain Sunita Chandra passed away at 76
Veteran film producer Vinay Sinha passed away at 74
Netherland's football player Robbie Rensenbrink passes away at 72
'Relentless' Autobiography by Former finance minister Yashwant Sinha released by Pranab Mukherjee
West Bengal becomes fourth state to scrap CAA resolution
SIPRI report:China is the world's 2nd-biggest weapons producer
Nepal is the 1st South AsianNation to offer to mediate between India and Pakistan
[su_button url="https://affairscloud.com/current-affairs/january-2020/" target="self" style="default" background="#2D89EF" color="#FFFFFF" size="5″ wide="no" center="no" radius="auto" icon="" icon_color="#FFFFFF" text_shadow="none" desc="" download="" onclick="" rel="" title="" id="" class=""]Click Here to Read Current Affairs January 2020[/su_button]
AffairsCloud Ebook - Support Us to Grow