We are here for you to provide the important Recent and Latest Current Affairs 27 January 2020, which have unique updates of Latest Current Affairs 2020 events from all newspapers such as The Hindu, The Economic Times, PIB, Times of India, PTI, Indian Express, Business Standard and all Government official websites.
Our Current Affairs January 2020 events will help you to get more marks in Banking, Insurance, SSC, Railways, UPSC, CLAT and all State Government Exams. Also try our Latest Current Affairs Quiz and Monthly Current Affairs PDF which will be a pedestrian to crack your exams.
Date-Wise Current Affairs January 2020 PDF for Paid Users – Click Here to Know More
Click here for Current Affairs January 26 2020
NATIONAL AFFAIRS
1st ever 2-day long "Innovation festival" was organised by Arunachal Pradesh govt at Itanagar, Arunachal Pradesh
On January 25, 2020 Arunachal Pradesh state council for science & Technology (APSCS&T) in partnership with National Innovation Foundation organised the 1st ever Innovation festival at science centre IG Park, Itanagar Arunachal Pradesh. The two days festival aims to encourage the cultural innovation among the people and students of Arunachal Pradesh.
Key Points:
i.During the festival more than 50 innovations are displayed by the innovators of Arunachal Pradesh , Assam and other states and as a part of the festival  Inspire Awards – Manak state level event has also been organised.
ii.Participants: Science & Technology Secretary Ameya A Abhayankar, C.D. Mungyak, Director cum Member Secretary, A.P. State Council for Science & Technology, Dr Nitin Maurya from National Innovation Foundation India (NIF).
About Arunachal Pradesh:
Capital city- Itanagar
Chief Minister- Pema Khandu
Governor- B.D. Mishra
State Animal- Gayal
State Bird- Great Hornbill
State Flower- Rhynchostylis Retusa
State Tree- Dipterocarpus retusus
Kerala CM Pinarayi Vijayan inaugurated India's 1st Super Fab Lab 
On January 25, 2020 the Chief Minister(CM) of Kerala Shri Pinarayi Vijayan inaugurated India's 1st Super Fab Lab facility at the Integrated Startup Complex of the Kerala Startup Mission (KSUM). The lab which will function in collaboration with the Massachusetts Institute of Technology (MIT), United States(US), will work in enhancing the hardware industry. It is the only such facility outside the United States(US).
Key Points:
i.The concept for the Super Fab Lab was by Dr. Neil Gershenfeld, Director of MIT Centre for Bits and Atoms. He set up the 1st Fab Lab in the U.S. 17 years ago.
ii.The inauguration of the lab was done through remote control from Palakkad,Kerala where the CM attended a function at the Government Polytechnic College.
About Kerala:
Capital- Thiruvananthapuram.
Governor- Arif Mohammad Khan.
Chief Minister- Shri Pinarayi Vijayan.
Nickname(s)- God's Own Country, Spice Garden of India, Land of Coconuts.
Dams- Idukki Dam, Malampuzha dam, Parambikulam dam, Neyyar dam.
Bharat Parv 2020 to be celebrated from 26th to 31st January
Bharat Parv, 2020, the programme to celebrate the Spirit of India, started at Red Fort on January 26, 2020 in New Delhi and will be continued till 31st January, 2020.
Special Secretary & Financial Adviser of Ministry of Tourism Shri Rajesh Kumar Chaturvedi inaugurated the function in New Delhi.
Theme: "Ek Bharat Shreshtha Bharat" & "Celebrating 150 years of Mahatma Gandhi".
Key Points:
i.The objective of Bharat Parv is to encourage people to visit different tourist places of the country and to inculcate the spirit of 'Dekho Apna Desh'.
ii.Public can visit the Bharat Parv from 12 Noon to 10 PM. Entry to the Bharat Parv is free but the visitors should show their identity proof for the entry.
iii.Bharat Parv has many attractions for public including display of Tableaux of the Republic Day parade, performance by armed forces bands, handicraft & handlooms by the stalls by the State Government (govt.),food court by state govt.etc.,
About Delhi:
Chief Minister- Arvind Kejriwal.
Governor- Anil Baijal.
Founded- 1911.
Ministry of Tourism to fund the travel expenses of the tourist who visit 15 destinations of our country in 1 year
The Ministry of Tourism (MoT) will fund the travel expenses of the tourist who submits the photos in tourism websites after visiting 15 destinations of our country in a year. It was announced by the Union Tourism Minister, Prahald Singh Patel during the concluding ceremony of the two-day National Tourism Conference held at Konark, Odisha. This conference was  organised by Odisha government in association with Federation of Indian Chambers of Commerce and Industry (FICCI).
Key Points:
i.According to the Ministry, the Sun Temple at Konark, Odisha will be included in the list of 'iconic sites'.
ii.A Memorandum of Intent (MoI) was also signed between the government of Odisha and Gujarat for cross-promotion of tourist sites.
iii.Iconic site's of India are Taj Mahal & Fatehpur Sikri (Uttar Pradesh), Ajanta & Ellora (Maharashtra), Humayun's Tomb, Red Fort & Qutub Minar (Delhi), Colva (Goa), Amer Fort (Rajasthan), Somnath & Dholavira (Gujarat),  Khajuraho (Madhya Pradesh), Hampi (Karnataka),  Mahabalipuram (Tamil Nadu), Kaziranga (Assam), Kumarakom (Kerala) and Mahabodhi Temple (Bihar).
About Odisha:
Chief Minister- Naveen Patnaik
Governor- Ganeshi Lal
Capital City- Bhubaneswar
State Tree- Sacred fig
State Flower- Ashoka
State Bird- Indian roller
State Animal- Sambar deer
About FICCI:
Founded- 1927
Headquarters- New Delhi
President- Sangita Reddy
About Ministry of Tourism:
Founded- 1967
Minister- Prahlad Singh Patel
1st Ganga-Volga Dialogue of civilizations 2020 between India & Russia held in New Delhi
On 22 January 2020, The 1st edition of Ganga-Volga Dialogue of Civilizations 2020 based on the theme "Connectivity", between India & Russia was held in New Delhi.
The event was inaugurated by India's Minister of State for External Affairs V. Muraleedharan & was organised by the Ministry of External Affairs(MEA) in association with Dr. Syama Prasad Mookerjee Research Foundation.
The dialogue aims to provide a platform for enhancing the special and privileged bilateral partnership between India & Russia.
It saw the participation of 15 noted scholars from both the countries to exchange ideas on how to expand the areas of education, culture, economy, entrepreneurship, strategic thought, innovation, media, tourism, healthcare, manufacturing and technology among others….Click here to Read More
BANKING & FINANCE
UCBs hit by around 972 cases of fraud worth Rs 221 crore in past 5 fiscals: RBI
On January 27, 2020, According to the India's central bank, the Reserve Bank of India (RBI), there have been about 1000 cases of fraud in the urban cooperative banks (UCBs) of the country in the last 5 fiscal years (FY), in which banks have incurred losses of 221 crores.
Cases reported in UCBs during past 5 FY:
In the financial year 2018-19 itself, 181 cases of rigging have been reported, in which banks have lost Rs 127.7 crore.
In the financial year 2016-17 and 2017-18, there were 27 and 99 cases of scams in UCBs. In which the banks lost Rs 9.3 crore and Rs 46.9 crore respectively.
In the financial year 2014-15 and 2015-16, this figure of bank fraud stood at 478 and 187 cases respectively. In which urban co-operative banks lost Rs 19.8 crore and Rs 17.3 crore.
Thus, during the last 5 years, around 972 cases of fraud worth Rs 221 crore occurred in UCBs….Click here to Read More
ECONOMY & BUSINESS
BSE signed licensing agreement with ICE Futures Europe
On January 27, 2020 the Bombay Stock Exchange (BSE) has signed a licensing agreement with the  Intercontinental Exchange (ICE) Futures Europe. ICE is a global exchange and clearing houses operator. Through this pact, the ICE Brent index will be used as a final settlement price for the rupee-denominated Brent future contract of BSE.
Agreement Purpose: Indian commodity markets will be provided with convenient as well as cost-effective onshore hedging products and the price discovery of Brent crude prices in the Indian time zone will also be enabled.
Key Point:
i.Brent Index: The ICE Brent Index is a specified benchmark in cash settlement price administered by ICE Futures Europe under the supervision of the Financial Conduct Authority (FCA).
About Bombay Stock Exchange (BSE):
Fact- It is Asia's 1st stock exchange.
Headquarters- Mumbai, Maharashtra.
Founded- 9 July 1875.
Chairman- Vikramajit Sen.
Managing Director(MD) & Chief Executive Officer(CEO)- Shri Ashishkumar Chauhan.
AWARDS & RECOGNITIONS       
Ministry of Home Affairs announces Padma awards 2020 ; Arun Jaitley, Sushma Swaraj honoured
On January 25, 2020, Ministry of Home Affairs (MHA),Government of India (GoI) on the eve of 71st Republic Day, announced the names of Padma awardees for 2020, which is the highest civilian Awards in the country. The Padma Awards are conferred under 3 categorized viz- Padma Vibhushan, Padma Bhushan and Padma Shri.
This time (2020) a total of list had 141 awards – 7 celebrities have been chosen for Padma Vibhushan, 16 celebrities for Padma Bhushan and 118 personalities for Padma Shri. They will be conferred by the President of India, Ram Nath Kovind at ceremonial functions which will be held in Rashtrapati Bhawan, New Delhi at around March/ April 2020.
Highlights:
Former Union ministers Arun Jaitley (posthumously), Sushma Swaraj (posthumously), George Fernandes (posthumously) and World champion boxer Mary Kom were awarded the Padma Vibhushan, the India's 2nd highest civilian honour while, India's number one badminton player PV Sindhu has been selected for the Padma Bhushan.
About Padma Award:
The awards are given in various fields like art, social work, public affairs, science and engineering, trade and industry, medicine, literature and education, sports, civil service, etc.
Here's the full list of winners,…Click here to Read More
TN agri university Vice-Chancellor N Kumar honoured 2019 Harit Ratna Award
On January 22, 2020 the Vice-Chancellor(VC) of Tamil Nadu Agriculture University(TNAU) Shri N Kumar was honoured with Harit Ratna Award 2019 at the 5th National Youth Convention(NYC) at Indira Gandhi Krishi Vishwavidyalaya (IGKV) in Raipur, Chattisgarh. The award was given by All India Agricultural Students Association (AIASA).
Key Points:
i.Shri Kumar was awarded for the dissemination of Rs 30-crore entrepreneurship project in agri-business and also for motivating students towards the agriculture sector in Tamil Nadu.
ECI awarded National Media Award for print to "The Hindu Tamil"
On January 25,2020 Election Commission of India(ECI) awarded National Media Award for print to "The Hindu Tamil" as part of the poll panel's national awards for voter awareness and education campaign in 2019 on the occasion of the 10th National Voters Day held at New Delhi.
President Ram Nath Kovind presented National Media Award for print to K.Ashokan, Editor, The Hindu Tamil for encouraging people for 'Right to vote based on the merit of candidates' during Lok Sabha election 2019.
Key Points:
i.President Kovind gave away the awards for best electoral practices to officers in conducting elections as well as civil society organizations & media groups for spreading awareness.
ii.The awardees were Khalid Jahangir, District Election Officer (DEO), Anantnag District, Jammu & Kashmir, DEO Adavathu Sarat, Jagitial, Telangana (for election management), Imphal,Manipur DEO Rangitablai Waikhom (inclusive & participative elections), Alwar,Rajasthan DEO for Indrajeet Singh (Systematic Voters' Education  & Electoral participation programme activities), Hisar, Haryana DEO Ashok Kumar Meena (IT initiatives).
iii.The award for excellence to states went to Punjab, Andhra Pradesh and Odisha with Chief Electoral Officers (CEO) Sirra karuna Raju, Gopal Krishna Dwivedi & Surendar Kumar respectively received the awards.'Best CEO for Accessible Elections' award presented to Sirra Karuna Raju of Punjab.
iv.Maj.Gen.(Rtd.) Anil Verma of the Association for Democratic Reforms and Bhushan Punani of the Blind's People Association were also recognized for their work.
Highlights of 62nd Annual Grammy Awards 2019 held in Los Angeles, US
On January 26, 2020 the 62nd edition of the Annual Grammy Awards 2019 was held at the Staples Center in Los Angeles city of California in the United States(US). The awards were given in recognition for the best recordings, compositions, and artists covering the period from October 1, 2018 till August 31, 2019. The event was hosted by American musician, singer and composer Alicia Keys (original name Alicia Augello-Cook). The awards were presented in 84 categories. The key highlights of the awards are as follows:
62nd Annual Grammy Awards:
i.Michelle Obama: Former United States(US) first lady Michelle Obama was honoured with the best spoken word album of the year award at the Grammy awards for the book "Becoming".
ii.Billie Eilish: American singer and songwriter Billie Eilish Pirate Baird O'Connell became the 1st artist to win the Record of the Year, Album of the Year, Song of the Year, and Best New Artist in the same year itself since American singer-songwriter Christopher Cross in 1981. Eilish and her brother Finneas received the most awards, with five wins each….Click here to Read More
 APPOINTMENTS & RESIGNATIONS      
Sunil Mehta got appointed as Chief Executive of Indian Banks' Association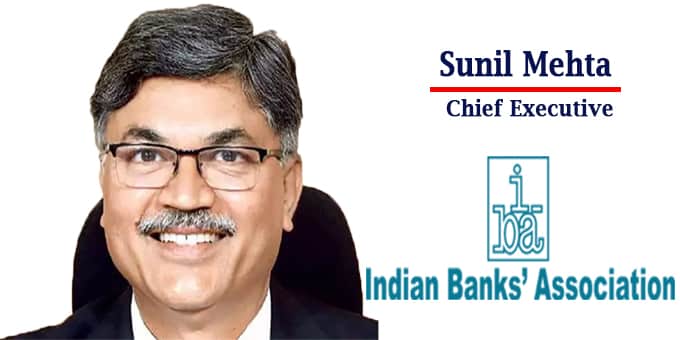 On January 27, 2020, Former managing director (MD) and chief executive officer(CEO) of Punjab National Bank (PNB), Sunil Mehta, took over as the Chief Executive Officer (CEO) of the Indian Banks' Association (IBA).
Mehta will replace VG Kannan, who resigned from office as chief executive of IBA on December 31, 2019.
Key Points:
i.The term of the CEO of IBA is for 3 years period.At present, the managing committee of IBA has SBI chief Rajnish Kumar as Chairman for the year 2019-20 along with 3 deputy chairmen and honorary secretary.
About Indian Banks' Association (IBA):
Formation– 26 September 1946
Headquarters– Mumbai,Maharashtra
    SCIENCE & TECHNOLOGY
DRDO to showcase indigenously-developed military systems at DefExpo 2020 in Lucknow UP
The 11th edition of 'DefExpo 2020' will be held on February 5 to February 9, 2020 in Lucknow, Uttar Pradesh with theme "India: The Emerging Defence Manufacturing Hub". It will be organized by the department of defence production, Ministry of Defence. The DRDO will exhibit more than 500 products from all technology clusters in the five-day mega expo in line with the theme of the event "Digital Transformation of Defence".
Key Points:
i.As the part of DefExpo live demonstration of Advanced Towed Artillery Gun System (ATAGS), Main Battle Tank (MBT) Arjun MK IA, Wheeled Armoured Platform (WhAP), Counter Mine Flail, 15m Advanced Composite Modular Bridging System (ACMBS) and modular bridge will be conducted.
ii.To showcase the combined strength of DRDO, Public and Private sectors defence manufactures, nearly 23 Indian Pavilion products will be showcased in DefExpo.
About DRDO:
Founded- 1958
Chairman– Dr G Satheesh Reddy
About Uttar Pradesh:
Capital city- Lucknow
Chief Minister- Yogi Adityanath
Governor- Anandiben Patel
State Animal- Swamp Deer
State Bird- Sarus Crane
State Tree- Ashoka tree
State Flower- Palash
INS Kavaratti is set to be delivered to Indian Navy by the Defence PSU GRSE
INS Kavaratti the Anti-Submarine Warfare (ASW) stealth corvettes was built by Defence Public Sector Undertaking (PSU) Garden Reach Shipbuilders and Engineers (GRSE) for Indian Navy under the project P28.
Key Points:
i.INS Kavaratti is 104th warship constructed by GRSE. The trails had been completed successfully and delivered by the end of January 2020.
ii.INS Kavaratti can be used during nuclear, chemical and biological warfare conditions and its weapons and sensors suite is predominantly indigenous. This warship is developed with carbon composite superstructure with a displacement of 3,300 tonnes with integrated steel hull technology.
iii.Under Project P28, ASW stealth Corvettes delivered to Indian Navy are 'INS Kamorta' in July 2014, 'INS Kadmatt' in November 2015 and 'INS Kiltan' in October 2017.All these four corvettes  are named after islands of Lakshadweep and Arabian Sea.
iv.Five warships have been delivered to Indian Navy by Defence PSU between March 2019 to December 2019
About Indian Navy:
Vice Chief of Navy staff (VCNS)- G Ashok Kumar
Chief of Navy Staff (CNS)- Karambir Singh
ENVIRONMENT
New meat-eating Dinosaur species Allosaurus jimmadseni found in Utah, US
On January 26, 2020 Paleontologists discovered a new meat-eating dinosaur species at Natural History Museum of Utah, United States(US) that lived in the food plains of western North America during the Late Jurassic period, between 157-152 million years ago.
The new species named as Allosaurus jimmandseni evolved at least 5 million years ago and published in open-access scientific journal PeerJ. The species belongs to the allosauroids (a group of small to large-bodied, 2 legged carnivorous dinosaurs that lived during the Jurassic & Cretaceous period).
Key Points:
i.Allosaurus jimmandseni weighed over 4000 pounds stretched out to a massive 26 to 29 feet in length.It had a full grin of 80 sharp teeth & crest stretching from just in front of the eyes to the nose and one of the top predator in  its ecosystem.
ii.Paleontologist thought there was only one species of Allosaurus fragilis in Jurassic North America but the study reveals that Allosaurus jimmandseni evolved earlier than its younger cousin, Allosaurus fragilis.
iii.George Engelmann of the University of Nebraska, Omaha first discovered the initial skeleton of new species within Dinosaur National Monument in 1990.
SPORTS
ICC men's T20 World cup 2021 in India: 4 countries to qualify from 16-team Qualifier
On January 23, 2020, According to the International Cricket Council ( ICC ), 4 of the 16 teams will qualify for the ICC Men's T20 (Twenty -20) World cup in 2021scheduled to be held in India in October – November 2021. The tournament will replace the 8-team Champions Trophy One-Day International (ODI) tournament which was held in England in 2017.
Key Points:
i.A total of 11 regional qualification tournaments will be held in 5 ICC regions (Africa, USA, Asia, East Asia Pacific and Europe), with 8 teams competing in one of the two global qualifying events. Also, the 4 teams ranked at the bottom of the T20 World Cup 2020 will be included in the regional qualifiers.
ii.Along with them, teams next 4 rankings will also join this global qualifying competition from January 1, 2020. These four teams are Zimbabwe, Nepal, United Arab Emirates (UAE) and Hong Kong.
iii.This means that 16 teams will compete in two global qualifiers for the four T20 World Cup places, with each of the two top teams reaching the main tournament in 2021.
iv.The 2021 Men's ICC T20 World Cup to be the 8th ICC Men's T20 World Cup tournament.
About International Cricket Council (ICC):
Founded– 15 June 1909.
Headquarters– Dubai, United Arab Emirates(UAE).
Chairperson– Shashank Manohar.
Chief Executive Officer(CEO)- Manu Sawhney.
OBITUARY
American basketball legend Kobe Bean Bryant and his daughter dies in a helicopter crash
On January 26,2020 the American basketball legend Kobe Bean Bryant has died along with his 13-years-old daughter Gianna in a Sikorsky S-76 helicopter crash near Calabasas in Southern California. He was 41. 
Key Points:
i.Bryant is the fourth-leading scorer in National Basketball Association (NBA) history and selected to the all-star 18 times and earned a Most Valuable Player (MVP) award in 2008.
ii.He was a 12-time member of the all-defensive team and retired in 2016.
iii.He was one among the several high-profile nominees for the NBA's 2020 Hall of Fame class.
JDS leader and former Karnataka Minister Kodman Amarnath Shetty passes away at 80
On January 27, 2020 Janata Dal (Secular) (JDS) leader and former Minister of Karnataka Kodman Amarnath Shetty passed away in Mangaluru, Karnataka. He was 80.
Key Points:
i.He was the trustee of Alva's Education Foundation and also served as the Minister of Tourism and Labour in the government of Karnataka.
ii.He was elected as a Member of the Legislative Assembly (MLA) from Moodbidri constituency of Karnataka in 1983 and was re-elected again in 1987 and 1994 for the same constituency.
Assamese linguist Golok Chandra Goswami passed away at 96
On January 24,2020 Eminent linguist Golok Chandra Goswami passed away at the age of 96, in Guwahati, Assam due to old age ailments. Golok Chandra Goswami was born in Morigaon, Assam in 1923.
Goswami pursued his master's degree in Assamese  language in Gauhati University, Assam. In 1985 he retired from Gauhati University as head of the Assamese department. In 2018, he was awarded with Hemchandra Barua Bhasha Sahitya Sadhana award by Sadin-Pratidin group.
Key Points:
i.Golok Chandra Goswami well-known books are:
'An Introduction to Assamese Phonology'.
'Structure of Assamese'.
'Assamese-Its Formation & Development'.
'Dhvani Bigyanor Bhumika'.
'Asomiya Bornoprakash'.
'Asomiya Akhor Jotoni'.
ii.Honours: Goswami was honoured with
Sahityacharya title by Assam Sahitya Sabha.
Bhashacharya title by Asom Bhasha Bikash Samiti.
Anundoram Borooah Award by Anundoram Borooah Institute of Language, Art and Culture.
IMPORTANT DAYS
 International Holocaust Remembrance Day was observed on Jan 27,2020
On January 27,2020 United Nations (UN) Department of Global Communications (DGC), New York, observed International Holocaust Day all over the world commemorating the tragedy of the Holocaust (in which 1.1 million people were murdered) during World War II.
2020 marks 75th year liberation of Auschwitz, the ending of the second world war & ending of the holocaust (1941-1945).
Theme: "75 years after Auschwitz- Holocaust Education & Rememberance for Global Justice"
The theme seeks to ensure respect for the dignity and human rights of all people everywhere.
Key Points:
i.The Soviet troops (Red Army) released the Nazi concentarion camp Auschwitz-Birkenau in Poland on January 27, 1945.
ii.27th January was designated as International Holocaust Remembrance day by the United Nation General Assembly resolution 60/7 on 2005. Holocaust or 'the Shoah' was a genocide attack on the six million Jewish men, women, and children and millions of others by Nazi Germany and its collaborators during World War II which led to the state-sponsored killing.
International Customs Day observed on January 26, 2020
International Customs Day (ICD) is celebrated on January 26 every year. The theme of International Customs Day 2020, "Customs fostering Sustainability for People, Prosperity and the Planet". 
Key Points:
i.The day celebrated to encourage and recognize the role of Customs officers in maintaining border security and also focuses on the challenges that custom officers face in their jobs.
ii.ICD was celebrated to mark the anniversary of the formation of the Customs Co-operation Council (CCC).
iii.ICD was created by World Customs Organization (WCO) in 1953 during the CCC which was held in Brussels, Belgium. At present 183 countries are members of WCO including India.
iv.On this day various conferences, workshops and other events will be held in various places.
About WCO:
Headquarters- Brussels, Belgium
Secretary General– Dr. Kunio Mikuriya
Highlights of India's 71st Republic Day
On January 26, 2020 India celebrated its 71st Republic Day. The day honours the date on which the Constitution of India came into effect i.e. on 26 January 1950. The highlights of the republic day functions are as follows:
Brazilian President Jair Bolsonaro attended as chief guest.
A total of 16 states and Union Territories(UTs) and 6 central ministers participated in the Republic Day Parade at Rajpath in New Delhi. Jammu & Kashmir participated in the parade for the 1st time as a union territory.
4th generation army officer Captain Tania Shergill (26 years) who became the 1st woman officer as Parade Adjutant on Army Day Parade, led the corps of signals under the motto 'Teevra Chaukas' (swift and alert).
Dhanush gun system Army Air Defence marching contingent took part for 1st time.
The President of India Shri Ram Nath Kovind, approved the conferrement of Jeevan Raksha Padak Series of Awards-2019 on 54 persons.
Indian Army's (IA) Srinagar (Jammu & Kashmir) based 15 corps commander Lt Gen Kanwal Jeet Singh Dhillon was awarded with Uttam Yudh Seva Medal.
Indian Navy's commodore Jyotin Raina was awarded the Nao Sena Medal.….Click here to Read More
STATE NEWS
Shiv Sena-led Maharashtra govt launched 'Shiv Bhojan' scheme
On January 26, 2020, The Shiv Sena party led Maharashtra Government (govt) launched 'Shiv Bhojan' scheme, with the aim of providing a meal to the poor for Rs.10 on the occasion of the 71st Republic Day. The district guardian Minister Aslam Shaikh inaugurated the "Shiv Bhojan Thali" canteen at the civic-run Nair Hospital, Mumbai, Maharashtra.
Aaditya Uddhav Thackeray, Tourism Minister, and Mumbai suburban district Guardian Minister inaugurated similar center at the Collector's Office in Bandra, Maharashtra.
Goal of the scheme: To provide affordable & quality food to all, irrespective of caste, creed, religion and financial status.
Key Points:
i.The State Govt. is expected to incur an expense of Rs.6.4 crore for the pilot 'Shiv Bhojan' thali project that will run for 3 months & will expand the number of such canteens based on feedback.
ii.Initially, 50 'Shiv Bhojan' canteen started at district headquarters will function at the place where poor people work or live at markets, district hospitals, bus stations, railway stations and govt. offices.
iii.The thalis(plates) would be available for people between 12 noon and 2pm that each canteen will serve at least 500 thalis per day.
iv.Launching of the scheme was one of the poll promises made by Shiv Sena, which shares power with NCP (Nationalist Congress Party) and Congress party in an alliance govt.
About Maharashtra:
Capital- Mumbai.
Chief Minister (CM)- Uddhav Bal Thackeray.
Governor- Bhagat Singh Koshyari.
Deputy Chief Minister (DCM)- Ajit Anantrao Pawar.
Andhra Pradesh cabinet approves proposal to abolish legislative council
On January 27, 2020, The Andhra Pradesh (AP) cabinet chaired by the chief minister (CM) Yeduguri Sandinti Jaganmohan Reddy has approved the abolition of the legislative council which the government feels is a major hurdle for passing crucial bills.
Key Points:
i.This approval came after AP government failed to pass 2 important bills (Andhra Pradesh Decentralization and Inclusive development of All Regions Bill-2020 for the tri-capital system & and the AP Capital Region Development Authority (CRDA) Act (Repeal) Bill) in the upper house of the legislature.
ii.The bills states the government's plan of having 3 different capitals for the state- Legislative, Visakhapatnam as the executive capital, Amaravati as the legislative capital and Kurnool as the judicial capital.
About Legislative Council:
The Legislative Council is the upper house in the state legislature. Similar to the Rajya Sabha, the council is a permanent house, which means that it cannot be dissolved. Only the state legislative assembly can be dissolved.
AP's  Legislative Council has a total of 58 members and opposite Chandrababu Naidu's party has a majority with 28 members.
The State Government of Assam was the 1st  to abolish its state legislative council in 1947.
About Andhra Pradesh:
Capital– Amaravati
Chief Minister– Jagan Mohan Reddy
Governor– Biswabhushan Harichandan
National Parks– Sri Venkateswara National Park ,Rajiv Gandhi National Park, Papikonda National Park.
State Tree– Neem tree
State Flower– Water lilies
GeM signed MoU with UP for GOTT Project Management Unit
On January 27, 2020, The Government eMarketplace (GeM) under the Department of Commerce of the Ministry of Commerce and Industry (MoC&I) has signed a Memorandum of Understanding(MoU) with the Uttar Pradesh(UP) govt to set up a GeM Organizational Transformation Team (GOTT) Project Management Unit (PMU) in the state. It is also to be noted that UP is the second state after Punjab to establish GOTT-PMU.
Aim: The aim of the MoU is to make the procurement guidelines easier and also to make procurement processes more enhanced for MSMEs (Ministry of Micro, Small and Medium Enterprises) in UP to transact on GeM.
Key Points:
i.MoU signing: The MoU was signed by GeM's Chief Executive Officer (CEO) Talleen Kumar and Principal Secretary of the Department of MSME and Export Promotion, Navneet Sehgal in presence of cabinet minister Siddarth Nath Singh and Minister of State(MoS), of UP govt. Shri UdayBhan Singh.
ii.GOTT functions: The buyer agency will be assisted to redesign the procurement processes and make maximum benefit from the online marketplace.
iii. Previously, among the Central Public Sector Enterprises (CPSEs) the Steel Authority of India ltd (SAIL) signed MoU for setting up PMU.
About Uttar Pradesh:
Capital- Lucknow.
Chief minister- Yogi Adityanath.
Governor- Anandiben Patel.
National Parks(NP)- Dudhwa NP.
Wild Life Sanctuaries(WLS)- Hastinapur WLS, Mahavir Swami WLS, Chandraprabha WLS.
Current Affairs Headlines: 27 January 2020 
1st ever 2-day long "Innovation festival" was organised by Arunachal Pradesh government at Itanagar, Arunachal Pradesh
Kerala CM Pinarayi Vijayan inaugurated India's 1st Super Fab Lab
Bharat Parv 2020 to be celebrated from 26th to 31st January
Ministry of Tourism to fund the travel expenses of the tourist who visit 15 destinations of our country in 1 year
1st Ganga-Volga Dialogue of civilizations 2020 between India & Russia held in New Delhi
UCBs hit by around 972 cases of fraud worth Rs 221 crore in past 5 fiscals: RBI
BSE signed licensing agreement with ICE Futures Europe
Ministry of Home Affairs announces Padma awards 2020 ; Arun Jaitley, Sushma Swaraj honoured
TN agri university Vice Chancellor N Kumar honoured 2019 Harit Ratna Award
Election Commission of India (ECI) award for The Hindu Tamil
Highlights of 62nd Annual Grammy Awards held  in Los Angeles, US
Sunil Mehta got appointed as Chief Executive of Indian Banks' Association
11th edition of DefExpo 2020 to be held in Lucknow, Uttar Pradesh from February 5-9 2020
INS Kavaratti was delivered to Indian Navy by the Defence PSU GRSE
New meat-eating Dinosaur species Allosaurus jimmadseni found in Utah, US
ICC men's T20 World cup 2021 in India: 4 countries to qualify from 16-team Qualifier
American basketball legend Kobe Bean Bryant and his daughter dies in a helicopter crash
JDS leader and former Karnataka Minister Kodman Amarnath Shetty passes away at 80
Assamese linguist Golok Chandra Goswami passed away at 96
International Holocaust Remembrance Day was observed on Jan 27,2020
International Customs Day observed on January 26, 2020
Highlights of India's 71st Republic Day
Shiv Sena-led Maharashtra govt launched 'Shiv Bhojan' scheme
Andhra Pradesh cabinet approves proposal to abolish legislative council
GeM signed MoU with UP for GOTT Project Management Unit
[su_button url="https://affairscloud.com/current-affairs/january-2020/" target="self" style="default" background="#2D89EF" color="#FFFFFF" size="5″ wide="no" center="no" radius="auto" icon="" icon_color="#FFFFFF" text_shadow="none" desc="" download="" onclick="" rel="" title="" id="" class=""]Click Here to Read Current Affairs January 2020[/su_button]
AffairsCloud Ebook - Support Us to Grow