We are here for you to provide the important Recent and Latest Current Affairs 10 January 2020, which have unique updates of Latest Current Affairs 2020 events from all newspapers such as The Hindu, The Economic Times, PIB, Times of India, PTI, Indian Express, Business Standard and all Government official websites.
Our Current Affairs January 2020 events will help you to get more marks in Banking, Insurance, SSC, Railways, UPSC, CLAT and all State Government Exams. Also try our Latest Current Affairs Quiz and Monthly Current Affairs PDF which will be a pedestrian to crack your exams.
Date-Wise Current Affairs January 2020 PDF for Paid Users – Click Here to Know More
Click here for Current Affairs January 9 2020
NATIONAL AFFAIRS
1023 Fast Track Courts under safety of women mission to be set up in 24 states
On January 09,2020 24 states and union territories (UTs) have joined together to set up a total of 1,023 'fast-track special courts' (FTSCs) to dispose of over 1.60 lakh cases of rape of children below the age of 12 years and women pending in various courts across the country. This has been done to bring out fast and time bound completion of trial of these cases for which Criminal Law (Amendment) Act, 2018 was enacted.
The FTSC will be set up as part of National Mission for Safety of Women (NMSW).
Project cost: Total financial implication of the project is over Rs 767.25 crore.
Operational courts: 216 POCSO courts have already been operationalized in 12 States under the scheme.
Courts for POCSO cases: Out of the 1023 FTSCs, 289 courts were proposed in 2019 to be set up exclusively for POCSO Act related cases in Districts having more than 100 such cases.
Cases to be heard in a year: Each FTSC is expected to dispose of 41-42 cases in each quarter and at least 165 cases in a year….Click here to Read More
4 Indian airports received international recognition for reducing emissions as per ACI
On January 10, 2020 the Airports Authority of India(AAI) has announced that 4 Indian airports have received international recognition for reducing the carbon emission level as per the standards set by Airports Council International (ACI) for the grading. The 4 airports are as follows:
Netaji Subhas Chandra Bose International Airport (West Bengal)
Biju Patnaik International Airport (Odisha)
Lal Bahadur Shastri International Airport (Uttar Pradesh)
Trivandrum International Airport (Kerala)
i.The reduction in emissions was achieved by constituting Carbon Management Plan(CMP) and reducing carbon emissions at airports as per the Airport Carbon Accreditation (ACA) Program. ACI's grading system is based on 4 categories. They are mapping, reduction, optimization and neutrality….Click here to Read More
1st Solar section in South Central Railways comes up in Nandyal-Yerraguntla section in Guntakal division of Andhra
On January 9, 2020 the Nandyal-Yerraguntla section in Guntakal Division of Andhra Pradesh has been declared as the first solar section in South Central Railway. In 2016 August Indian Railways opened Nandyal-Yerraguntla section in Kadapa district of Andhra Pradesh.
i.All the 8 stations in the Nandyal-Yerraguntla section has been provided with solar panels which are  capable of meeting all the power needs in these railway stations.
ii.Anticipated savings in terms of revenue is around Rs 5 lakh per annum and it also helps in reducing carbon footprint to the tune of 49 metric tonnes per annum.
iii.By 2021-22 ,Indian Railways has planned to source about 1000 MegaWatt (MW) Solar Power and about 200 MW of wind power  across Zonal Railways & Production Units….Click here to Read More
Chenab bridge: World's highest rail bridge by Indian Railways to connect Kashmir to rest of India by 2021
On January 9,2020 Government of India set a new deadline for the completion of the world's highest railway bridge- Chenab bridge. Kashmir will be connected to the rest of India by Indian railways by December 2021. Konkan railway is the implementing agency of this project.
The Chenab bridge will be 35m taller than the Eiffel Tower in Paris,France.
Key Points:
i.Once completed, it will surpass the record of the Beipan river Shuibai railway bridge (275 m) in China.
ii.The massive arch-shaped structure being constructed in hostile-terrain, have used over 5462 tonnes of steel will be 359 meters above the chenab river bed.
iii.It is designed to withstand the wind's speeds of up to 260km per hour.
iv.The 1.315-km-long 'engineering marvel' will connect Bakkal (katra) and Kauri (Srinagar).
v.The bridge forms a crucial link in the 111-km stretch between Katra and Banihal, which is part of the Udhampur-Srinagar-Baramulla rail link project.
vi.The project was declared as a national project in 2002.
About Chenab River:
i.The Chenab river is formed by the confluence of the Chandra and Bhaga rivers at Tandi in the upper himalayas in Lahaul and Spiti district of Himachal Pradesh, Republic of India.
ii.In its upper reaches it is also known as Chandrabhaga.
iii.It is the tributary of the Indus river.
iv.The total length of Chenab river is about 960 km.
Konkan Railway:
Chairman and Managing Director- Shri. Sanjay Gupta.
Headquarters- (C.B.D) Central Business District Belapur, Navi Mumbai.
Forest Committee approves Green Credit Scheme to 'trade' in forests  
On January 09, 2020 the Forest Advisory Committee (FAC) which is an apex body that considers questions on the diversion of forest land for non-forest uses such as mining, industrial projects, townships etc and also issues granting of forest clearances has approved Green Credit Scheme that would allow forests to be traded as a commodity.
Green Credit scheme:
Agencies identifying lands: The scheme allows agencies like private companies, village forest communities etc to identify lands for forest cultivation and ensures plantations are grown.
Compensatory forest land: After 3 years, these identified lands would be considered as compensatory forest land after meeting forest department's criteria.
Industry approaching agencies: An industry that needs forest land could approach these agencies and pay them for such forested land. This would then be transferred to the forest department & also recorded as forest land.
Current system:In the current system the industry should find appropriate non forest land equal to that which would be razed for industrial purposes….Click here to Read More
5th edition of 'The pulses conclave 2020' will be held in Lonavala, Maharashtra
India Pulses and Grains Association (IPGA), the apex organisation of the import and export trader of pulses and grains in India will host the 5th edition of its biennial conference, 'The Pulses Conclave 2020' from February 12 – 14, 2020 at the Aamby Valley City in Lonavala, Maharashtra.
Key Points:
i.Aim: The Conclave aimed at increasing domestic production and consumption & other areas of the trade like improving processing efficiencies, increasing consumption, exports, value addition, post-harvest crop management, etc.
ii.Partakers: About 1000 delegates are expected to participate in the Conclave with trade delegations from all major pulses producing countries like Canada, USA, Australia, Myanmar, Russia, Ukraine, Ethiopia, Uganda, Tanzania, Malawi, Mozambique, etc.
iii.The Conference will help in achieving Prime Minister(PM) Narendra Modi's vision to double the farmer's income by 2022.
iv.India is the largest producer & consumer of pulses in the world accounting for around 25 % of global production, 27 % of global consumption.
About Maharashtra:
Capital– Mumbai
Chief Minister– Uddhav Thackeray
Governor– Bhagat Singh Koshyari
National parks– Chandoli National Park, Gugumal National Park, Sanjay Gandhi National Park, Navegaon National Park.
Union Power Minister RK Singh released 2nd State Energy Efficiency Index 2019 in New Delhi
On January 09, 2020 the Minister of State (MoS- Independent Charge) for Power and New & Renewable Energy who is also MoS for Skill Development & Entrepreneurship Shri Raj Kumar Singh has released the State Energy Efficiency Index 2019 in New Delhi. The index tracks the progress of Energy Efficiency (EE) initiatives undertaken in 36 states and Union Territories(UTs) based on 97 indicators.
Progressive states:  The progressive states and UTs of the 2019 index which was grouped into 4 for rational comparisons were Haryana, Kerala, Karnataka, Maharashtra, Himachal Pradesh, Uttarakhand, Puducherry and Chandigarh.
Index development: The index was released during RPM (Review, Planning and Monitoring) meeting in New Delhi and was developed by the Bureau of Energy Efficiency (BEE) in association with Alliance for an Energy Efficient Economy (AEEE).
Front Runner: No States/UTs were listed in the frontrunner category.
Achiever: The states and UTs listed under Achiever categories were Haryana, Kerala and Karnataka, thus making the total count to 3. 
Contender: The states and UTs listed under contender categories were Punjab, Uttar Pradesh, Madhya Pradesh, Gujarat, Telangana, Andhra Pradesh,Maharashtra and Tamil Nadu , thus totally it is 8….Click here to Read More
Uttar Pradesh government announced to build a 121-acre zoo named after Ashfaqullah Khan 
On January 8,2020 The Uttar Pradesh Cabinet has approved a proposal to set aside Rs.234 crore for a zoological garden spread across 121 acres in Gorakhpur, Uttar Pradesh to be named after the freedom fighter and revolutionary Shaheed Ashfaqullah Khan.
Key Points:
i.AIM: To attract tourists and to increase employment opportunities.
ii.The purpose of the zoological garden is conservation of the wildlife.
iii.Shaheed Ashfaqullah Khan zoological garden was proposed in 2008-2009.
iv.At present there are two zoological gardens in Uttar Pradesh namley, Nawab Wajid Ali Shah Zoological Garden in Lucknow and Kanpur Zoological Park in Kanpur.
Shaheed Ashfaqullah Khan:
i.Ashfaqullah Khan was born on October 22,1900 in Shahjahanpur in Uttar Pradesh.
ii.Khan acquainted with Ram Prasad Bismil and found the Hindustan Socialist Republican Association (HSRA) with the aim of winning freedom for the country.
Static:
Capital- Lucknow.
Chief Minister- Yogi Adityanath.
Governor- Anandiben Patel.
AP CM launches Rs 6,318 cr 'Jagananna Amma Vodi' scheme for indigent mothers
On January 9,2020 Andhra Pradesh (AP) Chief Minister(CM) Yeduguri Sandinti Jaganmohan Reddy launched his government's flagship programme 'Jagananna Amma Vodi' scheme in Chittoor, AP. The scheme is to support lakhs of poor and needy mothers to educate their children.
Amma Vodi scheme:
i.The Amma Vodi scheme is a first of its kind in the country to bring about historical changes in the education system of the state of Andhra Pradesh.
ii.An annual financial assistance to the tune of Rs.15,000 credited into the accounts of indigent mothers to educate their children….Click here to Read More
BANKING & FINANCE
In a 1st, RBI introduced video-based identification process for KYC
On January 10, 2020 the Reserve Bank of India(RBI) for the 1st time has introduced Aadhaar-based Video Customer Identification Process (V-CIP). This process will allow banks and other lenders to complete the KYC (Know Your Customer) process of customers on video itself. This facility can be used as an alternative to the already available e-KYC facility. To introduce V-CIP, RBI has amended guidelines under the Prevention of Money-laundering (Maintenance of Records) Rules, 2005.
Digital KYC redefined: The definition of digital KYC has been changed in section 3 of the Master Direction on KYC dated February 25, 2016.
New definition of Digital KYC: Capturing live photo of the customer and officially valid document or the proof of possession of Aadhaar, where offline verification cannot be carried out, along with the latitude and longitude of the location where such live photo is being taken by an authorised officer of the Reporting Entity (RE) as per the provisions contained in the Act….Click here to Read More
AWARDS & RECOGNITIONS   
MS Swaminathan & Dr. Gutta honoured with 1st Venkaiah Naidu National Awards in Hyderabad
On January 09, 2020 Eminent Agricultural Scientist Dr M S Swaminathan has been selected as the 1st recipient of the Muppavarapu Venkaiah Naidu National Award for Excellence while renowned social worker Dr. Gutta Muniratnam has been selected as the 1st recipient of the Muppavarapu National Award for Social Service. The award was given at a function in Hyderabad, Telangana.
This award which is given for the 1st time has been instituted by  Muppavarapu Foundation for award for excellence while the one for social service was launched by Swarna Bharat Trust, in Hyderabad, Telangana.
Award announcement: The announcement of the awards was made during the 10th Anniversary Celebrations of Muppavarapu Foundation and Sankranthi Sambaralu (festivities) organized in Hyderabad.
Prize: The award carries a prize money of Rs 5 lakhs and a citation….Click here to Read More     
APPOINTMENTS & RESIGNATION    
Rajya Sabha MP Chandra Pal Singh Yadav re-elected as the chairman of KRIBHCO
On January 9,2020 Agri-cooperative leader and Rajya Sabha MP (Member of Parliament) Chandra Pal Singh Yadav, Uttar Pradesh constituency has been re-elected unanimously as Chairman of Krishak Bharati Cooperative Limited (KRIBHCO). He has been the Chairman from July 1999 to May 2010 & thereafter from February 2015 to till date.
Key Points:
i.Sudhakar Chowdhary, a versatile farmer's leader, was unanimously elected as Vice Chairman of the KRIBHCO.
ii.The special general board meeting was held at NCUI (National Cooperative Union of India)auditorium, New Delhi  to elect nine directors.
iii.Eight directors were elected unanimously but there was a fight for the post of the ninth director which was won by Gujarat's Maganlal Dhanjibhai Vadaviya.
iv.KRIBHCO is an Indian co-operative society that manufactures fertilizers.
About KRIBHCO:
Headquarters- Noida.
Founded- 4 May 1980.
Uttam prakash agarwal resigns as independent director of Yes Bank
On January 10, 2020, Uttam Prakash Agarwal,an independent director and chairman of YES Bank's Audit Committee, has resigned citing corporate governance failure.
Key Points:
i.On November 14, 2018, Agarwal was appointed to the post, and his tenure set to end in November 2023.
ii.After his resignation, private sector lender Yes Bank's share price declined 7.19% intraday to Rs 43.90 compared to the previous close of Rs 47.30 on BSE (Bombay Stock Exchange).
About Yes bank:
Founded– 2004
Headquarters– Mumbai, Maharashtra
MD & CEO– Ravneet Gill
Tagline– Experience our Expertise.    
ACQUISITIONS & MERGERS       
HDFC acquired Apollo Munich Health Insurance for Rs 1,495.81 crore; named as HDFC ERGO Health Insurance Ltd
On January 9, 2020 HDFC has completed the acquisition of majority stake in Apollo Munich Health Insurance for Rs.1,495.81 crore. The Housing Development Finance Corporation Limited (HDFC) has bought 50.80 per cent stake in Apollo Munich for Rs.1, 485.14 crore and 0.36 per cent shareholding of employees for Rs.10.67 crore. The acquisition comes after approvals from the Competition Commission of India (CII), the Reserve Bank of India (RBI) and the Insurance Regulatory and Development Authority of India (IRDAI).
Key Points:
i.Now, Apollo Munich Health Insurance company renamed as HDFC ERGO Health Insurance Ltd (HDFC ERGO Health) and will operate as a subsidiary of HDFC.
ii.Anuj Tyagi, Executive Director & Chief Business Officer at HDFC ERGO General Insurance Company  has been appointed as the Managing Director and CEO (Chief Exceutive officer) of HDFC ERGO Health, subject to approval from IRDAI.
iii.HDFC plans to merge HDFC ERGO Health and HDFC ERGO General which will  result as  the second largest private insurer in accident and health segment in the country.
About HDFC:
CEO- Aditya Puri
Headquarters- Mumbai
About Apollo Munich Health Insurance Company:
CEO- Antony Jacob
Headquarters- Gurugram
About Competition Commission of India:
Chairman- Ashok Kumar Gupta
Headquarters- New Delhi
About RBI:
Governor- Shaktikanta Das
No of Deputy Governors- 3
Deputy Governors- Mahesh Kumar Jain, Bibhu Prasad Kanungo, N.S. Vishwanathan.
Headquarters- Mumbai
About IRDAI:
Chairperson- Subhash Chandra Khuntia
Headquarters- Hyderabad
SCIENCE & TECHNOLOGY
LIGO detects collision of neutron stars for the 2nd time
On January 8, 2020, A team of Scientists with the Laser Interferometer Gravitational-wave Observatory (LIGO) and Virgo collaborations have detected gravitational waves due to collision of two neutron stars for the 2nd time. The first such gravitational-wave detection of merging neutron stars, called GW170817, took place in August 2017.
Key Points:
i.This merger was detected in the third observing run (O3) of the LIGO detectors, which started on April 1, 2019 & has been named GW190425. There have been 2 previous observing runs conducted before. It includes, O1 (from September 2015 – January 2016) & O2 (from November 2016 to August 2017).
ii.The total mass of the two neutron stars combined was between 3.3 and 3.7 times the mass of the Sun, which is greater than any other pair of neutron stars ever observed.
iii.These city sized neutron stars, at a distance of 520 million light years from the earth, were formed separately and drifted together to form a giant star pair.
iv.These findings were published in the journal , "Astrophysical Journal Letters".
About LIGO observatory:
It is a large-scale physics experiment and observatory to detect gravitational waves. It was Co founded in 1992 by Kip Thorne and Ronald Drever of Caltech and Rainer Weiss of MIT & is funded by the National Science Foundation (NSF).
Location(s)- Hanford Site, Washington and Livingston, Louisiana, US
ENVIRONMENT
Govt. to encourage Indian pompano cultivation in the country
On January 09, 2020 the Central Marine Fisheries Research Institute (CMFRI) in Visakhapatnam, Andhra Pradesh(AP) has successfully cultivated Indian pompano- marine fish species in a brackishwater pond (low salinity)in the region, thus scientifically proving its commercial viability.  It was also the 1st scientific experiment which became successful in Indian pompano cultivation. With this success, the govt plans to encourage more Indian pompano cultivation. The scientific name of Indian pompano is Trachinotus mookalee. It belongs to genus Trachinotus in the family Carangidae.
Key Points:
i.The harvesting of the pompano was attended by AP Fisheries Minister Mopidevi Venkataramana, AP MLA (Member of the Legislative Assembly) Simhadri Ramesh and officials of the National Fisheries Development Board (NFDB).
ii.The experiment was conducted by CMFRI scientists in collaboration with an aqua farmer, Bandi Sunil Kumar.
iii.The yield of the Indian pompano was 3 tons per acre. The profit is estimated to be between 25-30 % against the input cost per acre.
SPORTS
Kohli continues at No.1; Rahane, Pujara slips: ICC Men's test rankings 2020
As per the ICC (International Cricket Council) Men's test ranking 2020 released on January 8,2020, Indian cricket team captain Virat Kohli has retained his top position with 928 points in the list of batsmen. At the same time, Cheteshwar Pujara slipped one place to 6th spot with 791 points while Ajinkya Rahane dropped two places to 9th position with 759 points.
Kohli is now 17 points ahead of his strong rival Steven Peter Devereux Smith (911points) of Australia.
Here's the list of top3 & Indian players in ICC test ranking 2020:
[su_table]
Rank
Batting
Bowling
All-rounder
1
Virat Kohli ( India)
Patrick James Cummins (Australia)
Jason Omar Holder (West Indies)
2
Steven Peter Devereux Smith (Australia)
Neil Wagner (South African-born New Zealand cricketer)
Ravindrasinh Anirudhsinh Jadeja(India)
3
Marnus Labuschagne (Australia)
Jason Omar Holder (West Indies)
Ben Stokes (England)
Rank of Indian players
Cheteshwar Arvind Pujara-6th

Ajinkya Madhukar Rahane-9th

Jasprit Jasbirsingh Bumrah-6th
Ravichandran Ashwin -9th   Mohammed Shami Ahmed -10th
Ravichandran Ashwin-5th
[/su_table]…..Click here to Read More
Fouaad Mirza became 1st Indian equestrian to qualify for Tokyo Olympics in over 2 decades
Double Asian Games medallist equestrian, Fouaad Mirza (27 years) became the 1st Indian rider to compete at the 2020 Summer Olympics in Tokyo, Japan after 2 decades. His qualification to the Olympics was confirmed by the International Federation for Equestrian Sports (FEI). Prior to Fouaad, Imtiaz Anees participated in the Sydney Olympics in the year 2000 and Late Wing Commander IJ Lamba participated in the 1996 Atlanta Olympics.
About Fouaad Mirza:
i.Previously Fouaad Mirza won a silver medal at the 2018 Asian Games in Indonesia and became the 1st Indian since 36years (1982) to win an Asian Games medal in equestrian games.
ii.Award:He was conferred with  Arjuna Award in 2019 by President Shri Ram Nath Kovind for his achievements in Equestrian game.
OBITUARY
Odisha's Gajapati dynasty head former MP Gopinath Gajapati Narayan Deo passes away at 76
On January 10, 2020 Odisha's Gajapati dynasty head and the former MP Gopinath Gajapati Narayan Deo passed away due to prolonged illness in Bhubaneswar, Odisha. He was 76.
About Gopinath Gajapati Narayan Deo:
i.He was born on March 6, 1943 in Paralakhemundi town of Gajapati district in Odisha.
ii.He was member of Indian National Congress (INC) representing the Berhampur parliamentary constituency.
iii.He later joined the Bharatiya Janata Party (BJP) in 1998  and moved to Biju Janata DAL (BJD) in 2009.
IMPORTANT DAYS
World Hindi day celebrated on January 10, 2020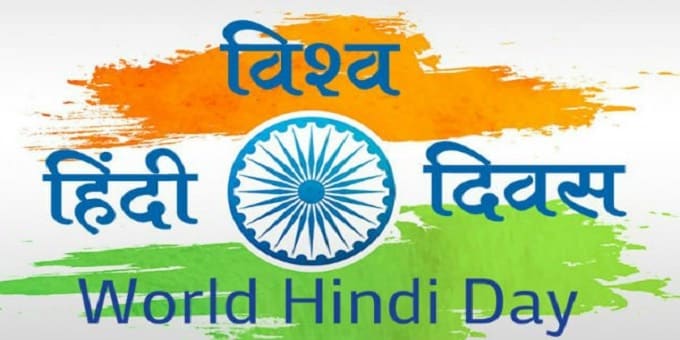 On January 10, 2020, World Hindi Day (WHD) is celebrated across the world with the aim to promote the use of Hindi language abroad.
i.The 1st World Hindi Conference was organized on 10 January 1975 in Nagpur,Maharashtra by then Prime Minister (PM) Indira Gandhi. It was attended by 122 delegates from 30 countries.The day was 1st celebrated in 2006. Since then every year 10th January is being observed as the WHD.
ii.'National Hindi Day'/ Hindi Divas is being celebrated on September 14 every year to promote Hindi across India….Click here to Read More
STATE NEWS
Arunachal Pradesh adopts new logo for the state
On January 9, 2020 Arunachal Pradesh Legislative Assembly (ARLA) adopted a new logo which will reflect the distinct identity and culture of the state.
Key Points:
The new logo consists of the National Emblem to signify the federal system of the Indian Constitution and the flower foxtail orchid (Rhynchostylis retusa) which represents the state, its people and culture, while the blue colour denotes the autonomy of the assembly secretariat.
About Arunachal Pradesh:
Chief Minister- Pema Khandu
Governor- B.D. Mishra
State Animal- Gayal
State Bird- Great Hornbill
State Flower- Rhynchostylis Retusa
State Tree- Dipterocarpus retusus
TN's Fishery and Music universities named after the late CM J Jayalalithaa
On January 9, 2020 Tamil Nadu (TN) Assembly passed the Bills to rename 'Tamil Nadu Fisheries University' and 'Tamil Nadu Music and Fine Arts University', after the late Chief Minister and AIADMK leader Jayaram Jayalalithaa as 'Tamil Nadu Dr.J.Jayalalithaa Fisheries University (TNJFU)' and 'Tamil Nadu Dr. J.Jayalalithaa Music and Fine Arts University (TNMFAU)' respectively.
About J Jayalalithaa:
i.She was Born on 24 February 1948 at Melkote in Mandya district in Karnataka.
ii.She started her career as an actress and acted 140 films in Tamil, Telugu and Kannada languages
iii.She had entered into politics in 1982 and became Chief Minister of Tamil Nadu for the first time in 1991.
iv.She served as Chief Minister of Tamil Nadu for six times.
v.She had launched several welfare schemes like Amma Unavagam (canteen), Amma Water in Tamil Nadu.
About Tamil Nadu:
Capital– Chennai
State flower– Flame lily (Gloriosa superba)
State Bird– Common emerald dove
State Tree– Asian palmyra palm
tate Animal– Nilgiri tahr
Top 20 Current Affairs Headlines: 10 January 2020 
1023 Fast Track Courts under safety of women mission to be set up in 24 states
4 Indian airports received international recognition for reducing emissions as per ACI
1st Solar section in South Central Railways comes up in Nandyal-Yerraguntla section in Guntakal division of Andhra
Chenab bridge: World's highest rail bridge by Indian Railways to connect Kashmir to rest of India by 2021
Forest Committee approves Green Credit Scheme to 'trade' in forests
5th edition of 'The pulses conclave 2020' will be held in Lonavala, Maharashtra
Union Power Minister RK Singh released 2nd State Energy Efficiency Index 2019 in New Delhi
In a 1st, RBI introduced video-based identification process for KYC
MS Swaminathan & Dr. Gutta honoured with 1st Venkaiah Naidu National Awards in Hyderabad
Rajya Sabha MP Chandra Pal Singh Yadav re-elected as the chairman of KRIBHCO
Uttam prakash agarwal resigns as independent director of Yes Bank
HDFC completes the acquisition of Apollo Munich Health Insurance for RS 1,495.81 crore and named as HDFC ERGO Health Insurance Ltd
LIGO detects collision of neutron stars for the 2nd time
to encourage Indian pompano cultivation in the country
Kohli continues at No.1; Rahane, Pujara slips: ICC Men's test rankings 2020
Odisha's Gajapati dynasty head former MP Gopinath Gajapati Narayan Deo passes away at 76
World Hindi day celebrated on January 10, 2020
AP CM launches Rs 6,318 cr 'Amma Vodi' scheme for indigent mothers
Arunachal Pradesh adopts new logo for the state
TN's Fishery and Music universities named after the late CM J Jayalalithaa
Uttar Pradesh government announced to build a 121-acre zoo named after Ashfaqullah Khan
1st time in two decades,Fouaad Mirza becomes 1st Indian equestrian to qualify forTokyo Olympics
[su_button url="https://affairscloud.com/current-affairs/january-2020/" target="self" style="default" background="#2D89EF" color="#FFFFFF" size="5″ wide="no" center="no" radius="auto" icon="" icon_color="#FFFFFF" text_shadow="none" desc="" download="" onclick="" rel="" title="" id="" class=""]Click Here to Read Current Affairs January 2020[/su_button]
AffairsCloud Ebook - Support Us to Grow