We are here for you to provide the important Recent and Latest Current Affairs October 25 2019, which have unique updates of Latest Current Affairs 2019 from all newspapers such as The Hindu, The Economic Times, PIB, Times of India, PTI, Indian Express, Business Standard and all Government official websites.
Our complete Current Affairs October 2019 PDF will help you to get more marks in Banking, Insurance, SSC, Railways, UPSC, CLAT and all State Government Exams. Also try our Latest Current Affairs Quiz and Current Affairs PDF which will be a pedestrian to crack your exams.
Useful Links:
Click here for Current Affairs October 24 2019
INDIAN AFFAIRS
New Delhi to Host 1st edition of "Global Bio-India 2019" Summit from 21st – 23rd November
On October 24, 2019 the Union Minister of Science & Technology(ST), Earth Sciences(ES) and Health & Family Welfare(H&FW), Shri Harsh Vardhan at a curtain-raiser in New Delhi, announced for the 1st edition of "Global Bio-India 2019" Summit which is to be held from November 21-23, 2019 in New Delhi, the host state of the summit. The Global Bio-India 2019 summit is one of the largest biotechnology stakeholders' conglomerates (gathering together into a compact mass).

Nano-pharmaceuticals guidelines released
Shri Harsh Vardhan released "Guidelines for Evaluation of Nano pharmaceuticals in India" for safe and efficient assessment of novel nano-formulations. These guidelines would also regulate nanopharmaceuticals in India. These guidelines will contribute to the mission on "Affordable Health Care for All".
Key points:
i.Summit organisers: The summit is organised by Department of Biotechnology(DBT) of the science and technology ministry along with its Biotechnology Industry Research Assistance Council (BIRAC).
ii. During the curtain raiser, GlobalBio-India2019 brochure was also released in presence of secretary of DBT, Dr.Renu Swarup and other officials.
Indo-French joint army exercise code-named 'Ex Shakti -2019' will start from 31 October 2019 in Rajasthan
'Ex Shakti -2019', a joint exercise of the Armies of India and France will be held from 31 October 2019- to November 13, 2019, in the Mahajan Field Firing Ranges in Rajasthan. The exercise will be fully focused on anti-terrorist operations.
Key points:
i. In this military exercise, counter-terrorism will be practiced in the desert with the participation of Sikh Regiment of Sapta Shakti Command from the Indian Army while troops of the 21st Marine Infantry Regiment of 6th Armoured Brigade will be present on behalf of the Army of France.
ii. The main objective of this exercise is to increase understanding, cooperation and interoperability between the two armies. The maneuver power-2019 will conclude with a 36-hour exercise in which terrorists hiding in a village will be found and killed.
iii. The 2018 edition was conducted at Mailly Le Camp (France) & it conducted between India and France starting from 2011.
About Indian Army:
Founded: 1 April 1895
Headquarters: New Delhi
Motto:"Service Before Self"
About French Army:
Founded: 26 May 1445
Motto: "Honour and Fatherland"
Govt sets up panel to resolve differences between MeitY and NITI aayog over AI mission implementation
On October 23, 2019, the government has set up a panel to resolve the difference between the Ministry of Electronics and IT (MeitY) and govt. think tank National Institution for Transforming India(NITI) Aayog over the implementation of the ambitious Artificial Intelligence (AI) mission. The panel will be headed by principal scientific advisor Shri Krishnaswamy Vijay Raghavan and will be represented by Ashutosh Sharma, Secretary of the Department of Science and Technology; Chief Executive Officer(CEO) of NITI Aayog Shri Amitabh Khant and Secretary of MEITY, Shri Ajay Prakash Sawhney.
Key points
i.Conflict of interest background: MeitY's programme included launching a national AI portal while Niti Aayog's roadmap also included setting up 5 centres of research excellence, 20 institutional centres for transformational AI and a cloud computing platform called AIRAWAT. Thus, it led to a conflict of interest between the two entities over AI mission implementation.
ii.Previously, NITI Aayog received clearance from the expenditure finance committee (EFC) for a budget of Rs 7,000 crore, and MEITY had sent a separate Rs 400 crore proposal to the EFC to set up a national AI programme.
INTERNATIONAL AFFAIRS
India ranked 57th in Global Health Security Index 2019; US tops
On October 25, 2019, Global Health Security (GHS) Index 2019 was released. It is a project of the Nuclear Threat Initiative (NTI) and the Johns Hopkins University Center for Health Security (CHS), with research by the Economist Intelligence Unit (EIU). It is the first comprehensive assessment of epidemic and pandemic threats globally.

i.In this Index, India was ranked 57th out of 195 countries with a score of 46.5 out of 100.
ii.The United States (US) topped the list globally, overall with a score of 83.5, followed by United Kingdom (77.9) and Netherlands (75.6)…Click Here To Read More
Indians will not have to get a visa to come to Brazil: Brazilian President Bolsonaro
On October 24, 2019, As per the Brazilian President Jair Messias Bolsonaro (64), Indian tourists and businessmen would not need a visa to come to Brazil. It has been decided to reduce the visa requirements for the people of China and India.
Key points:
i. Bolsonaro came to power as the 38th President  of Brazil on 1 January 2019 & has reduced the visa requirements for many developed countries.
ii. Recently he was on a visit to China and declared his policies would be extended to developing countries as well.
iii. Earlier in 2019, Brazil granted visa waivers to tourists and businessmen from the US(United States), Canada, Japan, and Australia. However, those countries have not given any such exemption to Brazil.
About Brazil:
Capital: Brasilia
Currency: Brazilian real
BANKING & FINANCE
World Bank (WB) inks $165 million worth loan agreement with India to support smallholder farmers in Odisha
On October 24, 2019, The World Bank has signed a tripartite $ 165 million loan agreement with Government of India (GoI), Government of Odisha, with the aim to Support Climate Resilient Agriculture for 125,000 Smallholder Farmers from 15 districts in Odisha & diversify and improve the marketing of their produce, for increased income by managing 128,000 ha (hectare) of agricultural land.
Key points:
i. The Odisha Integrated Irrigation Project for Climate Resilient Agriculture will be executed in rural areas of Odisha, which are vulnerable to droughts and largely dependent on rainfed agriculture.
ii. The Irrigation Project is expected to irrigate 91,435 ha, help farmers access affordable and quality fingerlings, disseminate improved aquaculture practices and post-harvest management & help promote productivity improvements at the farm level in Odisha.
iii. The loan agreement was signed by Shri Sameer Kumar Khare, Additional Secretary, Department of Economic Affairs, on behalf of the Government of India, Shri Surendra Kumar, Principal Secretary, Water Resources Department on behalf of the Government of Odisha, and Mr Junaid Ahmad, Country Director, India on behalf of the World Bank.
iv. International Bank for Reconstruction and Development (IBRD), member of  World Bank Group will provide full amount of loan for 6-year grace period, and a maturity of 24 years.
About World Bank:
Motto: Working for a World Free of Poverty
Formation: July 1945
Headquarters: Washington, D.C
President: David Malpass
About Odisha:
Capital: Bhubaneswar
Governor: Ganeshi Lal
Chief Minister: Naveen Patnaik
National Parks: Bhitarkanika National Park ,Simlipal National Park
Dams: Hirakud Dam, Mandira Dam, Rengali Dam
New Development Bank (NDB) approves 2 projects of Brazil & India worth $ 800 million
On October 24, 2019, the New Development Bank (NDB)'s  Board of Directors has approved two projects namely, Fundo Clima Brazil National Climate Fund Project ($ 500 million )& Renewable Energy Sector Development Project ($ 300 million) with the loans totaling $ 800 million. Now the Bank's portfolio stands at 44 projects with loans aggregating to $ 12.4 billion.

Key points:
i. Fundo Clima Brazil National Climate Fund Project: It is undertaken by the Federative Republic of Brazil with the aim to capitalize Fundo Clima (a fund established in 2010 under the Ministry of Environment (MMA) to respond to the National Policy on Climate Change) to expand its on-lending operations to sub-projects focusing climate change mitigation and adaptation.
The loan given for urban mobility, waste treatment, renewable energy, energy efficiency under this project by NDB is expected to be fully committed by 2024….Click Here To Read More
IRDAI sets up an 8-member panel headed by S Sadagopan to evaluate applications filed under the Regulatory Sandbox(RS)
On October 25, 2019, Inorder to promote innovative ideas to foster growth in the insurance sector, an autonomous body tasked with regulating insurance industries in India. IRDAI (Insurance Regulatory and Development Authority of India), has formed an 8-member panel headed by the International Institute of Information Technology Bangalore (IIIT-B) Director S Sadagopan to evaluate applications filed under the Regulatory Sandbox (RS). The Committee will have a term of one year & meet whenever required.
Key points:
i.Applications:  From September 15, 2019, IRDAI has started receiving applications for Regulatory Sandbox from various areas of the insurance value chain including innovative insurance sales & servicing encompassing innovative technologies and products
ii. ToR: The terms of reference (ToR) of the panel will include the screening of applications received for the Regulatory Sandbox (RS), evaluating the test design of the proposed documents, Recommending applications for the experimentation, Assessment of the progress made during the course of experimentation & Evaluating the outcome of the experiments undertaken.
iii. Regulatory Sandbox (RS): It refers to live testing of new products/services in a secure & controlled regulatory environment, where the regulators can allow certain regulatory relaxations for the limited purpose of the testing.
iv. Other members : Prof H. K. Krishnamurthy Chief Research Scientist (Retd.) llSC, Bangalore ,Dr Shatrunjay Rawat Associate Professor lllT, Hyderabad ,Randip S Jagpal CGM (intermediaries) IRDAI ,V. Jayanth Kumar CGM (Life) IRDAI ,Y Priya Bharat CGM (Non-Life) IRDAI ,D. V S. Ramesh GM (Health) IRDAI ,S.P. Chakraborty GM (Actuary) IRDAI.
About IRDAI:
Headquarters : Hyderabad, Telangana
Chairman: Subhash Chandra Khuntia
IOB in association with Universal Sompo launches health care plus insurance policy
On October 25, 2019, A major public sector bank, Indian Overseas Bank (IOB)  in association with Universal Sompo General Insurance Company Ltd has launched co-branded health care plus insurance policy with a sum insured from Rs 50,000 – Rs 15 lakh through online platform for IOB customers  on real time basis.
Key points:
i. Customers can avail co- branded insurance at all IOB branches. Self, spouse, dependent children, dependent parents can be covered under this policy.
ii. The premium for this policy is charged as per the age of the proposer with no medical checkup up to the age of 50 years.
About IOB:
Founded :10 February 1937
Headquarters :Chennai, Tamil Nadu
MD & CEO :Karnam Sekar
Tagline: Good people to grow with
About Universal Sompo:
Founded: 2007
Headquarters: Mumbai,Maharashtra
Chairman: O N Singh
BUSINESS & ECONOMY
7 mining and metals companies partnered with WEF for responsible sourcing
On October 25, 2019, 7 mining and metals companies– Tata Steel, Antofagasta Minerals, Eurasian Resources Group Sarl, Glencore, Klockner & Co, Minsur SA and Anglo American/De Beers (Tracr) partnered with the World Economic Forum (WEF) to accelerate responsible sourcing of raw materials under the new 'Mining and Metals Blockchain Initiative'.
Key Points:
i. The new initiative will work towards experimenting, designing and deploying blockchain solutions.
ii. It aims to be a neutral enabler for the industry, addressing the lack of standardisation and improving efficiency.
About WEF:
♦ Motto: Committed to improving the state of the world
♦ Founded: January 1971
♦ Headquarters: Cologny, Geneva, Switzerland
♦ Executive Chairman: Klaus Schwab
Rajnath Singh approved the issuance of 2 OGELs for export of defence equipment and technologies
On October 24, 2019 the Union Defence Minister Shri Rajnath Singh approved for the issuance of 2 Open General Export Licences (OGELs) that allows export of certain defence equipment and technologies to select countries, thus enhancing ease of doing business and would also help achieve the defence ministry's target of reaching $26 billion in defence exports by 2025.

The licence would enhance ease of doing business and would also help achieve the defence ministry's target of reaching $26 billion in defence exports by 2025.

Belgium, France, Germany, Japan, South Africa, Spain, Sweden, UK, USA, Canada, Italy, Poland and Mexico are the countries under OGEL…Click Here To Read More
AWARDS & RECOGNITION'S
Justice Ruth Bader Ginsburg wins $1 million Berggruen Prize 2019 for philosophy and culture
On October 23, 2019, Los Angeles-based Berggruen Institute announced United States (US) Supreme Court Justice Ms. Ruth Bader Ginsburg, aged 86, as the winner of the $1 million Berggruen Prize 2019 for philosophy and culture. She won the award for her pioneering legal work towards gender equality and her support for the rule of law. The Berggruen Prize was first awarded in 2016 with the overt purpose of becoming a "Nobel prize for philosophy".
Indian cricketers Jasprit Bumrah & Smriti Mandhana win 7th Edition of Wisden India Almanack Cricketer of the Year 2019 award 
Indian cricketers Jasprit Bumrah & Smriti Mandhana won 7th Edition of Wisden India Almanack Cricketer of the Year 2019 award. They are the 2 Indians among the 5 winners, which were announced on October 25, 2019. The other 3 winners are Pakistan's Fakhar Zaman, Sri Lanka's Dimuth Karunaratne and Afghanistan's Rashid Khan.

Key Points:
i. Wisden India Almanack, an annual cricket publication, also featured the name of Indian cricketer Mayank Agarwal for his splendid performance in the Test match against South Africa in a recently concluded series.
ii.Smriti Mandhana became the third woman to win 'Cricketer of the Year', after Mithali Raj and Deepti Sharma…..Click Here To Read More
Jeff Bezos loses world's richest man title 2019 to Microsoft co-founder Bill Gates
On October 24, 2019, Bill Gates (63) in full William Henry Gates III,  an American business magnate, author, and Microsoft co-founder, has crowned the title of world's richest man 2019 by beating Jeffrey Preston Bezos (55), the founder & CEO (Chief Executive Officer) of the legendary e-commerce American company Amazon.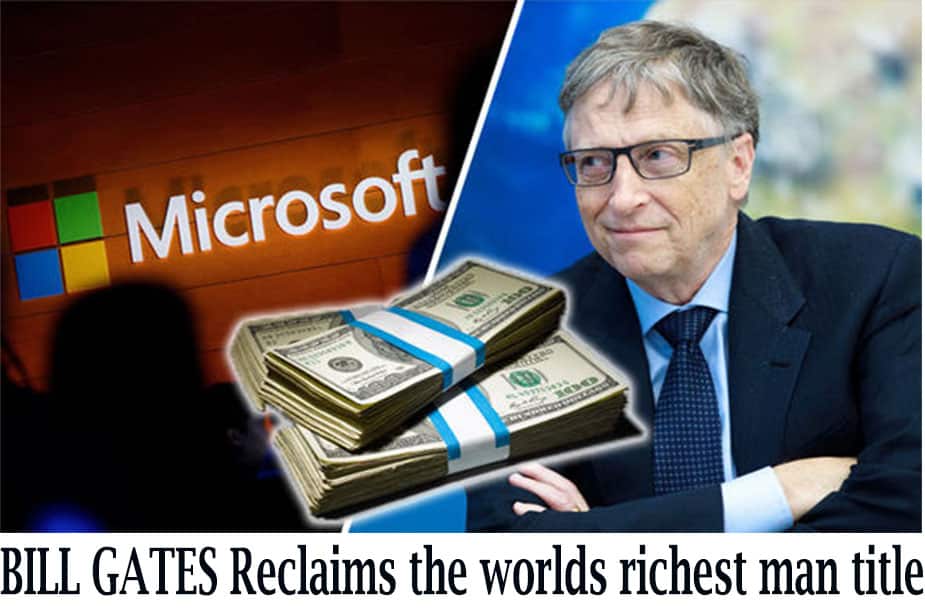 Key points:
i.Reason: After the third quarter (1 July – 30 September 2019) results, Amazon shares have fallen by 7%, after which Bezos' assets have come down to $ 103.9 billion. Number one Bill Gates's assets are valued at the US $ 105.7 billion.
ii. Replacement: In 2018, Bezos became the richest person, leaving behind Bill Gates, who has made his mark as the world's richest man for the last 24 years with the asset value worth $160 billion.
iii. Background: Gates was first included in Forbes 'list as the world's richest person in 1987, while Bezos was included in Forbes' list of America's 400 Richest in 1998.
About Microsoft:
Founded: April 4, 1975
Founders: Bill Gates, Paul Allen
Headquarters: Washington, U.S.
APPOINTMENTS & RESIGNATIONS
Shri Godavarthi Venkata Srinivas concurrently accredited as the next High Commissioner of India to the Republic of Gambia
On October 24, 2019, the present Ambassador of India to the Republic of Senegal, Shri Godavarthi Venkata Srinivas, has been concurrently accredited as the next High Commissioner of India to the Republic of the Gambia, with residence in Dakar, Senegal. The 1993 batch Indian Foreign Service(IFS) officer Shri Srinivas, has replaced Shri Partha Satpathy.
About Gambia:
It is a country in West Africa.

Capital-

Banjul.

Currency-

Gambian dalasi.
Mokgweetsi Eric keabetswe Masisi elected as President of the Republic of Botswana for a 5-year term
On October 25, 2019, Mokgweetsi Eric Keabetswe Masisi (58)  the 5th and current President of Botswana (interim), has won a 5-year term in Botswana's elections for President role which saw his ruling Botswana Democratic Party (BDP) attains the minimum 29 parliamentary seats required to form a government after securing more than 51 % vote.


Key points:
i. The process of counting for the remaining seats is still underway & the final tally will reflect the winners of the 57 national assembly seats and 490 local government representatives. About 931,000 of Botswana's 2.2 million people registered their vote in the parliamentary and local elections.
ii.Umbrella for Democratic Change (UDC) & and two other parties are struggling for the remaining seats in parliament.
iii. On April 1, 2018, Masisi was sworn in as the 5th President of Botswana after Ian Khama's resignation.
iv. The BDP has ruled the country since independence from Britain in 1966.
About Botswana:
Capital: Gaborone
Currency: Botswana pula
SCIENCE & TECHNOLOGY
Scientists discover new stable form of plutonium
On October 18,2019, Using the European Synchrotron Radiation Facility (ESRF) in Grenoble, France, an international team of scientists, led by the Helmholtz Zentrum Dresden-Rossendorf (HZDR), have discovered a new compound of plutonium which is solid and stable, and maybe a transient phase in radioactive waste repositories. This is published in the journal Angewandte Chemie as a Very Important Paper (VIP).
Key Points:
i.This new phase is named as Pu(V). The chemical name of Plutonium is Pu.
ii.This was discovered accidentally and features an unexpected, pentavalent oxidation state.
iii. HZDR is a German research laboratory in Dresden and member of the Helmholtz Association of German Research Centres.
India, US sign SoI to develop a range of warfighting technologies and systems during DTTI 2019 in New Delhi
On October 24, 2019, India and the United States (US) signed a joint Statement of Intent (SoI) to co-develop a range of cutting-edge warfighting technologies and systems for their militaries like virtual augmented reality (VAR), air-launched unmanned airborne systems (UAS), networked operations, brand new weapon and light-weight ammo (ammunition) designs. It was signed during the 9th meeting of the India US Defence Technology and Trade Initiative (DTTI) 2019 held in New Delhi.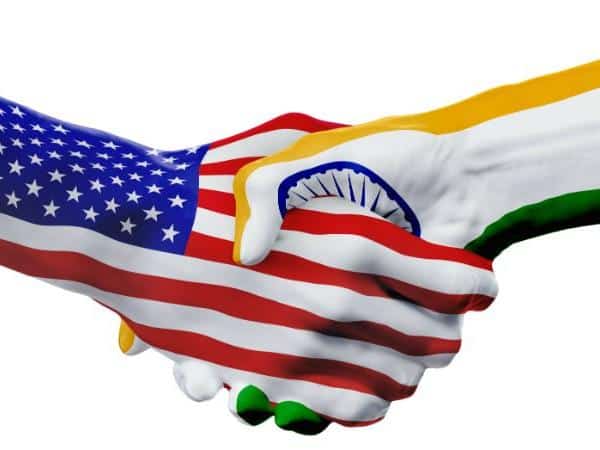 Key Points:
i. The US Under Secretary of Defense for Acquisition and Sustainment Mr. Ellen M Lord and India's Secretary for Defence Protection, Mr. Subhash Chandra co-chaired the meeting.
ii. Both nations will co-develop 3 specific projects in the near-term (6 months), 2 in the mid-term and 2 in the long-term.
iii. The first of the three "near-term" projects is an "air-launched, small UAS", which is a drone swarm; The second one is the "lightweight small arms technology" project and the third is in the field of "intelligence, surveillance, targeting and reconnaissance (ISTAR), a command and control software…Click Here To Read More 
ENVIRONMENT
Britain's Natural History Museum named Blind Beetle after climate activist Greta Thunberg
On October 25, 2019, Britain's 146-year-old Natural History Museum named a tiny, honey-coloured insect, blind and wingless beetle after climate activist Greta Thunberg (16). It measures less than one millimetre. It was discovered in the Kenyan capital Nairobi in the 1960s.
Key Points:
i.It's formal scientific name is Nelloptodes gretae and belongs to the Ptiliidae family of beetles which includes some of the smallest insects in the world.
ii.It was not named earlier.
SPORTS
13th Edition of ICC U19 Cricket World Cup 2020 to be held in South Africa 
On October 24, 2019, The International Cricket Council (ICC) announced that the 13th edition of ICC Under-19 (U19) Cricket World Cup 2020 will be held in South Africa from January 17- February 10, 2020. The JB Marks Oval in Potchefstroom will be the main venue. Benoni and Kimberley are the other host cities.
Key Points:
i.16 teams split into 4 groups (four teams in each) will take part in the tournament.
ii. Hosts South Africa will play their opening match at the Diamond Oval in Kimberley on 17 January, 2020 against Afghanistan. India will play its first match on January 19 against Sri Lanka at the Mangaung Oval in Bloemfontein.
iii. Nigeria and Japan will compete in their maiden ICC tournament.
iv.ICC head of events is Chris Tetley and tournament Director is Sivuyile Mqingwana.
v.India has won the title 4 times and they are the defending champions.
About ICC:
♦ Motto: Cricket for good
♦ Headquarters:  Dubai, United Arab Emirates
♦ Chairman:  Shashank Manohar
♦ CEO: Manu Sawhney
Prithvi Sekhar wins gold in 2nd Edition of World Deaf Tennis Championships 2019
The 2nd Edition of World Deaf Tennis Championships 2019 was held from October 12-19, 2019 in Antalya, Turkey. India's unseeded Prithvi Sekhar, aged 26, defeated third seed Jaroslav Smedek of the Czech Republic by 6-4, 6-3 points and clinched the men's singles title.

Key Points:
i. He has also won the men's doubles bronze medal with Prashanth Dasharath Harsambhavi.
ii. He is from Chennai and trained by coach Sureshkumar Sonachalam.
4th Edition of European Open 2019 held in Antwerp, Belgium
European Open 2019, the 4th edition of men's tennis tournament, was held from October 14-20, 2019 at the Lotto Arena in Antwerp, Belgium. It was a part of the Association of Tennis Professionals (ATP) World Tour 250 series of the 2019 ATP Tour. The prize money for the tournament was €635,750.
Key Points:
i.In Men's singles category, Scotland's Andy Murray defeated Switzerland's Stan Wawrinka and clinched the title. It was his first title after his hip surgery.
ii.In Men's doubles category, Germany's Kevin Krawietz and Andreas Mies defeated Rajeev Ram (United States) and Joe Salisbury (Great Britain) to clinch the doubles title.
Harika won Best Women's Player prize in FIDE Chess.com Grand Swiss tournament 2019
Grandmaster Harika Dronavalli, aged 28, won the Best Women's Player prize in FIDE (Fédération Internationale des Échecs or World Chess Federation) Chess.com Grand Swiss tournament 2019 held at the Comis Hotel & Golf Resort in Douglas, Isle of Man from October 10-21, 2019. The tournament was organized by IOM International Chess Limited with the total prize money of $433,000.
i.D. Harika is a three-time World Championship bronze medallist and a Padma Shri recipient (2019).
ii. She finished 83rd and was rated 2495. She received $10,000.
Karnataka clinched the 18th season of Vijay Hazare Trophy 2019-20 also known as the Ranji One-Day Trophy 
Karnataka clinched the 18th season of Vijay Hazare Trophy 2019-20 also known as the Ranji One-Day Trophy, a List A cricket tournament in India which was held from 24 September – 25 October 2019. The final match was held between Karnataka and Tamil Nadu and the match was called off due to rain and Karnataka was declared as winners by 60 runs via VJD method (Jaydevan System or Gokul Gurandi system). It is calculation of targeted scores. Final Match was held at M.Chinnaswamy Stadium in Bengaluru, Karnataka. It was the 4th title for Karnataka.

Key Points:
i.Karnataka's Abhimanyu Mithun took 5 wickets, including a hat-trick.
ii.This tournament was administered by the Board of Control for Cricket in India (BCCI).
iii. Karnataka's Devdutt Padikkal (609) scored the most runs while the most wickets were taken by Assam's Pritam Das and Madhya Pradesh's Gaurav Yadav (23 each).
OBITUARY
Veteran sports Journalist and author K R Wadhwaney passed away at the age of 90
On October 24, 2019, veteran sports journalist and author K R Wadhwaney passed away at the age of 90 at his residence in New Delhi due to old age ailments.

Key points
i.Born in Karachi (now in Pakistan), Wadhwaney later migrated to Lucknow after the India-Pakistan partition in 1947. After moving to Delhi in the 1960s, he worked as a sports journalist for 5 decades and then became a sports editor in the Indian daily newspaper, Indian Express. He had also authored 31 books on sports and other aspects.
Former Gujarat CM (13th) Dilip Parikh passes away in Ahmedabad
On October 25, 2019, Dilip Ramanbhai Parikh, Former Gujarat Chief Minister (CM) has passed away at a private hospital in Ahmedabad, Gujarat after a prolonged illness. He was 82.


i. Born in 1937 in Mumbai, Maharashtra, Parikh was the 13th Chief Minister of the state Gujarat from October 1997 – March 1998.
ii. At that time he was with the Rashtriya Janata Party (RJP) formed by Shankarsinh Vaghela, which was formed separately from the BJP(Bharatiya Janata Party).
iii. Parikh, an economics graduate from Elphinstone College, Mumbai, started his political career as a BJP MLA (Member of the Legislative Assembly) in the mid-1990s. He was an industrialist and has also been the President of the Gujarat Chamber of Commerce and Industry.
About Gujarat:
Capital: Gandhinagar
Governor: Acharya Devvrat
Chief minister: Vijay Rupani
STATE NEWS
Odisha launched SAP to make the state child marriage free by 2030
On October 24, 2019 the Odisha govt has launched a Strategic Action Plan(SAP) at a conference in the state organized on prevention of child marriage in Bhubaneswar,  Odisha. SAP, which is to be implemented between 2019-2024, will function with the support of UNICEF (United Nations Children's Fund) & UNFPA (United Nations Population Fund) to end child marriage in the state by 2030.

The conference on child marriage prevention was launched by the state's Women and Child Development Minister Tukuni Sahu.Draft plan was released on the occasion for the SAP management.

Key messages on Child marriage was also released by 'Tiki Mausi', the mascot of the Department of Women and Child Development.Click Here To Read More
AffairsCloud Ebook - Support Us to Grow