We are here for you to provide the important Recent and Latest Current Affairs October 21 2019, which have unique updates of Latest Current Affairs 2019 from all newspapers such as The Hindu, The Economic Times, PIB, Times of India, PTI, Indian Express, Business Standard and all Government official websites.
Our complete Current Affairs October 2019 PDF will help you to get more marks in Banking, Insurance, SSC, Railways, UPSC, CLAT and all State Government Exams. Also try our Latest Current Affairs Quiz and Current Affairs PDF which will be a pedestrian to crack your exams.
Useful Links:
Click here for Current Affairs October 20 2019
INDIAN AFFAIRS
Overview of Vibrant Goa Expo and Summit 2019 
The Vibrant Goa Global Expo and Summit 2019 (VG GES 2019) was conducted from October 17-19, 2019 at Goa University, Taleigao, Goa. The summit was inaugurated by Chief Minister of Goa Shri PramodSawant, in the presence of all high officials. The key focus of the summit was to make development in areas such as innovation, sustainability, industries, technology, youth and skill development, knowledge sharing and networking.
The department of Information and Technology(DoIT) of the Goa govt signed 2 Memorandum of Understandings (MoU) with the Software Technology Parks of India (STPI) to establish a start-up centre .Another MoU was signed to set up an IT park at Dona Paula, Goa.
DRDO signed 30 licensing agreements for Transfer of Technology (ToT) with 16 Indian companies.
Inorder to promote business ventures in Goa, the state CM announced signing of 17 MoUs………………….Click here to Read more
Mr Prahlad Singh inaugurates CCRT e-portal and YouTube Channel at the event " Digital Bharat Digital Sanskriti" in New Delhi
On October 21, 2019, Union Minister of State (MoS) for Culture & Tourism (Independent Charge) Mr Prahlad Singh inaugurated CCRT e-portal and YouTube Channel with support from Routes 2 Routes, during the event "Digital Bharat – Digital Sanskriti" at the Centre for Cultural Resources and Training (CCRT) Head Quarter located at Dwarka, New Delhi. The event was organised by Rashtriya Centre for Cultural Resources and Training under the Ministry of Culture.
Key Points:
i. He released a book titled "Dewas Ki Sanskritik Parampara" written by Shri Jeevan Singh Thakur, published in the series "Untold Tales of India's Cities" by CCRT.
ii. A brief presentation of the film 'Rahas', produced by CCRT based on Rasalila in Chhattisgarh and directed by Shri Sunil Shukla was showcased.
About CCRT:
♦ Established: 1979
♦ Director: Rishi Kumar Vashist
Two-day Sudarshan Chakra Vahini war exercise 2019 of Indian Army held at Jaisalmer, Rajasthan
On October 20, 2019, A 2 day long Sudarshan Chakra Vahini war exercise 2019 of the Indian Army commenced at Jaisalmer field firing range, Rajasthan. The army showcased its strength regarding Agni Missile and artillery.
i. Artillery, Arms and mechanized forces, Army air defence and helicopters of army aviation, endogenously manufactured light helicopter Rudra and self-propelled artillery gun system K-9 vajra had participated in the exercise.
About Indian Army:
♦ Chief of Army Staff: General Bipin Rawat
♦ Motto: Service Before Self
♦ Headquarters: New Delhi
Col. Chewang Rinchen Setu/Bridge inaugurated in Ladakh by Defence Minister Rajnath Singh
On October 21, 2019, Defence Minister Mr Rajnath Singh inaugurated Col. Chewang Rinchen Setu/Bridge over River Shyok, connecting Durbuk and Daulat Beg Oldie in Eastern Ladakh. The Bridge, which is 1400 feet span, is constructed by the Project Himank of Border Road Organization (BRO) and is at an altitude of 14,650 feet in the forward area of the Ladakh region (Proposed union territory from October 31, 2019). Its cost is Rs 100 crores.
Key Points:
i. It is built between strategic Karakoram and Chang Chenmo ranges as "Extra Wide Bailey Bridge". It is the country's highest permanent bridge. It is located at 45km from India's border from China
ii. The 430-metre bridge was completed within 15 working months using 6900 cubic meters of concrete and 1984 metric tons of steel using Micro Piling Technology.
iii. It is named in honour of Late Colonel Chewang Rinchen (1931-1997), 2 time Maha Vir Chakra (MVC) awardee (1948 & 1971), who was a highly decorated officer in the Indian Army from Ladakh. He was also awarded Sena Medal (1962) and was known as the Lion of Ladakh for his valour and courage. In total, 6 Indians have won MVC, the second-highest Indian gallantry decoration, twice.
iv. The Minister felicitated Dr Phunsog Angmo, daughter of Col Rinchen, for the contribution made by her father to India.
v. Other members present: Chief of Army Staff General Bipin Rawat, General Officer Commanding-in-Chief, Northern Command Lt Gen Ranbir Singh, Director General BRO Lt Gen Harpal Singh, Ladakh Member of Parliament Shri Jamyang Tsering Namgyal and other senior officers of Army, BRO and Ministry of Defence were present on the occasion.
About BRO:
♦ Parent Organization: Ministry of Defence
♦ Formed: 7 May 1960
♦ Headquarters: New Delhi
INTERNATIONAL AFFAIRS
The Annual Meetings of the Boards of Governors of the WBG & IMF 2019 held in Washington DC, US
The Annual Meetings of the Boards of Governors of the World Bank Group (WBG) & International Monetary Fund (IMF) 2019 was held in Washington, DC, United States (US) from October 14- 20, 2019. It included the meetings of the Development Committee, the International Monetary and Financial Committee, the Group of Twenty (G20), the Group of Twenty-Four (G24), and various other constituencies.
Key Points:
i. Indian delegation: It was led by the union finance minister Mrs Nirmala Sitharaman. She was accompanied by Mr. Shaktikanta Das, Governor of the Reserve Bank of India (RBI); Secretary Economic Affairs, Mr Atanu Chakraborty; and other officials.
ii. The 2021 Annual Meetings of the World Bank Group (WBG) and the International Monetary Fund (IMF) will take place in Marrakech, Morocco, in October 2021………………………Click here to Read more
Overview of third G20 Okayama Health Ministers' Meeting 2019 in Japan
The 3rd G20 (Group of 20) Okayama Health Ministers' Meeting for the year 2019 was held in Okayama City, Japan from October 19-20, 2019. From Indian side, Union minister of health and family welfare, Science and technology and Earth Science Shri Harsh Vardhan attended the meet.
During the meeting the Union minister of health and family welfare, Science and technology and Earth Science Shri Harsh Vardhan shared the vision of Universal Health Coverage(UHC). Special vision for projected 20% of elderly population in India by 2050 was also discussed.
Achievement of Universal Health Coverage, Response to population aging, Management of health risks, Health security management including antimicrobial Resistance (AMR) and its containment were the key focus of the meeting…………………….Click here to Read more
Sri Lanka removed from Grey List of FATF
On October 19, 2019 the Island Nation Sri Lanka was removed from the "grey list" of international terror financing watchdog FATF (Financial Action Task Force).
Key points
i.Sri Lanka was subjected to review in October 2016 of the International Cooperation Review Group (ICRG) of FATF to assess the progress of Anti Money Laundering (AML)/Combating the Financing of Terrorism(CFT). In 2017, it was identified in the "Grey List".
i. It was removed from the grey list during the five-day plenary concluded in Paris on October 18, 2019, as it made significant progress in addressing AML/CFT deficiencies
About FATF:
Founded- July 1989.
Headquarters- Paris, France.
FATF was established to combat money laundering, terrorist financing and other related threats to the integrity of the international financial system.
India ranked 7th in IP filings: WIPO's world intellectual property indicators 2019 report
On October 16, 2019, According to "World Intellectual Property Indicators (WIPI) 2019" report for 49 countries released by the United Nations World Intellectual Property Organisation (WIPO), India has emerged as a top 10 nation (ranked 7th ) in the ranking of the total (resident and abroad) IP (Intellectual Property) filing activity by origin & its patent filings rose to 7.5% to 3,473 in 2018.
Key points:
i. TM &ID:  India witnessed more than 20% growth in trademark (™ ) filing, whereas it saw a 13.6% rise in respect of industrial design (ID) filing activity.Domestic filing for patents has increased from 22% in 2014 to 34% in 2019 in India.
ii. Global growth: Globally the patent applications grew by 5.2 %. Trademark filing activity amounted  to 14.3 million,an increment of 15.5%. Industrial design filing activity totalled 1.3 million.
iii. Top nation: China ranked 1st in the chart IP filings 2018 accounts for over 50% including patent, trademarks and design. It received about 160,400 more filings in 2018 as against 2017.
China has been followed by US (United States) witnessed a 1.6% fall in patent filings in 2018, which is the 1st decline for the country in the previous decade. But it saw increment in trademark filing activity by 4.3 %.
v. Asian region: Asia has been emerging as the global hub for intellectual property applications. It received two-thirds (66.8%) of all applications filed worldwide in 2018 ,an increase from 50.8% in 2008.
About WIPO:
Formation: 14 July 1967;
Headquarters :Geneva, Switzerland
Director-General :Francis Gurry
China Sam Group signs deal to lease Tulagi Island in the Solomons Central Province 
State-owned China Sam Group signed a strategic cooperation agreement with Solomons' Central Province to lease Tulagi Island and the surrounding islands for the development of the special economic zone (SEZ). It was signed by the Chinese State Councillor and Foreign Minister Wang Yi and Solomon Islands Foreign Minister Jeremiah Manele at the Great Hall of the People in Beijing, China on October 9, 2019.
i. Tulagi island has a natural deep-water harbour. It is about two square kilometres (0.8 square miles) with a population of 1,200.
United Nations World Food Programme (UNWFP) launches its 2nd global cinema campaign "Feed Our Future" in Mumbai, Maharashtra
On October 21, 2019, In a bid to raise awareness and take steps against hunger and malnutrition in India,  the food-assistance branch of the United Nations (UN) and the world's largest humanitarian organization, United Nations World Food Programme (UNWFP) has launched a 2nd cinema advertisement campaign 'Feed Our Future' in Facebook's Mumbai office, Maharashtra with support from UFO Moviez India Limited ,an Indian digital cinema distribution network.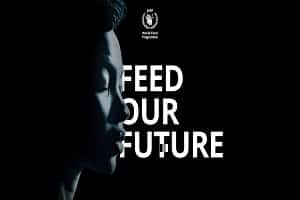 Key points:
i. The 2nd  awareness campaign aims to build on 2018 results of WFP among those people who saw the ad and raised more than half a million dollars through online giving by using UNWEP's  'ShareTheMeal donation app', an app against global hunger which allows users to make small donations to specific WFP projects and track its progress.
ii. The campaign launch event followed by a panel discussion with celebrities like Nandita Das noted filmmakers Anubhav Sinha and Neeraj Ghaywan and TV(Television) host Mini Mathur.
About WFP:
Formation: 19 December 1961
Headquarters: Rome, Italy
Executive Director: David Beasley
BANKING & FINANCE
SBI cards launched first contactless mobile payment facility 'SBI Card Pay' for credit card holders
On October 17, 2019, A payment solutions provider in India SBI (State Bank of India) Cards & Payments Services Ltd, has launched first of its kind new contactless mobile payment facility 'SBI Card Pay', which allows users to present payments through mobile phones at Near Field Communication (NFC)-enabled Point of Sales (POS) machines using Host Card Emulation (HCE) technology. The service is for credit card cardholders.
Key points:
i. Payment solution: This is part of the SBI Card mobile app, which will provide great convenience to customers. For this, there will be no need to keep a credit card nearby and insert a PIN (Personal Identification Number).
ii. Benefits: With this, customers will be able to manage their credit card accounts and make contactless payments through just one app.
iii. Desired transaction limit: SBI Card will allow Pay customers to set limits on every transaction and daily transaction. Currently, apps based on host card emulation allow limits of up to Rs 2,000 per transaction and up to Rs 10,000 transactions per day, making limited use of this feature.
iv. Mandate: In order to use SBI Card Pay, cardholders will have to register their card one-time on the latest version of the SBI Card mobile app.
After registering the card, users have to unlock their phone and bring it to the POS terminal to complete their payment.
v.  This facility has been launched on the Visa platform and will work on all versions ahead of any Android 4.4 version.
About SBI card:
Founded: October 1998
Headquarters: Gurugram, Haryana
CEO: Hardayal Prasad
It has a subscriber base of about 9 million and occupies about 17% market share.
AWARDS & RECOGNITIONS
Vice President Shri Venkaiah Naidu presented 'Most Eminent Senior Citizen Award' to former Attorney General, Shri K. Parasaran in New Delhi
On October 20, 2019,  the Vice President of India Shri Venkaiah Naidu presented the 'Most Eminent Senior Citizen Award' for the year 2019 to Shri K. Parasaran (92), former Attorney General of India in New Delhi on the occasion of Elder's Day celebration organized by Age Care India (organisation for the welfare of elders).
Key points
i. Shri Parasaran is referred to as Pitamaha of the Indian law council bar. He was awarded the Padma Bhushan in the year 2003 and Padma Vibhushan in the year 2011.
ii. Members present: Former Governor of Jammu & Kashmir, Shri NarinderNathVohra, the President of Age Care India, Dr. Kartikeyan and other officials were present on the occasion.
SCIENCE & TECHNOLOGY
China unveils new commercial carrier rockets codenamed the Smart Dragon family & Tenglong liquid-propellant rocket
On October 21, 2019, China Rocket, commercial space wing of China Academy of Launch Vehicle Technology (CALT), unveiled its new generation of commercial carrier rockets codenamed the Smart Dragon (SD) family, and a Tenglong liquid-propellant rocket which is a cluster of solid-fuelled rockets. These new Long rocket series can carry up to 1.5-tonne payload. With this launch, it gears up to compete with India to attract the lucrative global space launch market as India has already launched a record-breaking 104 satellites into orbit (96 belong to the United States).
Key Points:
i. The SD rocket family consists of the SD-1, -2, -3 launch vehicles.
ii. The first model of the SD family, the SD-1 with a carrying capacity of 200 kilograms is expected to carry out 20 launch missions annually. It completed its maiden flight on August 17, 2019.
iii. The SD-2 with carrying capability of more than 500 kilograms and SD-3 with a payload of more than 1.5 tonnes into space, are scheduled to make their first flights in 2020 and 2021 respectively.
iv. Tenglong rocket is expected to make its maiden flight in around 2021. The launch cost for each kilogram of payload is within USD 5,000.
v. China has plans to set up its own permanent space station by 2022.
World's oldest known natural pearl 'Abu Dhabi Pearl' discovered at a Neolithic site on Marawah Island, Abu Dhabi, UAE
On October 21, 2019, an 8,000-year-old world's oldest natural pearl named 'Abu Dhabi Pearl' was discovered at a Neolithic site on Marawah Island, Abu Dhabi, United Arab Emirates (UAE). It was found in the floor of a room discovered during excavations and the layers from which the pearl came have been carbon-dated to 5800-5600 BC (Before Christ), during the Neolithic period. It was discovered by the archaeologists of the Department of Culture and Tourism – Abu Dhabi (DCT Abu Dhabi).
Key Points:
i. It will be shown for the first time in the exhibition "10,000 years of Luxury" opening on October 30, 2019, housed at Zayed National Museum, Louvre Abu Dhabi, UAE1. The exhibition will close on February 18, 2020.
ii. Before this discovery, the earliest known pearl in the UAE came from a Neolithic site in Umm Al Quwain.
OBITUARY
Dhyan Chand Awardee, legendary wrestler Dadu chougule passes away in Kolhapur, Maharashtra
On October 20, 2019, Maharashtra's legendary wrestler & Dhyan Chand Awardee, Dadu Chougule passed away in Kolhapur, Maharashtra due to heart attack. He was 73.
i. Chougule was associated with Motibaug Talim after starting wrestling as a child. Motibaug Talim is considered to be one of the oldest akharas/ or places for practicing wrestling in Kolhapur.
Chougule, who trained with veterans like Ganpatrao Andhalkar and Balu Bire, took prestigious titles like Maharashtra Kesari (twice in 1970 &1971), Rustom Hind Kesari and Mahan Bharat Kesari in 1973. His son vinod too won the Hind Kesari title.
iii. He was also awarded the prestigious Dhyan Chand Award for lifetime achievement in sports in 2018. He won a silver medal in the 1974 Commonwealth Games held in New Zealand.
iv. The Government of Maharashtra honoured him with 'Shivchattrapati Puraskar'.
BOOKS & AUTHORS
PM unveiled a book titled "Bridgital Nation" written by Shri N Chandrasekaran and Ms. Roopa Purushottam in New Delhi
On October 20, 2019, the Prime Minister (PM) of India, Shri Narendra Modi unveiled a book titled "Bridgital Nation" in New Delhi, where the first copy of the book was presented to Shri Ratan Tata. The book is written by Natarajan Chandrasekaran, Chairman of Tata Sons and Ms. Roopa Purushothaman, chief economist & head of policy advocacy of Tata Sons.
Key points
i. About the book: The cutting edge digital tools that can act as a bridge between aspirations and achievements is the main focus of the book and hence the term 'bridgital'. It helps in achieving 'SabkaSaath, SabkaVikas'.
About Sabka Saath, Sabka Vikas:
Sabka Saath, Sabka Vikas means everybody's company will help in everybody's growth. It was the vision created by the Modi govt in 2014. In May 2019, he coined new slogan namely "sabka sath, sabka vikas, aur ab sabka vishwas (together with all, development for all, and now trust of all)".
"Dark Fear, Eerie Cities: New Hindi Cinema in Neoliberal India" by Sarunas Paunksnis released
On October 18, 2019 a new book titled "Dark Fear, Eerie Cities: New Hindi Cinema in Neoliberal India" authored by Sarunas Paunksnis, professor at Kaunas University of Technology, Lithuania was released.  The book published by Oxford University Press portrays the emergence of Hindi cinema in the early 21st century.
Key points
i. The book which has 5 chapters focuses the film forms on urban life and culture of the new middle class, as well as pessimism, violence, and fear.
IMPORTANT DAYS
Global Iodine Deficiency Disorders (IDD) Prevention Day observed on October 21, 2019
The Global Iodine Deficiency Disorders(IDD) Prevention Day also known as World Iodine Deficiency day is observed annually on October 21. The aim of this day is to create awareness on iodine deficiency which leads to many health problems and also on the adequate use of iodine in day to day life.
Key points
i. Steps taken by India: In 1986, govt. of India adopted a policy decision with the goal of Universal Iodization of Salt. It also launched the National Goitre Control Programme (NGCP) in 1962 which was renamed as National Iodine Deficiency Disorders Control Programme (NIDDCP) in 1992. Goitre (swelling of neck) is caused due to deficiency in Iodine.
ii. The aim of NIDDCP is to bring the IDD prevalence below 5% in the country and also to ensure 100% consumption of adequately iodized salt (15ppm).
61st Edition of National Police Commemoration Day 2019 observed on October 21
61st Edition of National Police Commemoration Day was observed on October 21, 2019, to pay homage to the CRPF (Central Reserve Police Force) personnel who were killed by the Chinese Army in 1959.
Key Points:
i. Background: On 21st October 1959, Chinese Army personnel opened fire and threw grenades at the police party of 20 personnel in which 10 policemen died, 7 were taken as prisoners and the remaining 3 escaped.
ii. In January 1960, during the Annual Conference of Inspectors General of Police of States and Union Territories (UTs), it was decided to mark this day as the National Police Commemoration Day.
iii. This year's annual observance marked a Parade at the Naigaon Police Ground, Mumbai; Indira Gandhi Municipal Stadium, Vijayawada, Andhra Pradesh.
iv. On this occasion, the Chief Minister of Andhra Pradesh YS Jagan Mohan Reddy announced weekly offs for police in the state. It is given for the first time in India.
National Police Commemoration Day in Guwahati:
Union Minister of State (MoS) for Home Affairs, Mr G. Kishan Reddy presided over as the chief guest on the occasion of National Police Commemoration Day in Guwahati which was organized by the Assam Police. He witnessed the 'Smriti Parade'. The minister and other officers laid wreaths at the Memorial column.
STATE NEWS
Subha dutta, Bengali daily 'Bartaman' editor passes away in Kolkata, West Bengal
On 21st October 2019, Subha Dutta, editor of Bartaman, a leading Bengali daily newspaper, has passed away at a private hospital in Kolkata, West Bengal after a brief illness. She was 67. She hailed from Kolkata.
i. Subha took over as the newspaper's editor after her brother Barun Sengupta, the founding editor of Bartaman died in 2008.
ii. She was associated with the weekly supplement of the publication before taking charge as a chief editor.
AffairsCloud Ebook - Support Us to Grow