We are here for you to provide the important Recent and Latest Current Affairs 29 November 2019, which have unique updates of Latest Current Affairs 2019 events from all newspapers such as The Hindu, The Economic Times, PIB, Times of India, PTI, Indian Express, Business Standard and all Government official websites.
Our Current Affairs November 2019 events will help you to get more marks in Banking, Insurance, SSC, Railways, UPSC, CLAT and all State Government Exams. Also try our Latest Current Affairs Quiz and Monthly Current Affairs PDF which will be a pedestrian to crack your exams.
Click here for Current Affairs November 28 2019
INDIAN AFFAIRS
UNDP launched Accelerator Lab in New Delhi, India to tackle pollution
O n November 28, 2019 the United Nations Development Programme (UNDP) launched Accelerator Lab in India to work on tackling pollution. The laboratory will be housed in the UNDP India office in New Delhi and has partnered with Atal Innovation Mission (AIM) of the Indian govt.
Key Points:
i.The laboratory will also address on issues like sustainable water management and client-resilient livelihoods. It also aims to make faster progress in meeting the ambitious Sustainable Development Goals (SDGs) of the UN by 2030.
ii.After launching the accelerator lab, the UNDP India organised a #DateForDevelopment matchmaking platform aimed at connecting local innovators with development practitioners.
iii.Accelerator lab:The Accelerator Lab is an innovative initiative by the UNDP, Germany and Qatar, to find 21st century solutions to today's complex new challenges. The labs are located in various countries like Iraq, Jordan, Argentina, Colombia, Serbia, Nepal, Mexico and Vietnam.
About United Nations Development Programme(UNDP):
Founded- 22 November 1965.
Headquarters- New York, United States(US).
Administrator- Achim Steiner.
Overview of 39th India International Trade Fair 2019 held  in New delhi
The 39th edition of the India International Trade Fair 2019 (IITF-2019) was held from November 14-27, 2019. It was inaugurated by the Union Minister of Road Transport & Highways and Micro Small and Medium Enterprises(MSME) Shri Nitin Gadkari in New Delhi. The fair was organised by the India Trade Promotion Organisation (ITPO).
Partner & focus country: The partner country for the trade fair was Afghanistan. The focus country was the Republic of Korea. The focus states of the fair were Bihar and Jharkhand.
Theme: The theme for the year 2019 is "Ease of Doing Business". The theme was inspired by India's rise in the ease of doing business rank for the year 2019. In 2019 it was ranked at 63rd position from 142nd rank in 2014.
Key Points:
i.MSME contribute up to 29% of India's exports and has generated over 1 crore employment.
ii.Participants: Participants from various countries like Australia, UK, Iran, Bhutan, China, Indonesia, Turkey, and Vietnam attended the fair.
iii.Members present: Minister of State for Commerce & Industry Shri Som Parkash and other officials were present in the event….Click here to Read More
Delhi becomes 1st in India to host 10th Commonwealth Youth Parliament
The 10th edition of the Commonwealth Youth Parliament (#CYP10) was held in New Delhi, for the first time in India, from November 25-27, 2019. It was hosted by Commonwealth Parliamentary Association (CPA) and the Delhi Legislative Assembly.
Aim: The objective of the #CYP10 was to enhance the youth and introduce them to a professional sphere to assume a position in public office.
Key Points:
i.Over 40 Commonwealth youth delegates aged 18 to 29 years attended the CYP10.
ii.Members present: Shri Ram Niwas Goel, the Speaker of the Delhi Assembly; Shri Arvind Kejriwal, Chief Minister of Delhi; Hon. Emilia Monjowa Lifaka, Member of Parliament(MP), Chairperson of the CPA International Executive Committee and Deputy Speaker of the National Assembly of Cameroon; and the chief guest: Shri Om Birla, Speaker of the Lok Sabha, were present in the event.
iii.Commonwealth Youth Parliament (CYP) represents nine CPA Regions. They are Africa; Asia; Australia; British Islands and Mediterranean; Caribbean, Americas and Atlantic; Canada; India; Pacific; South-East Asia.
About New Delhi:
Governor- Anil Baijal.
Deputy Chief Minister- Manish Sisodia.
Republic Summit 2019 India's moment – Nation First held in New Delhi
The two days event of Republic Summit 2019 India's moment – Nation First was held on November 26th and 27th at Taj Palace, New Delhi. The theme of the summit was "India's Moment Nation First".
Key Points:
i.On day 1, the summit saw the presence of Prime Minister Narendra Modi for a session "India's Moment", where he stated the transformation of India from 'Nation wants to know' to Nation First'.
ii.On Day 2, Union Home Minister Amit Shah attended the summit for a session "One India – Firm Resolve".
iii.An honoring ceremony was also conducted for the heroes who showed courage in guarding the nation.
Other Participants: Inspirational & influential speakers ranging from politics to Bollywood including Anil Kapoor, Kangana Ranaut, Arnab Goswami, Sri Sri Ravi Shankar, among others.
Defence Acquisition Council (DAC) approved the procurement of weapons and equipment worth Rs 22,800 crore
On 28th November 2019, Defence Acquisition Council (DAC), chaired by Defence Minister Rajnath Singh approved the procurement of weapons and equipment worth Rs. 22,800 crore.
List of procurements approved by DAC:
i.Airborne Warning and Control System (AWACS) India aircraft
This aircraft is set to be procured after the successful indigenous Airborne Early Warning and Control (AEW&C) programme. The mission system and sub-systems for these aircraft would be indigenously designed, developed and integrated by Defence Research and Development Organisation (DRDO).
ii.Long Range Maritime Reconnaissance (LRMR) Anti-Submarine Warfare P8I aircraft
This aircraft is inducted for Indian Navy.This would strengthen the Navy's capabilities for maritime coastal surveillance, Anti-Submarine Warfare (ASW) and Anti-Surface Vessel (ASV) strike.
iii.Twin Engine Heavy Helicopters (TEHH)
Twin Engine Heavy Helicopters (TEHH) is to be procured for the Indian Coast Guard.It will help to prevent maritime terrorism, terrorist infiltration via sea routes, as well as search and rescue operations.
iv.Thermal imaging night sights for assault rifles
In order to promote "Make in India" Initiative, DAC approved indigenous design, development and manufacturing of thermal imaging night sights for assault rifles.
Shri G. Kishan Reddy inaugurates 1st International Conference on "Landslides Risk Reduction and Resilience-2019" organized by NIDM in New Delhi
On 28th November, 2019 Union Minister of State for Home Affairs, Shri G.Kishan Reddy inaugurated 1st International Conference on "Landslides Risk Reduction and Resilience-2019" in New Delhi.The first of its kind conference was organized by National Institute of Disaster management (NIDM).
Objective:
The Objective of the conference was to bring all stakeholders together to discuss/ useful knowledge, experiences, information and innovations for landslides risk reduction and resilience at national and international levels.
KeyPoints:
i.This conference is a new initiative for reducing the damage caused by landslides & develop a road map towards landslide risk reduction and resilience via networking, collaboration and coordination amongst different stakeholders.
About National Institute of Disaster management (NIDM):
Formed– 1995
Executive Director- Manoj Kumar Bindal
INTERNATIONAL AFFAIRS
2019 Global Diplomacy Index: India ranks 12th in holding diplomatic posts, China tops
On November 27, 2019, the 2019 Global Diplomacy Index was launched by Sydney(Australia) based Lowy Institute. The index was about the statistics, marking how the world's diplomatic networks are expanding and shrinking. As per the index, India ranked 12th position among 63 countries for having diplomatic posts across the world. The list was topped by China.
Report:
i.China overtook the United States(US) in 2019 with 276 embassies and consulates worldwide, which is three more than the US. Thus US was ranked second in the list followed by France, Japan, and Russia in the 3rd,4th and 5th place respectively.
ii.India: As of 2019, New Delhi currently has 123 embassies and high commissions and 54 consulates globally. It is to be noted that India had 120 embassies and 52 consulates in 2017….Click here to Read More
40th UNESCO General Conference held in Paris, France from Nov 12-27 2019
On November 27, 2019, the Union Minister of Human Resource and Development(MHRD) Shri Ramesh Pokhriyal 'Nishank' addressed the 40th UNESCO General Conference in Paris held from November 12-27,2019. The United Nations Educational, Scientific and Cultural Organization (UNESCO) general conference discussed the future of multilateralism in the rapidly changing world.
EI and UNESCO launch 1st Global Framework of Professional Teaching Standards:
1st Global Framework of Professional Teaching Standards was launched at the UNESCO General Conference on 16 November by Education International (EI) and UNESCO, in the presence of education ministers, EI member organizations and policy experts. The framework was a result of the participatory process to respond to the right of educators to be at the table when education policy decisions are made….Click here to Read More
BANKING & FINANCE
GoI & ADB inked $451 Million Loan to enhance Power Connectivity in Tamil Nadu
On November 28, 2019, Asian Development Bank (ADB) and the Government of India signed a $451 million loan agreement to strengthen power connectivity between the southern and northern parts of the Chennai–Kanyakumari Industrial Corridor (CKIC), a part of the East Coast Economic Corridor (ECEC), in Tamil Nadu.  ADB is acting as the lead partner of the Government of India for developing ECEC.
Signatories to the loan agreement:
The agreement was signed by Mr. Sameer Kumar Khare, Additional Secretary (Fund Bank and ADB), Department of Economic Affairs in India's Ministry of Finance, and Mr. Kenichi Yokoyama, Country Director of ADB's India Resident Mission…..Click here to Read More
ECONOMY & BUSINESS
Aditya Birla Finance Ltd (ABFL)-1st company to list commercial papers (CPS) on exchanges
On November 28, 2019, Aditya Birla Finance Ltd (ABFL), the NBFC arm of Aditya Birla Capital became the first company to list its commercial papers on the stock exchanges with value date of November 28 and maturity date on February 7, 2020. The move followed the new framework of Bombay Stock Exchange (BSE) and National Stock Exchange of India (NSE) for listing of commercial papers (CPs) to broaden the investors' participation in such securities.
Companies, NBFCs (Non-Banking Financial Company), other entities with a net worth of at least Rs 100 crore and any other security specifically allowed by Reserve Bank of India (RBI) are eligible to list commercial papers.
What are commercial papers?
They are unsecured money market instrument issued in the form of a promissory note and transferable between Primary Dealers (PDs) and the All-India Financial Institutions (FIs). They are issued at a high value. These can be issued for maturities ranging from minimum of seven days and a maximum of one year from the date of issue.
About ABFL:
i.It is a non-banking finance company (NBFC) with a long-term credit rating of AAA (stable) from both ICRA as well as India Ratings. It is led by Kumarmangalam Birla.
ii.Managing director and CEO: Rakesh Singh
AWARDS & RECOGNITIONS  
'Real time Billionaires list 2019 of Forbes' – Mukesh Ambani becomes the 9th richest person in the world
On 28th November 2019, Mukesh Ambani became the 9th richest person in the world according to the Real time Billionaires list 2019 released by Forbes. Ambani reached the 9th position after Reliance Industries Limited reached a Market Capital (m-cap) of Rs.10 lakh crore and net worth of 60.5 billion Dollars.
Key Points:
i.Jeff Bezos owner of Amazon, Bernard Arnault and family, CEO(LVMH) and Bill Gates, co-founder and former head of Microsoft take the top three places with a net worth of 113, 107.9 and 107.4 billion Dollars respectively.
ii. Ambani is in advance to both the Google Founders Larry Page and Sergey Brin. Larry Page and Sergey Brin had a net worth of 59.6 and 57.5 billion Dollars and hold the 10th and 11th place of The World's Richest Person respectively.
iii. Ambani is also ahead of Francoise Battencourt Meyers and family Owner of L' Oreal, Michael Bloomberg, CEO of Bloomberg, Jack Ma, Founder of Alibaba Group and Jim, Alice and Rob Walton of Walmart.
About Forbes:
Country- United States
Language- English
First issue- September 15, 1917
Highlights of 50th edition of IFFI held in Goa 20th-28th Nov 2019      
The 50th edition of the International Film Festival of India(IFFI) was held in Goa from November 20-28, 2019. Bollywood actor Amitabh Bachchan and Kollywood actor Rajinikanth together announced the 50th edition of the IFFI open, in presence of Union Minister for Information & Broadcasting(MoIB) Shri Prakash Javadekar and other officials. The festival opened with the Italian film 'Despite the Fog' directed by Goran Paskaljevic. The key highlights of the IFFI, one of the oldest film festivals of Asia, are as follows,
During the inauguration of the festival Rajinikanth was conferred with the 1st ever instituted 'Icon of Golden Jubilee Award' for his outstanding contribution to Indian cinema. French actress Ms. Isabelle Anne Madeleine Huppert was conferred with the Lifetime Achievement Award.
Secretary of MoIB Shri Amit Khare launched NFAI (National Film Archive of India) calendar 2020.
Hi-tech digital, interactive and multimedia exhibition named [email protected] was launched during the festival.
IFFI was awarded the ICFT-UNESCO Fellini medal 2019.
IFFI 2020 and 2021 which will be the 51st and 52nd edition respectively will be a tribute to legendary filmmaker of India Satyajit Ray….Click here to Read More
APPOINTMENTS & RESIGNATION  
Uddhav Bal Thackeray President of Shiv Sena sworn in as 19th Chief Minister (CM) of Maharashtra
On 28th November 2019, Uddhav Thackeray sworn in as the 19th Chief Minister(CM) of Maharashtra by Governor Bhagat Singh Koshyari preceding Devendra Gangadharrao Fadnavis along with six other cabinet members at the Shivaji park Mumbai.
Key Points:
i.The six cabinet members who took oath along with Uddhav Thackeray include Eknath Shinde and Subhash Desai from Shiv Sena, Jayant Patil and Chhagan Bhujbal from NCP (Nationalist Congress Party) and Balasaheb Thorat and Nitin Raut from the Congress part.
ii.The ceremony was attended by political leaders like DMK (Dravida Munnetra Kazhagam) chief MK. Stalin, Madhya Pradesh (MP) CM Kamal Nath, Senior Congress leaders Kapil Sibbal, Abhishek Manu Sanghvi and Ahmed Patel, NCP (Nationalist Congress Party) Chief Sharad Pawar, Ajit Pawar and Maharashtra Navnirman Sena (MNS) chief Raj Tackeray. The ceremony also included industrialist RIL (Reliance Industries limited) chairman Mukesh Ambani, Raymond boss Gautam Singhania and actors Milind Gunaji and Amol Kolhe.
iii. The BJP (Bharatiya Janata Party) won 105 seats, Shiv Sena (56), NCP (54) and Congress (44) seats in the election of 288 members Maharashtra Assembly.
About Maharashtra:
Governor- Bhagat Singh Koshyari
Capital- Mumbai
National parks- Chandoli National Park, Gugumal National Park, Sanjay Gandhi National Park, Navegaon National Park.
Former RBI deputy governor HR Khan appointed as 1st chairman of micro-finance panel
On November 29, 2019, Former Deputy Governor of Reserve Bank of India (RBI),  Harun Rashid Khan has been appointed as the first chairman of the steering committee of the Code for Responsible Lending (CRL) in micro-credit. Members of the steering committee include Harsh Shrivastava of MFIN (Microfinance Institutions Network), P Satish of Sa-Dhan, Srinivas Bonam of IndusInd Bank and Sonia Krishnankutty of L&T Finance among others.
About Code for Responsible Lending (CRL):
i.In September 2019, lenders engaged in micro-lending including large banks have come together to form CRL to safeguard their loan asset by preventing over-leveraging of micro borrowers.
ii.It was launched by MFIN and Sa-Dhan, an RBI-recognised association of MFIs, along with Finance Industry Development Council (FIDC), an association of NBFCs (Non-Banking Financial Company).
iii.It specifies that not more than two NBFC-MFIs lend to a specific borrower, but there is no cap on the number of banks lending to the same borrower.
iv.RBI set the lending limit for NBFC-MFIs to Rs 1.25 lakh per borrower.
v.RBI also defines a microfinance customer as a person who has annual household income of Rs 1 lakh in rural India and Rs 1.6 lakh in urban India.
vi.CRL committee: The CRL is to be guided and supervised by a steering committee representing banks, SFBs (Small Finance Banks), NBFC-MFIs, NBFCs and industry associations under an eminent independent chair. Therefore, HR Khan has been appointed as its 1st chair.
          ENVIRONMENT
Trachischium apteii – New Snake species found in Arunachal Pradesh
A new species of snake named Trachischium apteii was found in the Tally Valley Wildlife Sanctuary, Arunachal Pradesh and was published in Comptes Rendus Biologies journal. Trachischium apteii commonly called 'Slender Snakes' is a non-venomous burrowing snake well known for its heat-sensing system.
Key Points:
i.Trachischium apteii was named in honour of Deepak Apte renowned marine Biologist and Director of BNHS (Bombay Natural History Society).
ii.The snake was discovered by associates Harshal Bhonsle from BNHS, Gaurang Gowande from Pune's Fergusson College and Zeeshan Mirza from NCBS (National Centre for Biological Sciences).
About BNHS (Bombay Natural History Society):
Founded- 15 September 1883
Headquarters- Mumbai
 NCBS (National Centre for Biological Sciences):
Established- 1992
Director- Satyajit Mayor
SPORTS
Belgium holds the Top Spot in the year-end FIFA/Coca-Cola World Ranking 2019 for men; India 108th
Belgium holds its top spot in the FIFA (Fédération Internationale de Football Association)/Coca-Cola World Ranking rankings 2019 after winning all ten games. India takes the 108th place losing four places in accordance with the September 2019 rankings. Japan takes the 28th place replacing Iran and becomes Asia's highest-ranking team, Senegal takes the 20th place becoming Africa's top team and FIFA World Cup host for the year 2019 and 2020, Qatar takes the 55th place after winning the qualifying game for the 2023 Asian Cup.
Top 5 FIFA rankings as of 28 November 2019:
| | |
| --- | --- |
| Country | Rank |
| Belgium | 1 |
| France | 2 |
| Brazil | 3 |
| England | 4 |
| Uruguay | 5 |
About FIFA:
Founded- 21 May 1904
Headquarters- Zurich, Switzerland
President- Gianni Infantino
Official languages- English, French, German, Spanish
OBITUARY
Yasuhiro Nakasone former Prime Minister (PM) of Japan dies at 101
On 29th November 2019, Yasuhiro Nakasone former Prime Minister of Japan died at 101 in Tokyo, Japan. Yasuhiro Nakasone is from Takasaki, Japan, well known for his friendship with Ronald Reagan former president of the United States (US) their friendship was widely called the 'Ron and Yasu' friendship.
Key Points:
i.Yasuhiro Nakasone served as the Prime Minister (PM) of Japan from 1982 to 1987, he was also the President of the Liberal Democratic Party (LDP), Japan and a member of the House of Representatives for more than 50 years.
ii.He was the first Japanese PM to pay an official visit to South Korea, a Country that has been colonized by Japan between 1910 and 1945.
iii. He became the oldest living former state leader when he turned 100 on the 27th of May 2018.
About Japan:
Capital- Tokyo
National language- Japanese
Emperor- Naruhito
Prime Minister- Shinzo Abe
Clive James, Australian Journalist, writer and critic dies at 80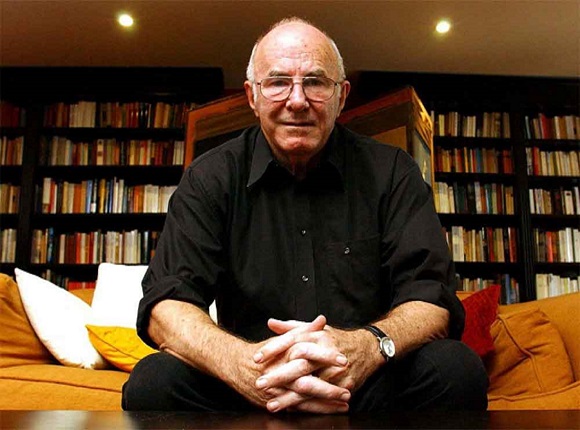 On 24th November 2019, Clive James, Australian Journalist, writer and critic dies at 80 in Cambridge England. Clive James was born in Kogarah, New South Wales, Australia as Vivian Leopold James and lived in the United States (US). Clive James was diagnosed with Leukaemia and emphysema, and he suffered kidney failure in 2010.
Key Points:
i.Clive James was made a member of the AO (Order of Australia) in 2013, he was appointed as the CBE (Commander of the Order of the British Empire) in 2012, he was elected as a fellow of the (RSL) Royal Society of Literature in 2010 and he was also an honorary member of Pembroke college and he also received Honorary Doctorates from the Universities of Sydney and East Anglia.
ii.He was awarded the Philip Hodgins Memorial Medal for Literature in 2003 and was honoured with a special award for his 50 year career in the 2015 BAFTA (British Academy of Film and Television Arts).
Famous Books written by Clive James:
Unreliable Memoirs
Cultural Amnesia: Notes in the Margin of My Time
Sentenced to Life
Latest Readings
Falling Towards England: Unreliable Memoirs
Clive James' Reliable Essays
IMPORTANT DAYS
International Day of Solidarity with the Palestinian people observed on 29th November 2019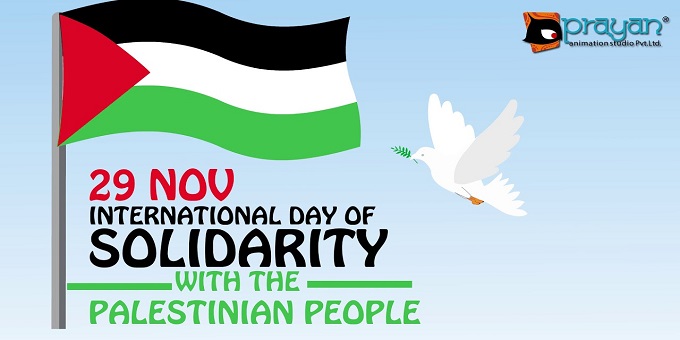 The International day of Solidarity with the Palestinian people is observed every year on 29th November by the United Nations. The day is observed to remember the struggle of Palestinian people to achieve Independence and Sovereignty.
Key Points: 
i.The observance was adopted in the year 1947 and established in 1977 by the United Nations General Assembly (UNGA) under the United Nations General Assembly adopted Resolution 181 (II) also known as the Partition Resolution
ii.The day is observed by conducting a variety of events that explains the solidarity with the Palestinians by Government officials, Educators and Civil Society organizations.
iii. A meeting is held every year at the United Nations headquarters in New York and the United Nations offices in Geneva and Vienna to mark the day.
[su_button url="https://affairscloud.com/current-affairs-2019/november/" target="self" style="default" background="#2D89EF" color="#FFFFFF" size="5″ wide="no" center="no" radius="auto" icon="" icon_color="#FFFFFF" text_shadow="none" desc="" download="" onclick="" rel="" title="" id="" class=""]Click Here to Read Current Affairs November 2019[/su_button]
AffairsCloud Ebook - Support Us to Grow