We are here for you to provide the important Recent and Latest Current Affairs 11 February 2020, which have unique updates of Latest Current Affairs 2020 events from all newspapers such as The Hindu, The Economic Times, PIB, Times of India, PTI, Indian Express, Business Standard and all Government official websites.
Our Current Affairs February 2020 events will help you to get more marks in Banking, Insurance, SSC, Railways, UPSC, CLAT and all State Government Exams. Also try our Latest Current Affairs Quiz and Monthly Current Affairs PDF which will be a pedestrian to crack your exams.
Date-Wise Current Affairs February 2020 PDF(Content & Q&A) for Paid Users – Click Here to Know More
Click here for Current Affairs February 9 & 10 2020
NATIONAL AFFAIRS
India to host 13th COP of the Convention on the Conservation of Migratory Species of Wild Animals in Gujarat
On February 10,2020, The Union Cabinet Minister for the Ministry of Environment, Forest and Climate Change and for the Ministry of Information and Broadcasting Shri Prakash Keshav Javadekar announced that the 13th Conference of Parties (COP) of the Convention on the Conservation of Migratory Species (CMS) of Wild Animals, an Environment Treaty Supported by United Nations Environment Programme (UNEP) is going to hosted by India at Gandhinagar in Gujarat, from 17th – 22nd February 2020.
i.India unveils the logo and Mascot for the 13th CMS COP 2020, logo is to Portray Important Migratory Species in India like Amur falcon, Humpback Whale and Marine Turtles, and the Great Indian Bustard (Gibi) is chosen as official Mascot.
ii.The theme for the CMS COP 13 in India is, "Migratory species connect the planet and we welcome them Home".
iii.It is stated that India is going to discuss about the Inclusion of Asiatic Elephant and Great Indian Bustard in the CMS Appendix for concerted action on CMS COP 13….Click here to Read More
First 'Jerusalem-Mumbai Festival' will be held in Mumbai on Feb 15 & 16, 2020
The first "Jerusalem-Mumbai Festival" will be held in Chhatrapati Shivaji Maharaj Vastu Sangrahalaya Museum, Mumbai, Maharashtra on February 15 & 16, 2020.The festival is being organised by the Jerusalem municipality in collaboration with the Consulate General of Israel in Mumbai and the Federation of India-Israel Chamber of Commerce.
AIM:Jerusalem-Mumbai  festival provides special links between two cities and also to promote ties between India and Israel and creates a platform for cooperation among artists, tourism, cinema.
Key Points:
i.Famous Israeli cinema,The Mossad, will be screened at the festival in the presence of the movie director Alon Gur Arye.
ii.In the festival chefs IIan Garusi from Jerusalem and Amninder Sandhu from Mumbai will demonstrate special fusion meals.
iii.On February 15, 2020, a special gala event will be held in the presence of Amit Deshmukh, Maharashtra Minister of Culture and Jerusalem municipality Mayor Moshe Lion.
iv.The two day festival will promote artistic cooperation in the fields of culture, such as culinary art, music and dance.
v.Jerusalem municipality has also done collaborations in cities like Prague (Czech Republic), Moscow (Russia) and Brussels (Belgium) with its tradition to expose young artists to different cultures.
About Maharashtra:
Capital- Mumbai.
Chief Minister (CM)- Uddhav Bal Thackeray.
Governor- Bhagat Singh Koshyari.
Five day 11th edition of the Biennial Mega Defence Exhibition "DefExpo 2020" held in Lucknow, UP from Feb 5 – 9, 2020
The 11th edition of DefExpo-2020, organized by Department of Defence Production, Ministry of Defence with a support of Government of Uttar Pradesh (UP) was held in Lucknow, Uttar Pradesh (UP) for the first time from 5th to 9th Feb 2020. It's main theme was "India: The Emerging Defence Manufacturing Hub" with focus on "Digital Transformation of Defence". This expo is also termed as "Mahakumbh of defence manufacturing companies". The last two days of the expo was opened for public.
It was inaugurated by Prime Minister Narendra Modi and attended by Union Defence Minister and Local MP Rajnath Singh, Minister of State for Defence Shripad Yesho Naik, UP Governor Anandi Ben Patel, Chief Minister Yogi Adityanath and many ministers of state government.
The DefExpo is a flagship biennial event of the Ministry of Defence, Government of India. To make it a perfect affair, DefExpo App was released by Raksha Mantri Rajnath Singh on December 27, 2019. The main features of the app were to inform, engage and feedback.
1st India-Africa Defence Ministers Conclave 2020 held in Lucknow, UP
As a part of DEFEXPO INDIA, 1st ever India Africa Defence Ministers Conclave (IADMC) 2020 was held in Lucknow, UP on February 06, 2020. It was a run-up to India Africa Forum Summit (IAFS) IV. A Joint Declaration – "Lucknow Declaration", was adopted as an outcome document of the Conclave.
5th India-Russia Military Industrial Conference (IRMIC) in Lucknow; 14 MoUs signed
On Feb 6 2020, the 5th India-Russia Military Industrial Conference (IRMIC) was held on the sidelines of the ongoing Def Expo 2020 in Lucknow. The conference was co-chaired by Dr. Ajay Kumar, Defence Secretary from the Indian Side and Mr. Oleg Ryazantsev, Deputy Minister of Industry and Trade of Russian Federation. During the conference, 14 memorandum of understanding (MoU) were signed between Indian and Russian companies under the Make in India initiative.
UK-India Defence Industry Forum held in Lucknow, UP
On Feb 7, 2020, during the UK-India Defence Industry Forum, the UK India Business Council (UKIBC) and the Society of Indian Defence Manufacturers (SIDM) signed a MoU to forge closer defence ties between the two countries. The MoU was signed on sidelines of the ongoing DefExpo 2020 by the Vice Chair of UKIBC Richard McCallum and Rear Admiral A K Verma IN (Retd.), Principal Adviser, SIDM.
Bandhan, DefExpo 2020: The MoU signing ceremony
Bandhan, a ceremony for signing of MoUs, launch of products and major announcements, was presided by Raksha Mantri Rajnath Singh. This expo saw the signing of largest number (over 200) of Memorandum of Understanding (MoUs), Transfer of Technology (ToTs), and product launches. There were 124 MoUs between DPSUs (Defence Public Sector Undertakings), private and global defence manufacturing companies….Click here to Read More
INTERNATIONAL AFFAIRS
India-UK joint Military EX: Ajeya Warrior to be conducted in Salisbury plains, UK
Fifth Edition of Joint Military Exercise between Indian Army and United Kingdom(UK) Army AJEYA WARRIOR-2020 will be conducted at Salisbury Plains, United Kingdom(UK) from February (13 to 26) 2020. 120 Army Individuals each from Indian and United Kingdom Armies will participate in this Exercise and the Next Edition will be conducted in India, vice-versa.
Key points:
i.The Main Aim of this Exercise is to conduct Joint Training Operations with High number of Soldiers and also giving Special Importance on Counter Terrorists operation in Urban and Semi Urban Areas.
ii.Training on handling of Modern Weapon Systems and Equipment and Simulator based Training have also been Planned.
iii.Army Individuals who are all participating would share their Experience on various counter Terrorist operations and operating procedures in the past and it will promote defence co-operation and will improve Inter-operability between both the Armies.
Defence Exercise between India and United Kingdom:
i.Konkan- In the field of Navy
ii.Ajeya Warrior – In the field of Army
iii.IndraDhanush – In the field of Air force.
About United Kingdom:
Capital- London (largest city)
Currency- Pound Sterling
Prime Minister- Boris Johnson
Constituent Countries- England, Scotland, Wales and Northern Ireland.
India stands 17th on a list of countries at risk of importing coronavirus, Thailand tops: Study
On February 10, 2020, According to a mathematical model for the expected global spread of the coronavirus developed by the researchers at Germany's Humboldt University and Robert Koch Institute, India is at number 17 on the list of countries at risk of importing novel coronavirus (nCoV) that originated in China's Wuhan area in December 2019.
Key Points:
i.The top 5 countries at risk of importing coronavirus cases include: Thailand, Japan, South Korea, Hong Kong, Taiwan, USA (United States of America).
ii.The "relative import risk" for India was found to be 0.219 %, while for Thailand it is 2.1 %.
iii.So far 3 coronavirus infections have been reported in India. All three patients are in Kerala. In terms of Indian airports, the status of Indira Gandhi International Airport in New Delhi is the most dangerous.It is followed by number of airports such as Mumbai, Kolkata, Bengaluru, Chennai, Hyderabad and Kochi.
iv.The study has been published in the highly-regarded peer-reviewed academic journal,Science Magazine.
About Coronavirus:
It is large family of viruses that cause illness ranging from the common cold to more severe diseases. This virus transmits between humans and spread more rapidly leading to death. Previously this virus was reported in animals alone. Symptoms: Coronaviruses symptoms range from common cold to more severe diseases such as the Middle East Respiratory Syndrome (MERS-CoV) and Severe Acute Respiratory Syndrome (SARS-CoV).
BANKING & FINANCE
PFRDA doubles minimum net worth for pension fund managers to Rs 50 cr from Rs 25 cr
The Pension Fund Regulatory and Development Authority (PFRDA), the regulator of the National Pension System (NPS), has doubled the minimum net worth criterion for pension fund managers to ₹50 crore from the ₹25 crore stipulated earlier. Now, pension funds are on par with mutual funds which have to meet a minimum net worth requirement of ₹50 crores, under SEBI (Securities and Exchange Board of India) rules.
Other Provisions:
i.Provision has also been made for licenses to have indefinite validity. Earlier, the licenses of pension fund managers were granted for a period of 5 years. But now, the license will remain valid until cancelled by the regulator.
ii.A pension fund or its sponsor cannot acquire equity stake in another pension fund. Existing pension funds that have such cross holdings can continue with the same but cannot increase them without the permission of the regulator.
About PFRDA
It is a pension regulator of India.
Establishment– 23 August 2003
Headquarters– New Delhi
Chairperson– Pankaj Jain
RBI grants 5-year CRR relief to banks for lending to auto, housing, MSMEs
On February 10, 2020, In a major step to boost the credit growth, the Reserve Bank of India (RBI) has eased Cash Reserve Ratio (CRR) requirement of commercial banks for 5- years.So now the banks would not be needed to maintain the cash reserve ratio (CRR) for 5- years on their deposits for the amount equivalent to loans lent to automobiles, residential housing, and micro, small and medium enterprises (MSMEs) between 31 Jan-31 July, 2020 from their net demand and time liabilities (NDTL) for maintenance of the CRR.
i.The banks can get first such exemption will be started on 14 February, 2020 for 6 months till July 31, 2020. However, the net demand and time liabilities (NDTL) will be calculated as of January 31, 2020.
ii.This move will help boost lending activities towards needy sectors & make loans cheaper to these particular segment….Click here to Read More
ECONOMY & BUSINESS
BSNL, Air India and MTNL saw highest losses for 3rd consecutive year, ONGC most profitable: DPE survey
On February 11, 2020, According to "Public Enterprises Survey 2018-19", which measures the annual economic condition of all central PSUs(public sector undertakings), ONGC(Oil and Natural Gas Corporation), Indian Oil Corporation(IOC) and NTPC(formerly known as National Thermal Power Corporation Limited) were the top three PSUs with profits in 2018-19.
At the same time, BSNL(Bharat Sanchar Nigam Limited), Air India and MTNL (Mahanagar Telephone Nigam Limited) saw the highest losses for the third consecutive year.
i.The survey has been prepared by Department of Public Enterprises (DPE)under the Ministry of Heavy Industries & Public Enterprises.
ii.Th e top three profitable public sector companies i.e. ONGC, IOC and NTPT have 15.3 %, 9.68 % and 6.73 % share in the total profits earned by all profitable central public sector companies….Click here to Read More
AWARDS & RECOGNITIONS     
Overview of 92nd Academy awards 2020 (Oscars 2020) held in Los Angeles, US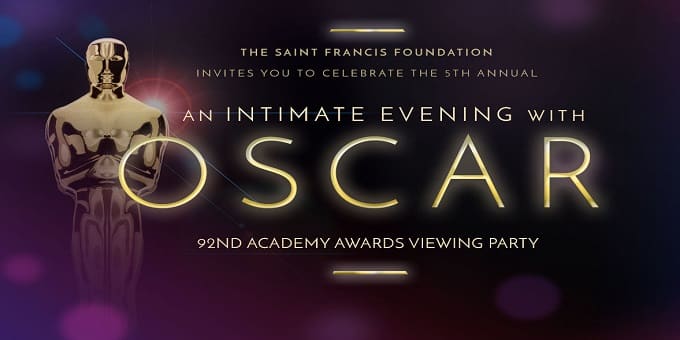 On February 10, 2020, 92nd Academy Awards ceremony 2020 (commonly known as Oscars), presented by the Academy of Motion Picture Arts and Sciences (AMPAS), honored the best films of 2019 was held at the Dolby Theatre in Hollywood, Los Angeles, California, United States(US).
i.The ceremony was hosted by hosted by actor and singer Billy Porter, award-winning journalist and talk show host Tamron Hall, supermodel Lily Aldridge and film critic Elvis Mitchell.
ii.American actor, producer, and environmentalist Joaquin Rafael Phoenix (45) clichéd the best actor trophy for his performance in "Joker", whereas American actress ,Renée Kathleen Zellweger (50) won the best actress for "Judy".
AMPAS presented Academy Awards in 24 categories and the list of the winners is as follows:….Click here to Read More
Indian hockey players Lalremsiami & Vivek sagar wins FIH women and men's rising star of year 2019
On February 11, 2020, Indian professional hockey player Lalremsiami (19) from  Mizoram was voted the best FIH(International Hockey Federation) Women's Rising Star of the Year 2019.
At the same time, Indian team's midfielder Vivek Sagar Prasad (19) was selected as the best FIH Men's Rising Star of the Year 2019.
Key Points:
i.Lalremsiami defeated Argentina's Julieta Jankunas and the Netherlands' Frederique Matla, who finished second and third respectively & received 40 % of the vote. She made her debut in 2017 in a test series against Belarus.
ii.Prasad won the award, beating Argentina's Maico Casella and Blake Govers of Australia, who finished second and third respectively. Sagar garnered a total of 34.5 % of the vote. Sagar became the 2nd youngest player to represent the country during the four-nation invitational tournament at the age of 17 in January 2018. He was also part of the silver medal winning team in the Sultan Azlan Shah Cup in 2019.
About FIH/ International Hockey Federation:
Headquarters– Lausanne, Switzerland
President– Narinder Dhruv Batra
Founded– 7 January 1924
13th edition of ESPNcricinfo Awards 2019: England's Eoin Morgan named captain of the year
On February 10, 2020  ESPNcricinfo (sports news website) announced the 13th edition of the Annual ESPNcricinfo Awards 2019. Eoin Joseph Gerard Morgan was named as the 'captain of the year' for leading England to win the World Cup Title against New Zealand.
Key Points:
i.Ben Stokes was awarded the 'ODI (One Day International) batting performance of the year'.
ii.The awards were presented under 12 categories & selected by a jury comprising former cricketers, ESPNcricinfo senior editors, writers & global correspondents.
iii.The jury was comprised of former cricketers such as Ian Chappell, Ajit Agarkar, Daniel Vettori, Mark Butcher, Michael Hussey, Daryll Cullinan, Russel Arnold, Shahriar Nafees, Isa Guha, Snehal Pradhan and Peter Borren etc.,
iv.The ESPNcricinfo awards recognize the best individual batting and bowling performances in cricket over the year….Click here to Read More
 SCIENCE & TECHNOLOGY
DRDO developing a new ballistic missile Pranash with striking range of 200km
On February 09, 2020, The Defence Research and Development Organization (DRDO) is developing Pranash, a new 200Km strike range ballistic missile which will be the advanced version of Prahaar, with the strike range of 150Km. Pranash is a single stage solid propellant surface-to-surface missile.
About Prahaar:
i.Prahaar is a short range Ballistic missile having a strike range of 150 Km and it can carry the nuclear warheads up to 200Kg. It is a solid propellant surface to surface missile which can travel at the speed of Mach 2.
Ministry of Coal (MoC) launched Web Portal for Star Rating of Mines in India
On February 10, 2020 The Ministry of Coal (MoC) launched a web portal for star rating of coal mines, to promote green, safe and sustainable mining practices. Union Minister of Coal & Mines Shri Pralhad Joshi launched the web portal in New Delhi, India.
Key Points:
i.The web portal enables all operational coal mining across India for self-rating and Coal Controller's Organization (CCO), will evaluate and award star rating.
ii.Star rating CCO: The mines that score from 91 to 100% will get 5 star, 81 to 90% 4 star, 71 to 80% 3 star, 61 to 70% 2 star, 41 to 60% 1 star and mines that score from 0 to 40% will get No star on the portal based on star rating policy of Coal Mines of India.
iii.The star rating policy is based on 50 evaluation parameters in Opencast Mines & 47 parameters in underground mines under 7 category: Mining Operations Related & Environment related parameters, Adoption of Technologies: Best Mining Practices, Economic performance, Rehabilitation & Resettlement related parameters, Worker related Compliance & safety & security related parameters.
iv.Shri Anil kumar jain, Coal Secretary and Shri Vinod kumar Tiwar, Additional Secretary were also present on the occasion.
About Ministry of Coal:
Headquarters- New Delhi, India.
Union Minister- Shri Pralhad Joshi.
Pralhad Joshi Constituency- Dharwad, Karnataka.
SPORTS
India boxers bags 5 medals at 64th "Bocskai Istvan Memorial" boxing 2020 held in Debracen, Hungary
On February 8, 2020, Indian boxers has clichéd 5 medals (4 silver, 1 Bronze) at  the 64th "Bocskai Istvan Memorial" ,an International Boxing Tournament for Elite Men and Women in 2020 held in Debracen, Hungary from February 2-8, 2020.
Indian winners:
[su_table]
| | | | |
| --- | --- | --- | --- |
|  S.No. |  Name | Category |  Medal |
| 1 | Gaurav Chauhan | 91 Kg | Silver |
| 2 | Jyoti Gulia | 51 Kg | Silver |
| 3 | Manisha | 57 Kg | Silver |
| 4 | PL Prasad | 52 Kg | Silver |
| 5 | Sachin | 57 Kg | Bronze |
[/su_table]
Key Points:
i.The Hungarian Boxing Association organized the tournament,which  was held in the following weight categories: Men[ Fly (52 kg) Feather (57 kg) Light (63 kg) Welter (69 kg) Middle (75 kg) Light Heavy (81kg) Heavy (91 kg) Super Heavy (above 91 kg)] Women [Fly (51 kg) Feather (57 kg) Light (60 kg) Welter (69) Middle (75 kg)].
About Hungary:
Capital– Budapest
Currency– Hungarian forint
President– János Áder
Prime Minister– Viktor Orbán
National snooker championship 2020 in Pune, Maharashtra: Aditya Mehta & Vidya Pillai wins men and women's title
Indian former professional snooker player, Aditya Mehta (34) & Vidya Viswanathan Pillai (42) have won their men & women's title respectively in Indian National Billiards & Snooker Championship 2020 held at PYC Hindu Gymkhana in Pune , Maharashtra from 11 January – 09 February 2020.
Key Points:
i.Aditya Mehta, who represented the Petroleum Sports Promotion Board (PSPB),has defeated several-time world champion Pankaj Advani with 6-2 scores and won the title.
ii.While, in the women's snooker finals, Karnataka's Vidya Pillai defeated Amee Kamani of Madhya Pradesh with 3-2 scores. This is the 10th National Snooker title of Pillai.
iii.The tournament was organised by Billiards and Snooker Association of Maharashtra (BSAM) and PYC Hindu Gymkhana, was held in 12 categories, including sub-junior boys and girls, junior boys and girls, senior men and women.
President of BSAM- Rajan Khinvasara
Mondo Duplantis breaks pole vault world record with 6.17m jump
On February 9, 2020 Armand Mondo Duplaints, 20 years old, American-born Swedish pole vaulter, broke the World record of frenchman Renaud Lavillennie. Mondo Duplaints jumped a height of 6.17 meters on his 2nd attempt at the World Athletics Indoor Tour meeting in Torun, Poland.
Duplaints was born on 10 November 1999, at Lafayette, Louisiana, United States (US).
Renaud Lavillennie's, french-player, record was 6.16 meters in February 2014 in Donetsk, Ukraine.
Key Points:
i.About Mondo Duplantis: Mondo Duplantis won the silver medal at 2019 World Championships and won gold medal at the 2018 European Championships with a height of 6.05 meters.
ii.He also won gold when he was 15 years old in the boy's pole vault at the World Youth Championships in 2015.
iii.Duplantis was coached by his father Gerg Duplantis, talented US pole vaulter and his mother, Helena, former heptathlete & volleyball coach in Sweden.
IMPORTANT DAYS
International Day of  Women and Girls in Science was observed on February 11, 2020
International Day of Women & Girls in Science  was observed on 11th February, 2020. The day was celebrated to achieve equal participation & access to womens and girls in science.
Theme: "Investment in Women and Girls in Science for Inclusive Green Growth".
The theme aims to encourage women and girls to opt for science.
Key Points:
i.According to UNESCO (United Nations Educational, Scientific & Cultural Organization) data (2014 – 2016), only around 30% of female students select STEM (Science, Technology, Engineering & Mathematics) -related fields in higher education.
ii.Globally, female students enrolment is particularly low in ICT (Information & Communications Technology)- 3 %, natural science, mathematics and statistics- 5 %and in engineering, manufacturing and construction- 8%.
iii.The United Nations General Assembly (UNGA) adopted a resolution A/RES/70/212 on December 2015, declaring Feb.11 as the International Day of Women & Girls in Science.
World Unani Day was observed on February 11, 2020
World Unani Day was celebrated on February 11, 2020, since 2017. The day marks the birthday of great Unani scholar and social reformer "Hakim Ajmal Khan".
Defence Minister Shri Rajnath Singh was the chief guest of the 4th Unani day function organized by AYUSH (Ayurveda, Yoga & Naturopathy, Unani, Siddha and Homeopathy) Ministry, New Delhi, India.
Key Points:
i.Objective: The main objective of the day is to spread awareness about health care delivery through the Unani system of Medicine through its preventive and curative philosophy.
ii.About Hakim Ajmal Khan: Ajmal khan was born on 11th February 1868. He was a Unani physician, noted freedom fighter, Unani medical educationist & founder of scientific research in the Unani system of Medicine.
iii.He was one of the founders of Jamia Millia Islamia University in New Delhi, India.
iv.About Unani Medicine: Unani medicine was introduced in India by the Arabs & Persians around the 11th century. It originated in Greece and the foundation was laid by Hippocrates.
STATE NEWS
Haryana Government launched 'Reading Mission'
On February 10, 2020 Kanwar Pal, Haryana education minister, launched 'Reading Mission- Haryana' to inculcate reading habits among students.
Key Points:
i.The mission has been launched based on the Central Government's "Reading Mission -2022" & aims to address the lost glory of reading books.
ii.About Reading Mission: Book review sessions will be organized by students once a month in educational institutions & 45 minute mass- reading programme will be held on 4th saturday of every month.
About Haryana:
Capital- Chandigarh.
Chief Minister(CM)- Manohar Lal Khattar.
Governor- Satyadev Narayan Arya.
Bhupesh Baghel inaugurated Gaurela-Pendra-Maewahi as the 28th district of Chhattisgarh
On February 10, 2020 Bhupesh Baghel, Chief Minister (CM) of Chhattisgarh, inaugurated Gaurela-Pendra-Maewahi as the 28th district of the state. The new district, carved out of Bilaspur, has 3 tehsils (taluq) & 3 development blocks namely Gaurela, Pendra and Marwahi.
Key Points:
i.The new district comprises 166 gram panchayats, 222 villages and two nagar panchayats with an area of 1,68,225 hectares.
ii.Bhupesh Baghel, CM also inaugurated offices of the collector and superintendent of police in the new district & approved Rs 18 crore for development works.
iii.State Assembly Speaker Charandas Mahant, Dharamlal Kaushik (Leader of Opposition), former CM Ajit Jogi were present on the occasion.
About Chhattisgarh:
Capital- Raipur.
Districts- 28.
Chief Minister (CM)- Bhupesh Baghel.
Governor- Anusuiya Uikey.
Cauvery Delta Region to be declared as Protected Agricultural Zone by TN Govt
On February 10,2020, Chief Minister of Tamil Nadu Edappadi K. Palaniswamy announced that Cauvery delta regions in Tamil Nadu is going to declared as a protected Special Agricultural Zone(SAZ), He also added that special team will be formed to produce special law to make the Delta region as a Protected Zone.
Key points:
i.Districts like Thanjavur, Tiruvarur, Nagapattinam and Delta regions of Trichy, Karur, Ariyalur, Cuddalore and Pudukkotai are included in the Protected Zone.
ii.Only Agro based Industries are allowed in the Protected Zone.
About Tamil Nadu:
Capital- Chennai
Governor- Banwarilal Purohit
National Parks(NP)- Gulf of Mannar Marine NP, Guindy NP, Mudumalai NP, Mukurthi NP.
 AC GAZE
Sophie Devine becomes 1st cricketer to hit 5 successive 50-plus scores in T20 International
New Zealand captain Sophie Devine has become the first international cricketer to score five consecutive 50-plus scores in T20I cricket, surpassed Mithali Raj, Brendon McCullum and Chris Gayle who all had four straight fifty-plus scores to their name in the shortest format of International Cricket.
Current Affairs Headlines: 11 February 2020
India to host 13th COP of the Convention on the Conservation of Migratory Species of Wild Animals in Gujarat
First 'Jerusalem-Mumbai Festival' will be held in Mumbai on Feb 15 & 16, 2020
Five day 11th edition of the Biennial Mega Defence Exhibition "DefExpo 2020" held in Lucknow, UP from Feb 5 – 9, 2020
India-UK joint Military EX: Ajeya Warrior to be conducted in Salisbury plains, UK
India stands 17th on a list of countries at risk of importing coronavirus, Thailand tops: Study
PFRDA doubles minimum net worth for pension fund managers to Rs 50 cr from Rs 25 cr
RBI grants 5-year CRR relief to banks for lending to auto, housing, MSMEs
BSNL, Air India and MTNL saw highest losses for 3rd consecutive year, ONGC most profitable: DPE survey
Overview of 92nd Academy awards 2020 (Oscars 2020) held in Los Angeles, US
Indian hockey players Lalremsiami & Vivek sagar wins FIH women and men's rising star of year 2019
13th edition of ESPNcricinfo Awards 2019: England's Eoin Morgan named captain of the year
DRDO developing a new ballistic missile Pranash with striking range of 200km
Ministry of Coal (MoC) launched Web Portal for Star Rating of Mines in India
India boxers bags 5 medals at 64th "Bocskai Istvan Memorial" boxing 2020 held in Debracen, Hungary
National snooker championship 2020 in Pune, Maharashtra: Aditya Mehta & Vidya Pillai wins men and women's title
Mondo Duplantis breaks pole vault world record with 6.17m jump
International Day of  Women and Girls in Science was observed on February 11, 2020
World Unani Day was observed on February 11, 2020
Haryana Government launched 'Reading Mission'
Gaurela-Pendra-Marwahi forms 28th District of Chattisgarh
Cauvery Delta Region to be declared as Protected Agricultural Zone by TN Govt
Sophie Devine becomes 1st cricketer to hit 5 successive 50-plus scores in T20 International
[su_button url="https://affairscloud.com/current-affairs/february-2020/" target="self" style="default" background="#2D89EF" color="#FFFFFF" size="5″ wide="no" center="no" radius="auto" icon="" icon_color="#FFFFFF" text_shadow="none" desc="" download="" onclick="" rel="" title="" id="" class=""]Click Here to Read Current Affairs February 2020[/su_button]
AffairsCloud Ebook - Support Us to Grow