We are here for you to provide the important Recent and Latest Current Affairs October 23 2019, which have unique updates of Latest Current Affairs 2019 from all newspapers such as The Hindu, The Economic Times, PIB, Times of India, PTI, Indian Express, Business Standard and all Government official websites.
Our complete Current Affairs October 2019 PDF will help you to get more marks in Banking, Insurance, SSC, Railways, UPSC, CLAT and all State Government Exams. Also try our Latest Current Affairs Quiz and Current Affairs PDF which will be a pedestrian to crack your exams.
Useful Links:
Click here for Current Affairs October 22 2019
INDIAN AFFAIRS
Indian Army to conduct 2019 "Sindhu Sudarshan" exercise from November 29 to December 4, 2019, in Rajasthan 
The Indian Army (IA) is to conduct exercise codenamed "Sindhu Sudarshan" for the year 2019 in the deserts of Rajasthan from November 29 to December 4, 2019. The aim of this exercise is to evaluate the capability of the defence services in an integrated air-land battle.

Key points
i.The exercise will showcase the IA's implementation of the integrated launch of Strike Corps with more than 40,000 troops taking part in the exercise. These troops, along the western front will be using proactive strategy using the Integrated Battle Groups(IBGs) which are the new formation in the army's warfare.
ii. In the Sindhu Sudarshan exercise, operational efficiency of the Strike Corps fighting in the desert terrain will be assessed and the Indian Air Force(IAF) will provide support in terms of destruction of targets and airlifting troops.
iii. The exercise which would showcase the synergy between the army and the air force will be reviewed by lieutenant general Satinder Kumar Saini.

About Indian Army:
Founded– 1 April 1895.
Headquarters– New Delhi.
Motto– Service Before Self
Commander-in-Chief– President Ram Nath Kovind.
Chief of Army Staff(CoAS)– General Bipin Rawat.
Broadband download speeds in India rose by 16.5% during Q2-Q3 2019: Report by Ookla
According to the report by Ookla, the company which owns Speedtest, which examined the recent trends in Indian telecom market during the last two-quarters Q2-Q3 of 2019, broadband download speeds in India rose by 16.5% during Q2- Q3 2019 and topped 34.07 Mbps (Megabytes Per Second) in September 2019. India emerged as the leader in mean fixed broadband download speed amongst other neighboring countries.
Key Points:
i.Fixed broadband download speed in Bangladesh stood at 24.02 Mbps and in Pakistan it stood with flat speeds between 8.54 and 9.14 Mbps.
ii.Data accumulation: Data from over 21 million consumer-initiated tests taken with Speedtest and coverage data from over 2.5 billion coverage scans on 2.4 million devices during Q2-Q3 2019 were considered…… Click Here To Read More
Exhibition 'Hunar Haat' to be held in Prayagraj, Uttar Pradesh from November 1-10, 2019
On October 22, 2019, Union Minority Affairs Minister Mr. Mukhtar Abbas Naqvi notified that the "Hunar Haat" exhibition will be organised at North Central Zone Cultural Centre in Prayagraj, Uttar Pradesh (UP) from November 1-10, 2019. All the "Hunar Haat", to be organised in 2019 and 2020 will be based on the theme of "Ek Bharat Shresth Bharat".  It is organized by the Minority Affairs Ministry.
Key Points:
i.More than 300 master artisans and culinary experts including a large number of women artisans from every corner of India will participate.
ii.In the coming days, "Hunar Haat" will be organized in Delhi, Gurugram, Mumbai, Bengaluru, Chennai, Kolkata, Lucknow, Ahmedabad, Dehradun, Patna, Indore, Bhopal, Nagpur, Raipur, Hyderabad, Puducherry, Chandigarh, Amritsar, Jammu, Shimla, Goa, Kochi, Guwahati, Ranchi, Bhubaneswar, Ajmer and other places.
iii. Nearly 100 "Hunar Haat" will be organised in the next five years in India.
About Hunar Haat:
It is an exhibition of handicrafts and traditional products made by artisans from the Minority communities. It is organized under USTTAD (Upgrading the Skills and Training in Traditional Arts/Crafts for Development) scheme.
BANKING & FINANCE
Farmers get lower share of consumers' rupee for perishables: RBI's Supply chain dynamics and food inflation in India survey 2019
On October 11, 2019, As per the Reserve Bank of India's (RBI) Supply Chain Dynamics and Food Inflation in India survey 2019 carried out across 18 states, Indian farmers get average share in the consumers' rupee in the range between 28 % and 78 % across 14 crops, with a lower share in the case of perishables (particularly, vegetables like potato and onion) and higher share in case of non-perishables (such as oilseeds and spices).
Key points:
i.High & low:  Farmers average share in retail price is highest in the case of  red chillies (78 %) & lowest in case of potatoes (28 %) .
ii. Mark-ups:The survey shows the  mark-ups (the difference between the selling price of a good or service and cost) are influenced by various factors such as commissions and mandi charges, loading/unloading charges, packing, weighing and assaying charges,among others…… Click Here To Read More 
Vreedhi Financial Services receives NBFC licence from RBI
The Reserve Bank of India (RBI) gave Vreedhi Financial Services (VFS) a license to act as a non-banking finance company (NBFC). It's objective is to provide credit and other services to micro-enterprises operating in tier two-three cities and small towns.
Key Points:
i. The company will create a digital lending model by the next financial year.
ii. It will address the gap between the addressable and viable credit in the micro-enterprises space which is $123 billion as per the study conducted by the International Finance Corporation (IFC).
About RBI:
♦ Headquarters: Mumbai
♦ Founded: 1 April 1935, Kolkata
♦ Governor: Shaktikanta Das
♦ Deputy Governors: 4 (BP Kanungo, N S Vishwanathan, and Mahesh Kumar Jain, 1 is yet to be appointed)
Aditya Birla Finance & Indian Dental Association (IDA) join hands to provide monthly EMI for dental patients
On October 22, 20219, A leading well-diversified financial services company, Aditya Birla Finance Limited (ABFL) has signed a partnership agreement with Indian Dental Association (IDA) to offer EMIs (equated monthly installments) for patients getting dental treatments, during 11th world dental show 2019 held in Mumbai, Maharashtra.
Key points:
i. The tie-up will enable Aditya Birla to further promote product offering, providing the customers with great value in the form of hassle-free credit with easy instalments for their dental treatments.
ii. The pilot basis program has been launched in Mumbai and Delhi with limited IDA dentist members and will be implemented in a phased manner across India.
About EMI: A fixed payment amount made by a borrower to a lender at a specified date each calendar month. Equated monthly installments are used to pay off both interest and principal each month.
About ABFL:
Founded: 1991
Headquarters: Mumbai,Maharashtra
MD and CEO: Rakesh Singh
About IDA:
Formation: 1946
Headquarters: Mumbai,Maharashtra
President: Dr.Janak Raj Sabharwal
GeM and Federal Bank tied up for payment-related services
On October 23, 2019, A Memorandum of Understanding (MoU) was signed between Government e-Marketplace (GeM) and Federal Bank to offer a number of services including transfer of funds through GeM Pool Accounts (GPA), advising of Performance Bank Guarantees (e-PBG) and Earnest Money Deposit (EMD) to the registered users on the portal. It was signed by S. Suresh Kumar, Addl. Chief Executive Officer (CEO), GeM and R. Vardharajan, Country Head – Government Business, Federal Bank along with Deepesh Gehlot, Director (GeM) and Hemant Mahindru, State Business Head – Government Business, Federal Bank in the presence of Talleen Kumar, CEO, GeM.
Key Points:
i.It will facilitate a cashless, paperless and transparent payment system. This will help the MSMEs (Micro, Small and Medium Enterprises) to access easy credit and do better business with the government.
ii.GeM is also working with Banks, Trade Receivables Discounting System (TReDS), and Small Industries Development Bank of India (SIDBI) to provide bill discounting and financing of working capital.
About Federal Bank:
Tagline: Your Perfect Banking Partner
Headquarters: Kochi, Kerala
MD & CEO: Shyam Srinivasan
BUSINESS & FINANCE
India's total household wealth grew by 5.2% according to 10th Credit Suisse Global Wealth Report 2019
On October 21,2019 financial services company Credit Suisse released the 10th edition of the 2019 Credit Suisse Global Wealth Report. The report are as follows,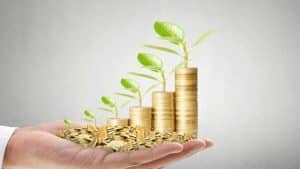 Report on India:
India became the fastest wealth creator in the world in 2019, with household wealth in dollar terms growing faster by 5.2%than any other region. Total wealth in India increased 4 times between 2000 and 2019. India also ranked 5th globally in terms of the number of ultra-high net worth individuals.
Net wealth per adult grew at 3.3%, but slower than the average of 11% growth rate reported in the 20 years till 2019. Wealth per Indian adult was at $14,569. However, the average number is skewed (suddenly changed) heavily by a few wealthy individuals.
Indian millionaires: India accounted for 2% of the world's millionaires. At the other extreme, 1,790 adults have wealth over $100 million.
India's non-financial assets: The non-financial assets of India grew by 6.9% in 2018-19…. Click Here To Read More 
APPOINTMENTS & RESIGNATION
Deepika Padukone, PV Sindhu named as ambassadors for 'Bharat Ki Laxmi', initiative
On October 22, 2019 Bollywood actress Deepika Padukone and Indian badminton player Pusarla Venkata Sindhu were named as the brand ambassadors of 'Bharat Ki Laxmi' movement.

About Bharat Ki Laxmi movement: It is an initiative by Prime Minister Shri Narendra Modi. The aim of this initiative is to celebrate the contribution & accomplishments of women of the nation for the public good. The hashtag for the initiative is #BharatKiLaxmi.
Shri Arun Kumar Sahu concurrently accredited as the next High Commissioner of India to Grenada
On October 22, 2019, the present High Commissioner of India to the Republic of Trinidad and Tobago, Shri Arun Kumar Sahu was concurrently accredited as the next new High Commissioner of India to Grenada, by replacing Bishwadip Dey, with residence in Port of Spain.
Key points
i.The 1996 batch Indian Foreign Service(IFS) officer shri Arun Kumar had previously served as Deputy High Commissioner of India to Canada based in Ottawa, and also served in the Indian embassy of China, London and Iran.
About Grenada:
Grenada is a Caribbean country and is also an island nation.
Capital- St. George's (also the largest city).
Currency- East Carribean dollar.
UNICEF & MWCD ropes in actor Ayushmann Khurrana to raise voice against child sexual abuse
On October 22, 2019, The United Nations Children's Fund (UNICEF) and Union Ministry of Women and Child Development (MWCD) appointed Bollywood actor Ayushmann Khurrana to raise awareness and speak up against sexual abuse of children. He recently shot a video on the Protection of Children from Sexual Offences Act (POCSO) to educate the people on the same and it will be played on social media, television and cinema halls. The Act aims to make people aware of the protection and legal support that it offers against child sexual abuse.
About UNICEF:
♦ Headquarters: New York, US
♦ Executive Director: Henrietta Holsman Fore
About Ministry of Women and Child Development:
♦ Headquarters: New Delhi
♦ Minister In-charge: Smriti Zubin Irani (Constituency: Amethi, Uttar Pradesh)
Sourav Ganguly takes over as the 39th president of BCCI
On October 23, 2019, At the BCCI's General Body meeting in Mumbai, former Indian cricket team captain Sourav Ganguly, aged 47, took over as the 39th President of the Board of Control for Cricket in India (BCCI). Prior to his appointment, C K Khanna served as the interim president.
Key Points:
i. With this, the 33-month reign of the Supreme Court-appointed Committee of Administrators (CoA), headed by Vinod Rai has come to an end.
ii. He will serve only 9 months as BCCI president.
iii. He became the second captain to become a full-time president after former Indian captain, Maharajkumar of Vizianagram or Vizzy.
Other appointments:
i.Mahim Verma of Uttarakhand became the new vice-president.
ii.Union Home Minister Amit Shah's son Jay Shah was appointed as the secretary.
iii. Former BCCI president and current Minister of State for Finance and Corporate Affairs Anurag Thakur's younger brother Arun Dhumal was appointed as the treasurer and Kerala's Jayesh George was appointed as the joint secretary.
About BCCI:
♦ Founded: 1928
♦ Headquarters: Wankhede Stadium, Mumbai
ACQUISITION & MERGES
BSNL & MTNL to be merged, VRS scheme for employees announced: Ravi Shankar Prasad
On October 23, 2019, As per the Union Minister for Communications and Electronics and Information Technology , Ravi Shankar Prasad, the Central government has decided to merge the loss-making state-owned telecom companies, Bharat Sanchar Nigam Limited (BSNL) and Mahanagar Telephone Nigam Limited (MTNL) to revive them. The revival plan includes raising funds through sovereign bonds, monetization of corporate assets and voluntary retirement schemes (VRS) for employees.
Key points:
i. Revival package: The government will provide Rs 29,937 crore capital for the revival of both the state-owned telecom companies.
ii. Plan: To bring BSNL, MTNL back on track, an amount of Rs 15,000 crore will be raised through sovereign bonds and Rs 38,000 crore through monetization of assets during the next four years.
iii. VRS:  The voluntary retirement scheme (VRS) will also be introduced for the employees to reduce the cost. If an employee is above the age of 53 and a half, who opts for the VRS, will be given 125% remuneration of the salary, pension and gratuity till the age of 60.
iv. 4G spectrum:  BSNL & MTNL will also be given a 4G spectrum to make them competitive in the market. MTNL is a listed company, so its merger will take some time, so till it merges with BSNL, it will continue to work as a subsidiary of BSNL.
About BSNL:
Founded :1 October 2000
Headquarters: New Delhi
Chairman & MD: Pravin Kumar Purwar
About MTNL:
Founded :1 April 1986
Headquarters: New Delhi
Chairman & MD: Sunil Kumar
SCIENCE & TECHNOLOGY
IAF successfully test-fired 2 Brahmos surface-to-surface missiles from mobile platform at Trak Island in Andaman Nicobar 
On October 21 and 22, 2019 the Indian Air Force(IAF) has successfully test-fired 2 Brahmos surface to surface missile from mobile platform at Trak Island of the Andaman Nicobar Islands. The test-firing was a part of routine operational training.

Key points
i.Both the missiles, 2.5 tonnes each, directly hit the mock target close to 300kms away. The ground targets were engaged with accuracy from mobile platform.
ii.In 2010, BrahMos created a new world record by becoming the first cruise missile to be tested at supersonic speeds in a steep-dive mode…… Click Here To Read More 

Male White bellbird is the world's loudest bird
The male white bellbird(Procnias albus) is the world's loudest bird which hits 125.4 decibels, as loud as a very loud rock concert. This study was published in the journal Current Biology. The call by the bird is made as part of their mating rituals and its mating call is about three times louder than screaming phias (Lipaugus vociferans) — the previous loudest bird singer.

i. This was recorded by Biologist Jeff Podos from the University of Massachusetts Amherst, the United States (US) with Mario Cohn-Haft from the Instituto Nacional de Pesquisas da Amazônia, Brazil in the mountains of the northern Amazon.
SPORTS
Paris unveiled its new emblem of 2024 summer olympic and paralympic games 
On October 22, 2019 the organising committee of the Paris(France) 2024 summer olympic and paralympic games officially known as the Games of the XXXIII Olympiad has unveiled its new emblem. The logo is created with combination of 3 symbols connected to the Olympics and France. The symbols are the gold medal depicted as the yellow circle, the Olympic and Paralympic flames, and Marianne- the mascot for the Paris game which is the French symbol of the revolution and the Republic's ideals of liberty, egality (equality) and fraternity.

About France:
Capital- Paris
Currency-Euro
President- Emmanuel Macron.
Prime minister- Édouard Philippe.
Indian international cricketer Abhishek Nayar retires from all forms of cricket
On October 23, 2019, Indian team all-rounder, Abhishek Mohan Nayar (36) of Secunderabad, Telangana, has announced his retirement from all forms of cricket.
i. He played first-class cricket for Mumbai & played three ODIs (One-day Internationals) for India.
ii. He has played 103 first-class matches, scoring 5749 runs at an average of 45.62. During this time, his best score has been 259. At the same time, he has 173 wickets in his account as a bowler.
iii. He dropped from the Mumbai team after playing 99 list-A matches. He is also known as Mumbai team's crisis man.
Overview of India vs South Africa test series 2019 
India vs South Africa Test Series was held in India in which India won the 3 match series by 3-0. It was the first time that India whitewashed South Africa in the history of Test cricket.The South Africa cricket team toured India from September 15, 2019 to play 3 test matches and 3 Twenty 20 International series (match drawn).

Key Points:
i.The Test series formed part of the 1st Edition of 2019–21 International Cricket Council (ICC) World Test Championships of Test cricket.
ii.The captain of the Indian team was Virat Kohli and of the South African team was Faf du Plessis.
iii. Rohit Sharma of India was named as the Player of the series……Click Here To Read More 
OBITUARY
Belgian paralympic athlete Marieke vervoort ends her life with euthanasia
On October 22, 2019, Marieke Vervoort, Belgian Paralympic athlete has ended her life at the age of 40 through euthanasia (the practice of intentionally ending a life to relieve pain and suffering). Euthanasia is legal in Belgium. She hailed from Diest, Belgium.

i. Vervoort was suffering from a muscle disease that caused her constant pain, paralysis in her legs. She was diagnosed with the disease at the age of 14, after which she made her life in the sport and took part in basketball, swimming and triathlon in a wheelchair.
ii. She won gold in the 100 meters and silver in the 200 meters at the 2012 London Games, while at the Rio Games 2016 she managed to win silver in the 400 meters and bronze in the 100 meters.
iii. Marieke signed euthanasia documents in 2008, to allow a doctor to end her life, one day.
Veteran actress TP Radhamani passes away in Chennai , Tamil Nadu
On October 20, 2019, Veteran actress TP Radhamani who was predominantly active in Malayalam & Tamil films passed away in Chennai,Tamil Nadu due to cancer. She was 67.
i. Hailing from Palakkad district of Kerala, Radhamani began her acting career at the age of 14. She has also appeared in a few hindi films.
ii. Radhamani acted in more than 105 films & is better known for her role in 'Utharayanam'. 'Oru Yathramozhi'-1997 film was her last Malayalam movie.
BOOKS & AUTHORS
Educationist & Padma Shri recipient Prof K N Pandit's new book entitled "Ten Studies in Kashmir: History and Politics" released
On October 22, 2019, An Indian historian, educationist and Padma Shri recipient, Kashi Nath Pandit's new book entitled "Ten Studies in Kashmir: History and Politics", published by Academic Foundation, has been  released by vice-chancellors of various universities at a function at the Jammu University in Jammu and Kashmir (J&K).
Key points:
i. The book, brought out by the Indian Council of Social Science Research (ICSSR), contains ten studies on various aspects of the current history and politics of the State of Jammu and Kashmir, documents the happenings from 1947 till the revocation of special status of the state.
ii. The present volume is an addition to the author's aspects of contemporary Kashmir history, issues such as the genesis of the Kashmir crisis, its roots and ramifications and Pakistan-occupied Kashmir, and the Kashmir debate in the UN (United Nations).
iii. The author is the recipient of Soviet Land Nehru Award for his travelogue, President of India's Certificate of Merit for service to culture and Padma Shri from the President of India in 2017 for his overall contribution to literature and culture.
Final book by late economist Anthony B Atkinson, titled "Measuring Poverty around the World" released
On October 22, 2019, the final book of late British economist Anthony Barnes Atkinson titled "Measuring Poverty around the World" has been released and published by Penguin Random House.
Key points
i.Born on 4 September 1944 in the United Kingdom(UK), Anthony Atkinson familiarly known as Tony Atkinson, was unable to finish the final book due to his death from cancer in 2007. The book has been edited by his colleagues John Micklewright and Andrea Brandolini as requested by the author and was then published. The book portrays the better measurements to be taken to alleviate poverty.
IMPORTANT DAYS
2019 International Snow Leopard Day observed on October 23, 2019
The International Snow Leopard day is observed annually on October 23. The day is observed to raise awareness on protecting and preserving the rarest and endangered animal (snow leopards) on the planet. This day was first observed in 2014, after the signing of the Bishkek Declaration on the conservation of snow leopards during the 1st Global Snow Leopard Forum in Bishkek, Kyrgyzstan in 2013.

On the occasion of the International Snow Leopard Day, the Union Minister of Environment, Forest and Climate Change Shri Prakash Javadekar launched the 1st national protocol to enumerate the snow leopard population in the nation. The launch was done during the two day organised 4th committee meeting of the Global Snow Leopard and Ecosystem Protection Program (GSLEP) in New Delhi on October 23, 2019……Click Here To Read More 
7th International lead poisoning prevention week (ILPPW) observed from 20–26 October 2019
7th International lead poisoning prevention week (ILPPW) is being observed from 20–26 October 2019 to raise awareness about the health effects of lead poisoning. The three key themes for 2019 are: Learn the Risks, Join the Action, Eliminate Lead Paint.
Key points:
i. In 2011, The Global Alliance to Eliminate Lead Paint-EPA (Lead Paint Alliance) was formed with the aim to promote the phase-out of the manufacture and sale of paints containing lead and eventually to eliminate the risks they pose.
ii. EPA joins with the World Health Organization (WHO), the United Nations Environment Program (UNEP) and other organizations around the world to promote banning lead paint.
iii. As per the Institute for Health Metrics and Evaluation, lead exposure resulted in 1.06 million deaths in 2017.
Only 38% UN members have laws for minimum lead concentration in paints
As per the report by the United Nations Environment Programme (UNEP),
Only 13 countries have laws that inhibit lead concentration should not be more than 90 particles per million (ppm).
These 13 countries are part of 73 governments out of the UN's 193 members, which, as of September 30, 2019, had confirmed that they have legally binding control measures on lead paint.
AffairsCloud Ebook - Support Us to Grow