On October 21,2019 financial services company Credit Suisse released the 10th edition of the 2019 Credit Suisse Global Wealth Report. The report is as follows: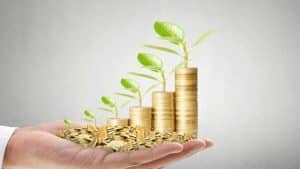 Report on India:
India became the fastest wealth creator in the world in 2019, with household wealth in dollar terms growing faster by 5.2%than any other region. Total wealth in India increased 4 times between 2000 and 2019. India also ranked 5th globally in terms of the number of ultra-high net worth individuals.
Net wealth per adult grew at 3.3%, but slower than the average of 11% growth rate reported in the 20 years till 2019. Wealth per Indian adult was at $14,569. However, the average number is skewed (suddenly changed) heavily by a few wealthy individuals.
Indian millionaires: India accounted for 2% of the world's millionaires. At the other extreme, 1,790 adults have wealth over $100 million.
78% of India's adult population has wealth below $10,000, while 1.8% of India's population has more than $100,000.
Despite India being one of the fastest wealth creator in the world, the wealth creation process however slowed down due to the slowdown in India's economy which is 6 years low.
India's non-financial assets: The non-financial assets of India grew by 6.9% in 2018-19.
Asset prices: In 2018-19, Indian asset prices grew at a slower pace of around 6% but were favourable due to fluctuations in foreign exchange. Average physical assets amounted to about $13,000 while it was $3,000 in financial assets. Debt also accounts to $1,345 per adult.
Household wealth increase:  There was an increase in household wealth, which was mainly due to the rise in home prices.
Global report: 
The United States (US), China and Europe contributed the most towards global wealth growth and topped with $3.8 trillion, $1.9 trillion and $1.1 trillion respectively. Also the global wealth during the past year grew by 2.6% to $360 trillion and wealth per adult reached a new record high of $70,850.
Asia Pacific: Total household wealth in Asia Pacific (including China and India) was $141,219 billion in mid-2019, thus making the Asia Pacific region, the highest contributor of wealth out of all regions. The household wealth is also expected to increase further by 33% to $188,000 billion in 2024.
The number of millionaires in the world grew to nearly 47 million over the past year, and they now own close to half of the world's wealth, which is 44% of the world's total wealth.
About Credit Suisse:
Founded- 1856.
Headquarters- Zurich, Switzerland.
Chief Executive Officer(CEO)- Tidjane Thiam.
AffairsCloud Ebook - Support Us to Grow