We are here for you to provide the important Recent and Latest Current Affairs 24 & 25 November 2019, which have unique updates of Latest Current Affairs 2019 events from all newspapers such as The Hindu, The Economic Times, PIB, Times of India, PTI, Indian Express, Business Standard and all Government official websites.
Our Current Affairs November 2019 events will help you to get more marks in Banking, Insurance, SSC, Railways, UPSC, CLAT and all State Government Exams. Also try our Latest Current Affairs Quiz and Monthly Current Affairs PDF which will be a pedestrian to crack your exams.
Click here for Current Affairs November 23 2019
INDIAN AFFAIRS
PM Modi launched Fit India School grading system
On November 24, 2019 the Prime minister of India Shri Narendra Modi launched the Fit India school grading system in schools across the country. The system ranks schools based on the fitness activities and facilities for such provided to students and teachers in the country.  The fit india grading system was announced by the PM during his Maan Ki Baat programme.
Fit India week:
Pm also announced the 'Fit India week' to be celebrated by the students and teachers in the first week of December. The initiative will be taken by the Central Board of Secondary Education(CBSE). It will include fitness programme and indigenous games from every state.
The ranking is based on 3 categories. They are the Fit India Schools, which is the first level of ranking, Fit India School (3 star) and Fit India School (5 star). The ranking depends on how much importance school has provided in inculcating fitness….Click here to Read More
Tourism ministry: Bangladesh topped foreign tourist visits to India 2018, TN had most visits
The Ministry of Tourism submitted its report on foreign tourist visits to India in 2018 to the parliament. As per the report, Bangladesh topped the list for having maximum no. of the country's visitors to India. Bangladesh was followed by United States(US) and United Kingdom(UK) in the second and third place respectively.
TN topped maximum visit by foreign tourists:
i.Among individual state visits, TamilNadu(TN) topped the list with for having the maximum number of tourist arrivals. In 2018, TN had 60 lakh foreign visitors.
ii.TN was followed by Maharashtra and Uttar Pradesh(UP) with 50lakh and 37 lakh foreign visitors respectively.
The report showed a consistent increase in the overall foreign tourist arrivals to India as well as foreign exchange earnings over the years from 2016- 18.
In 2017 Arrival from Bangladesh increased to 21,56,557 from 12,80,409 in the previous year….Click here to Read More
1st Global Bio-India Summit held in New Delhi
The first ever Global Bio-India Summit was held in New Delhi from November 21-23,2019. The summit was one of the largest biotechnology stakeholders' conglomerates. The summit was inaugurated by Minister for Science and Technology Dr Harsh Vardhan and Petroleum Minister Dharmendra Pradhan in presence of other officials.
Dr. Harsh Vardhan released a report on private investment in biotechnology from a global perspective. The report was prepared by DBT with the support of Institute for Competitiveness, which is a part of the global network of the Institute for Strategy and Competitiveness at Harvard Business School, Massachusetts, United States(US).
A report on the scope for India to emerge as a global hub for manufacturing of biologics, innovating internationally competitive novel affordable vaccines, and another report on Indian bio-economy was also released….Click here to Read More
Defence minister Rajnath Singh addresses DRDO Industry synergy summit 2019 held in Hyderabad,Telangana
On November 22, 2019, Defence Minister of India, Shri Rajnath Singh has attended the one-day long Defence Research and Development Organisation(DRDO) organised DRDO Industry Synergy Summit 2019 held at Auditorium of Research Centre Imarat (RCI), Vigyanakancha in Hyderabad, Telangana wherein discussions were held with the DRDO industry partners to further proliferate the initiatives taken by DRDO for industries.
$10 billion target set for creating job opportunities for 20-30 lakh people by 2025: Rajnath
i.As per Mr. Rajnath, the defense ministry has set a target of $ 26 billion for aerospace, defense services and goods by 2025 under the new defense production policy & with this policy of the government, a target of about $10 billion has been set to create job opportunities for 20-30 lakh people.
ii.More work needs to be done on DPSUs (defence public sector units), industry, research institutes and services to achieve the target set by the government to include at least 25 AI (artificial intelligence) based products in defense sector.
iii.DRDO has encouraged more than 1,800 industries, which are actively working together to produce defense systems. Highlighting various initiatives of the Government of India to encourage innovation and development within the country, he stressed that excellence in defense innovation and adoption of defense systems is to be brought.
iv.DRDO Chairman Dr G Satheesh Reddy ,Senior officials and around 300 Industry representatives were present on the occasion.
About DRDO:
Formed -1958
Headquarters– New Delhi
Motto -"Strength's Origin is in Science"
AIIA inks MoU with Western sydney University, Australia to promote Ayurveda
On November 22, 2019, New Delhi -based All India Institute of Ayurveda (AIIA),a public Ayurveda medicine and research institution has signed a Memorandum of Understanding (MoU) with Western Sydney University, Australia during the event 'India Australia International Education and Research Workshop' held at Ambedkar International Center in New Delhi.
Key Points:
i. The agreement was signed with the aim to promote the collaboration in education, research, investment in traditional medicine related infrastructure and developing guidelines for integrating Ayurveda principles with new age medicine.
ii.The MoU was signed by Professor Tanuja Nesari, Director of All India Institute of Ayurveda (AIIA) and Prof . Barney Glover, Vice Chancellor of Western Sydney University, Australia.
iii. India is a priority country for Australia among other international partnerships.
About Western Sydney University:
Former name -University of Western Sydney
Established -1989
INTERNATIONAL AFFAIRS
WHO study on physical activity among adolescents: India ranks 8th, Bangladesh tops 
On november 25,2019, researchers from the World Health Organisation(WHO) led by Regina Guthold from the WHO's Maternal, Newborn, Child and Adolescent Health and Ageing Department, has produced a study on first ever global trends for adolescent insufficient physical activity.The study is about the level of physical activity in children. India ranked 8th in the world with the lowest level of insufficient physical activity among adolescents. Bangladesh topped the list among 146 countries.
Publication: The details of this study is published in the journal "The Lancet Child & Adolescent Health".
Assessment: The assessment was based on all types of physical activities like time spent in active play, recreation and sports, active domestic chores, walking and cycling or other types of active transportation, physical education and planned exercise.
United States(US) ranked 4th in the list.
India and Bangladesh had the lowest levels of insufficient activity for girls due to factors such as factors, such as increased domestic chores in the home….Click here to Read More
AWARDS & RECOGNITIONS 
Indian journalist Neha Dixit is one of the Winners of the 29th International Press Freedom Awards 2019
Neha Dixit an Indian Journalist from Delhi was one of the award winners of the International Press Freedom Awards 2019 awarded by the Committee to Protect Journalist (CPJ) in New York. CPJ is a non-profit organization aiming to entitle journalists to work without fear of recrimination. Dixit received the award for her reports on sex trafficking scandals in India by Investigative reporter in Miami Herald, Julie k.Brown.
Key Points:
i.Other honorees in International Press Freedom Awards 2019 include
Patrícia Campos Mello, Brazil
Lucía Pineda Ubau and Miguel Mora, Nicaragua
Maxence Melo Mubyazi, Tanzania
About International Press Freedom Awards:
Location – New York, United States
Presented by – CPJ (Committee to Protect Journalist)
First awarded – 1991
Committee to Protect Journalist (CPJ):
Formation – 1981
Headquarters – New York, United States       
APPOINTMENTS & RESIGNATION  
P.S Rajan General manager of Union Bank of India appointed as the CEO of Kerala Bank
General Manager of Union Bank of India P.S Rajan was appointed as the CEO of Kerala Bank by the Government of India in Thiruvananthapuram. The Cabinet members also appointed the Managing Director of KWA (kerala Water Authority) Mr. Kausigan as the Land Board Secretary with the additional charge of Joint Commissioner, Water Resources Secretary B. Ashok has been given additional charge of MD in KWA (kerala Water Authority) and the Project Director of KSTP (Kerala State Transport Project) Rajamanikyam will hold additional charge of MD in KSIDC (Kerala State Industrial Development Corporation).
Key Points:
i.The Cabinet also granted administrative sanction for the construction of a finger jetty on the Gopalpet side of the Thalassery fishing harbour to enable fishermen to anchor their boats safely. The estimated cost of the project is ₹5.23 crore.
About Kerala Bank:
i.Kerala Bank has been formed by merging of 13 district co-operative banks receiving its final nod for the formation from the Reserve Bank of India (RBI).
ii.With its formation Kerala Bank will be the largest banking network in the state.           
SCIENCE & TECHNOLOGY
New "Warm Jupiter" TOI-677 b exoplanet discovered by NASA
On November 22, 2019, National Aeronautics and Space Administration (NASA)'s researches have recently discovered a new "Warm Jupiter" exoplanet.  It has been named as TOI-677 b. It is an alien world exoplanet transiting the main sequence late F-type star on an eccentric orbit by TESS (Transiting Exoplanet Survey Satellite). It is about 23% bigger and massive than Jupiter.
Warm Jupiters: Warm Jupiters are gas giant planets with a minimum mass of 0.3 of Jupiter masses and orbit their stars between 10 to 100 days. The study is detailed in a paper published on arXiv.org
Key Points: –
i.TOI-677 b was discovered by TESS as an exoplanet between March 1 and April 22, 2019 but now a group of astronomers led by Andreas Jordan of Adolfo Ibáñez University in Chile has confirmed its planetary nature.
ii.The Warm Jupiter has an equilibrium temperature at the approximate level of 1,252 Kelvin.
iii. TOI-677 b circles its parent star in an eccentric orbit for every 11.23 days at a distance of about 0.1 Astronomical Units (AU), and it has a radius of around 1.17 of Jupiter radii and mass of approximately 1.23 of Jupiter masses.
About National Aeronautics and Space Administration (NASA):
Headquarters- Washington District of Columbia (D.C), United State (US)
Founded- July 29, 1958
Central govt launches Sameer app to calculate AQI
On November 22, 2019, The Central government has launched Sameer application, which calculates AQI (Air Quality Index), published by Central Pollution Control Board(CPCB).
AQI is a tool for reporting air quality on a daily basis. It is a measure of how air pollution affects one's health within a short time period to help people know how the local air quality impacts their health.
Key Points:
i.Through this app, general public can post complaints with pictures and provide valuable suggestions. The pollutants monitored are Sulphur Dioxide (SO2), Nitrogen Dioxide (NO2), Particulate Matter (PM10 and PM2.5) , Carbon Monoxide (CO), Ozone(O3) etc.
AQI Categories :
Good (0–50) – Minimal Impact
Moderately polluted (101–200) – It may cause breathing difficulties in people with lung disease like asthma, and discomfort to people with heart disease, children and older adults.
Severe (401-500) – It may cause respiratory issues in healthy people, and serious health issues in people with lung/heart disease. Difficulties may be experienced even during light physical activity.
ENVIRONMENT
Researchers discovered earth's most uninhabitable place-Dallol Geothermal Field, Ethiopia
On November 23, 2019, A team of researcher from Spanish Foundation for Science and Technology (FECYT) has discovered an aquatic environment on Earth with the complete absence of any forms of life. The team was led by by biologist Purificación Lopez Garcia of the French National Centre for Scientific Research (CNRS). The purpose of this search is to get advance information about the components that reduce the chances of life. This study, published in the journal 'Nature Ecology and Evolution', showed that life is completely impossible in the hot, brackish, hyper-acidic ponds of the Dallol Geothermal Field in Ethiopia. There were no microbes of any kind present in these ponds. This discovery is the aftermath of the publication which states that certain microorganisms can develop in this multi-extreme environment.
Key Points:
i.About Dallol Geothermal Field:
The Dallol region is located on the crater, the salt-filled volcano. Boiling water and poisonous gases are continuously released from this crater due to hydrothermal activities. Even in winter the temperature of this place is more than 45 degree Celsius and it is one of the hottest climate areas on earth.
The highly salt and ultra-acid ponds are found in this area. At a standard of  0(very acidic) to 14 (very alkaline), the pH (Potential of Hydrogen ) of this place reaches less than zero, ie a negative mark.
It is also one of the lowest land points, lying 125 m /410 ft below mean sea level (MSL).
SPORTS
Belgrade, Yangzhou to host World Athletics Series competitions 2022
On November 22, 2019, World Athletics Council declared Belgrade, Serbia to host its first-ever World Athletics Indoor Championships 2022 and Yangzhou, China was confirmed as the host city of the World Athletics Half Marathon Championships 2022.
Key Points: –
i.Belgrade as host- Belgrade has hosted many track and field events over the years such as 1962 European Championships, 2013 European Cross Country Championships, 2017 European Indoor Championships, and the 2017 Balkan Championships.
ii.China as a host- World Half Marathon Championships was hosted in 2010 in Nanning, China and will stage next World Athletics Indoor Championships in Nanjing in 2020.
About World Athletics:
President-Sebastian Coe
Headquarters- Monaco
Founded-July 17, 1912
Athletes of the year 2019 – Eliud Kipchoge and Dalilah Muhammad 
Eliud Kipchoge of Kenya has been awarded Male Athlete of the year 2019 and Dalihah 
Muhammad of America has been awarded Female Athelete of the year 2019 by World Athletics Award 2019 in Monaco, Europe. 
Key Points:
i.Kipchoge won a highly competitive London marathon in April for the fourth time and he also became the first man to run a marathon in less than two hours. He has also won the Male athlete of the year 2018.
ii.Dalihah Muhammad set a new world record in winning 400m Hurdles Gold at the World Athletics Championships 2019.
World Athletics Awards 2019 Winners other categories:
| | |
| --- | --- |
| Name of the Winners | Name of the Award  |
| Selemon Barega (Ethiopia) | Male Rising Star |
| Yaroslava Mahuchikh (Ukraine) | Female Rising Star |
| Devartu Tulu (Ethiopia) | Woman of the Year |
| Brother Colm O' Connell (Ireland) | Coaching Achievement |
| Felix Sanchez Arrazola (Spain) | Photograph of the Year |
| Braima Suncar Dabo (Guinea-Bissau) | Fair Play Award |
| Vikki Orvice (United Kingdom-UK) | President's Award |
About World Athletics:
Formation – 17 July 1912
Headquarters – Monaco
Head – Sebastian Coe
Spain won sixth Davis Cup title 2019
On November 24, 2019, Spanish tennis player Rafael Nadal (33 years) led Spain to clinch its sixth Davis Cup title 2019 by defeating Denis Shapovalov of Canada in men's singles. The Davis cup finals was conducted from November 18-24, 2019. It was held on indoor hard courts at the Caja Mágica in Madrid, Spain.
Key Points: –
i. In 2019 he extraordinarily won French Open and the United State (US) Open, made the Australian Open final and also reached the Wimbledon semifinals
ii. He previously won Davis Cup in the year 2004, 2009 and 2011.
About Davis Cup: –
The Davis Cup is the premier international team event in men's tennis. It is run by the International Tennis Federation (ITF).
Headquarters- London, United Kingdom (UK)
Founded- 1990
Highlights of 2019 ISSF World Cup Final in Putian, China 
The 2019 ISSF World Cup was held from November 17-23,2019 in Putian, China. It was the annual edition of the ISSF World Cup in the Olympic shooting events, governed by the International Shooting Sport Federation(ISSF). The highlights in detail are as follows,
India tops medal tally with 3 gold in finals
In the finals of the ISSF World Cup India topped the medal tally by securing 3 gold. India was followed by China with 4 medals (2gold,1silver,1 bronze) and France with two medals (1 gold, 1 bronze) in the second and third place respectively. The mixed event medals were not included in the medal count.
Women's10m Air Pistol: Manu Bhaker won gold, creates junior world record.
Men's10 m Air Rifle: Divyansh Singh Panwar won gold medal.
Women's 10m air rifle:  Elavenil Valarivan won gold……Click here to Read More
2019 U-15 Asian Wrestling C'ships held in Taichun, China : India topped team rankings
The U-15 Asian Wrestling Championships was held in Taichun, China from November 22-24, 2019. India topped the medal ranking with 28 medals which included 13 gold, 14 silver and 1 bronze medal. Kazakhstan and japan secured the second and third place respectively.
Gold Winners:
India's Deepak Chahal (75kg), Vishal (62 kg), Sagar Jaglan (68 kg) and Jatin (85kg) won the gold medal in the finals of the championship.
Silver winners:
Komal (42kg), Sheetal (46kg) and Dhanshri Fand (50kg) contributed three silver medals to the tally on the finals of the championships.
About China:
Capital- Beijing.
Currency- Renminbi.
President- Xi Jinping.
OBITUARY
Former 9th Chief Minister of Madhya Pradesh Kailash Chandra Josh dies at 90
On 25th November 2019, Kailash Chandra Josh, the former 9th Chief Minister of Madhya Pradesh dies at 90 in a Bansal hospital in Bhopal, Madhya Pradesh. Kailash Chandra Josh was ailing for a couple of years and was admitted to a private hospital in September due to diabetes and pulmonary related complications. He hailed from Hatpipaliya, Dewas, MP.
Key Points:
i.Kailash Chandra Josh was the first Non-Congress and the 9th Chief Minister of Madhya Pradesh from 24 June 1977 to 17 January 1978, Member of Parliament (Lok Sabha) from 2004 to 2014, Member of Parliament (Raj Sabha) from 2000 to 2004 and MLA (Member of the Legislative Assembly) Madhya Pradesh from 1962 to 1998. He was also a founding member of the BJP in Madhya Pradesh.
ii.His son Deepak Joshi was the School Education Minister in the Shivraj Singh Chouhan government.
Former West Bengal Left Front minister Kshiti Goswami passed away at the age of 77
On November 24, 2019, Senior Revolutionary Socialist Party (RSP) leader and former West Bengal minister Kshiti Goswami passed away at the age of 77, due to old-age-related illness in Chennai, Tamil Nadu.He hailed from Kolkata, West Bengal.
Key Points: –
i.He served as a State Public Works Department (PWD) Minister for more than two decades since the late eighties till 2011.
ii.He was also the state secretary of the RSP for a few years since 2012.
iii. He was elected the party's national general secretary in 2018 during its national conference.
iv. He was born in 1943.
BOOKS & AUTHORS
Former Australian Cricket Umpire Simon James Arthur Taufel has written a book named 'Finding the gaps – Transferable Skills to be the best you can be'
On 25th November 2019, Simon James Arthur Taufel, retired Australian Cricket Umpire has launched his book 'Finding the Gaps-Transferable Skills to be the best you can be' in Pune, Maharashtra published by Pan Macmillan India. He has written this book to share his experience in Umpiring, Coaching, Training and Administration in Cricket.
Key Points:
i.Simon Taufel was a member of the ICC (International Cricket Council) Elite umpire panel and has won five consecutive ICC Umpire of the Year awards between 2004 to 2008. He announced his retirement from International Cricket on 26th September 2012 after the ICC World Cup 2020 final. Later on he worked as the ICC's Umpire Performance and Training Manager until October 2015.
About ICC (International Cricket Council):
Formation – 15 June 1909
Headquarters – Dubai, United Arab Emirates
Chairman – Shashank Manohar
IMPORTANT DAYS
International Day for the Elimination of Violence against Women 2019 –  observed on 25th November 2019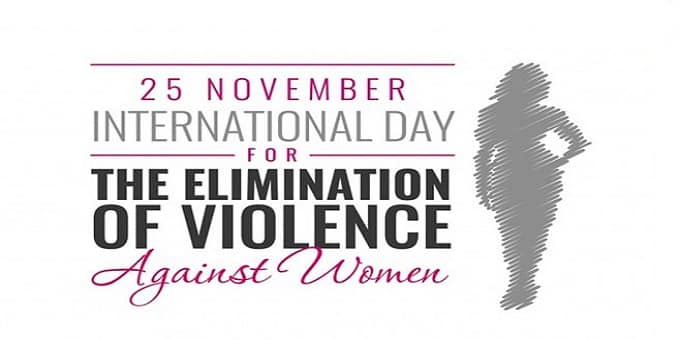 The International day for the Elimination of Violence against Women 2019 is observed every year on the 25th of November. The theme of International Day for the Elimination of Violence against Women 2019 is "Orange the World: Generation Equality Stands Against Rape". The purpose of the day is to raise awareness of the fact that women around the world are subjected to rape, domestic violence and other forms of harassment and how the nature of the fact is being hidden. The day was proclaimed by the United Nations General Assembly (UNGA).
Commonwealth signs pact to reduce violence against women
Commonwealth Secretary-General Patricia Scotland signed a memorandum of understanding (MoU) with the NO MORE Foundation, a global movement of 1,400 allied organizations and 40 international chapters working together to stop and prevent domestic violence and sexual assault. The MoU is a part of wider efforts to achieve the 2030 sustainable development goals. The partnership was announced at an event hosted at Commonwealth headquarters in London. Commonwealth has 53 member nations.

Key Points:
i.This year's International Day for the Elimination of Violence against Women 2019
marks the launch of 16 days of advocacy that will end on 10 December 2019 which is also International Human Rights Day.
ii.The International Day for the Elimination of Violence against Women 2019
received its official United Nations (UN) resolution on December 17, 1999.
About United Nations General Assembly (UNGA):
Formation – 1945
Head – Tijjani Muhammad-Bande
Parent organization – United Nations (UN)
71st Raising day of National Cadet Corps (NCC) celebrated on November 24, 2019
On 4th Sunday of November month of every year, NCC (National Cadet Corps) day is celebrated. This year (2019), NCC, the youth wing of Armed Forces has celebrated its 71st Raising Day on November 24, 2019 at the National War Memorial in New Delhi.
The Defence Secretary Dr. Ajay Kumar and DG (Director general) of NCC Lt Gen Rajeev Chopra were attended the celebration to pay tribute to the martyrs who sacrificed in the service of the country.
Key Points:
i.Country –wide celebration was also held with the cadets participating in marches, cultural activities, and social development programs.
ii.NCC battalion have played a key role in relief operations carried out during floods in Maharashtra, Bihar, and Kerala & also participated in the Swachhta Abhiyan, Swachhta Cycle Rally,and spreading awareness about various government programs like Digital Literacy, International Day of Yoga, Blood Donation Camps, etc.
About NCC:
Formation– April 16, 1948
Headquarters– New Delhi
Motto-Unity and discipline
Director General -Lt Gen Rajeev Chopra
It is open on a voluntary basis in schools and universities. It is a tri-service organization. In this, the Army, Air Force and Navy work together to make the youth of the countries patriotic and disciplined citizens.
STATE NEWS
Manisha Kulshreshtha won 28th Bihari Puraskar for 2018
On November 22, 2019 Noted writer from Rajasthan Manisha Kulshreshtha, was awarded the 28th edition of the Bihar Puraskar for the year 2018. She was awarded for the novel 'Swapnapash'. The award has been given by KK Birla foundation. The award carried a citation, a cash prize of Rs 2.5 lakh and a plaque.
Key points:
i.Kulshreshtha(52years) who was born in Jodhpur(Rajasthan) is known for her works like 'Shigaf', 'Shalbhanjika' and 'Panchkanya'. She is also the editor of Hindi web magazine 'Hindi Next'.
 ii.Award: The award is given to writers of Rajasthani origin for their outstanding work in hindi or Rajasthani for the past 10 years. The award is named after famous Hindi poet Bihari. The Bihari Puraskar is one of the three literary awards instituted by the KK Birla foundation.
 iii.Members present: Author Mamta Kaliya(Chief guest), KK Birla Foundation director Suresh Rituparn and others were present during the event.
About K.K birla foundation:
Fact- The foundation is named after Krishna Kumar Birla, famous Indian industrialist.
Established- 1991, Delhi.
Other awards institued- Saraswati Samman, Vyas Samman, Shankar Puraskar, Vachaspati Puraskar, G.D. Birla Award for Scientific Research (in remembrance of Ghanshyam Das Birla).
UP Government launch immunization campaign against filariasis
The Uttar Pradesh (UP) Government launched an immunization campaign to eradicate Filariasis or Filaria in UP. The campaign will be held from November 25 – December 10, 2019. The campaign was launched by Health and Family Welfare Minister Jai Pratap Singh.
The medicine (one tablet of Diethylcarbamazine (DEC) and Albendazole each) will be distributed to 19 districts (6.5 crores people) till December 10. Under this campaign, around 65 thousand teams of health workers will be working to control filaria. Under the campaign special focus will be given to create a mosquito-free environment and cleanliness.
Filaria:
Filaria (popularly known as the elephant's foot) is a disease that is spread by infected mosquitoes especially through the parasitic Culex fatigans female mosquito. There are no effective methods available to treat this disease, prevention is the only way.
Key Points: –
i.19 districts covered under the campaign have been divided into two categories namely double drug and triple- drug in which they will be provided DEC tablet, Albendazole, and ivermectin.
ii.UP government launched this campaign with special focus on central government's target to eradicate Filaria from the country by the year 2021….Click here to Read More
Madhya pradesh to give 5% reservation to sportspersons in state govt jobs
On November 23, 2019, Madhya Pradesh (MP) state Government will provide 5% reservation to national and international medallists sportspersons in state government jobs. This announcement was made by MP Sports and Youth Welfare Minister Jitu Patwari during the inauguration ceremony of Regional Olympic Games at Kampoo sports complex in Gwalior.
The MP state government offers government jobs to Vikram award (the highest sports awards for players in the state) recipients every year.
Key Points:
i. Under-16 Provincial Olympics will be started to nurture sports talent children from all Central Board of Secondary Education (CBSE), government and private schools would be involved in the Under 16 Provincial Olympics.
ii. Right now the Games are being organized in the provincial Olympics for talent selection only for children above 16 years of age group. It consists of 10 sports- including hockey, basketball, football, volleyball, kabaddi and kho-kho.
About Madhya Pradesh
Capital– Bhopal
Chief minister– Kamal Nath
Governor– Lalji Tandon
Dams– Indirasagar Dam, Bargi Dam, Bansagar Dam, Gandhi Sagar Dam
Sangai festival 2019 commenced in Imphal, Manipur
On November 24,2019, A week-long Sangai festival 2019 , organised by Manipur Tourism Department ,has commenced at Hapta Kangjeibung in Imphal, Manipur with the aim to promote tourism. Manipur Chief Minister (CM), N. Biren Singh has attended as Chief Guest of the event, which will conclude on November 30,2019.
Key Points:
i.The festival is named after the Manipur State animal, Sangai, the brow-antlered deer. It started in the year 2010 and has grown over the years into a big platform for Manipur to showcase its rich tradition and culture to the world.
ii. Boat races in the traditional way on the canal built, 800 Food, handloom and Handicraft Stalls and other exhibition stalls, martial arts- Thang Ta (a combination Spear & Sword skills), Yubi-Lakpi (a game played with greased coconut-like rugby), Mukna Kangjei (a game that combines hockey and wrestling) will be the eye catching feature of the Sangai Festival.
iii. More than 50,000 participants including national leaders, policy makers, industry experts from Over 20 countries like Bhutan, Cambodia, Egypt, Haiti, Japan, Laos, Maldives, Myanmar, Russia, etc. are expected to participate this year festival.
About Manipur:
Governor– Najma Heptulla
Chief minister-N. Biren Singh
[su_button url="https://affairscloud.com/current-affairs-2019/november/" target="self" style="default" background="#2D89EF" color="#FFFFFF" size="5″ wide="no" center="no" radius="auto" icon="" icon_color="#FFFFFF" text_shadow="none" desc="" download="" onclick="" rel="" title="" id="" class=""]Click Here to Read Current Affairs November 2019[/su_button]
AffairsCloud Ebook - Support Us to Grow