We are here for you to provide the important Recent and Latest Current Affairs 26 November 2019, which have unique updates of Latest Current Affairs 2019 events from all newspapers such as The Hindu, The Economic Times, PIB, Times of India, PTI, Indian Express, Business Standard and all Government official websites.
Our Current Affairs November 2019 events will help you to get more marks in Banking, Insurance, SSC, Railways, UPSC, CLAT and all State Government Exams. Also try our Latest Current Affairs Quiz and Monthly Current Affairs PDF which will be a pedestrian to crack your exams.
Click here for Current Affairs November 24 & 25 2019
INDIAN AFFAIRS
Indian Railway Institute of Financial Management (IRIFM) inaugurated in Hyderabad
On November 25, 2019 The Indian Railway Institute of Financial Management (IRIFM) by the Indian Railways (IR) has been set up in Hyderabad, Telangana. The institute will provide professional training in railway finances management. It was inaugurated by Vinod Kumar Yadav, Chairman of the Railway Board. IRIFM has been constructed by Rail Vikas Nigam Ltd (RVNL) at a cost of Rs.85 crores.
Key Points:
i.IRIFM is a green building that can generate 90% of its own power needs with solar installations on the campus besides a water-recycling plant. It is based on a 14-acre campus at Moula-Ali, Secunderabad, Telangana.
About Rail Vikas Nigam Ltd(RVNL):
Fact- RVNL is a mini-ratna Central Public Sector Enterprise(CPSE) under the Ministry of Railways.
Founded- 2003.
Headquarters- New Delhi.
Chairman and Managing Director(MD)- Pradeep Gaur.
India and Uzbekistan signed Security Cooperation Agreement in New Delhi
On November 22, 2019 an agreement was signed between India and Uzbekistan on Security Cooperation. The agreement was signed in New Delhi between Minister of Home Affairs(MoHA) of India Shri Amit Shah and the Ministry of Internal Affairs of Uzbekistan Mr. Pulat Bobojonov, during his(Pulat) bilateral visit to India from November 20-23,2019.
Key points:
i.The agreement will strengthen cooperation between both the nations in various fields such as counter-terrorism, organized crime and human trafficking.
ii.Minister of State(MoS) for Home Affairs, Shri Nityanand Rai, along with other senior officers from the Ministry were present during the agreement signing event.
About Uzbekistan: 
Capital- Tashkent
Currency- Uzbekistani soʻm.
President- Shavkat Mirziyoyev.
Prime Minister- Abdulla Nigmatovich Aripov.
MSME minister Nitin Gadkari addressed 11th edition of Agrovision exhibition 2019 held in Nagpur, Maharashtra
On November 22, 2019, Nitin Jairam Gadkari, Union Minister for Road Transport & Highways and Shipping  & Micro, Small and Medium Enterprises (MSME) has inaugurated the 11th  edition of Agrovision 2019 , an Agricultural exhibition based on the theme "Smart Technologies for Sustainable Development" held from 22-25 November, 2019 at Reshimbagh Ground, Nagpur, Maharashtra.
Key Points:
i.The 4-day event, organized by Agrovision Foundation with the support from Ministry of Agriculture & Farmers Welfare, Ministry of MSME, Maharashtra government , Skill India, Crop Care Federation of India (CCFI), Croplife India, National Small Industries Corporation (NSIC) and National Seeds Association of India (NSAI), aimed to bring latest technologies and products to the farmers.
ii.National Agri exhibition workshop for farmers and seminars, a Pavilion dedicated to MSMEs sectors and display of livestock was the special attraction in Agro Vision 2019.
Gadkari releases booklet at Agro Vision 2019
Union Minister for Road Transport Nitin Gadkari has released a booklet called 'Convergence of National Highway improvement/construction with water conservation and groundwater recharge' at Agro Vision-2019 in Nagpur, Maharashtra.
Centre extended ban on Assam based National Democratic Front of Bodoland (NDBF) for 5 years
On November 24, 2019, the centre has extended the ban of Assam based National Democratic Front of Bodoland (NDFB) for another 5 years. The announcement in this regard was made in a notification by the Ministry of Home Affairs. The ban was made due to NDFB's series of violent acts like killings, extortion, joining with anti-Indian forces etc. 
Act: The ministry extended the ban on NDBF under the provisions of sub-section (1) of section 3 of the Unlawful Activities (Prevention) Act, 1967.
Key Points: 
i.NDFB formation: The NDFB was formed in 1986, to obtain a sovereign Bodoland for the Bodo community people of Assam. Bodos are the largest tribal community in Assam, making 5-6% of the state's population. The NDBF group has been attacking civilians of non bodo community with the aim of creating Bodoland Territorial Area Districts (BTAD), the official name of Bodoland.
About Assam:
Capital- Dispur.
Chief Minister(CM)- Sarbananda Sonowal.
Governor- Jagdish Mukhi.
BANKING & FINANCE
PSBs recovers Rs 1,996.46 crore from account holders in FY -19 for not maintaining minimum balance
On November 25, 2019, Minister of state (MoS) for finance Anurag Singh Thakur informed that Public sector banks (PSBs) received Rs 1,996.46 crore as penalty for not keeping minimum monthly balance in the account in 2018-19.
Key Points:
i.Previous years:  In the financial year 2017-18 (or 2017), 18 state-owned banks received Rs 3,368.42 crore as minimum balance penalty. At the same time, in the financial year 2016-17 (or 2016) , the public banks recovered Rs 790.22 crore from the account holders.
ii.Reason: One of the reasons for the decline in the minimum deposit amount penalty by PSBs is the penalty reduced by SBI(State Bank of India)from October 1, 2017 for non-maintenance of minimum deposit in savings account.
iii.BSBD A/C: Banks do not charge any penalty for not having a minimum monthly balance in Basic Savings Bank Accounts (BSBD). These include open accounts under the Pradhan Mantri Jan Dhan Yojana (PMJDY).
iv.According to RBI, as of March 2019, there were 57.3 crore BSBD accounts in the country, of which 35.27 crore were Jan Dhan accounts.
About BSBD accounts:
The BSBD account means an account that does not require customers to maintain a minimum or average monthly balance.
Restrictions:    If a customer already has a savings account in that bank, he must have to close that savings account within 30 days from the opening of BSBD account.
Only four cash withdrawal is permitted either from bank branch or from ATMs (Automated Teller Machines) or together in a month.
U GRO Capital signed loan co-origination partnership with SBI
On November 25, 2019 capital market company NewQuest's U GRO Capital has entered into a Loan co-origination partnership with the State Bank of India(SBI) in order to provide widened credit outreach and faster disbursal.
Through U GRO Capital's platform "GRO-Xstream", in-principle loan approval will be done within 60 minutes. The partnership was signed by Mr. Jayanta Deb Majumdar, General Manager(GM) of SBI and Mr. Shachindra Nath, Executive Chairman of U GRO Capital.
Key Points:
i.Co origination: co-origination means selling of loan of a bank/any entity through other banks/entity. In short co-origination is a form of loan participation where two or more lenders lend money to a borrower.
About U GRO capital
Fact- U GRO Capital is a BSE listed technology-enabled small business lending platform
Formerly known as- Chokhani securities.
Founder-  Mr. Shachindra Nath.
Chief Executive Officer(CEO)-  Abhijit Ghosh.
Launch- December 2017.
IndiaFirst life insurance join hands with Spice money for 'Insurance Khata' product
On November 23, 2019, IndiaFirst Life Insurance, a leading life insurance company in India has partnered with Spice Money, a tech-led financial services provider, for distribution and marketing of 'insurance khata', a micro-insurance plan aims at the informal sector & agricultural labourers with seasonal incomes.
Key Points:
i.Under this partnership, Spice Money will work for IndiaFirst Life  &market of 'insurance khata' products to its customers base of over three lakh in semi-urban and rural India.
ii.The new insurance product will allow a customer to create and increase protection cover while also having certain amount of return of premium. It enables consumers to actually putting the money when they have it rather than committing to premium payments when they don't have committed flow of income
iii.Through this tie-up, Spice Money will deepen the penetration of its product offers and enable more customers to access their risk solutions.
About IndiaFirst Life Insurance:
Founded -2009
Headquarters -Mumbai, Maharashtra
MD & CEO -Ms.R.M.Vishakha
About Spice Money:
Headquarters– Noida, Uttar Pradesh.
Chairman -Dilip Modi
SBI card ties-up with Vistara for co-branded credit card
On November 26, 2019, SBI (State Bank of India) card, a payment solutions provider in India has partnered with Vistara, an Indian full-service airline, to provide premium, co-branded credit card to its customers with the benefits like free cancellations, lounge access, and extra frequent flyer points.
Key Points:
i.The co-branded credit card available in 2 variants- Club Vistara SBI Card PRIME and Club Vistara SBI Card.
ii.The prime variant provides benefits such as one-way Premium Economy tickets on joining and achieving a spends-based milestone, complimentary Club Vistara Silver tier membership, up to six free cancellations of flight tickets booked on Vistara channels such as website, app and helpline, and also complimentary lounge access up to four international and eight domestic, etc.
iii.From both variants, customers can earn CV (Club Vistara ) Points that can be redeemed for domestic and international flights on Vistara and its partner airlines.
About SBI card:
Founded -1998
Headquarters -Gurgaon, Haryana
CEO -Hardayal Prasad
It has a credit card customer base of over 9 million.
About Vistara:
Founded -2013
Slogan -Fly the new feeling
Headquarters – Gurgaon , Haryana
CEO -Leslie Thng
It a joint venture of Tata Sons Private Limited and Singapore Airlines Limited (SIA).
ECONOMY & BUSINESS
RIL, 1st Indian Company to cross Rs 9.5 lakh cr Market Capital; nearing Rs 10 lakh crore m-cap
Reliance Industries Limited (RIL) is the first Indian company to cross Rs.9.5 lakh crore in market capitalization (m-cap). Recently Vodafone India and Bharti Airtel had announced their tariff hike which will be implemented from December 2019. This has increased the share price of RIL in market and is believed to attract more subscribers for Reliance Jio. On 26 Nov 2019, its m-cap touched Rs 9,99,045 crore nearing the Rs 10 lakh crore mark.
Key Points:
i.The share price of Reliance Industries hiked up to 3.66% to Rs.1,511.9 when compared to the previous share price of Rs. 1,458.50 on BSE (Bombay Stock Exchange). Share price of RIL has risen to 34% on a year to date basis.
ii.Tata Consultancy Services (TCS), RIL's closest rival in market capital had a share price of Rs.2,110, 2% lower on BSE and m-cap of Rs.7,71,996.87 crore.
About RIL (Reliance Industries Limited):
Founded – 8 May 1973
Founder – Dhirubhai Ambani; CEO – Mukesh Ambani
Headquarters – Mumbai, Maharashtra
BSE (Bombay Stock Exchange):
Founded – 9 July 1875; Managing Director & CEO – Ashishkumar Chauhan
Location – Mumbai, Maharashtra
AWARDS & RECOGNITIONS     
27th Ekalabya Award 2019 – Odisha weightlifter Jhilli Dalabehera
On 25th November 2019, Jhilli Dalabehera, Odisha weightlifter has been awarded the 27th Ekalabya Award 2019, the annual award organized by Indian Metals Public Charitable Trust (IMPaCT) managed by IMFA (Indian Metals and Ferro Alloys limited) group. The award comprises a cash prize of Rs.5 lakhs along with a citation.
Key Points:
i.Jhilli Dalabehera has won two gold, three silver and a bronze medal in different International weightlifting events held between April 1, 2017, and March 31, 2019.
ii.Other Prize Winners: Jabamani Tudu (Odisha), women footballer and Namita Toppo (Odisha), a women hockey player will receive a cash prize of Rs.50,000 each along with a citation.
About Ekalabya Award:
Ekalabya award was instituted in 1993
The award is given to encourage and inspire young sportspersons to perform at National and International platforms.
Suresh Krishna, chairman of Sundram Fasteners Limited receives India's first 'Quality Ratna' award
On 25th November 2019, Suresh Krishna, former president of CII (Confederation of Indian Industry) and chairman of Sundram Fasteners Limited received India's First 'Quality Ratna' award from DV Sadananda Gowda, Minister of Chemicals and Fertilizers, Government of India by CII Institute of Quality in its 27th Quality Summit held in Bangalore.
Key Points:
i.He constituted the TPM (Total Productive Maintenance) club of India in association with the JIPM (Japan Institute of Plant Maintenance) in 1998 and he was its first chairman.
About CII (Confederation of Indian industry):
Formation – 1895
Headquarters – New Delhi, India   
APPOINTMENTS & RESIGNATION      
IAS officer Suman Billa designated as director of United Nations World Tourism Organisation (UNWTO)
On  November 26, 2019, Appointments Committee of the Cabinet (ACC), Government of India (GoI) has approved the appointment of Suman Billa (a 1996 batch IAS-Indian Administrative Service officer from the Kerala cadre) as director of Technical Cooperation and Silk Road Development at D1 level in United Nations World Tourism Organisation (UNWTO) at its headquarters in Madrid, Spain for a period of 2 years, initially.
Key Points:
i.Billa currently serving as the joint secretary in the ministry of tourism & played a key role in Spice Route project and fashioned Kerala's Responsible Tourism (RT) initiative in a global model, which won the UNWTO's Ulysses Award for Innovation in Public Policy and Governance.
ii.Studied at the Madras Christian College, Jawaharlal Nehru University, Delhi , Billa has worked as Sub Collector in Idukki District of Kerala, Director Kerala Tourism & District Collector of Palakkad (Kerala).
iii.He has also served as Private Secretary to the Ministers of State for External Affairs and Defence.
About UNWTO:
Founded -October
Secretary-General -Zurab Pololikashvili      
SCIENCE & TECHNOLOGY
Housing ministry launched Credit-linked Subsidy Services Awas Portal "CLAP"
On November 25, 2019 Shri. Hardeep Singh Puri, Minister of State (MoS- Independent Charge) for Housing and Urban Affairs (MoHUA) launched the Credit-linked Subsidy Services(CLSS) portal named "CLAP" (CLSS Awas Portal). The link to the portal is https://pmayuclap.gov.in/
Aim: The aim of the portal was to address the grievance of the beneficiaries in an organised phase or manner. All stakeholders such as MoHUA, Central Nodal Agencies (CNAs), Primary Lending Institutions (PLIs) and Beneficiaries will be integrated in this portal.
MoAs on light house projects under GHTC:
A separate Memorandum of Agreement(MoA) was signed between the MoHUA and state govt of 6 states for light house projects(LHP) under Global Housing Technology Challenge-India i.e., GHTC-India. The 6 states are Gujarat, Jharkhand, Madhya Pradesh, Tamil Nadu, Tripura and Uttar Pradesh….Click here to Read More
IIT Jodhpur developed catalytic convertor using Rajasthani clay
On November 26, 2019, a team from the Indian Institute of Technology- Jodhpur's (IIT-J) chemistry department led by professor Rakesh K Sharma, has developed catalytic converters for cars using Rajasthani clay. It's use will reduce pollution and is also cheaper to produce. The catalytic convertor was developed by extraction of the Iron-Nickel-Cobalt (Fe-Ni-Co) nanoparticles from the Rajasthani clay which acts as an oxygen reservoir.
Key Points:
i.A catalytic convertor is a device which reduces pollutants coming from the vehicles after being fitted to it.
ii.Catalytic converters in use: The current catalytic converters use rare earth elements called Palladium (Pd) and Cerium (Ce) and their life span is about 10 years.
iii.IIT-J is situated in Rajasthan.
About Rajasthan:
Capital- Jaipur.
Chief Minister(CM)- Ashok Gehlot.
Governor- Kalraj Mishra.
National Parks(NP)-  Ranthambore NP, Sariska NP, Keoladeo NP.
BOOKS & AUTHORS
Book titled "Hemant Karkare -A Daughter's Memoir" by Jui Navare released
On November 26, 2019, marking the 11th anniversary of the 26/11 Mumbai terror attacks, a book titled "Hemant Karkare -A Daughter's Memoir" by Jui Karkare Navare was released in Prerna hall of police club in Mumbai, Maharashtra. The book portrays former Anti Terrorism Squad(ATS) chief  Hemant Karkare's life as a father to Jui Navare. The book has been published by Crossword.
Key Points:
i.18 security personnel lost their lives in the 26/11 terror attacks, also known as the 2008 Mumbai attacks. The attack was carried out by Lashkar-e-Taiba, an Islamic terrorist organisation based in Pakistan, in 8 places of Mumbai.
About Maharashtra:
Capital- Mumbai.
Governor- Bhagat Singh Koshyari.
National Parks(NP)- Tadoba NP, Sanjay Gandhi NP, Chandoli NP, Gugamal NP, Navegaon NP.
RN Kao: Gentleman Spymaster – Book on legendary Spymaster late RN Kao written by Nitin Anant Gokhale
A book on the life history of legendary Spymaster and one of the Founding father of India's external agency RAW (Research and Analysis Wing), Rameshwar Nath Kao, written by Nitin Anant Gokhale will be published soon by Bloomsbury India. The book is based on the anecdotes of RN Kao's life.
Key Points:
i.RN Kao was one of the founding members of the DGS (Directorate General of Security), Deputy Director at the Intelligence Bureau (IB), the personal Security Chief to Prime Minister (PM) Jawaharlal Nehru and Security Advisor to PM Rajiv Gandhi. He was also the founder of the Aviation Research Centre (ARC) and the Joint Intelligence Committee.
ii.Other books written by Nitin Anant Gokhale
The Hot Brew: The Assam Tea Industry's most Turbulent Decade, 1987-1997
Sri Lanka: From War to Peace
Beyond NJ9842: The SIACHEN Saga
1965 Turning the Tide
Securing India The Modi Way: Pathankot, Surgical Strikes and more
Securing India The Modi Way: Balakot, Anti Satellite Missile Test and more
IMPORTANT DAYS
National Milk Day observed on 26th November 2019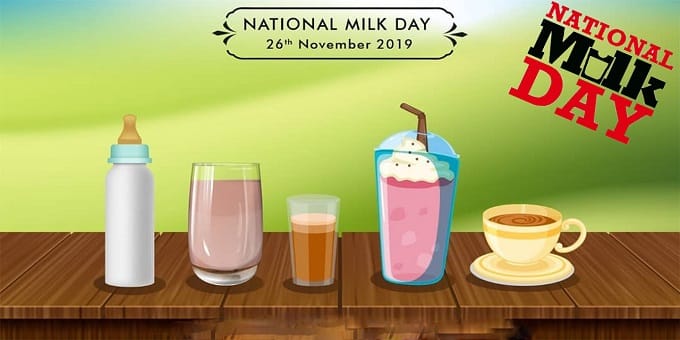 The National Milk Day is observed annually on November 26 to commemorate the birth anniversary of Dr.Verghese Kurien, who is called the father of the White Revolution in India. White revolution denotes the 'billion-litre idea' of Kurien in the dairy production. The day was decided to be celebrated from 2014 onwards by all the dairy majors of the country along with Indian Dairy Association (IDA).
Key Points:
i.The National Dairy Development Board (NDDB) was founded under Kurien which he set up at Anand, the milk capital of India, in Gujarat. Amul (Anand Milk Union Limited), which was Kurien's standalone cooperative then, refused no milk from a farmer.
ii.In 1970, 'Operation Flood' was launched as an NDDB project. Under this project, India developed from being a milk importer to World's largest milk producer.  Thus, he is also known by the name 'Milkman of India'.
70th  Constitution day celebrated on November 26,2019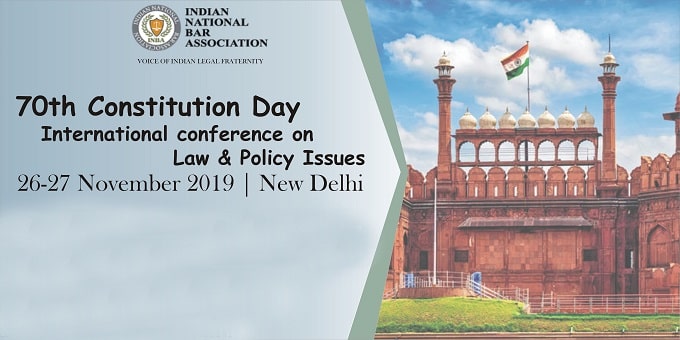 On November 26, 2019, Constitution Day (also known as 'Samvidhan Divas) celebrated all over India to mark the 70th anniversary of the adoption of the Indian Constitution by the Constituent Assembly. The purpose of celebrating this day is to make citizen aware of the  Constitution & to spread awareness in the society.
Key Points:
i.The Indian Constitution was drafted by Dr. Bhimrao Ramji Ambedkar (the father of Indian constitution), after closely examining all the constitutions around the world. It was brought before the Indian Constituent Assembly on 26 November 1949 & It came into force on 26 January 1950….Click here to Read More
STATE NEWS
Chhattisgarh Initiatives: GGNP declared as 4th Tiger Reserve; constitution of State Folk Art; amendment in Chhattisgarh Panchayati Raj Act 1993 approved
On 24th November 2019, the Chhattisgarh Government has decided to declare Guru Ghasidas National Park (GGNP) as Tiger Reserve. The Guru Ghasidas National Park is located in the Koriya district in Chhattisgarh and it is the 4th Tiger reserve in the state. The decision was taken by Bhupesh Baghel, the Chief Minister of Chhattisgarh in the 11th meeting of Chhattisgarh State Wildlife Board.
Constitution of State Folk Art Council:
The Chhattisgarh Government has decided to constitute State Folk Art Council to preserve and nurture the traditional art forms and artists. Chief Minister Bhupesh Baghel has directed Chief Secretary RP Mandal to take mandatory steps to set up the council.
Chhattisgarh Panchayati Raj Act 1993:
The Chhattisgarh Government has approved an amendment to the State Panchayati Act 1993 to enable the presence of a person with disability in all Panchayats across the state without a representative and also the provisional requirement to contest in Panchayat elections has been moved….Click here to Read More
[su_button url="https://affairscloud.com/current-affairs-2019/november/" target="self" style="default" background="#2D89EF" color="#FFFFFF" size="5″ wide="no" center="no" radius="auto" icon="" icon_color="#FFFFFF" text_shadow="none" desc="" download="" onclick="" rel="" title="" id="" class=""]Click Here to Read Current Affairs November 2019[/su_button]
AffairsCloud Ebook - Support Us to Grow