We are here for you to provide the important Recent and Latest Current Affairs 30 January 2020, which have unique updates of Latest Current Affairs 2020 events from all newspapers such as The Hindu, The Economic Times, PIB, Times of India, PTI, Indian Express, Business Standard and all Government official websites.
Our Current Affairs January 2020 events will help you to get more marks in Banking, Insurance, SSC, Railways, UPSC, CLAT and all State Government Exams. Also try our Latest Current Affairs Quiz and Monthly Current Affairs PDF which will be a pedestrian to crack your exams.
Date-Wise Current Affairs January 2020 PDF for Paid Users – Click Here to Know More
Click here for Current Affairs January 29 2020
NATIONAL AFFAIRS
IAHE committee headed by YS Malik submits its report to Road transport minister Nitin Gadkari
On January 28, 2020, The final report of the Committee on Indian Academy of Highway Engineers (IAHE) headed by Yudhvir Singh Malik has been submitted to the Union Minister for Road Transport & Highways, Shri Nitin Gadkari. The report stresses to improve the present training infrastructure, content, training methodology & to create linkages with world-famous international institutes and undertake applied research & related works.
Other recommendations are as follows:
The panel recommends to expand the purview of IAHE by including 3 different functions i.e. (i) Training, (ii) Applied Research and Development in the National Highways- NH (including field trials to promote the use of waste materials, textiles, plastic, recycling in NH construction) and Public Transport Sector, and (iii) Road Safety and Regulation.
It also recommended the Successful completion of mid-career training mandatory for promotion to the next higher level & Exclusive training programme for engineers, who are working with contractors and consultants.
•   It Proposed to provide an One-year foundation training to AEEs of Ministry and Deputy Managers of NHAI at a time including foreign training of 15 days period. Only the Successful completion of foundation training valid for continuation in service….Click here to Read More
NITI Aayog's Aspirational district ranking : Chandauli of UP tops in December 2019
On January 29, 2020, NITI Aayog ( National Institution for Transforming India), a policy think tank of the Government of India (GoI), released the ranking of Aspirational Districts of the country for the month of December 2019.
The ranking is based on the progress made in 5 development areas in 112 aspirational districts across India in December 2019. The rankings focus on progress in Health and nutrition, education, agriculture and water resources, financial inclusion& skill development and Basic infrastructure
Top 3 states in Aspirational Districts ranking:
[su_table]
| | | | | | |
| --- | --- | --- | --- | --- | --- |
| Rank | State | District | Score (November-2019) | Score (December-2019) | Delta Score (Incl. Saturated Indicators) |
| 1 | Uttar Pradesh | Chandauli | 54.6 | 57.6 | 3.002 |
| 2 | Odisha | Balangir | 51.1 | 53.9 | 2.796 |
| 3 | Andhra Pradesh | Y.S.R. | 62.9 | 65.2 | 2.310 |
[su_table]
Assam Rifles builds war memorial "Veer Samriti" in Nagaland for 357 martyrs
On January 30,2020 Assam Rifles (military unit) has constructed a war memorial "Veer Samriti" in Nagaland, Kohima for 357 Army & Assam Rifles personnel, who died while fighting insurgency in north-eastern state. It is first of its kind in Nagaland.
About "Veer Samriti" war memorial:
i.The memorial has been built at Mokokchung, Nagaland (one of the cultural & intellectual center), which was planned & executed by Inspector General Assam Rifles (North), will be inaugurated soon.
ii.The names of the 357 martyrs have been carved on a single granite stone. The memorial is spread over 13,500 sq feet & was built by 44 Assam Rifles.
iii.The 19 feet high war memorial is having 3 converging posts signifying the Army, Air Force and Assam Rifles.
About Assam Rifles:
Founded- 1835.
Headquarters- Shillong, Meghalaya.
Motto- Sentinels of the North East.
Director General- Lt Gen Sukhdeep Sangwan.
44th International Kolkata Book Fair 2020 (IKBF) begins in Kolkata, West Bengal with Russia as the theme country
On 28 January 2020 , The 44th edition of Kolkata Book Fair 2020 (IKBF) has commenced at Central Park Mela Ground in SaltLake, Kolkata , West Bengal with Russia as a "Focal Theme Country". Tyto, a category of bird species consisting of barn owls, grass owls and masked owls was selected as the official Mascot of the Book Fair for the 1st time.
The IKBF which is annually organized by the Publishers and Booksellers Guild,was inaugurated by West Bengal Chief Minister Mamata Banerjee, in presence of Russian Ambassador to India, Kudashev Nikolay Rishatovich.
Since 2020's focal theme is "Russia", January 30,2020 celebrated as "Russian Day"….Click here to Read More
Overview of Luxembourg foreign minister Jean Asselborn's 2-day visit to India
The Minister of Foreign & European Affairs of the Grand Duchy of Luxembourg H.E. Mr. Jean Asselborn was on 2 day visit to India on January 27- 28, 2020.During his visit he met the External Affairs Minister (EAM) of India, Dr. Subrahmanyam Jaishankar at Hyderabad House in New Delhi .
Key Points:
i.Asselborn visited India for the 5th time & in current visit he visited Rajghat in Delhi to pay respects to Mahatma Gandhi. As part of the 150th anniversary of Mahatma Gandhi, Luxembourg had also issued a special postage stamp.
ii.Both the Ministers reviewed the bilateral relations between the two nations and held discussion over to further boosting cooperation in the fields of trade & economy, space, political and strategic relations among others.
About Luxembourg:
Capital– Luxembourg
Currency– Euro
Prime Minister– Xavier Bettel
Assam tops in best budgetary practices followed by Odisha,AP & Manipur at bottom: TII survey
On January 29, 2020 , According to the survey 3rd edition of "Transparency In Budgetary Process Report" conducted by Transparency International's India (TII), Assam tops in the ranking of best practices followed by states in budget formulation with a score of  70.
This survey is based on four parameters which includes public disclosure, budgetary process, post budget fiscal management and efforts to make budget more transparent and citizen friendly.
Top 3& Bottom 3 states in Budget Transparency:
[su_table]
| | | |
| --- | --- | --- |
| Rank | State Name | Score |
| 1 | Assam | 70 |
| 2 | Odisha | 66 |
| 3 | Andhra Pradesh | 64 |
| 19 | Punjab | 29 |
| 20 | Meghalaya | 28 |
| 21 | Manipur | 25 |
[/su_table]
BANKING & FINANCE
No charge on UPI, RuPay transactions if MDR is zero: Banks to NPCI
On January 29, 2020, National Payments Corporation of India (NPCI),  an umbrella organisation for operating retail payments and settlement systems, has approved part of the banks request to remove interchange fees on Unified Payments Interface (UPI) and RuPay card transactions as long as the merchant discount rate (MDR) remains zero.
In contrast, it still reviewing other fees like payments service provider (PSP) fee and switching fees as it is concerned that the decision will obstruct its revenues and PSPs like PhonePe & Google-Pay.
Key Points:
i.The move was discussed & approved in the NPCI steering committee meeting with Indian Banks' Association (IBA).
ii.If NPCI provides a complete waiver on charges, NPCI as well as banks, networks and PSPs will not earn anything from UPI and RuPay transactions. Because, at present NPCI charges the switching fee from banks on RuPay card transactions.
iii.Earlier on January 1, 2020, the Finance Ministry (FM) announced that no MDR charges will be applicable on transactions/ payments done via RuPay and UPI platforms beginning January 1, 2020.
About MDR: It is the cost paid by a merchant to a bank for accepting payment from their customers via digital means. The MDR is expressed in percentage of the transaction amount.
It generally varies from 1% – 3%.
About Indian Banks' Association (IBA):
Formation– 26 September 1946
Headquarters– Mumbai, Maharashra
Deputy CEO– B Raj Kumar
It has 252 banks as its members comprising of public, private, foreign and cooperative regional banks.
About National Payments Corporation of India (NPCI):
Founded– 2008
Headquarters– Mumbai, Maharashtra
MD & CEO– Dilip Asbe
ECONOMY & BUSINESS
FICCI estimates India's GDP growth at 5 % for FY20; could reach 5.5% in FY21
On January 29, 2020, Federation of Indian Chambers of Commerce and Industry (FICCI), an association of business organizations in India, in its "Economic Outlook Survey 2020", has projected  India' s annual median GDP (Gross Domestic Product) growth at 5% for 2019-20 (Fiscal year –FY 20).It is in line with the National Statistical Organisation's (NSO) projected growth rate (5%, a 11-year low).
Key Points:
i.FICCI has hoped that the conditions will improve further and the country's growth rate could reach 5.5 % in 2020-21 (FY 21).It also estimated India's growth rate at 4.7 % in the last December quarter (2019-20).
ii.According to the survey, agriculture and allied services will grow at a rate of 2.6 % in 2019-20. At the same time, the industry can achieve a growth rate of 3.5%.while, the service sector is expected to achieve 7.2 % growth in 2019-20.
iii.The biggest concern of the industry organization is the decline in exports due to foreign signals. Exports of goods are estimated to decrease by 2.1 %. At the same time, import is also expected to decline by 5.5 %.
In addition, the current account deficit is estimated to be 1.4 % of GDP for the current financial year.
iv.According to the report, softening of the global economy, coupled with ongoing political upswing around the world, uncertainty over US- China and Brexit are the biggest risks to the domestic economy.
About FICCI:
Founded– 1927
Headquarters– New Delhi
President– Sangita Reddy
AWARDS & RECOGNITIONS
Dr. Partap chauhan honoured with Ayurveda ratan award 2020 in Brussels, Belgium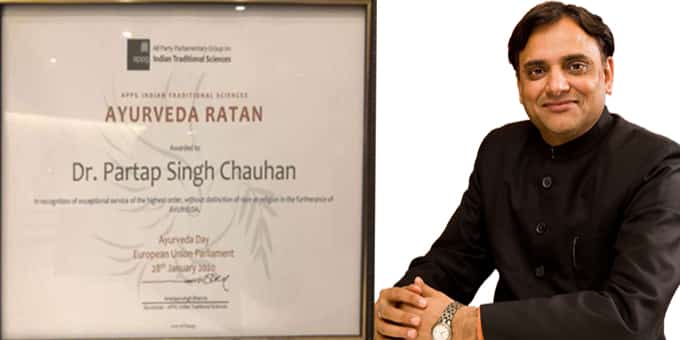 On January 29, 2020, Dr. Partap Chauhan, the pioneer of Ayurvedic Telemedicine, has Conferred with Prestigious Ayurveda Ratan Award 2020 in Brussels, Belgium during Ayurveda Day Celebration at the European Parliament.
Key Points:
i.The All-Party Parliament Group on Traditional Medicines organized a meeting at in Brussels, Belgium with the aim of formulating a roadmap to legalize Ayurveda in Europe and to integrate it with their healthcare systems.
ii. Indian Ambassador to European Union (EU), Gaitri Kumar & Geoffrey Charles Van Orden, the British Conservative Member of European Parliament, Ayurveda practitioners and enthusiasts, policymakers, academicians, and several officials  and delegates from EU nations were participated in the event.
iii.On November 21, 2018, Ayurveda Day was 1st celebrated at the European Parliament .
APPOINTMENTS & RESIGNATIONS
Gita Sabharwal of India appointed UN Resident Coordinator in Thailand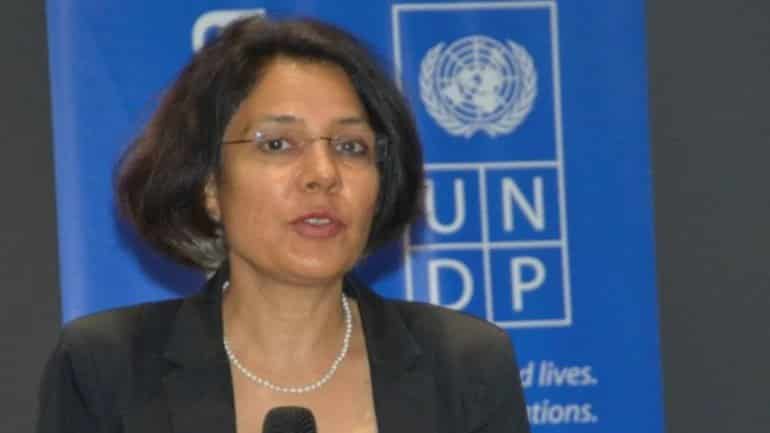 On January 30,2020 Gita Sabharwal of India was appointed as the UN(United Nations) Resident Coordinator (RC) of Thailand by United Nations Secretary-General Antonio Guterres.
About UN Resident Coordinator:
The UN Resident Coordinator is the highest ranking representative of the UN development system at country level and representatives of UN Secretary-General.
2030 Agenda: UN Resident Coordinator has the responsibility to guide UN country teams and coordinate the support from other countries for smooth implementation of 2030 Agenda.
Key Points:
i.Sabharwal has 25 years of experience in development, peacebuilding, governance & social policy across 5 Asian countries, including Maldives.
i.Gita Sabharwal recently served in UN, Sri lanka as the Peacebuilding and Development Adviser for 7 years.
ii.She served as the Deputy Country Representative of ,The Asia's Foundation in Maldives & Srilanka.
iii.She also held the positions of Poverty & Policy Adviser for the UK's (United Kingdom) Development for International Development in India and Vietnam.
iv.Sabharwal holds a master's degree in development management from University of Wales, UK
RBI appoints Janak Raj as member of the Monetary Policy Committee
On January 29,2020 Janak Raj has been appointed as the third internal member (ex officio member) of the Monetary Policy Committee (MPC) by the Reserve Bank of India (RBI) during it's 581st meeting of the central board in Mumbai, Maharashtra. He is the successor of Dr. Michael Debabrata Patra who was appointed as Deputy Governor of RBI. ED Janak is the executive director in-charge of the monetary policy department.
Key Points:
i.Instituted in 2016, the monetary policy committee is responsible for fixing the benchmark interest rate in India and consists of 6 members.
ii.MPC is headed by RBI Governor. The 6 internal members of MPC consists of three are nominated by the government, while the remaining three are from the RBI (including the Governor).
iii.The 6 internal members are: Dr. Chetan Ghate, Dr. Pami Dua, Janak Raj , Dr. Ravindra H. Dholakia, Shri Bibhu Prasad Kanungo, Shri Shaktikanta Das.
   SCIENCE & TECHNOLOGY
NCRB Launched 'Searching the missing persons' & 'Generate Vehicle NOC' services.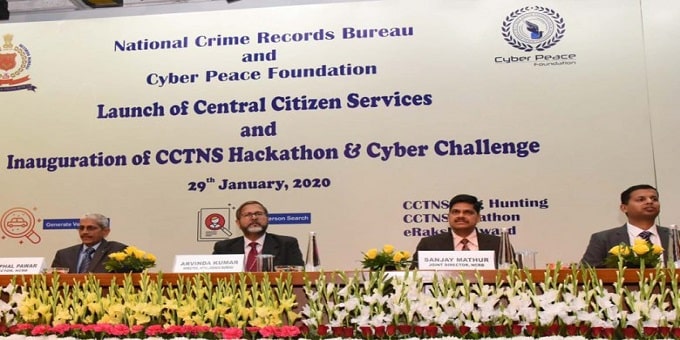 On January 29,2020 NCRB (National Crime Records Bureau) launched 2 police related Citizen centric services– "Searching the missing persons" & "Generating vehicle NOC (No Objection Certificate)" on CCTNS (Crime & Criminal Tracking Network and Systems) platform. Shri. Arvind Kumar, Director, Intelligence Bureau launched the online services and inaugurated Cyber Tipline Monitoring facility in NCRB, New Delhi. The online services can be accessed through 'digitalpolicecitizenservices.gov.in' portal or through a link in the existing 'Digital Police Portal'.
Key Points:
i.Missing Person Search:The citizens can search for their missing child/person in the national database in order to recover the unidentified person. The portal consists of all details of missed person including photos available on CCTNS.
ii.Generate Vehicle NOC:It helps the buyer to know the status of the vehicle before its second hand purchase (suspicious or clear from police records), details can be searched through national database based on vehicle's details.
iii.NCRB and Cyber Peace Foundation have designed CCTNS Hackathon and Cyber Challenge 2020 with the aim to enhance the skill and knowledge of participants.
iv.MoU (Memorandum of Understandings):NCRB and National Centre for Missing and Exploited Children's (NCMEC), US (United States) had signed a memorandum to receive the details of the persons who circulate details of child pornography in India.
About NCRB:
Founded- 11 March 1986.
Motto- Empowering Indian Police with Information Technology.
Headquarters- New Delhi.
OBITUARY
Padma Shri awardee and Indian Social Worker Tushar Kanjilal passed away at 85

On January 29,2020 Famous social worker, environmentalist, educationist & writer Tushar Kanjilal, 85 years old, passed away in Kolkata, West Bengal. He was born on March 1, 1935 at Noakhali, Bangladesh and was attracted to Marxist ideologies & quit politics in 1967.
Awards:
i.The Government of India awarded Tushar Kanjilal the 4th highest civilian honour of Padma Shri in 1986.
ii.He also received Jamnalal Bajaj Award in 2008.
Key Points:
i.Tushar Kanjilal worked as the headmaster of the local high school and also known as 'Mastermoshai' (a teacher).
ii.He was an environmental activist & worked for the preservation of the Mangrove forests in the Sunderbans, West Bengal.
iii.He also wrote a book 'Who killed the Sunderbans?"— that deals with the issue of the destruction of Mangrove forests.
Former Kerala Minister M. Kamalam passed away at 93

On January 30,2020 Former Kerala Minister & Senior Congress leader M.kamalam passed away at the age of 93 in Kozhikode, Kerala due to age-related ailments. She was born on August 14,1926.
Key Points:
i.Kamalam was elected to the state assembly twice from Kalpetta, Kerala in 1980 &1982 and also served as Cooperation Minister in the K Karunakaran cabinet from 1982-1987.
ii.She served as a KPCC (Kerala Pradesh Congress Committee) Vice-President, KPCC (Kerala Pradesh Congress Committee) General Secretary & AICC (All India Congress Committee) member and also Chairperson of the Kerala state Women's Commission.
iii.She started her political career as the Councillor in Kozhikode Corporation.
IMPORTANT DAYS
World Leprosy Day observed on Jan 30, 2020, in India; CII, SILF signs MoU eliminated leprosy in India

World Leprosy Day is observed annually on the last Sunday of January every year. This year, the day was observed on January 26, 2020. In India, it is celebrated on January 30 every year to commemorate the death of Mahatma Gandhi who was assassinated on this day in 1948. This year 2020 marked the 72nd death anniversary of Mohandas Karamchand Gandhi.
Theme:"Leprosy isn't what you think"
Key Points:
i.Leprosy, also known as Hansen's disease is a highly contagious infection caused by the bacterium Mycobacterium leprae. This day was chosen by the French humanitarian Raoul Follereau as a tribute to Mahatma Gandhi, who helped people affected with leprosy.
ii.As a part of the eradication of leprosy, Sasakawa India Leprosy Foundation (S-ILF) signed MoU with the Confederation of Indian Industry (CII) to curb the social stigma faced by people affected by leprosy and their families. The MoU was inked in the presence of Union Health and Family Welfare Minister Harsh Vardhan and Rajiv Kumar, Vice Chairman, NITI Aayog during an event in New Delhi. S-ILF is working hard to meet the government"s target of making India leprosy-free by 2030.
iii.The WHO (World Health Organization) Goodwill Ambassador for Leprosy Elimination is Yohei Sasakawa, Chairman of The Nippon Foundation.
World Neglected Tropical Diseases day 2020 was observed on Jan 30 

On January 30, 2020 World Neglected Tropical Diseases (NTD) was observed officially for the first time to create awareness & also to control the diseases. NTDs are caused by pathogens such as viruses, bacteria, protozoa and helminths & are common in population of developing regions such as Asia, Africa & the Americas. This inaugural event was announced by the Crown Prince Court of Abu Dhabi, His Highness Sheikh Hamed bin Zayed Al Nahyan, at the Reaching the Last Mile Forum held in Abu Dhabi, United Arab Emirates (UAE) in November 2019.
Key Points:
i.NTDs are a group of ancient diseases that affects 1.6 billion people living in the poorest & marginalized communities worldwide. The common NTD of India is Lymphatic filariasis (Hathi Paon).
ii.As per WHO (World Health Organization), 20 health conditions are categorized as Neglected tropical diseases that is affecting more than 149 countries.
iii.Motto:"#BeatNTDs: For good. For all".
STATE NEWS
Delhi airport gets a new women-only cab service namely "Women with Wheels"
'Women with Wheels' cab service has been started at Indira Gandhi International Airport (IGIA), New Delhi by 'Sakha cabs' for the safety of women.
Key Points:
i.The taxis are operated by women drivers and the services are provided only to women or men with family.
ii.The cab had been installed with GPS(Global Positioning System) and panic button to help the women drivers & women passengers.
iii.Sakha Consulting wings also provide women cab service in Indore (Madhya Pradesh), Jaipur (Rajasthan), and Kolkata (West Bengal). All the women drivers have been trained by Azad foundation, partner of Sakha Consulting Wings Pvt Ltd.
About Sakha Consulting Wings Pvt Ltd.
Partner– Azad Foundation, Samaan Society
Initiated– 2008
CEO– Arvind Vadera
Women on Wheels Founder – Meenu Vadera
Current Affairs Headlines: 30 January 2020 
IAHE committee headed by YS Malik submits its report to Road transport minister Nitin Gadkari
NITI Aayog's Aspirational district ranking : Chandauli of UP tops in December 2019
Assam Rifles builds war memorial in Nagaland for 357 martyrs.
44th International Kolkata Book Fair 2020 (IKBF) begins in Kolkata, West Bengal with Russia as the theme country
Luxembourg foreign minister Jean Asselborn meets EAM Jaishankar during his 2-day visit to India
Assam tops in best budgetary practices followed by states, Meghalaya at bottom: TII survey
No charge on UPI, RuPay transactions If MDR is zero: Banks to NPCI
FICCI estimates India's GDP growth at 5 % for FY20; could reach 5.5% in FY21
Dr. Partap chauhan honoured with Ayurveda ratan award 2020 in Brussels, Belgium
Gita Sabharwal of India appointed UN Resident Coordinator in Thailand
RBI appoints ED Janak Raj as member of the Monetary Policy Committee
NCRB Launched 'Searching the missing persons' & 'Generate Vehicle NOC' services.
Padma Shri awardee and Indian Social Worker Tushar Kanjilal passed away at 85
Former Kerala Minister M. Kamalam passed away at 93.
World Leprosy Day 2020 is observed on Jan 30, 2020.
World Neglected Tropical Diseases day 2020 was observed on Jan 30
Delhi airport gets a new women-only cab service
[su_button url="https://affairscloud.com/current-affairs/january-2020/" target="self" style="default" background="#2D89EF" color="#FFFFFF" size="5″ wide="no" center="no" radius="auto" icon="" icon_color="#FFFFFF" text_shadow="none" desc="" download="" onclick="" rel="" title="" id="" class=""]Click Here to Read Current Affairs January 2020[/su_button]
AffairsCloud Ebook - Support Us to Grow