On 28 January 2020 , The 44th edition of Kolkata Book Fair 2020 (IKBF) has commenced at Central Park Mela Ground in SaltLake, Kolkata , West Bengal with Russia as a "Focal Theme Country". Tyto, a category of bird species consisting of barn owls, grass owls and masked owls was selected as the official Mascot of the Book Fair for the 1st time.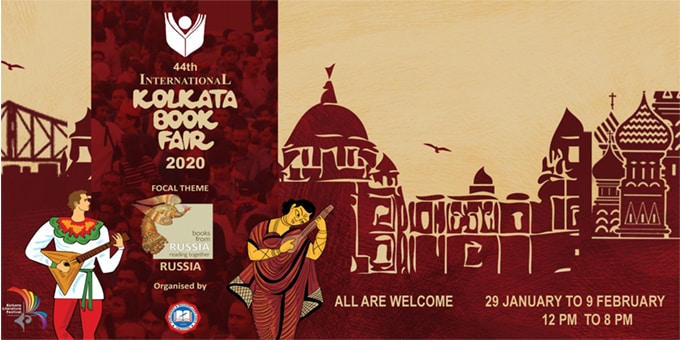 Key Points:
i.The IKBF which is annually organized by the Publishers and Booksellers Guild,was inaugurated by West Bengal Chief Minister Mamata Banerjee, in presence of Russian Ambassador to India, Kudashev Nikolay Rishatovich.
ii.Since 2020's focal theme is "Russia", January 30,2020 celebrated as "Russian Day".
iii.Eminent Poets, authors and literary critics from 20 countries, including India, Russia, Costa Rica, Spain, Scotland, Guatemala, Argentina, Bangladesh and Australia are participating in this festival to interact with their Indian counterparts also with visitors attending the talks and seminars.
iv.The fair will also honour noted Indian authors by naming the various public spaces after them. The two big halls, comprising English publications, have been named after the late scholar & noted writer Nabanita Dev Sen and late actor-director-playwright Girish Karnad.
v.The Little Magazine Pavilion, which will see about 200 people participation, is named after famous Bengali poet & litterateur, late Subhash Mukhopadhyay.
vi.On this occasion, 4 books have been translated from Russian to Bengali.It includes, Bigyapone Mele na, Frosia Karovina, Ek theke dosh Prem & Rangberong er Tushar.
Mamata Banerjee releases her book on CAA, NRC & NPR
The Chief Minister(CM) of West Bengal Mamata Banerjee has launched her book 'Why We Are Saying No CAA, NO NRC, No NPR' at 44th International Kolkata Book Fair.
i.Banerjee also raised her state's concern against the Centre's Citizenship Amendment Act (CAA), National Register of Citizens (NRC) and National Population Register (NPR).
About West Bengal:
Capital– Kolkata (Also largest city).
Governor– Jagdeep Dhankhar.
National Parks(NP)- Gorumara NP, Neora Valley NP, Singalila NP, Sundarban NP.
Bird– White-throated kingfisher
Flower– Night-flowering jasmine
AffairsCloud Ebook - Support Us to Grow