We are here for you to provide the important Recent and Latest Current Affairs 4 February 2020, which have unique updates of Latest Current Affairs 2020 events from all newspapers such as The Hindu, The Economic Times, PIB, Times of India, PTI, Indian Express, Business Standard and all Government official websites.
Our Current Affairs February 2020 events will help you to get more marks in Banking, Insurance, SSC, Railways, UPSC, CLAT and all State Government Exams. Also try our Latest Current Affairs Quiz and Monthly Current Affairs PDF which will be a pedestrian to crack your exams.
Date-Wise Current Affairs February 2020 PDF(Content & Q&A) for Paid Users – Click Here to Know More
Click here for Current Affairs February 2 & 3 2020
NATIONAL AFFAIRS
DST launches SATHI initiative to address need for building strong science & technology infrastructure
On February 3, 2020, DST (Department of Science and Technology) that works under the Ministry of Science and Technology, has launched a special scheme called "Sophisticated Analytical & Technical Help Institutes (SATHI)" with the aim to create shared, professionally managed and strong Science and Technology infrastructure in India.
Key Points:
i.The SATHI scheme will enable academia, start-ups, manufacturing, industry and R&D labs to offer high-end analytical testing. This will help to avoid duplication, reduce the dependency on foreign sources & also foster a strong culture of collaboration between institutions.
ii.In addition to SATHI, the government also provides Rs. 500 crores to 100 top-performing departments in universities and IITs, etc for their research facilities in the field of manufacturing, waste processing, clean energy and water, and Start-up India, etc.
iii.Earlier, DST has already installed 3 such SATHI Centres centers in India, one each at IIT (Indian Institute of Technology) Kharagpur (West Bengal), IIT Delhi and BHU(Banaras Hindu University, Uttar Pradesh) at a total outlay of Rs 375 Cores.
DST also decided to set up 5 SATHI Centres every year for the next 4 years.
About DST (Department of Science and Technology):
Founded– May 1971
Headquarters– New Delhi
RCS-UDAN marked 250th route through Bhubaneswar-Varanasi daily flight operations
On January 31, 2020 Alliance Air which is a wholly owned subsidiary of Air India commenced direct daily flight operations from Bhubaneswar(Odisha) to Varanasi(Uttar Pradesh) under the RCS-UDAN (Regional Connectivity Scheme – Ude Desh Ka Aam Nagrik) of Ministry of Civil Aviation (MoCA). This marked the 250th route under RCS-UDAN.
Key Points:
i.Bhubaneswar to Varanasi route was the 58th route for Alliance Air under RCS-UDAN. Prior to this, Alliance air recently started direct flight operations in the Kolkata-Jharsuguda route  on January 27, 2020.
ii.Alliance Air will deploy its ATR 72 600 aircraft for the daily flight operations from Bhubaneshwar to Varanasi.
About Ude Desh Ka Aam Nagrik (UDAN):
Fact1- The 1st flight under UDAN was flagged off on 27th April 2017 by Prime Minister Shri Narendra Modi.
Fact2- The aim of the scheme is to provide regional connectivity through air travel even in the least accessible area in the country and also to make air travel affordable with the objective of letting the common citizen of the country fly.
73.47 Lakh people trained under Pradhan Mantri Kaushal Vikas Yojana from 2016-20 
As on January 17, 2020 approximately 73.47 lakh candidates were provided skilling under Short Term Training (STT) courses and Recognition of Prior Learning (RPL) across India from 2016-2020 under the Pradhan Mantri Kaushal Vikas Yojana (PMKVY). It is a flagship program under the Skill India Mission of the Ministry of Skill Development and Entrepreneurship (MoSD&E).
Key Points:
i.Post placement support of Rs. 1500 per month per trainee will be given for special groups & special areas for 2 or 3 month after the training. Click here to know more
About  Pradhan Mantri Kaushal Vikas Yojana(PMKVY):
Launched- 16 July 2015.
Fact1- The scheme implemented by MoSD&E will provide skill training to the people through the National Skill Development Corporation (NSDC) and the assessment fee will be completely borne by the govt.
Fact2- The skill training will be done based on the National Skill Qualification Framework (NSQF) and industry led standards.
GoM headed by MoH&FW Harsh Vardhan to monitor novel coronavirus outbreak constituted 
On February 03, 2020 the govt has set up a task force under the chairmanship of Union Minister for Health and Family Welfare (MoHFW) Dr Harsh Vardhan, to monitor the recent novel Coronavirus (nCoV) outbreak with the representatives from the Ministries of Health, Home, Civil Aviation and Women and Child Development (WCD). This announcement was made after a third positive case of nCoV was detected in the state of Kerala. The Group of Ministers(GoM) will review the situation on a daily basis.
Key Points:
i.The Health Ministry has also announced people to refrain from travelling to China due to the coronavirus outbreak in its Hubei province. Travellers returning from China will also be quarantined.
ii.Members in group: The other Group of Ministers(GoM) include Minister of External Affairs (MEA) Subrahmanyam Jaishankar, Minister of Civil Aviation (MoCA)Hardeep Singh Puri and Minister of State(MoS) for  Home Affairs Gangapuram Kishan Reddy.
iii.WHO definition of coronavirus: the World Health Organisation (WHO) defines coronavirus as "A large family of viruses that cause illness ranging from the common cold to more severe diseases".
India's biggest rural technical festival 'Antahpragnya 2020' in telangana
On February 3,2020 India's biggest rural technical festival 'Antahpragnya 2020' was held in Rajiv Gandhi University of knowledge Technologies (RGUKT), Basar, Nirmal district, Telangana and the festival was inaugurated by M Prashanthi, District Collector of Nirmal, Telangana.
The festival was held for 3 days from 31st January to February 1,2020. The theme for the year 2020 was "Spot and encourage rural tech innovators".
Key Points:
i.The festival displays 300 prototypes, working models, exhibits technologies such as automatic switch for water, homemade electricity, smoke absorber, automatic street lighting system, smart dustbins, zero budget farming, automatic irrigation etc.,
ii.RGUKT was the first institute to implement Block-chain Technology.
iii.RGUKT will soon enter an MoU with Transcend Adventure to include Adventure Curriculum in the University for trekking Mount Everest.
iv.The team of Antahpragnya in collaboration with SSERD (Society for Space Education, Research and Development) organized an Astrospace camp which aimed to create awareness about the exciting career in space.
v.The other events of this function are Agri Championship, Ideal village and Science festival.
About Telangana:
Capital- Hyderabad.
Chief Minister- Kalvakuntla Chandrashekar Rao.
Governor- Dr Tamilisai Soundararajan.
INTERNATIONAL AFFAIRS
IHME Report: 14% of India's under-five aged deaths were due to pneumonia
On January 30, 2020 according to a recent report by the Institute for Health Metrics and Evaluation(IHME), 14% of under 5 years of age deaths in India occurred mainly due to pneumonia. This accounted for approximately 1,27,000 deaths annually where the figure was around 1,78,000 in 2013.
Institute for Health Metrics and Evaluation(IHME) report:
The report has been released prior to the 1st-ever global forum on childhood pneumonia in Barcelona from January 29 to 31.
50% of the under-5 deaths caused by pneumonia were from the northern belt of India.
Pneumonia mortality rate: The current pneumonia mortality rate is 5 per 1,000 live births. The target has been set to reduce the mortality rate to less than 3 by 2025.
Death rate in general: 9 million children are estimated to die in a decade if proper action is not taken to combat pneumonia.
2019 deaths: 8 lakh children have died in 2019 i.e., 1 child in every 39 seconds died. 
2020-2030: 6.3 million children under age 5 could die due to pneumonia from 2020-2030.
Deaths are likely to be highest in Nigeria (1.4 million), India (880,000), the Democratic Republic of Congo (DRC- 350,000) and Ethiopia (280,000)….Click here to Read More
Pakistan, Somalia declare locusts a 'national emergency' after worst locust invasion
On February 2, 2020,The Government of  Somalia announced a National Emergency on Locusts (family- Acrididae) attack because these insects caused major damage to the food supply in one of the world's poorest countries & and most vulnerable regions in the world. Somalia is the 1st country to make such a declaration & its declaration aims to intensify the national effort to combat these insects.
Pakistan declares national emergency to combat locusts attack
The Prime Minister (PM) of Pakistan Imran Khan has also declared a national emergency due to the massive locusts attack. These locusts have destroyed entire crops in the Punjab province of Pakistan, which now needs Rs 730 crore to overcome this crisis.
i.PM Imran Khan also approved a National Action Plan to overcome this issue & allocated various works to the National Disaster Management Authority (NDMA).
About Locusts:
These are a type of large tropical insect measuring 3km in width and 1km in length & the herds of locusts are the result of extreme weather fluctuations.
Locusts can travel up to 150 km in a day & each locust can eat grains equal to its weight in a day (about 2 gms).
About Somalia:
Capital– Mogadishu
Currency– Somali shilling
President– Mohamed Abdullahi Mohamed
Prime Minister– Hassan Ali Khayre
About Pakistan:
Capital– Islamabad
Currency– Pakistani rupee
President– Arif Alvi
ECONOMY & BUSINESS
Fitch forecast India's GDP growth to 4.6 % for FY20 & 5.6 % for FY 21
On February 3, 2020, Fitch Ratings Inc. , an American credit rating agency in its 'India's economic growth outlook', has  estimated India's GDP (Gross Domestic Product ) growth to 5.6 % for the financial year-FY21. For the current fiscal 2019-20 (FY 20), GDP is projected at 4.6 %.
Key Points:
i.This estimation is less than what the central government had estimated in the Economic Survey 2020, presented just a day before the Union Budget for 2020-21.
ii.In the Economic Survey, the government has projected GDP growth of 6-6.5 % for FY 21, which is higher than the estimate of 5 % in the current FY 20.
iii.Fitch has also estimated that in fiscal year 2022, government debt will remain 70 % of total GDP.
iv.As per Fitch, there are some such provisions in the budget, due to which GDP growth can be helped to catch the momentum in FY 21. There will be a growth due to reduction in income tax rates, emphasis on foreign investment, investment in infrastructure and some schemes.
About Fitch Ratings:
It is a subsidiary of the Hearst Corporation.
Headquarters– New York, USA
CEO– Paul Taylor
President– Ian Linnell
Bank credit up by 7.21%, deposits up by 9.51%: RBI
On February 3, 2020, According to the latest Reserve Bank of India (RBI) data, Bank credit and deposits grew by 7.21 % and 9.51 % to Rs 100.05 lakh crore and Rs 131.26 lakh crore, respectively, in the fortnight ended January 17,2020.
The banks advance was 93.32 lakh crore rupees in the same period a year ago, while deposits stood at 119.85 lakh crore rupees.
There was an increase in the last fortnight too. Earlier, in the fortnight ended January 2, 2020, banks credit increased by 7.57 % to Rs 100.44 lakh crore, while deposits increased by 9.77 % to Rs 132.10 lakh crore. Non-food credit grew by 7 percent year-on-year in December 2019, compared to 12.8 percent in December 2018….Click here to Read More
Amazon India partnered with Eastern Railways to set up kiosk at Sealdah railway station in Kolkata
On January 30 multinational technology company(MNC) Amazon India has partnered with Eastern Railways inorder to set up a pick-up kiosk at the Sealdah railway station in Kolkata, West Bengal. Previously successful pilot of pickup kiosks in 4 railway stations across Mumbai, Maharashtra was set up in 2019.
Key Points:
i.Customers can use this point as a pickup location on the checkout page of their order. 
ii.Kiosk: A kiosk is a small open-fronted hut or cubicle from where newspapers, refreshments, tickets, etc will be sold
About West Bengal:
Formation- 26 January 1950.
Capital- Kolkata (Also largest city).
Governor- Jagdeep Dhankhar.
Chief Minister- Mamata Banerjee.
National Parks(NP)- Gorumara NP, Neora Valley NP, Singalila NP, Sundarbans NP.
CCI Nod for Combination between Yum Restaurants & Devyani Intl
On February 03,2020, The Competition Commission of India (CCI) approved the proposal for the combination of Yum Restaurants (India) private Limited (YRIPL) and Devyani International Limited (DIL). The proposal is that DIL is going to acquire some Equity Shareholding and sell some KFC restaurants.
Key points:
i.YRIPL is a private limited company in India as a part of YUM Brands, a U.S.A based Fast Food Corporation. In India YRIPL runs restaurants under KFC (Kentucky Fried Chicken), Pizza Hut and Taco Bell.
ii.DIL is a public company in India, it is performing under QSR (Quick Service Restaurant) segment in India and it is one of the Franchisee of YRIPL also maintains and operates KFC and Pizza Hut restaurants in certain territories of India.
iii.The CCI approved the proposed combination under Section 31(1) of the Act 2002.
About Yum Brands:
Headquarters- Louisville, Kentucky, United States.
Chief Executive Officer- David Gibbs
About Devyani International Limited:
Headquarters- Gurugram, Haryana
President & Chief Executive Officer- Virag Joshi.
AWARDS & RECOGNITIONS   
RBI governor Shaktikanta Das wins 'Central banker of the year 2020, Asia-Pacific' award
On February 3, 2020, The Banker magazine, a British English-language monthly financial affairs publication owned by The Financial Times Ltd, has named Reserve Bank of India (RBI) governor Shaktikanta Das as the 'Central Banker of the Year 2020', Asia-Pacific for encouraging growth and balancing the economy.
Apart from this, the announcement of the title of Global Central Banker award 2020 has been given to Jorgovanka Tabakovi , the head of the National Bank of Serbia.
Key Points:
i.The magazine made this announcement in an editorial in its issue published on 2 January,2020.
ii.As per Banker magazine, Shaktikanta Das has made many efforts to improve India's banking system from NPAs (non-performing assets) loans to banks struggling with fraud.
iii.Shaktikanta Das , a 1980 batch officer of Tamil Nadu (TN) cadre, took over as the 25th central bank governor after Urjit Patel. Prior to this, he has also served as Finance Secretary, Revenue Secretary to the Central Government.
About Banker magazine:
Editor– Brian Caplen
Founded– 1926
Headquarters– London, United Kingdom (UK).
Noted Hindi writer Vinod shukla wins 1st Mathrubhumi book of the year 2020 award
On February 2, 2020, Eminent  Hindi poet-novelist and 1999 Sahitya Akademi honouree Vinod Kumar Shukla (83) has won the 1st Mathrubhumi Book of the Year award 2020 for his translated book 'Blue Is Like Blue', which deal with common people and their daily struggles.
Key Points:
i.He received this award from Kerala based Malayalam newspaper Mathrubhumi at the Mathrubhumi International Festival of Letters 2020 which concluded in Thiruvananthapuram, Kerala.
ii.Arvind Krishna Mehrotra and Sara Rai have translated the stories of 'Blue Is Like Blue's (published by HarperCollins) into English.
iii.Shukla was selected by the jury comprising Shashi Tharoor, Chandrashekhara Kambara and Sumana Roy. He already won Atta Galatta Bangalore Literature Festival Book Prize 2019 for best fiction for this book.
About Mathrubhumi Book of the Year award:
This award released in the previous year given to the best fictional work and carries a cash prize of Rs 5 lakh, a plaque and a certificate.
Actress Waheeda Rehman to be honoured MP govt's with Kishore Kumar Samman 2018
On February 02, 2020 noted yesteryear Bollywood actor Waheeda Rehman was selected for the National Kishore Kumar Samman of the Madhya Pradesh(MP) government for the year 2018. She will be awarded at her residence in Mumbai, Maharashtra by Culture minister of MP Vijaylaxmi Sadho.
Key Points:
i.Award: The award carries a cash prize of Rs. 2 lakh and a citation. The award couldn't be given to Rehman during a function in 2019 as she was unwell at the time. The function coincided with the death anniversary of Legendary singer Kishore Kumar after whom the award has been instituted.
ii.Along with Rehman, on October 13, 2019 noted director Priyadarshan was also honoured with Kishore Kumar Samman.
Delhi's DTC awarded Road Safety Award 2018-19; Nagaland State Transport won under Hill category
On February 04, 2020 Delhi govt's public transport Delhi Transport Corporation (DTC) has been awarded with Transport Minister's Road Safety Award 2018-19 at an event in New Delhi. The award was given for its lowest accident rate. The Union Minister of Road Transport and Highways(MoRTH) Shri Nitin Jairam Gadkari awarded a trophy and a cheque of Rs. 1 Lakh to the Managing Director(MD) of DTC Shri Manoj Kumar.
Nagaland road transport won under Hill category:
The Nagaland State Transport (NST) was given the "Road safety award 2018-2019" for "lowest rate of accident" in the category for "Hill." The award was given by the Association of State Road Transport Undertakings (Asrtu).
Key Points:
i.DTC award: The award to DTC was given during the 3rd Edition of International Conference and Exhibition on Public Transport Innovation (ICEPTI) 2020 in New Delhi.
ii.Secretary of Transport Ministry Sanjeev Ranjan and other officials were present in the event.
16th MIFF 2020: Babenco: Tell Me When I Die by Barbara Paz bags Golden conch award for best documentary film
On February 3, 2020, The 16th edition of  Mumbai International Film Festival (MIFF) 2020, the oldest international event for non-feature films in South Asia,  was held at Nehru Centre Auditorium, Worli, Mumbai, Maharashtra.
The festival screens documentaries, short fiction films and animation films &the awards for the best films of the festival have been presented by Maharashtra Governor Bhagat Singh Koshyari at the closing ceremony.
Golden Conch, Silver Conch and other Special Awards:
[su_table]
S.No
Award Name
Won by
Director
1
Golden Conch Award 2020 for Best Documentary Film
Babenco: Tell Me When I Die (Brazilian documentary film)
Barbara Paz
2
Silver Conch Award for the Best Short Fiction Film
Marathi film Paavsacha Nibandh (An Essay of Rain)
Nagaraj Manjule
3
Silver Conch Award for the Best Animation Film
German film Portrait of Suzanne
Izabela Plucinska
Indian film Panangaatu Nari (The Fox of the Palmgrove)
Divakar S. K.
[/su_table]….Click here to Read More
73rd BAFTA 2020 in London, UK: '1917' wins best film award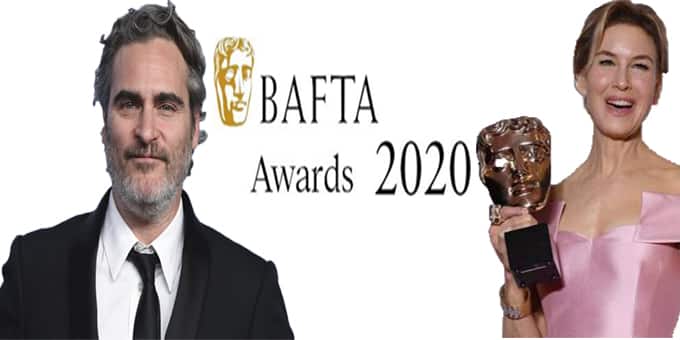 73rd British Academy of Film and Television Arts (BAFTA)Awards 2020 ceremony, popularly referred to as BAFTA Awards 2019 was held on February 2, 2020  in Royal Albert Hall,London, United Kingdom. It honours the best national and foreign films of 2019.
Highlights:
The ceremony was hosted by Graham Norton,an Irish television and radio presenter, comedian and commentator.
First World War drama '1917' won the Best Film award, which was directed by Sam Mendes.The film 1917 won 7 awards including best picture & director for Sam Mendes, the 1st  time he has been honoured for direction by the British academy.
Here's the full list of BAFTA 2020 winners….Click here to Read More
   APPOINTMENTS & RESIGNATIONS          
Albin Kurti appointed as the new PM of Kosovo
On February 04, 2020 former rebel leader Albin Kurti (44 years) has been appointed as the new and 4th Prime Minister (PM) of the Republic of Kosovo by its parliament.  Albin replaced Ramush Haradinaj as the PM, as Ramush resigned the post in July 2019 when he was summoned to be questioned at the war crimes court in The Hague, Netherlands.
Key Points:
i.Albin who is the leader of the political party Vetëvendosje (Self Determination), was famously known as Kosovo's Che Guevara (marxist leader) by reporters in the 1990s when he organised mass student protest against repression of Serbia.
ii.Positions held: He also served as the vice-president of the University of Prishtina Student Union in Kosovo, and a main organizer of non-violent demonstrations in 1997 and 1998. 
iii.govt formation: The new govt under Albin has formed after lawmakers approved a coalition of his Vetevendosje party and the centre-right Democratic League of Kosovo (LDK) party with 66 votes of support in the 120-member assembly.
About Republic of Kosovo:
Capital- Prishtina.
Currency- Euro.
President- Hashim Thaçi.
SCIENCE & TECHNOLOGY
ICAR & IVRI released Classical Swine Fever (CSF) cell culture vaccine in New Delhi
On February 3,2020 Dr.Trilochan Mohapatra, Secretary, Departments of Agricultural and Research Foundation (DARE) & Director general, Indian Council of Agricultural Research (ICAR) and Shri Atul Chaturvedi, Secretary, Department of Animal Husbandry & Dairying (DAHD) released the Live attenuated Classical Swine Fever (CSF) cell culture Vaccine at Krishi Bhavan, New Delhi.
The vaccine was developed by ICAR and IVRI (Indian Veterinary Research Institute).
Key Points:
i.CSF: Classical Swine Fever (CSF) is one of the most important diseases of the pig causing high mortality.
ii.Lapinized Vaccine:The country has been using lapinized CSF vaccine from the UK (United Kingdom) since 1964 for controlling the disease. The vaccine is produced from the spleen of rabbits.
iii.The total requirements of vaccine was 22 million doses per year & only 1.2 million doses of vaccines was produced by lapinized vaccine cell culture.
iv.In order to increase productivity & reduce the cost IVRI and ICAR developed CSF vaccine to control swine fever.
v.The new CSF vaccine costing around less than Rs.2/- per dose against RS.15-25/ per- dose of lapinized CSF vaccine and Rs.30/ per-dose of Korean vaccine.
vi.The new vaccine provides immunity for 2 years while lapinized CSF & Korean vaccine provides only 3 to 6 months.
vii.The new vaccine has been developed by a team of IVRI scientists consisting of Dr Pronab Dhar,Dr Ashok Kumar Tiwari, Dr M Manu, Dr Vikramaditya Upmanyu, Dr Richa Pachauri and Dr.Raj Kumar Singh.
About IVRI(Indian Veterinary Research Institute):
Founded- 1889.
Director- Dr Raj Kumar Singh.
Headquarters- Izatnagar, Bareilly, Uttar Pradesh (UP).
About ICAR(Indian Council of Agricultural Research):
Motto- Agrisearch with a human touch.
Founded- 16 July 1929.
Director- Dr Trilochan Mohapatra.
Headquarters- New Delhi, India.
IIT-Madras develops new AI tech to convert speech Impaired Humans Brain Signals into Meaningful Language
On February 04,2020, Indian Institute of Technology-Madras (IIT-M) researchers team lead by Vishal Nandigana, assistant Professor in Fluid Systems Laboratory, Department of Mechanical Engineering have developed an Artificial Intelligence technology to convert Brain signals of Speech-Impaired Humans into simple Human Language English.
This technology also helps the researchers to collect the information or action of Natural Reactions like Plant Photosynthesis and also what Nature is trying to communicate with us, this helps to predict Monsoons, Earthquakes, Tsunami and other Natural calamities by converting their signals into Human Language.
Key points:
i.Electrical signal, Brain signal or any other signals are generally in wave forms which can be decoded into meaningful Information using Physical Laws or Mathematical Transforms (Fourier transform and Laplace Transform), these are scientific languages discovered by Sir Isaac Newton and Jean-Baptiste Joseph Fourier.
ii.Brain signals are one form of electrical signals with wave-like patterns having spikes, humps and crusts the output result from the brain signal is ionic current, which represents the flow of ions which are charged particles these ions are carried out through Nanopores, these electrically driven ionic current signals would tell us what the ions are trying to communicate. If this method succeeds we will get electrophysiological data from the brain signals of speech impaired humans to know what they are trying to communicate.
About Indian Institute of Technology-Madras (IIT-M):
Chairman- Pawan Goenka
Director- Bhaskar Ramamurti
Founded- 1959
Motto- "Success is Born Out of Action".
L&T MBDA Missile Systems sets up missile integration facility in Coimbatore,Tamil Nadu
On February 3,2020 Engineering & Construction Company L&T (Larsen & Toubro Limited) and European defence major MBDA Missile Systems have set up a missile integration facility in Coimbatore, Tamil Nadu (TN).
L&T MBDA Missile Systems (LTMMSL) has set up the assembly,'inert' integration (without explosives) and testing the Missile Subsystems & Weapon launch systems.
Key Points:
i.Shares: L&T owns 51% of shares in LTMMSL while European Defence MBDA owns 49% of shares.
ii.Facility:The inert facility spreads across an area of 16,000 square meters in a Special Economic Zone.
iii.LTMMSL produces advanced missiles & missile systems to the Indian Armed Forces through domestic production.
iv.They will display some of the next-gen offerings at the DEFEXPO2020 (Defence Exhibition Organisation 2020) to be held at Lucknow, Uttar Pradesh.
About L&T:
Founded- February 7,1938.
Headquarters- Mumbai, Maharashtra.
Chairman- A.M. Naik.
Chief Executive Officer (CEO) & Managing Director (MD)- S.N. Subrahmanyan.
Whole-time director & Senior Executive Vice President (Defence & Smart Technologies)- J.D. Patil.
About MBDA:
MBDA is a European Developer and manufacturer of missiles and also a joint venture of Airbus (37.5%), BAE Systems (37.5%) and Leonardo (25%).
Founded- December 2001.
Chief Executive Officer (CEO)- Eric Beranger.
Headquarters- Le Plessis-Rob (France), Stevenage (United Kingdom), Rome (Italy), Schrobenhausen (Germany).
In a 1st, HAL to make advanced armed UAVs with Israeli Company
On February 3, 2020, Hindustan Aeronautics Limited (HAL), an Indian state-owned aerospace and defence company will sign a partnership pact with Israel Aerospace Industries (IAI) at the upcoming DefExpo 2020 in Lucknow, Uttar Pradesh(UP) to manufacture advanced Unmanned Combat Aerial Vehicles (UCAVs) in India for the 1st time.
Key Points:
i.As a large MALE (Medium Altitude, Long Endurance) UAV , it has a maximum flight time of over 36 hours in favorable conditions. This will be manufactured to cater both to Indian requirements for a combat UAV and possibly exports to third nations in the future as well.
ii.The advanced Heron TP UAV's with Israel, are currently in service with the three forces in a reconnaissance role.
iii.The uder development UAV has a maximum payload weighing of 40 kg & work on sensors, payloads and other data links has been outsourced to institutions like the Indian Institute of Technology (IIT).
About Hindustan Aeronautics Limited (HAL):
Founded– 1940(As Hindustan Aircraft) &1964 (Renamed Hindustan Aeronautics) Headquarters– Bangalore, Karnataka,
Chairman and managing director– R Madhavan
About Israel Aerospace Industries (IAI):
Founded– 1953
Headquarters– Lod, Israel
CEO and President– Nimrod Shefer
SPORTS
ICC test batsmen rankings: Kohli retained no. 1 spot; Rahane slips to 9th place
On February 01, 2020, the International Cricket Council(ICC) released its latest test batsmen rankings. Indian Cricketer Virat Kohli retained no.1 spot in the rankings while Indian cricketer Cheteshwar Arvind Pujara remained in 6th place and India's Ajinkya Madhukar Rahane slipped to the 9th spot. Virat was followed by Steveen Peter Devereux Smith (Australia) and Marnus Labuschagne(Australia) in the 2nd and 3rd spot respectively.
Key Points:
i.Bowling rankings: Indian bowler Jasprit Jasbirsingh Bumrah was the best placed Indian at the 6th spot and was followed by Ravichandran Ashwin at the 8th spot. Mohammed Shami Ahmed was the third Indian placed in the top 10 rankings placed at 9th spot.
ii.All rounder rankings: Indian cricketer Ravindra Anirudhsinh Jadeja remained at the 3rd Ashwin was ranked 4th.
Test Rank:
[su_table]
| | | | |
| --- | --- | --- | --- |
| Rank | Batting  | Bowling  | All Rounder |
| 1 | Virat Kohli (India) | Patrick James Cummins (Australia) | Jason Omar Holder |
| 2 | Steveen Peter Devereux Smith (Australia) | Neil Wagner (New Zealand) | Benjamin Andrew Stokes (England) |
| 3 | Marnus Labuschagne(Australia) | Jason Omar Holder (West Indies) | Ravindra Anirudhsinh Jadeja (India) |
[/su_table]
About International Cricket Council(ICC):
Founded- 15 June 1909.
Motto- Cricket for good.
Headquarters- Dubai, United Arab Emirates(UAE).
Chairperson- Shashank Manohar.
Chief Executive Officer(CEO)- Manu Sawhney.
OBITUARY
Famous Odia poet Rabindranath Singh passed away at 89
On February 2,2020 Famous Odia poet and freedom fighter Rabindranath Singh, 89 years old, passed away at Khapuria, Cuttack, Odisha. He was born on 27 January 1931 at Jagatsinghpur district, Odisha.
He was popularly known as 'Biplabi kabi' (the revolutionary poet) for his patriotic writings.
Key Points:
i.Poetry Collections: Rabi Singh famous poetry collections are 'Patha Prantara Kabita', "Charama Patra,Sithila Balga', 'Lal Pagoda Ra Preta O Anya Kabita', 'Bhrukuti, Bidirna', 'Padathika', 'Apritikara kabita', 'Jawalara Mala', 'Kshata', 'Bishabani', 'Durgama Giri', 'Jhada', 'Sarbahara', 'Banya',' Anaryara' & 'Charyapada'
ii.Awards: Rabi Singh was awarded with Atibadi Jagannath Das Samman by Odisha Sahitya Akademi in 2017 for his contribution to Odia Literature.
Kenya's longest serving Ex-President Daniel Moi Passed Away at 95
On February 04,2020, Daniel Arap Moi Kenya's Ex-President, who is a farmer School Teacher and became Kenya's longest serving President dies at 95 due to age issues and also getting treatment in Hospital for a month. Moi's Death was announced by Kenya's President Uhuru Kenyatta on the State Broadcaster with a Statement.
Key points:
i.Moi served as Kenya's President for 24years from 1978-2002, Moi became the President as a result of the death of the then president Jomo Kenyatta in office on 1978, at the time Moi was serving as Vice President of Kenya from 1967 as per constitution Moi becomes acting President.
ii.Daniel Arap Moi was the 2nd President of Kenya and 3rd Vice President and he also served as Minister of Home Affairs for Kenya.
Former Nizamabad Lok Sabha MP Narayana Reddy passed away at 89
On February 2,2020 Mr. Narayana Reddy, Former Lok Sabha MP(Member of Parliament), senior advocate, educationist & supporter of separate Telangana movement, passed away at the age of 89 in Hyderabad, Telangana.
He was born on September 10, 1931 at Sunket village, Nizamabad, Telangana.
Key Points:
i.Reddy was elected as a member of the Lok Sabha from Nizamabad as an independent candidate in 1967 & the first member who raised the issue of separate Telangana in Lok Sabha.
ii.In 1972 he was elected as a member of the Andhra Pradesh State legislative Assembly from Bodhan as an Indian National Congress (INC) party candidate.
IMPORTANT DAYS
World Cancer Day 2020 was observed on February 4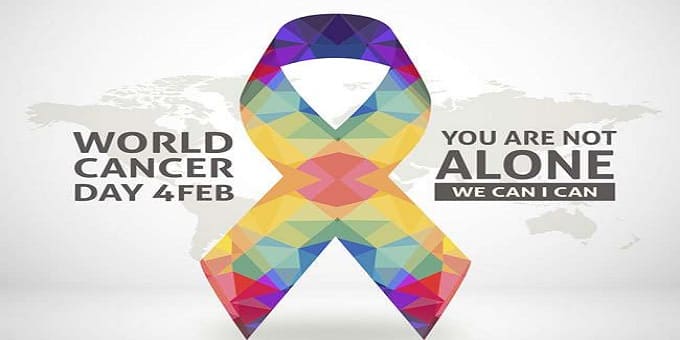 The World Cancer Day is organized by the Union for International Cancer Control (UICC), Geneva, Switzerland, every year on February 4 to raise awareness to encourage cancer's prevention, detection and treatment. The primary goal of World Cancer Day is to reduce the illness & death caused by cancer. The theme of WCD from 2019-21 is "I am and I will". The theme highlights that all of us can fight against cancer.
Key Points:
i.This year marks the 20th Anniversary from the commencement of initiative.
ii.On February 2000, World Cancer Day was written into the Charter of Paris against Cancer. The document was signed in between French President Jacques Chirac and UNESCO (United Nations Educational, Scientific and Cultural Organization) General Director Koichiro Matsuura at that time.
About Cancer:
i.Cancer is a disease caused by uncontrolled division of abnormal cells in a part of the body.
ii.Cancer is the second leading cause of death globally & the top cancers are lung, breast, cervical & colorectal cancer that affects Indian population.
AC GAZE
Kerala Government declares outbreak of novel coronavirus as state disaster
The Kerala government has declared the novel coronavirus epidemic as a "state calamity" after three people were tested positive for the infection in the state,which was announced by State Health Minister KK Shailaja, nearly 25 countries were infected by novel coronavirus so far.
BCCI President Sourav Ganguly to be Goodwill Ambassador of Indian team at Tokyo Olympics: IOA
Indian Olympic Association(IOA) has invited BCCI President Sourav Ganguly to become the Goodwill Ambassador of the Indian contingent at the Tokyo Olympics Games 2020, which is scheduled to be held from July 24 to August 9, 2020.
Current Affairs Headlines: 4 February 2020 
DST launches SATHI initiative to address need for building strong science & technology infrastructure
RCS-UDAN marked 250th route through Bhubaneswar-Varanasi daily flight operations
47 Lakh people trained under Pradhan Mantri Kaushal Vikas Yojana from 2016-20
GoM headed by MoH&FW Harsh Vardhan to monitor novel coronavirus outbreak constituted
India's biggest rural technical festival 'Antahpragnya 2020' in Telangana
IHME Report: 14% of India's under-five aged deaths were due to pneumonia
Pakistan, Somalia declare locusts a 'national emergency' after worst locust invasion
Fitch forecast India's GDP growth to 4.6 % for FY20 & 5.6 % for FY 21
Bank credit up by 7.21%, deposits up by 9.51%: RBI
Amazon India partnered with Eastern Railways to set up kiosk at Sealdah railway station in Kolkata
CCI Nod for Combination between Yum Restaurants & Devyani Intl
RBI governor Shaktikanta Das wins 'Central banker of the year 2020, Asia-Pacific' award
Noted Hindi writer Vinod shukla wins 1st Mathrubhumi book of the year 2020 award
Actress Waheeda Rehman to be honoured MP govt's with Kishore Kumar Samman 2018
Delhi's DTC awarded Road Safety Award 2018-19; Nagaland State Transport won under Hill category
16th MIFF 2020: Babenco: Tell Me When I Die by Barbara Paz bags Golden conch award for best documentary film
73rd BAFTA 2020 in London, UK: '1917' wins best film award
Albin Kurti appointed as the new PM of Kosovo
ICAR & IVRI released Classical Swine Fever (CSF) cell culture vaccinein New Delhi
IIT-Madras develops new AI tech to convert speech Impaired Humans Brain Signals into Meaningful Language
L&T MBDA Missile Systems sets up missile integration facility in Coimbatore,Tamil Nadu
In a 1st, HAL to make advanced armed UAVs with Israeli Company
ICC test batsmen rankings: Kohli retained no. 1 spot; Rahane slips to 9th place
Famous Odia poet Rabindranath Singh passed away at 89
Kenya's longest serving Ex-President Daniel Moi Passed Away at 95
Former Nizamabad Lok Sabha MP Narayana Reddy passed away at 89
World Cancer Day 2020 was observed on February 4
Kerala Government declares outbreak of novel coronavirus as state disaster
BCCI President Sourav Ganguly to be Goodwill Ambassador of Indian team at Tokyo Olympics: IOA
[su_button url="https://affairscloud.com/current-affairs/february-2020/" target="self" style="default" background="#2D89EF" color="#FFFFFF" size="5″ wide="no" center="no" radius="auto" icon="" icon_color="#FFFFFF" text_shadow="none" desc="" download="" onclick="" rel="" title="" id="" class=""]Click Here to Read Current Affairs February 2020[/su_button]
AffairsCloud Ebook - Support Us to Grow