We are here for you to provide the important Recent and Latest Current Affairs 25 & 26 December 2019, which have unique updates of Latest Current Affairs 2019 events from all newspapers such as The Hindu, The Economic Times, PIB, Times of India, PTI, Indian Express, Business Standard and all Government official websites.
Our Current Affairs December 2019 events will help you to get more marks in Banking, Insurance, SSC, Railways, UPSC, CLAT and all State Government Exams. Also try our Latest Current Affairs Quiz and Monthly Current Affairs PDF which will be a pedestrian to crack your exams.
Click here for Current Affairs December 24 2019
INDIAN AFFAIRS
Govt launched good governance index; TN tops the index in big states category
On December 25, 2019, the Minister of State (MoS- Independent Charge) for the Ministry of Development of North Eastern Region (DoNER) and MoS for Prime Minister's Office; Personnel, Public Grievances and Pensions; Department of Atomic Energy and Department of Space Dr Jitendra Singh launched the 'Good Governance Index' (GGI) in New Delhi.
Tamil Nadu (TN)won the 1st position in the composite ranking for a good governance index (GGI).
Himachal Pradesh (HP) topped the ranking in followed North-east and hill category. It was followed by Uttarakhand(2nd), Tripura(3rd).
Among the UTs, Puducherry topped the list. It was followed by Chandigarh(2nd), Delhi (3rd), Daman and Diu(4th).
The GGI is also ranked based on ten sectors which are measured by 50 indicators. The 10th sector citizen centric governance was not included in the scoring and ranking purposes….Click here to Read More
Prime Minister Modi Launched Atal Bhujal Yojana
On December 25, 2019 the Prime Minister Shri Narendra Modi launched Atal Bhujal Yojana (ATAL JAL) and named the Strategic Tunnel under Rohtang Pass after Vajpayee, in an event held in New Delhi on the birth anniversary of former Prime Minister Atal Bihari Vajpayee.
The CCEA approved for implementing Atal Bhujal Yojana (ATAL JAL). It is a central sector scheme with an outlay of Rs 6000 crores and will be implemented for a 5-year period (2020-21 till 2024-2025).
The aim of the scheme is to improve ground water management. The improvement will be done through community participation in identified priority areas in 7 States, they are Gujarat, Haryana, Karnataka, Madhya Pradesh(MP), Maharashtra, Rajasthan and Uttar Pradesh (UP).
 Out of the Rs. 6000 crores total outlay, 50% will be given by World Bank as a loan which will be repaid by the central govt. later. The remaining 50% will obtained through Central Assistance from regular budgetary support….Click here to Read More
World's longest Strategic mountain tunnel under Rohtang Pass in HP named after Vajpayee
The Cabinet Committee on Economic Affairs (CCEA) chaired by the Prime Minister Shri Narendra Modi has approved to rename Strategic Tunnel under Rohtang Pass in Himachal Pradesh (HP) after former Prime Minister(PM) Atal Bihari Vajpayee to honour his contributions for the welfare of the country. The Tunnel which is the world's longest, was renamed on December 25, 2019, which marks his 95th birth anniversary. Rohtang Tunnel, connecting Manali, Himachal Pradesh with Leh, Ladakh and Jammu Kashmir, will now be known as Atal Tunnel.
Strategic Tunnel under Rohtang Pass: 
This world's longest mountain tunnel which is 8.8-kilometre long is situated at an altitude of 3,000 metres.
Construction cost: The construction of the tunnel with the estimated cost of Rs 4000 crore will be completed by 2020.
Distance reduction: The distance between Manali and Leh will be reduced by 46 kilometers.
Tunnel Feature: The tunnel is 10.5-metre wide single tube bi-lane tunnel and is also a fire proof emergency egress tunnel built into the main tunnel itself.
The Border Road organisation has been building the tunnel. The BRO overcame various difficult challenges while constructing the tunnel especially the difficult terrain in the stretch of 587-metre in the Seri Nalah Fault Zone(SNFZ).
Connectivity: Once the tunnel becomes open for public access, it will provide all-weather connectivity to remote border areas of HP and Ladakh and maybe cut off from the rest of the country for about 6 months during severe winters.
Tunnel construction decision:
The decision to construct a strategic tunnel below the Rohtang Pass was taken on June 03, 2000 during Vajpayee's rule as a PM. The foundation stone for access Road to the South portal of the tunnel was laid on May 26, 2002.
About Himachal Pradesh:
Capital– Shimla(Summer capital), Dharamshala( Winter capital).
Chief Minister– Jai Ram Thakur
Governor– Bandaru Dattatreya.
State animal– Snow Leopard.
State bird- Western tragopan.
State flower- Rhododendron campanulatum.
National Parks(NP)- Great Himalayan NP, Pin Valley NP, Inderkilla NP, Khirganga NP, Simbalbara NP
Overview of Cabinet approvals on December 24, 2019
The Cabinet Committee on Economic Affairs (CCEA) Chaired by the Prime Minister Shri Narendra Modi has approved the following proposals on December 24, 2019. The approval in detail are as follows:
Approval of conduct of Census of India 2021 and updation of National Population Register
Approval of the creation of the post of Chief of Defence Staff in the rank of four-star General
Approval of transfer of administrative control of Brahmaputra Cracker and Polymer ltd.
Approval to official amendments to the Arms (Amendment) Bill, 2019….Click here to Read More
Overview of cabinet approvals with foreign countries on December 24, 2019
The Cabinet Committee on Economic Affairs(CCEA) chaired by the Prime Minister(PM) Shri Narendra Modi approved the following pacts/agreements with the foreign countries on December 24, 2019. The approval in detail are as follows,
i.The Union Cabinet has approved the signing of a Memorandum of Understanding between India and Brazil on Bioenergy Cooperation.
ii.The Union Cabinet has given ex-post facto approval on an Agreement between India and Saudi Arabia for Security Cooperation.
iii.The Union Cabinet gave its nod for signing the MoU (Memorandum of Understanding) between India & Bangladesh on cooperation in Youth matters.
iv.The Union Cabinet has gave its ex-post facto approval on an agreement between India & Uzbekistan on cooperation in combating transnational organized crime and International terrorism.
v.The Union Cabinet has approved the signing of the protocol to amend the Air Services Agreement between India & Switzerland.…Click here to Read More
INTERNATIONAL AFFAIRS
Russia, the only nation in the world owns hypersonic weapons: Prez Putin
On December 24, 2019, According to the Russian President, Vladimir Vladimirovich Putin, Russia is the only country in the world that has hypersonic weapons. It has launched the first regiment of Avangard hypersonic missiles.He revealed the new zircon missile at a meeting of senior military officials in Moscow.
As per Putin ,the Zircon missile, which can fly from land to land in 10 times faster than the speed of sound, has a range of more than 2,000 kilometers (1,250 miles) and can carry a nuclear or conventional warhead.
Key Points:
i.This the first time Russia has taken such a lead in designing and building a new type of missile. This Zircon will be part of the army later this month. The strength of this missile indicated by Avangard,which can fly in the atmosphere at a speed 20 times the speed of sound. was a hyper sonic glide vehicle. Kinzhal, a hyper sonic glide vehicle, is already part of the Russian Air Force.
ii.Besides Russia, the US (United States) and China are pursuing their own hypersonic weapons. China has been testing hypersonic aircraft while the US Air Force contracted Lockheed Martin to make missiles.
About Russia:
Capital– Moscow
Currency– Russian ruble
Prime Minister– Dmitry Medvedev
BANKING & FINANCE
RBI launches new PPI for digital transactions up to Rs 10,000/month
On December 24, 2019, In order to boost small value digital transactions, the apex bank Reserve Bank of India (RBI), has launched a semi-closed prepaid payment instrument (PPI) for the transaction of goods and services up to a limit of Rs 10,000. This direction has made under Section 18 read with Section 10(2) of Payment and Settlement Systems Act, 2007. These PPIs will enhance the digitization of daily payments at local shops and retail outlets for the purchase of daily household goods and services.
Key Features:
i.These will be issued by a bank and non-bank PPI issuers after obtaining minimum details of the PPI holder which includes a mobile number verified with a one-time pin (OTP) and a self-declaration of name and unique identity/identification.
ii.There is an option for the closure of PPI at any time and also allow to transfer the funds back to the source (payment source from where the PPI was loaded) at the time of closure….Click here to Read More
RBI releases report on 'Trend and Progress of Banking in India 2018-19
On December 24, 2019, India's central bank, the Reserve Bank of India (RBI) has released the report on "Trend and Progress of Banking in India 2018-19", a publication in compliance with Section 36 (2) of the Banking Regulation Act, 1949, records the performance of the banking sector, including co-operative banks, and non-banking financial institutions during 2018-19 & 2019-20 till now.
i.The gross NPA (non-performing assets) of the Scheduled Commercial Banks (SCBs) improved to 9.1% in March 2019 from 11.2% in March 2018.While, Net non-performing assets of all commercial banks declined to 3.7 % in 2018-19 as compared to 6 %in the previous fiscal.
ii.During the financial year (FY) 2017-18, there were 5916 cases were registered , out of which forgery accounts up to Rs 41,167.04 crore. It grew by 74% to reach  6801 cases of bank fraud in India worth of Rs 71,543 crore in 2018-19.
iii.The green finance development faces many challenges, such as "greenwashing" /false claims of environmental compliance, plurality of green loan definitions, and mismatches of maturity between long-term green investment & relatively short-term interests of investors.
iv.The combined assets of cooperative banks have nearly halved to 10.6 % of the assets of commercial banks in Fiscal year –FY19 from 19.4 % in FY05 due to large numbers of cooperatives has ceased to exist / gone bankrupt….Click here to Read More
Federal Bank, Magicbricks tie up for disposal of repossessed properties
Federal Bank has joined hands with online real estate platform Magicbricks for listing and e-auctioning of immovable properties repossessed by bank through recovery proceedings. The reason behind this partnership is the speedy recovery of impaired assets of the bank as the portal offered by Magicbricks provides a wide and direct reach among prospective buyers across various locations. It also helps the customers in getting the best rate in the market for their properties.
Key Point:
i.With this Pan-India arrangement between Magicbricks and Federal Bank, the Bank aims to recover dues in 30 major accounts amounting to 50 crores in Q4 this year.
About Magicbricks:
It is a division of Times Internet Limited, a wholly owned subsidiary of Bennett, Coleman & Co. Ltd is a website that provides a common platform for property buyers & sellers to locate properties of interest in India
Establishment– 2006
CEO– Sudhir Pai
About Federal Bank:
Establishment– 1939 (as Travancore Federal Bank); December 1949 (Federal Bank)
Headquarter– Kochi, Kerala
Managing Director & Chief Executive Officer– Shyam Srinivasan
Tagline– Your Perfect Banking Partner
Kotak Mahindra Bank & Pine Labs tie up to facilitate EMIs on debit cards
On December 24, 2019, Kotak Mahindra Bank has tied up with Pine Labs to enable debit card facility for their debit cardholders across point-of-sale terminals by Pine Labs. Its aim is to provide affordable, flexible and easy EMI options on a range of products so that bank's customers can break their high-value purchases into affordable installments at no extra cost.
Key Point:
i.Banks customers can avail EMI facility with a minimum purchase of Rs 8,000 and repay over 3 months to 12 months.
About Kotak Mahindra Bank
Establishment- 2003
Headquarters- Mumbai, Maharashtra
Managing Director & Chief Executive Officer– Uday Kotak
Tagline- Lets make money simple
About Pine Lab
Headquarter- Noida, Uttar Pradesh
Chief Executive Officer- Vicky Bindra
     SCIENCE & TECHNOLOGY
CSIR's CDRI signs agreement with Cipla to develop drugs
On December 24, 2019, Central Drug Research Institute (CDRI), a premier Research & Development (R&D) Institute under the aegis of the Council of Scientific and Industrial Research (CSIR), has signed an agreement with private multinational pharma company Cipla Ltd for improvement in health services & development of new and improved drugs.
Key Points:
i.Through cooperation and active partnership with a company like Cipla, CDRI will be able to fulfill its mission of universal and affordable healthcare.
ii.Cipla's association with CSIR – CDRI has been going on since 1942. This partnership will prove to be a classic example of public-private partnership (P-P-P) for the country's progress through drug research and development.
About CSIR-CDRI:
Headquarters– Lucknow,Uttar Pradesh
Director– Tapas Kumar Kundu
About Cipla Ltd:
Founded– 1935
Headquarters– Mumbai, Maharashtra
Chairman– Yusuf Khwaja (Y. K.) Hamied
Researchers from Council of Scientific and Industrial Research- National Physical Laboratory (CSIR-NPL) have developed counterfeiting, unclonable security ink
On 23rd December, 2019, An ink for combating the problem of counterfeiting of currency notes, fake printing of passports and pharmaceuticals was developed by the Researchers from Council of Scientific and Industrial Research- National Physical Laboratory (CSIR-NPL). It was published in the Journal of Materials Chemistry C. (India Science Wire).
Development of Ink:
i.It is a single excitable dual emissive luminescent pigment developed based on the unexplored combinatory concept of the fluorescence and phosphorescence phenomenon, which emits two colours on the excitation of a single wavelength for the formulation of unclonable security ink.
ii.It will emit Red colour when exposed to UV (UltraViolet) rays and when UV rays are switched off it will turn Green.
Objective of the Ink:
i.The ink which has new advanced security feature is suitable for printing of valuable products for protection against duplicity.
Click here to read more about the ink.
About CSIR:
Established- 26 September 1942
President- Prime Minister, Narendra Modi
Vice President- Dr. Harsh Vardhan
Director General- Dr. Shekhar C. Mande
It works under Ministry of Science and Technology.
ENVIRONMENT
Typhoon Phanfone also known as Typhoon Ursula battered the central Philippines
On 25th December, 2019, Central Philippines was battered with the "Typhoon Phanfone" also known as "Ursula" in Philippines.
i.Typhoon Phanfone traversed west province of Palawan with the wind speed of 155 kilometres, with maximum winds of up to 130 kilometres per hour and gustiness of up to 160 kilometres per hour.
About Philippines:
Capital– Manila
Currency– Peso
President– Rodrigo Duterte (16th)
SPORTS
Padma Bhushan awardee Leander Paes to retire from Professional Tennis in 2020
On December 26, 2019, the 46-year old, professional tennis player, Leander Adrian Paes has announced his retirement in the year 2020. He is a winner of 18 Grand Slam titles consisting of eight in men's doubles and 10 in mixed doubles.
Key Points:
i.He has won a total of 66 professional titles and a bronze in the 1996 Atlanta Olympics in men's singles. He was born in Calcutta, West Bengal, now he is resident in Mumbai.
ii.He is also the first Indian and the only tennis player to have participated in the seven Olympic Games.
iii.He is the most successful doubles player in the history of Davis Cup with 44 wins.
iv.He is an awardee of Rajiv Gandhi Khel Ratna award (1996–97), Arjuna Award in 1990, the Padma Shri award in 2001 and the Padma Bhushan prize in January 2014.
Overview of 6th International Cup (Weightlifting) 2019 held in Doha, Qatar
The 6th edition of Qatar Weightlifting International Cup 2019, a qualification event for the Tokyo Olympics 2020, held in Radisson Blu Hotel in Doha, Qatar from December 19 -24,2019.
The event, hosted by the Qatar Weightlifting Federation (QWF) under the aegis International Weightlifting Federation (IWF), saw over 150 lifters representing 44 countries. The tournament comprises women's 49kg, 64kg and men's 61kg &67kg event.
List of Indian winner:
| | | | |
| --- | --- | --- | --- |
| S.No | Name | Category | Medal |
| 1 | Saikhom Mirabai Chanu | women's 49 kg | Gold |
| 2 | Jeremy Lalrinnunga | men's 67 kg | Silver |
| 3 | Rakhi Halder | women's 64kg | Bronze |
Key Highlights:
i.Jeremy Lalrinnunga broke 27 records that were under his name, including at the international and the national level.While Rakhi makes 2 national records at the event….Click here to Read More
OBITUARY
Eminent Hindi author Ganga Prasad Vimal passed away at the age of 80 in Sri Lanka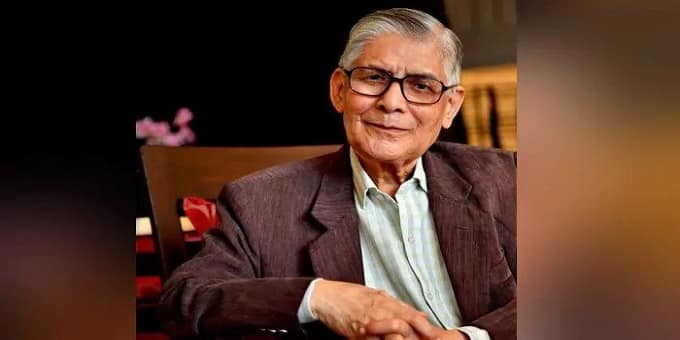 On 23rd December, 2019 Ganga Prasad Vimal, an eminent Hindi author, poet, story writer, novelist, and translator passed away at the age of 80 due to a road accident in Sri Lanka. He hailed from Uttarkashi, a Himalayan town in Uttarakhand.
i.He earlier worked as a Professor in many colleges including Jawaharlal Nehru University, New Delhi from 1999 to 2004 .
ii.He has received various awards in India as well as in many other countries.Some of the awards he won are,Poetry People Prize (1978), Dinkar Award from government of Bihar (1987), Indian Language Award (Bhartiya Bhasha Parishad) (1992) and Mahatma Gandhi samman, U.P. (2016).
iii.He was nominated for Sahitya Akademi Award in 2019 for 'Main Bhi Jaoonga', a story collection published in 2016.
BOOKS & AUTHORS
"Dreams of a Billion: India and the Olympic Games"- Book to chronicle India's Olympic journey by Boria Majumdar & Nalin Mehta
Boria Majumdar with Nalin Mehta, authored a book titled "Dreams of a Billion: India and the Olympic Games" that describes about the chronicle India's journey in the global sports arena of Olympics .
i.The book will be published by HarperCollins India in January 2020.
ii.The book comprises of all the wins, the misses, the star sportspersons, their stories, and the challenges and possibilities that lie ahead of India to make its mark in the 2020 Tokyo Olympics.
iii.The book also gives a quick recap of how India has fared at the Olympics over the past century and a look at how the Indian Olympics world has changed in the last decade.
IMPORTANT DAYS
National Good Governance Day observed on December 25, 2019
The National Good Governance Day(GGD) is observed annually on December 25, to create awareness and promote good governance in the country and its citizens. This year, the date December 25th marked the 95th birth anniversary of former Prime Minister Late Atal Bihari Vajpayee.
GGD:The National Good Governance day was first established in the year 2014 as a tribute to Vajpayee who worked for good governance.
The Prime Minister Modi also unveiled a 25 feet bronze statue of Vajpayee in the UP govt. Building (Lok Bhavan). The statue was made by Jaipur artist named Rajkumar Pandit(Native- Bihar).
The new collectorate building in Dehradun, Uttarakhand which is to be built under Smart City Mission has been decided to be named after Vajpayee….Click here to Read More
STATE NEWS
Delhi Cabinet approves Electric Vehicle Policy 2019 to tackle air pollution
On 23rd December 2019, Delhi Cabinet led by Chief Minister, Arvind Kejriwal gave approval to an Electric Vehicle (EV) policy 2019 with an objective to reduce air pollution. It will be valid for three years.
Objective:
The Delhi government aims to make 25% of the registered vehicles in the state to be electric vehicles by the year 2024.(Aims to register 5 lakhs in 5 years)
About the Electric Vehicle (EV) policy:
i.Subsidies :
Under this Policy, the state government will provide a subsidy of Rs. 5,000 per kWh of battery capacity on the purchase of two­ wheelers & Rs. 5000 will be offered for scrapping of a non­electric two­ wheeler vehicle and switching to electric vehicles.
100% subsidy will be provided for the purchase of charging equipment up to Rs. 6,000 per charging point for the 1st 30,000 charging points at homes/ workplaces.
Electric autos, e­rickshaws, and e­carriers Purchase subsidy will be given up to Rs. 30,000 and loans with a subsidy of 5% will be provided.
The purchase subsidy of four-wheelers is Rs 10,000 per kWh of battery capacity for the first 1,000 cars subject to a cap of Rs 1,50,000 per vehicle.
ii.Benefits of the Policy:
Oil and liquid natural gas imports worth approximately Rs 6,000 crores can be avoided with this policy and can also avoid 4.8 million tonnes of CO2 (carbon dioxide) emissions, equivalent of CO2 emissions from nearly 1 lakh petrol cars over their lifetime & will also avoid about 159 tonnes of PM 2.5 emissions.
iii.Future Plans:
A State EV Board will be constituted for the effective implementation and monitoring of the policy.
By 2024, 50 percent of the newly-purchased buses will be transited to electric buses and the state government will also transit 100 percent of the buses to electric buses by the year 2030.
By March 2023, All two ­wheelers engaged in last­mile deliveries, such as food delivery vehicles, courier services, and e­commerce logistics, will be expected to transition 50% of their fleet to electric & 100% by March 2025.
Facts to know in Delhi:
Stadiums: Arun Jaitley Stadium (1934), Jawaharlal Nehru Stadium (1941), Dhyan Chand National Stadium (2011).
World Heritage Sites: Humayun's Tomb, Qutb Minar and its Monuments, Red Fort Complex.
AC BYTES
33rd National Conference of the All India Induction Furnace Association of India (AIIFA) held in New Delhi
Minister of Petroleum and Natural Gas and Steel, Shri Dharmendra Pradhan  participated in the 33rd National Conference of the All India Induction Furnace Association of India (AIIFA) on Secondary Steel Sector in New Delhi ,Theme of the Conference was "Most advantageous route of Environment friendly steel making through Electric Induction Furnace (EIF) and its global acceptance".
******Current Affairs 25 & 26 December 2019 Headlines******
Govt launched good governance index; TN tops the index in big states category
Prime Minister Modi Launched Atal Bhujal Yojana
Overview of Cabinet approvals on December 24, 2019
Overview of cabinet approvals with foreign countries on December 24, 2019
Russia, the only nation in the world owns hypersonic weapons: Prez Putin
RBI launches new PPI for digital transactions up to Rs 10,000/month
RBI releases report on 'Trend and Progress of Banking in India 2018-19
Federal Bank, Magicbricks tie up for disposal of repossessed properties
Kotak Mahindra Bank & Pine Labs tie up to facilitate EMIs on debit cards
CSIR's CDRI signs agreement with Cipla to develop drugs
Researchers from Council of Scientific and Industrial Research- National Physical Laboratory (CSIR-NPL) have developed counterfeiting, unclonable security ink
Typhoon Phanfone also known as Typhoon Ursula battered the central Philippines
Padma Bhushan awardee Leander Paes to retire from Professional Tennis in 2020
Overview of 6th International Cup (Weightlifting) 2019 held in Doha, Qatar
Eminent Hindi author Ganga Prasad Vimal passed away at the age of 80 in Sri Lanka
"Dreams of a Billion: India and the Olympic Games"- Book to chronicle India's Olympic journey by Boria Majumdar & Nalin Mehta
National Good Governance Day observed on December 25, 2019
Delhi Cabinet approves Electric Vehicle Policy 2019 to tackle air pollution
Railways launches 'Him Darshan Express' with Vistadome coaches for tourists visiting Shimla
33rd National Conference of the All India Induction Furnace Association of India (AIIFA) held in New Delhi
[su_button url="https://affairscloud.com/current-affairs-2019/december/" target="self" style="default" background="#2D89EF" color="#FFFFFF" size="5″ wide="no" center="no" radius="auto" icon="" icon_color="#FFFFFF" text_shadow="none" desc="" download="" onclick="" rel="" title="" id="" class=""]Click Here to Read Current Affairs December 2019[/su_button]
AffairsCloud Ebook - Support Us to Grow