On December 9, 2019, In the midst of the uproar over the Citizenship Amendment Bill, the Nagaland state government extended an Inner Line Permit (ILP) in Dimapur district of the state with immediate effect. The provision of inner line permit in the state has been made under Section 2 of the Bengal Eastern Frontier Regulation, 1873. The ILP system now operates in all 11 districts of the Nagaland. Except Dimapur, the rest of Nagaland inner line permits have been in force since 1963.
Also, the Ministry of Home Affairs (MHA) has extended the Inner Line Permit (ILP) to Manipur, making it the 4th state in the northeast after Arunachal Pradesh, Mizoram and Nagaland.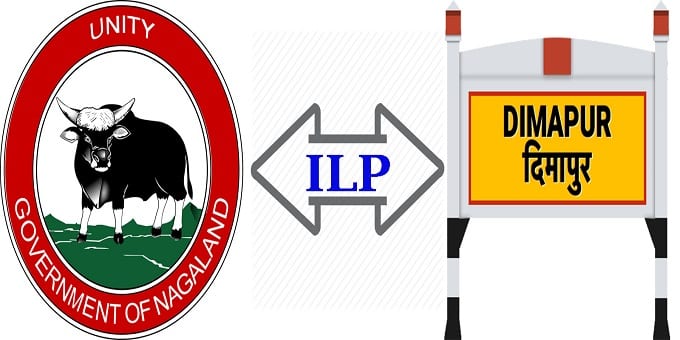 Key Points:
i.In the public interest, the Governor of Nagaland, RN Ravi has issued an ordinance in this regard. The decision taken in the State Cabinet meeting held on 15 February 2019.
ii.Now, all non-indigenous people who are residing in Dimapur from or after 21 November 1979  will have to obtain an Inner Line Permit within 90 days from December 9,2019.While those people who are residing in Dimapur before 21 November 1979 and their family members will be exempted from taking ILP if they keep a government letter of permanent residence & they have to produce documents to the deputy commissioner for exemption.
iii.Transit passengers who have to travel from Dimapur to another state holding a valid ticket will not have to get an Inner Line Permit.
iv.Under the 6th Schedule of the Constitution, the tribal areas in the states of Assam, Mizoram and Tripura, as well those in Mizoram are exempted from the bill.
About ILP:
It is a government document which is required for an Indian citizen to move into a protected area for a limited period of time, within the country. The main aim of the ILP system is to prevent the settlement of other Indian nationals in these states to protect the indigenous population.
About Nagaland:
Capital– Kohima
Chief minister– Neiphiu Rio
National Park- Intanki National Park
AffairsCloud Ebook - Support Us to Grow