We are here for you to provide the important Recent and Latest Current Affairs 22 & 23 December 2019, which have unique updates of Latest Current Affairs 2019 events from all newspapers such as The Hindu, The Economic Times, PIB, Times of India, PTI, Indian Express, Business Standard and all Government official websites.
Our Current Affairs December 2019 events will help you to get more marks in Banking, Insurance, SSC, Railways, UPSC, CLAT and all State Government Exams. Also try our Latest Current Affairs Quiz and Monthly Current Affairs PDF which will be a pedestrian to crack your exams.
Click here for Current Affairs December 21 2019
INDIAN AFFAIRS
Govt approved projects worth Rs 7000 cr under Nirbhaya fund
On December 20, 2019, the Ministry of Women and Child Development (MoW&CD) has announced the approval of projects worth Rs 7,000 crore including setting up of 1023 fast-track courts under Nirbhaya fund. These courts were decided to be set up in order to provide speedy trials of over 1.66 lakh pending cases of crime against women and children in India.
Key Points:
i.Nirbhaya fund: The Nirbhaya fund was set up in 2013 with Rs.1000 crores corpus by the Congress party-led govt. as a tribute to a 23-year-old Delhi gang-rape victim. Nirbhaya (fearless) was the pseudonym given to the victim to hide the original identity.
ii.Nirbhaya fund purpose: To support initiatives by the government and NGOs (Non-Government Organizations) working towards protecting the dignity and ensuring the safety of women in India.
iii.Other funding: The MoW&CD under Nirbhaya fund, has also funded women help desks across all police stations in the country. Anti-trafficking units to protect women and children have also been funded.
About Nirbhaya fund administration:
Fact1- The fund is administered by the Department of Economic Affairs (DEA) in the Ministry of Finance (MoF).
Fact2- The Empowered Committee (EC) of officers chaired by the Secretary of MoW&CD recommend proposals to be funded under this framework.
Girls' hostel for Nepal APF school built with Rs 2.2 crore Indian grant inaugurated in Kathmandu
On December 22, 2019, The Government of India (GoI) has granted Rs 2.2 crore (40.42 million Nepali Rupees) for construction of Girls' Hostel for Nepal Armed Police Force (APF) School in Kirtipur, Kathmandu. The construction project was implemented by Nepal APF. The inaugural ceremony was attended by Dr Ajay Kumar, Deputy Chief of Mission, Embassy of India, Ramsharan Paudel, Assistant Inspector General, Armed Police Force, Nepal, and others.
Key Points:
i.The two-storey hostel has 32 rooms including a dormitory,furniture, warden room, bathroom, sanitation facilities for girl students on each floor.
ii.Nepal APF School:It is an academic institution established in 2005 under the APF Welfare Service Centre of Nepal APF. It is located at Champadevi-7 of Kirtipur Municipality in Kathmandu & has more than 21 % of girls students.
INTERNATIONAL AFFAIRS
8 West African nations rename common currency to Eco from CFA Franc
On December 22, 2019, 8 West African Nations agreed to rename their common currency known as "CFA Franc" to "Eco" to severe the CFA franc's links to former colonial ruler France. This announcement in change to a new currency was made during French President Emmanuel Jean-Michel Frédéric Macron's visit to Ivory Coast, which is France's former main colony in West Africa and also the world's top cocoa producer. The 8 countries are Benin, Burkina Faso, Guinea-Bissau, Ivory Coast, Mali, Niger, Senegal, and Togo.
Eco in force: Eco usage will come in to force in 2020. The deal to change the currency from CFA Franc to Eco took 6 months in the making.
CFA franc using countries: There are a total of 15 member countries of the Economic Community of West African States (ECOWAS). Out of these 15 countries, 7 countries have their own currencies. The remaining 8 countries currently use CFA Franc….Click here to Read More
US President Trump officially launches space force, the 1st US military service in over 70 yrs
On December 22, 2019,The United States (US) President Donald Trump has officially launched "US space force (USSF)", the 1st new US military service in more than 70 years focusing on warfare in space. Trump has signed the 2020 National Defense Authorization Act to make the formation of the space force into reality, which would set an initial budget for the Pentagon force that would be equivalent for the five other branches of the military.
American space force:
i.The space force will be the 6th official force of the US military,which Trump has described as "separate but equal". Other forces include the Army, Air Force, Navy, Marines and Coast Guard.
ii.The launch of the Space Force will be funded by an initial $40m for its first year.
iii.According to the plan, the space force would consist of 3 units. The space command will be headed by the most senior general to oversee combat operations. The Space Development Agency will undertake the identification and development of new technologies & the third unit is the Space Operations Force, formed based on the expertise of leaders and fighters
Purpose of establishment:
The purpose of the US to establish space forces is to prove small space forces of China and Russia along with the establishment of American capability and dominance in space.
Benefits:
The space force will strengthen communications and navigational systems using satellites and will also assist other parts of the army by providing intelligence to counter opponents.
About US:
Capital– Washington, D.C.
Currency– United States dollar ($) (USD)
Vice President– Mike Pence (R)
BANKING & FINANCE
BOB signs MoU with Gujarat govt to provide MSME loans
On December 20, 2019, In order to facilitate the flow of credit in the Micro, Small and Medium Enterprises (MSMEs) sector, Bank of Baroda (BoB), an Indian multinational, public sector Bank, has signed a Memorandum of Understanding (MoU) with the Gujarat government. As per the agreement, the credit will be provided to the MSME for greenfield projects, startups, women entrepreneurs and entrepreneurs from backward areas under the Gujarat Single Window Clearance Act 2017 & Ordinance Number 1 of 2019 dated October 24, 2019.
Key Points:
i.To avail the credit, the BoB customers should register their request on the link available single-window portal of the Gujarat government. BoB will take a further step,after the lead generated on the portal submitted to it.
ii.In order to deal with the leads on a priority basis & to ensure in-principle approval is conveyed within 30 days, the bank also has dedicated central processing cell in Mumbai and Gujarat.
About BoB:
Founded– 20 July 1908
Headquarters– Vadodara, Gujarat
MD & CEO– PS Jayakumar
Tagline– India's International Bank
About Gujarat:
Capital– Gandhinagar.
Governor– Acharya Devvrat.
Chief Minister– Vijay Rupani.
Folk dances– Garba, Dandiya Ras, Tippani Juriun, Bhavai.
State Flower– Marigold
     APPOINTMENTS & RESIGNATION     
Manuel Marrero Cruz named as 1st Prime Minister of Cuba, since 1976
On December 22, 2019, Manuel Marrero Cruz, 56 has become the first PM of Cuba since 1976. He has been the Tourism Minister of Cuba for the last 16 years. He was appointed by the Cuba's President Miguel Diaz-Canel.
Key Points:
i.Fidel Castro (Fidel Alejandro Castro Ruz) was the Prime Minister from 1959 to 1976, when a new constitution changed his title to President and the post of the PM was eliminated.
ii.Now as per the new constitution, PM will be responsible for the daily operations of the government as the head of the Council of Ministers.
About Cuba:
Capital- Havana
Currency- Cuban Peso, Cuban Convertible Peso.
Dr Sangita Reddy appointed as the President of FICCI for 2019-20 after succeeding  Sandip Somany
On 23rd December 2019, Dr Sangita Reddy, Joint Managing Director of Apollo Hospitals Group was appointed as the President of Federation of Indian Chambers of Commerce and Industry (FICCI) for the year 2019-20, during FICCI's 92nd Annual Convention in New Delhi.She succeeds Mr Sandip Somany, Vice Chairman and Managing Director, HSIL Limited.
Other Appointments:
i.President of the Walt Disney Company APAC & Chairman of Star & Disney India, Mr Uday Shankar has been elevated as Senior Vice President of FICCI.
ii.Similarly, Chairman and Managing Director (CMD) of Hindustan Unilever Limited (HUL), Mr Sanjiv Mehta was appointed as the Vice President of FICCI.
About FICCI:
Established- 1927
Headquarters- New Delhi
Indian-American Dr. Monisha Ghosh: Appointed as 1st woman Chief Technology Officer of FCC in US
On December 22, 2019, Indian-American Dr. Monisha Ghosh has been appointed as the first woman Chief Technology Officer (CTO) at the US government's powerful Federal Communications Commission (FCC). She will take charge on January 13, 2020. She replaces Dr Eric Burger. Dr Ghosh will advise Indian-American Chairman of the FCC Ajit Pai and the agency on technology and engineering issues. She will also work with the Office of Engineering and Technology. Ghosh received her PhD in Electrical Engineering from the University of Southern California in 1991 and B.tech from IIT Kharagpur in 1986.
About FCC:
Founder- Franklin D. Roosevelt
Founded- 19 June 1934
Headquarters- Washington, D.C, US.
Government extends tenure of Harsh Kumar Bhanwala, chairman of NABARD by six months
On 20th December 2019, the Appointments Committee of the Cabinet (ACC), Government of India had extended the tenure of Harsh Kumar Bhanwala, chairman of the National Bank for Agriculture and Rural Development (NABARD) by six months with effect from December 13, 2019.
i.In December 2013, he was appointed as the chairman of NABARD by succeeding Prakash Bakshi who retired in September 2013.
About NABARD:
Founded- 12 July 1982
Headquarters- Mumbai
      SCIENCE & TECHNOLOGY
WHO 1st time approved Biosimilar of Trastuzumab 'Ontruzant' as cheaper breast cancer medicine
On December 18, 2019 the World Health Organization (WHO) announced that for the 1st time it had approved a "biosimilar" medicine of Trastuzumab named "Ontruzant" to make cheaper breast cancer treatment at an affordable rate to women globally. The medicine is derived from living sources rather than chemicals. The biosimilar medicine of the Trastuzumab drug was supplied by Samsung Bioepis co Ltd. It will be used for the treatment of HER2 (Human epidermal growth factor receptor 2)-positive breast cancer and HER2 overexpressing gastric cancer.
Key Points:
i.The trastuzumab drug has high efficacy in curing early breast cancer but is very costly being priced at $20,000. But the biosimilar version of trastuzumab is generally 65%cheaper than the original drug.
ii.Some biosimilars of trastuzumab have come to the market in recent years,but none of them have been prequalified by WHO. WHO prequalification gives countries an assurance that they are purchasing quality health products.
iii.The medicine, supplied by Samsung Bioepis co Ltd (Netherlands), was assessed by WHO and found comparable to the originator product in terms of efficacy, safety, and quality.
iv.The medicine would treat overexpressing breast cancer, metastatic breast cancer, and metastatic gastric cancer or gastroesophageal junction adenocarcinoma in patients.
About World Health Organisation (WHO):
Founded- 7 April 1948.
Headquarters- Geneva, Switzerland.
Director General(DG)- Tedros Adhanom Ghebreyesus.
Parent Organization- United Nations Economic and Social Council (UN-ECOSOC)
SPORTS
ICC women's T20I rankings: India's Radha retained 2nd position in bowlers' list
On December 21, 2019, the International Cricket Council (ICC) T20I (Twenty-twenty International) rankings for Women players was released. Spinner Radha Yadav remained at the second position in the Bowler rankings which is the highest of all category rankings by an Indian Women's cricketer in the recently released T20I womens' rankings. The rankings in detail are as follows:
Jemimah Rodrigues remained in the same 4th spot, while Smriti Mandana and Harmanpreet Kaur remained in the 7th and 9th positions respectively in T20I batting rankings.
Team rankings: In the ICC Women's team rankings, India continued to remain in the 4th spot.
All-rounder:  Deepti Sharma was the top-ranked all-rounder of India. She was positioned at the 18th rank….Click here to Read More
TransStadia arena in Ahmedabad (Gujarat) may host FIFA U-17 women's world cup 2020
On December 22, 2019, As per the Local Organising Committee (LOC) of the FIFA (Federation Internationale de Football Association), Ahmedabad, a city in Gujarat, has received the provisional clearance for hosting the U-17 (Under-17) women's world cup 2020 tournament at its TransStadia arena.The tournament will be held between November 2 – 21, 2020. It will mark the first time that India may host a FIFA women's football tournament.
Key Points:
i.The provisional clearance given to Ahmedabad after the FIFA delegation visited India in November 2019 and checked the facilities in Kolkata, Guwahati, Bhubaneswar, Ahmedabad and Navi Mumbai.
About FIFA U-17 Women's World Cup 2020:
Edition– 7th
Teams– 16 (from 6 confederations)
About FIFA:
Founded– 21 May 1904.
Headquarters– Zürich, Switzerland.
Motto– For the Game,For the World.
President– Gianni Infantino
Highlights of India vs West Indies ODI series held in Vizag, Chennai & Cuttack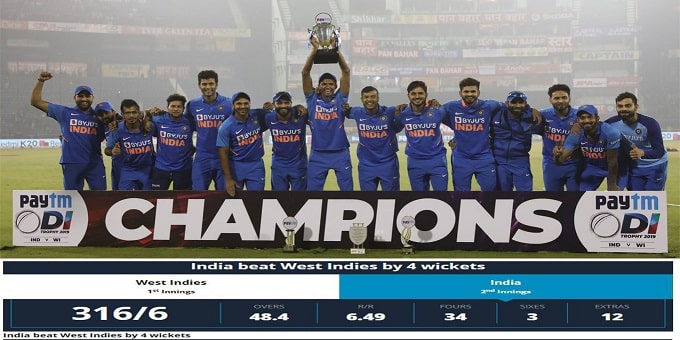 The Indian men's cricket team played 3 ODIs (One Day Internationals) against West Indies from December 15-22, 2019. The ODI was part of the West Indies tour of India, 2019 that consists of 3 ODIs (One Day Internationals) and 3 T20Is (Twenty Twenty Internationals). The 3 ODI matches were held in Chennai, Andhra Pradesh(AP) and Odisha. The Indian team defeated West Indies(Windies) to win the ODI series for 2-1. It is also to be noted that the Indian team defeated the West Indies team in the T20I also with a 2-1 win.The match highlights are as follows:
Kuldeep Yadav becomes 1st Indian bowler to take two ODI hat-tricks.
Rohit Sharma became leading run-scorer in ODIs in 2019.
Rohit scores most International runs in 2019.
Rohit breaks his own world record for most international 6s in a calendar year.
Rohit hit 18th ODI since 2017 century surpassing Virat Kohli.
KL Rahul smashes his third hundred in ODI cricket, first in India….Click here to Read More
OBITUARY
Football player Martin Peter of England passed away at 76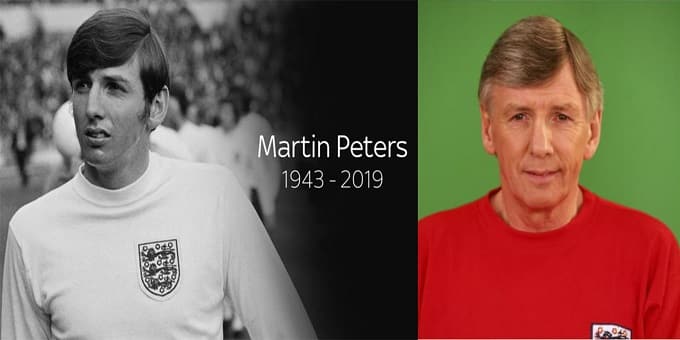 On December 21, 2019, 76 years old England's football and the World Cup winner Martin Peters died after suffering from Alzheimer's disease for three years. The midfielder scored against West Germany in the 1966 World Cup final and won 67 caps. He was the legend of West Ham United Football Club. He joined West Ham in 1959 at the age of 15. He also won the UEFA Cup and two League Cups with Tottenham.
BRAC founder Sir Fazle Hasan Abed passes away at the age of 83
On December 20, 2019, Sir Fazle Hasan Abed, founder & Chair Emeritus of BRAC( Bangladesh Rural Advancement Committee), one of the world's largest non-governmental organizations(NGO), has passed away in Dhaka, Bangladesh due to brain tumor. He was 83.
i.Born on 27 April 1936 in Bangladesh, Abed founded BRAC in 1972 as a small rehabilitation project.
ii.After initially helping millions of refugees, BRAC also worked in the areas of health, micro finance, agriculture and education. It helped about 150 million people out of poverty.
iii.Abed was awarded several national & international awards. World Food Prize, honoured Abed as its Laureate in 2015. He was also awarded a knighthood from Britain in 2010 for his work.
iv. On September 29, 2019, Abed has won the prestigious Yidan Prize, the largest international prize in education, for his path-breaking work on education development.
Professor Usha Goswami was also awarded Yidan Prize for Education Research Laureate 2019.
Savita Devi, an Indian classical vocalist dies at the age of 80
On December 20, 2019, Renowned Indian classical vocalists Savita Devi of 80 years died at the Fortis Memorial Research Institute in Gurugram. She was known for her thumirs. She was the daughter of Padma Shree awardee Late Siddheshwari Devi who was the recipient of the Padma Shri award. Savita also received training in sitar from Pandit Ravi Shankar.She was the author of the book 'Maa…Siddheshwari' which was the biography of her mother Siddeshwari Devi. She was also the head of the music department at Daulat Ram College under Delhi University for many years.
Cinematographer Ramachandra Babu passed away at the age of 72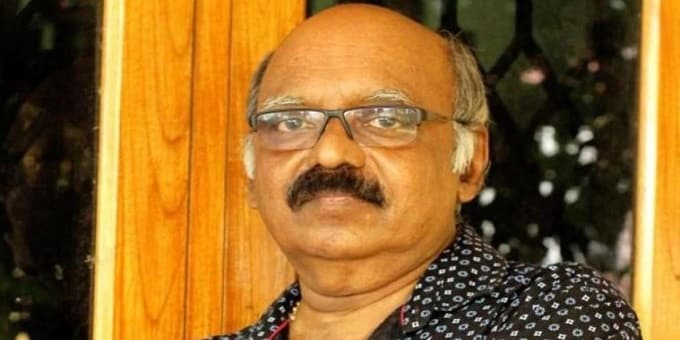 On December 22, 2019 Noted cinematographer, K. Ramachandra Babu passed away at the age of 72 due to cardiac arrest in Kozhikode, Kerala. He worked as a cinematographer in 1970s and 80s for films in Malayalam and in other Indian cinemas. He passed away before the release of his maiden film as a director, for the Malayalam film Professor Dinkan.
Key Points:
i.Born on 15 December 1947, Maduranthakam, Tamil Nadu, some of Babu's cinematographed movies include Nirmalayam, Yavanika, Oru Vadakkan Veeragatha, Swapanadanam, Agraharathil Kazhuthai and Padayottam. He made his debut in the Malayalam film industry through Nirmalyam movie.
ii.Graduated from the Film and Television Institute of India (FTII), Pune, Maharashtra, Babu won four State awards of Kerala, for films such as Dweepu, Rathinirvedam, Chamaram and Oru Vadakkan Veeragatha. He had also worked for films in Tamil, Telugu, Hindi, Arabic and English languages.
iii.Babu was the founder of Indian Society of Cinematographers. His latest book Celluloid Swapnatakan released in December 2019.
About Kerala:
Chief Minister- Pinarayi Vijayan.
Governor- Arif Mohammad Khan.
Capital- Thiruvananthapuram.
Rivers- Cheruthoni river, Bharathapuzha river, Pamba river, Chalakudy river, Parambikulam river.
State animal- Indian Elephant.
Eminent translator and Sahitya Akademi Awardee, Dr. G. Nanjundan passed away at 58
Sahitya Akademi Awardee, Translator and professor, Dr. G. Nanjundan passed away at the age of 58 in Nagadevanahalli, Bengaluru, Karnataka.
i.He was well known for translating Kannada literature into tamil and received many accolades for his work.
ii.He received the Sahitya Akademi prize for translation 2012 in Tamil for translation for his work "Akkaa".
iii.He also translated, Jnanpith awardee U R Ananthamurthy's 'Bhava' and 'Avasthe'.
IMPORTANT DAYS
National Mathematics Day celebrated on 22 December
The December 22nd is celebrated as the National Mathematics Day every year to mark the birth anniversary of legendary Indian mathematician Srinivasa Ramanujan and his contributions in the field of mathematics. The former Prime Minister of India, Dr. Manmohan Singh, on December 22, 2012, paid tribute to Srinivasa Ramanujan on the occasion of his 125th birth anniversary (Born Dec 22, 1887) and declared 22nd of December as National Mathematics Day. In 1918, Srinivasa Ramanujan became the Fellow of the Royal Society, becoming one of the youngest to achieve the feat.
SASTRA-Ramanujan Award 2019
The 2019 SASTRA Ramanujan Prize was presented to Adam Harper of the University of Warwick, England for his outstanding contributions to probabilistic number theory. The cash prize of $10,000 and a citation was presented by professor Ken Ono, the Vice-President of the American Mathematical Society (AMS) at an event in SASTRA university, Kumbakonam, Tamil Nadu.
i. The SASTRA Ramanujan Prize was founded by Shanmugha Arts, Science, Technology & Research Academy (SASTRA). The age limit for the prize has set at 32 (the age at which Ramanujan died).
ii. It has been recognised by the Royal Society in England. This year the society published a paper titled Ramanujan's Legacy: The work of SASTRA prize winners in its December 2019 special issue of The Philosophical Transactions to commemorate the Centenary of Ramanujan's election as FRS (Fellow of Royal Society).
Key points:
i.NASI (The National Academy of Science India) headquartered at Prayagraj, Uttar Pradesh, conducts a workshop to celebrate National Mathematics Day on 30-31 December.
ii.Discussion in the workshop will cover below-mentioned topics:
-Indian Contribution during Vedic Period.
-Indian Contribution during Classical period.
-Indian Contribution during the medieval period.
Kisan Diwas /National farmers day celebrated on December 23, 2019
On December 23, 2019, National Farmers Day / Kisan Divas was celebrated across the Nation to mark the birth anniversary of Chaudhary Charan Singh, the 5th  Prime Minister (PM) of India (from July 1979 to January 1980). The day celebrated every year to raise awareness among people about the importance of the farmers to the society and overall economic and social development of the country.
Key Points:
i.In 2001, the government of India (GoI) has decided to celebrate National Farmers Day. A number of events, workshops, seminars on agriculture organized across the country to encourage farmers and celebrate their contributions to the country.
About Chaudhary Charan Singh:
i.Born on December 23, 1902, in Hapur, Uttar Pradesh (UP), he was best known as a Kisan Leader and followed the slogan of 2nd Prime Minister of India, Lal Bahadur Shashtri's 'Jai Jawan Jai Kisan'.
ii.He framed several policies to improve the condition of farmers during his tenure. He passed away on 29 May 1987 & his memorial is located in New Delhi and known as Kisan Ghat.
STATE NEWS
AP CM Jagan launched 'Netanna Nestham' welfare scheme for weavers
On December 22, 2019, the Chief Minister of Andhra Pradesh (AP) Shri Yeduguri Sandinti Jagan Mohan Reddy launched a scheme for weavers named "Nethanna Nestham" at Dharmavaram of Anantapur district. The aim of the scheme is to provide Rs 24,000 per annum for each handloom weaver family.
Key Points:
i.The scheme would provide financial aid to about 85,000 families across the State for a period of 5 years. Thus, each family would get Rs. 1.2 lakh at the end of 5 years.
ii.The CM also announced ex-gratia to all the families of the deceased weavers who had committed suicide. Families of 57 weavers from Anantapur district, AP will be given a financial assistance of Rs.3.5 crores.The cheques would be delivered by public representatives and authorities.
About Andhra Pradesh:
Capital- Amaravati (de facto).
Governor- Biswabhusan Harichandan.
Largest city- Visakhapatnam.
Dams- Nagarjuna sagar dam, Srisailam Dam.
Popular Marathi actor Sharad Ponkshe wins Janakavi P Sawlaram memorial award 2019
On December 23, 2019, Sharad Ponkshe (52), an Indian film actor and writer, mainly working in Hindi and Marathi cinema, was awarded prestigious Janakavi P Sawlaram Memorial Award 2019 at Thane in Maharashtra for his contribution in the field of cinema and theatre. The award consists a cash prize worth of Rs. 25,000, a citation and shawl. Also, Marathi Actress, Usha Naik was also awarded the Ganga-Jamuna Award 2019. These awards were presented by Thane Mayor Naresh Mhaske.
Key Points:
i.Janakavi P Sawlaram Memorial Award is jointly given by the Thane Municipal Corporation and the Janakavi P Savlaram Kala Samiti.
ii.Ponkshe is best known for the role in the play Mi Nathuram Godse Boltoy, which was based on a very sensitive issue of assassination of Gandhi & and his work in Marathi films like Vrundavan(2016),Sandook (2015)and Well Done Bhaiya (2016).
iii.While Usha Naik is best known for the roles in the films like Samna (1974), Kalavantin (1978),Runh (2004).
About Maharashtra:
Capital– Mumbai
Governor– Bhagat Singh Koshyari
Chief minister– Uddhav Thackeray
Dams– koyna dam, Jayakwadi Dam, Isapur Dam, Mulshi Dam, Ujjani Dam
WE Hub, Startup India DPIIT partnered for 'Wing' program for women entrepreneurs in Telangana
On December 20, 2019, the WE hub (Women Entrepreneurs hub), announced its partnership with Start-up India, Department for Promotion of Industry and Internal Trade (DPIIT) to launch Startup India's flagship program for women entrepreneurs called WING (Women Rise Together) program in Telangana. The program will be launched in collaboration with KSUM (Kerala Startup Mission) and would provide the entrepreneurs with knowledge on innovation and access to incubation, investors and business support.
Key Points:
i.The Telangana edition of WING was launched at WE Hub, Hyderabad, Telangana by Kalvakuntla Taraka Rama Rao, Minister for IT (Information technology), Industries and Municipal Administration and Urban Development(MA&UD), of Telangana govt.
ii.Through WE hub (Women Entrepreneurs hub) 10 workshops to promote women entrepreneurship will be conducted.  The hub aims to support 7500 entrepreneurs over the next 1 year.
iii.National Start-Up Award 2020:  The hub in partnership with Startup India will provide National Start-Up Award 2020 to help the women entrepreneurs recognize and reward women-led startups in the region.
About WE hub:
Fact- It is the 1st of its kind initiative by Govt of Telangana and only State-run platform for Women Entrepreneurs.
Launched- 8 march 2018 (Coinciding International Women's Day).
Headquarters- Hyderabad, Telangana.
Chief Executive Officer(CEO)- Deepthi Ravula.
**************Current Affairs 22 & 23 December 2019 Headlines**************
1.Govt approved projects worth Rs 7000 cr under Nirbhaya fund
2.Girls' hostel for Nepal APF school built with Rs 2.2 crore Indian grant inaugurated in Kathmandu
3.8 West African nations rename common currency to Eco from CFA Franc
4.US president Trump officially launches space force, the 1st US military service in over 70 yrs
5.BOB signs MoU with Gujarat govt to provide MSME loans
6.Tourism Minister Manuel Marrero Cruz of Cuba to be the first PM since 1976
7.Dr Sangita Reddy appointed as the President of FICCI for 2019-20 after succeeding  Sandip Somany
8.Indian-American Dr Monisha Ghosh: The 1st woman Chief Technology Officer of FCC in US.
9.Government extends tenure of Harsh Kumar Bhanwala, chairman of NABARD by six months
10.WHO 1st time approved Biosimilar of Trastuzumab 'Ontruzant' as cheaper breast cancer medicine
11.ICC women's T20I rankings: India's Radha retained 2nd position in bowlers' list
12.TransStadia arena in Ahmedabad (Gujarat) may host FIFA U-17 women's world cup 2020
13.Highlights of India vs West Indies ODI series held in Chennai AP and Odisha
14.Football player Martin Peter of England passed away
15.BRAC founder Sir Fazle hasan abed passes away at the age of 83
16.Savita Devi, an Indian classical vocalist dies at the age of 80
17.Cinematographer Ramachandra Babu passed away at the age of 72
18.Eminent translator and Sahitya Akademi Awardee, Dr. G. Nanjundan passed away at the age of 58 in Bengaluru, Karnataka
19.National Mathematics Day celebrated on 22 December
20.Kisan diwas /National farmers day celebrated on December 23, 2019
21.AP CM Jagan launched 'Netanna Nestham' welfare scheme for weavers
22.Popular marathi actor Sharad ponkshe wins Janakavi P Sawlaram memorial award 2019
23.WE Hub, Startup India partnered for 'Wing' program for women entrepreneurs in Telangana
[su_button url="https://affairscloud.com/current-affairs-2019/december/" target="self" style="default" background="#2D89EF" color="#FFFFFF" size="5″ wide="no" center="no" radius="auto" icon="" icon_color="#FFFFFF" text_shadow="none" desc="" download="" onclick="" rel="" title="" id="" class=""]Click Here to Read Current Affairs December 2019[/su_button]
AffairsCloud Ebook - Support Us to Grow