On December 7, 2019 the 1st Pashu Kisan credit cards (Animal husbandry Credit Card) in India were distributed to 101 animal farmers in Bhiwani district of Haryana. These credit cards were launched to promote animal husbandry and agribusiness. The haryana govt has also set a target to issue 10 lakh Pashu Kisan Credit cards by March 2021.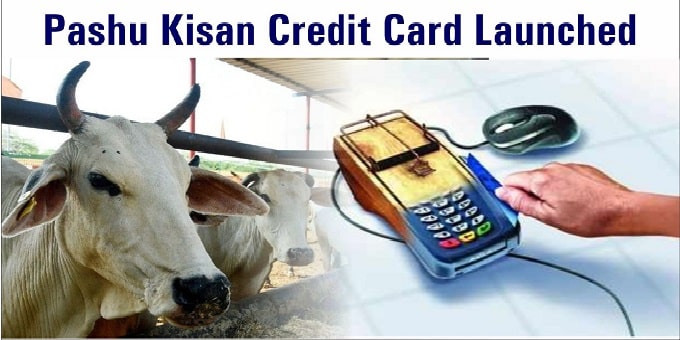 The scheme features are as follows:
Under the Scheme, banks will provide Rs 40,783 for a cow and Rs 60,249 for a buffalo.
The credit amount for goat and sheep each will be Rs 4,063.
In the case of a pig, the credit amount will be Rs 16,337 per pig.
 For Hens,the credit amount will be Rs 720 per layer and Rs 161 per broiler hen.
Key Points:
i.These 101 livestock owners can now use these cards to pay for animal feed, etc. They can repay within a stipulated period. The scheme is expected to help the livestock owners in improving their dairy business.
ii.Dairy production in Haryana: Haryana, with 107.26 lakh tonne milk production, has the second highest per capita milk availability in India.
iii.Members present: Animal Husbandry & Dairy processing Minister of Haryana, Jayprakash Dalal; Chairman of Haryana Animal Husbandry Development Board, Somvir Sangwaan were present on this occasion and other officials were present during the event.
About Haryana:
Capital- Chandigarh.
Chief Minister- Manohar Lal Kattar.
Governor- Satyadev Narayan Arya.
National Parks(NP)– Sultanpur NP, Kalesar NP.
AffairsCloud Ebook - Support Us to Grow