On March 31, 2020, ICCR (Indian Council for Cultural Relations) launched a competition titled "United Against Corona- Express through Art", the art in the time of Corona. The aim of the competition is to unite citizens across the world. The competition was announced by the Ministry of External Affairs (MEA) and this soft-power initiative is being organized by ICCR.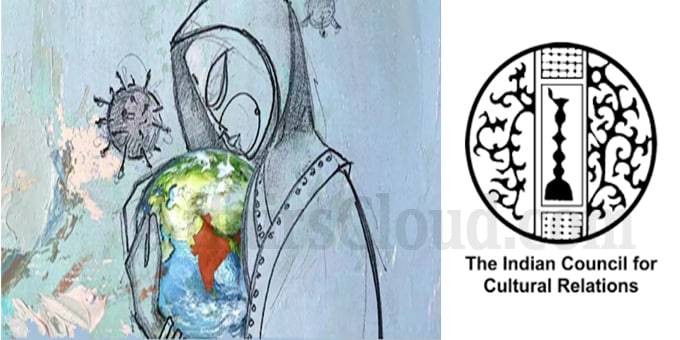 Key Points:
i.About Art Competition: ICCR invites Indians and world citizens to submit their work of art expressing their emotions, feelings, ideas and innovative thoughts on the COVID- 19 pandemic, social distancing, quarantine and fight against the virus through paintings- on Canvas/ Paper- (oil, watercolours, pencil, crayons), Digital Art Graphic posters and paintings.
ii.The competition is open to all amateur artists (people undergoing self-isolation), professional artists from India & the world over in all age categories, Students and Children- (Below the age of 21) .
iii.The expressions of artists are categorized into Contemporary Art, Folk & Tribal Art, Cartoons & Illustrations, Digital & New Age Art.
iv.The participants are required to send their work to ICCR by May 1, 2020. The best expressions will be displayed in the leading galleries in India and abroad.
v.A permanent online exhibition will also be on display & prizes will be awarded to winners.
vi.The participation details and guidelines are available on www.iccr.gov.in & for any query, write to: [email protected]
About ICCR (Indian Council for Cultural Relations):
Headquarters– New Delhi.
Founder– Maulana Abul kalam Azad.
President– Dr Vinay Sahasrabuddhe.
AffairsCloud Ebook - Support Us to Grow