The COVID-19 hospitalization cases are increasing which posing financial burden on patients or their families due to hospitalization expenses. As a financial relief measure to the COVID-19 positive cases, Insurance Regulatory and Development Authority of India (IRDAI) has made the coverage of hospitalization treatment costs of COVID-19 mandatory under standard health insurance product "Arogya Sanjeevani". Apart from this, Indemnity based health insurance products offered by all general and health insurance companies will also cover the costs of hospitalization treatment on account of covid-19.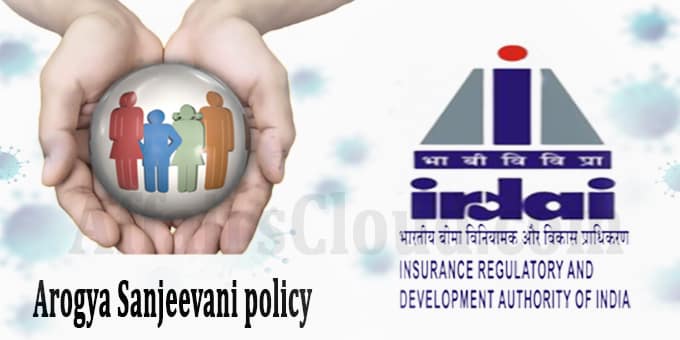 The objective behind this move is support individuals who are seeking treatment in private hospitals as in government hospitals the expenses the paid by government itself.
About Arogya Sanjeevani:
IRDAI in January, 2020 mandated all health and general insurance companies to offer a standard product called the Arogya Sanjeevani policy starting 1st April 2020. In this regard 29 general and health Insurance companies received clearance to market Arogya Sanjeevani.
This policy offers coverage of between Rs 1 lakh and Rs 5 lakh for a period of one year. It will be available in multiples of Rs 50,000.
Minimum age for this policy is 18 years and maximum age is 65 years.
Click here to get the full list of 29 insurers:
About IRDAI
Establishment– 1999 (autonomous body), 2000 (statutory body)
Headquarters– Hyderabad, Telangana
Chairman– Subhash Chandra Khuntia
AffairsCloud Ebook - Support Us to Grow