The Indian Council of Medical Research (ICMR) has given approval to Sree Chitra Tirunal Institute for Medical Sciences and Technology (SCTIMST), Thiruvananthapuram, Kerala, to commence clinical trial convalescent plasma therapy treatment. Therefore, Kerala becomes the first state in the country to start clinical trial plasma therapy treatment.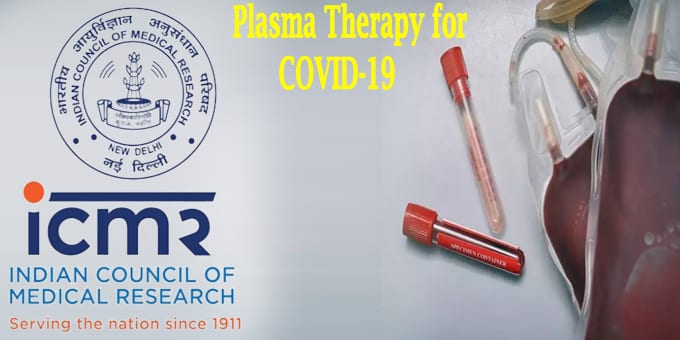 Key Points:
i.SCTIMST, an institution of National Importance under the Union Department of Science and Technology, is expecting to start the trials by the end of April 2020, once the required approvals from the Drugs Controller of India & the Ethics committee are received.
ii.Convalescent plasma therapy: The technique uses blood plasma of patients who have completely recovered from COVID- 19 as it will be rich in antibodies and some small studies have been done in China and the United States (US) where they had tried the plasma therapy technique.
iii.The project has been approved by the state government and five medical colleges– at Thiruvananthapuram, Alappuzha, Ernakulam, Thrissur and Kannur and an expert from COVID- 19 clinic in Kozhikode, Dr Anoop who will do the clinical follow up, will be participating in it.
iv.The expert committee which is guiding the State's containment and mitigation strategies against COVID-19 had recommended exploring the plasma therapy following the report in Journal of American Medical Association of a pilot study done by doctors in China.
v.The blood taken from the recovered patients after 2 weeks will be tested for HIV (Human immunodeficiency virus), hepatitis and all procedures will be followed only after which plasma would be taken from their blood
vi.The Corporate Social Responsibility (CSR) funds for the project is estimated to cost Rs 25 lakhs.
About ICMR:
The ICMR is funded by the Government of India (GOI) through the Department of Health Research, Ministry of Family & Health Welfare.
Headquarters– New Delhi.
Director-General– Prof. Balram Bhargava.
About Kerala:
Capital– Thiruvananthapuram.
Chief Minister– Pinarayi Vijayan.
Governor– Arif Mohammad Khan.
AffairsCloud Ebook - Support Us to Grow